10 Biggest 2019 L.A. Auto Show Stories: Land Rover Defender Dominates, Mustang Mach-E Mops Up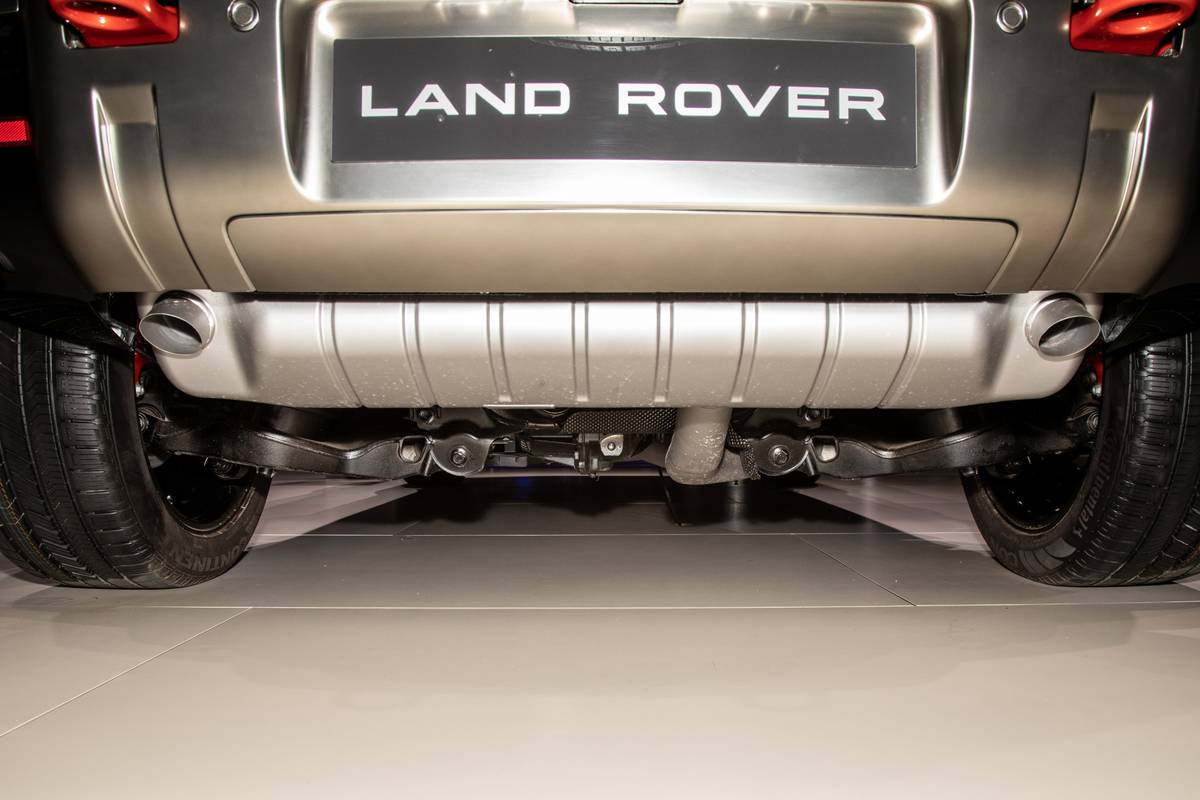 When it comes to winning over car reviewers and auto show audiences, Land Rover proves the best offense is a good Defender. The Land Rover Defender is returning to the U.S. as a new model for the first time in more than two decades. The 2020 Defender was unveiled at the 2019 Los Angeles Auto Show, which ended its public run Sunday, also ending the seemingly lifetime-long absence of the iconic off-roader — but if first impressions last a lifetime, then this latest incarnation of the luxury British-made SUV proved well worth the wait. Cars.com reviewer Aaron Bragman delighted in the Defender during a first look event ahead of the L.A. show in November.
Related: 2019 Los Angeles Auto Show: Everything You Missed
Bragman lauded the faithfulness to the SUV's characteristically boxy shape while not being so rigid as to eschew a more smoothed-out contemporary design. He also praised its deceptively accommodating interior space (save for that optional jump seat between the driver and front passenger), balance of luxurious and practical appointments, and starting price around $50,000. Cars.com readers evidently were as taken with the Defender as Bragman was, with his first impressions article emerging as the most popular among all of our L.A. auto show coverage and the model making two other appearances on our auto show top 10, at Nos. 5 and 6.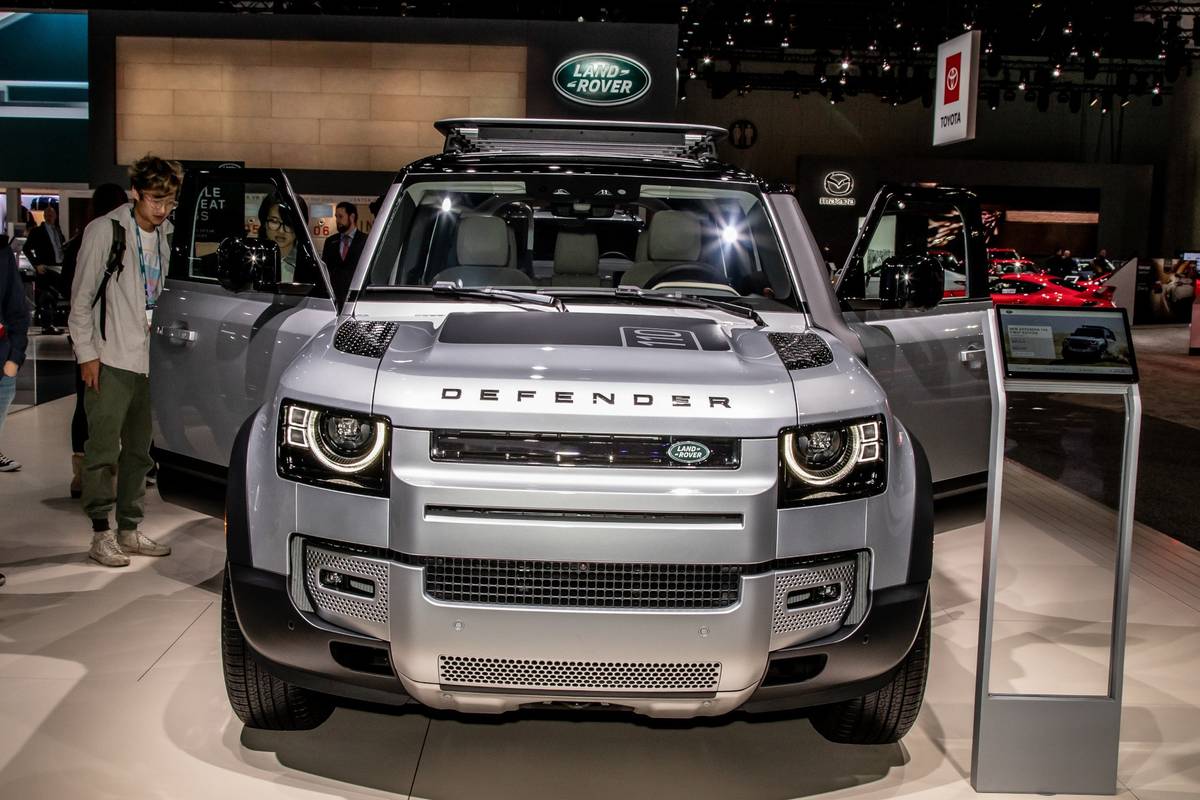 Unlike the enthusiastically anticipated Defender, Ford came seemingly out of nowhere, answering a question no one was asking — "How 'bout an all-electric performance SUV with a coupelike shape inspired by a beloved American muscle car?" — with the 2021 Mustang Mach-E. Oh, but to hell with our preconceived notions and pony-car purism … the thing is a beaut; it's got that low-end-torque electric-car advantage off the line, and it could make for some market-friendly competition versus Tesla's comparable crossover EVs. It certainly gave the Land Rover Defender a run for its money: Not only did Cars.com reviewer Kelsey Mays' Mach-E first impressions video race at Mach speed to No. 2 among our top L.A. auto show stories, our coverage of the all-new SUV also landed at Nos. 4 and 10.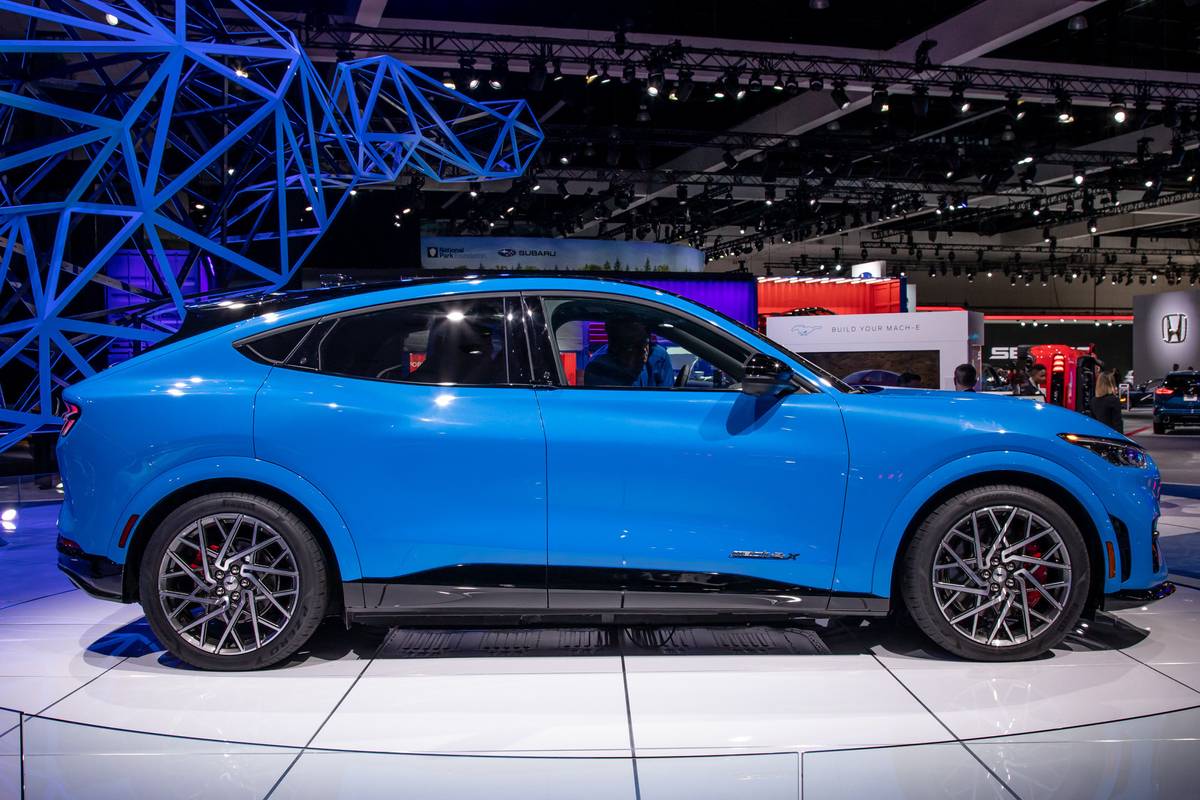 Rounding out our most-read stories out of L.A. were our comprehensive preview of the all-new 2021 Toyota RAV4 Prime plug-in SUV at No. 3, our expert reviewers' hot-or-not model roundup in Winners and Losers at No. 7, our first impressions review of sexy new in-betweener SUV the 2020 Buick Encore GX at No. 8, and our straight-from-the-auto-show-floor competitor comparison of the all-new 2021 Kia Seltos and the 2020 Subaru Crosstrek at No. 9.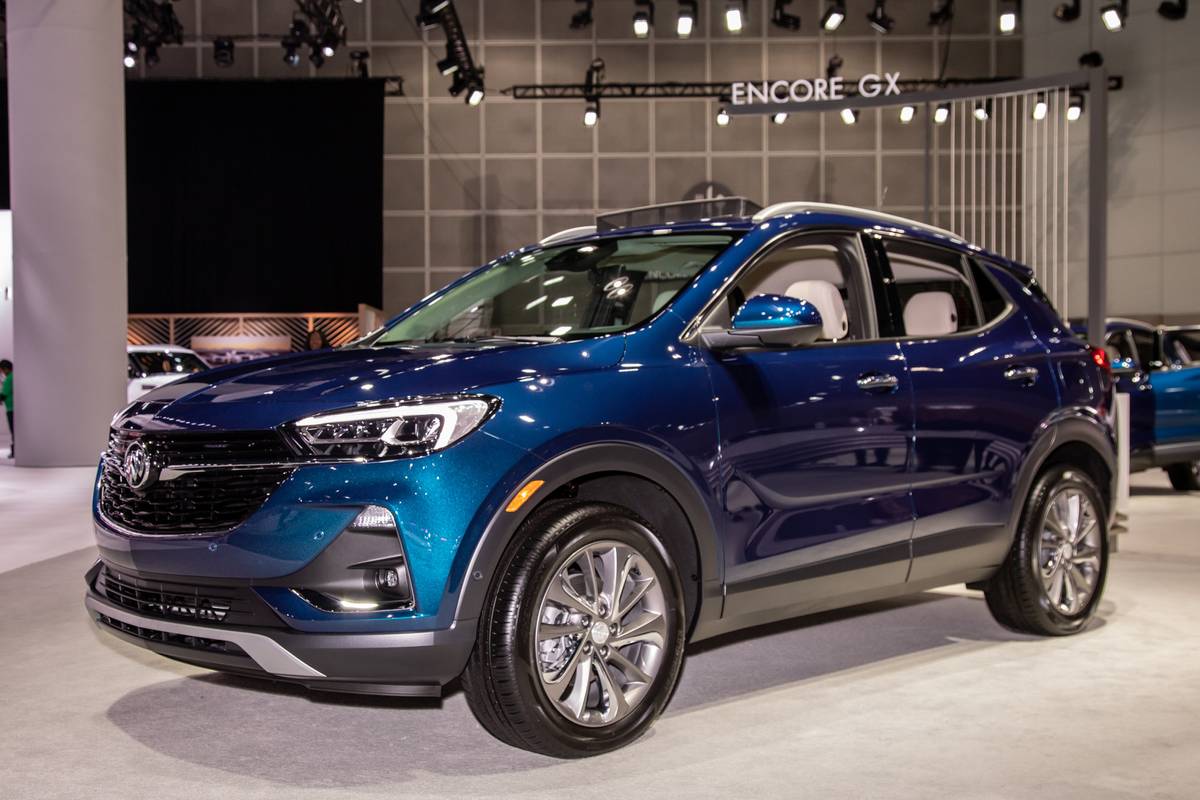 The L.A. event represents the unofficially official opening to the proper auto show season, during which nearly all of the new car models for the coming year or two (or beyond) will be revealed — so now's a good time to catch up with our coverage if you expect to be car shopping in 2020. To that end, here are the top 10 news stories out of the 2019 Los Angeles Auto Show that Cars.com readers couldn't get enough of:
1. 2020 Land Rover Defender: Has the Jeep Wrangler Met Its Match?
2. 2021 Ford Mustang Mach-E Video: Electric SUV With Pony Car Spirit
3. 2021 Toyota RAV4 Prime: Plug Into Performance With 302-HP Plug-In Hybrid
4. 2021 Ford Mustang Mach-E: Not Really a Mustang, But That's OK
5. Auto Show Face-Off: 2020 Land Rover Defender Vs. 2020 Jeep Wrangler Rubicon
6. 2019 Los Angeles Auto Show: 2020 Land Rover Defender and Everything Else We Expect
7. 2019 Los Angeles Auto Show: Winners and Losers
8. 2020 Buick Encore GX: Big Surprise in a Small Package
9. Auto Show Face-Off: 2021 Kia Seltos Vs. 2020 Subaru Crosstrek
10. Auto Show Face-Off: 2021 Mustang Mach-E Vs. 2020 Audi E-Tron Sportback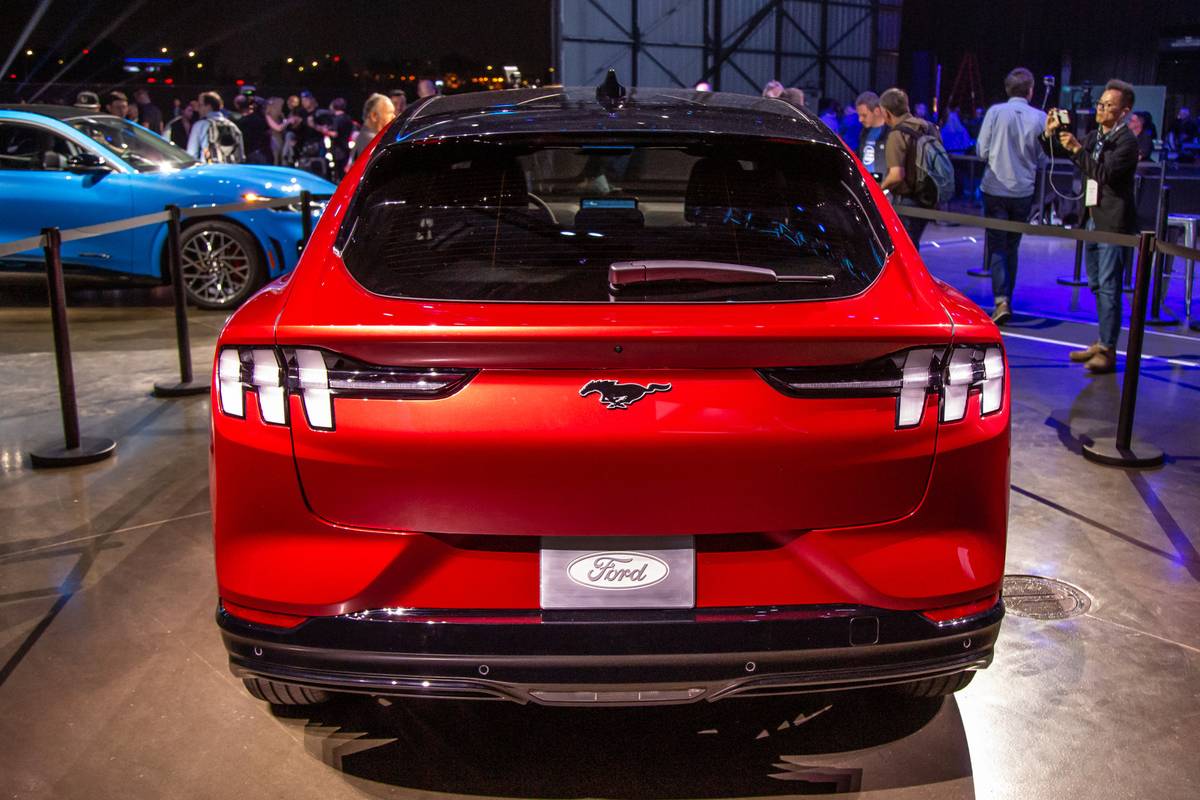 Cars.com's Editorial department is your source for automotive news and reviews. In line with Cars.com's long-standing ethics policy, editors and reviewers don't accept gifts or free trips from automakers. The Editorial department is independent of Cars.com's advertising, sales and sponsored content departments.