10 Biggest News Stories of the Month: Tesla Model S Can't Catch Up to Senior Drivers' Cars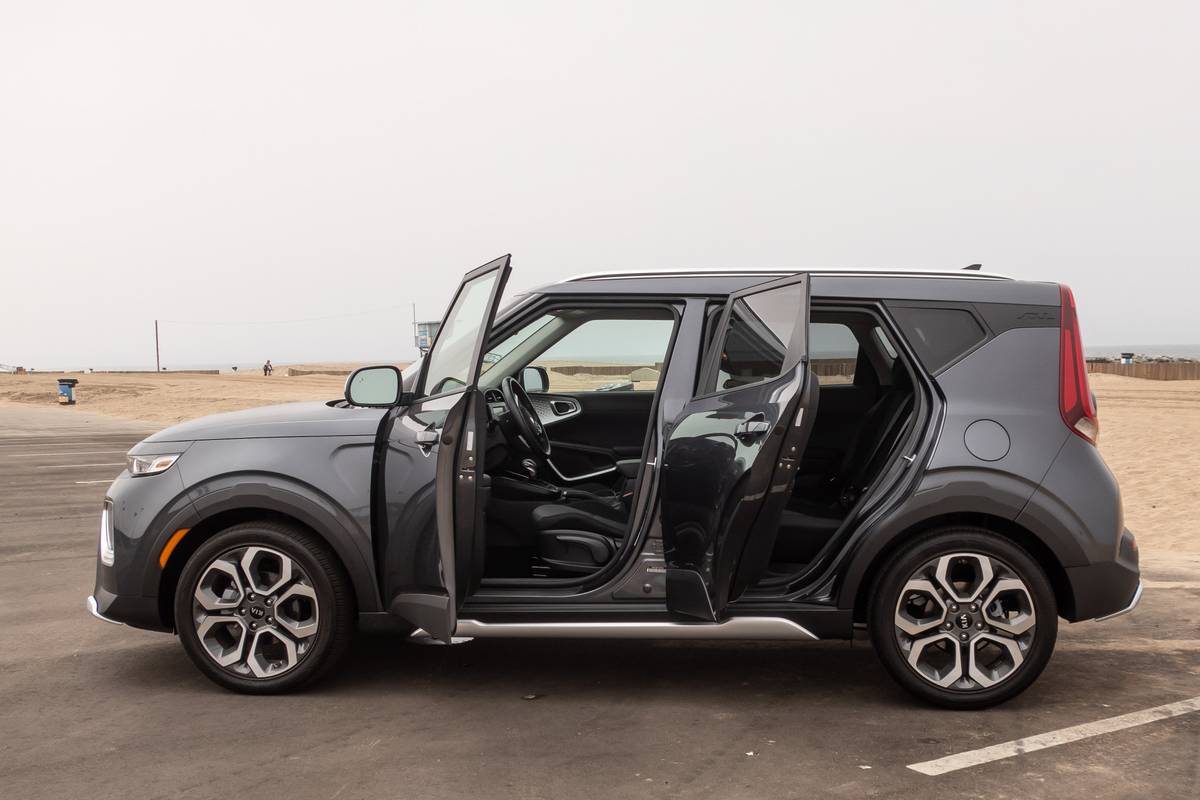 So you were finally ready to pull the trigger on that Tesla Model S purchase, but can't reconcile the fact that you missed out on the $7,500 federal tax credit on electric vehicles the automaker is no longer eligible for. Tesla's Twitter-prone CEO had some good news for you last month: The base-model Model S Long Range Plus' starting price has been slashed to $69,420 (before the $1,200 destination charge). That's peculiarly close to would-be competitor the Lucid Air electric sedan's $69,900 price tag after the federal credit, for which that manufacturer is still eligible.
Related: Trailering With a Tesla? Make Sure Your Model Y's Light Is Fixed
Despite Musk's ostensible winky-winky 420 reference in the marked-down Model S price (you know what that's about?!), our report on the pricing adjustment couldn't get higher than No. 3 on our countdown of the most popular Cars.com news articles of October. However, our picks for the best vehicles for senior citizens really blazed up the top 10, handily taking the No. 1 spot.
The seven model-year 2020 vehicles our editors recommend for older drivers — an increasingly important consideration, as aging baby boomers are hanging onto their car keys for longer and our nation's senior population swells — in order by how they ranked, are: the Kia Soul, Subaru Forester, Subaru Outback, Hyundai Santa Fe, Hyundai Tucson, Honda CR-V and Kia Sportage. Qualifying criteria included having earned a Top Safety Pick or Top Safety Pick Plus award from the Insurance Industry for Highway Safety, priced at no more than $35,000, and offering a gang of other senior-friendly features such as an automatic transmission, autonomous safety tech, good visibility and easy ingress/egress.
Follow the link below to our No. 1 story of the month for the full rundown on our recommendations, including specific pricing — along with nearly two-dozen more also-rans to consider.
Rounding out the month's top five are our comprehensive list of current car models that offer wireless Apple CarPlay and Android Auto smartphone integration, at No. 2; a handy explainer on how to replace your lost, damaged, stolen or otherwise MIA key fob, at No. 4; and our comprehensive critique on the redesigned-for-2021 Nissan Rogue SUV by Cars.com reviewer Kelsey Mays, at No. 5.
Beyond that, we've got headlines on the Hyundai Santa Fe, Toyota Sienna, GMC Hummer EV, Toyota RAV4 and Honda Accord, so don't stop reading till you hit double digits. Here are the top 10 news stories Cars.com readers couldn't get enough of in the past month:
1. The Best Cars for Senior Drivers
2. Wireless Apple CarPlay and Android Auto: Where Are They Now?
3. Tesla Model S Starting Price Drops to $69,420 … Oh, Come On, Elon
5. 2021 Nissan Rogue Review: More Steps Forward Than Backward
6. 2021 Hyundai Santa Fe Gets Palisade Makeover, Upgraded Engines and New Hybrid
7. 2021 Toyota Sienna Review: A Strange Brew
8. 3 Things to Know About the 2022 GMC Hummer EV Pickup Truck
9. 2021 Toyota RAV4: Everything You Need to Know
10. Honda Accord: Which Should You Buy, 2020 or 2021?
Cars.com's Editorial department is your source for automotive news and reviews. In line with Cars.com's long-standing ethics policy, editors and reviewers don't accept gifts or free trips from automakers. The Editorial department is independent of Cars.com's advertising, sales and sponsored content departments.