2020 Lexus RX Review: Just What the Doctor Ordered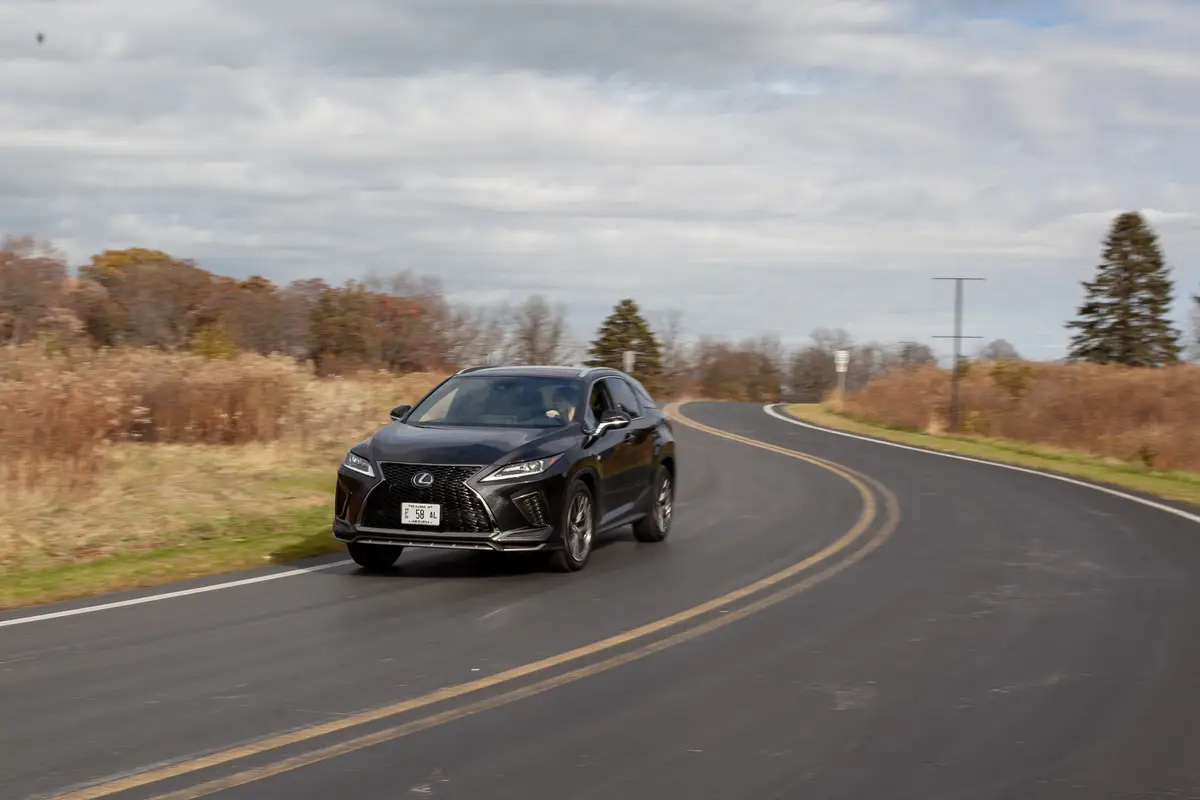 Up until the 2020 Lexus RX, every modern Lexus came with an annoying asterisk: Yes, it was a fine vehicle, but the touchpad or mouselike multimedia controls were so confounding and frustrating that it eventually made you think Luddites had it pretty good. So what's changed for 2020? The updated 2020 Lexus RX ditches the mouse and adds a touchscreen, Apple CarPlay and Android Auto, addressing one (or is it several?) of the luxury SUV's weakest areas.
Related: 2020 Lexus RX and RXL Preview: Rejuvenating an Aging Icon
The 2020 Lexus RX isn't without its quirks; the asterisk is just a little smaller. The touchscreen and tech enhancements are the most significant changes for 2020, though a bunch of little things — new smartphone holder, over-the-air updates, expanded F-Sport line — have similar executions: They sound great on paper but are a little less impressive in practice. The bulk of the RX is unchanged, available in five-seat RX 350 and hybrid RX 450h variants, along with an L version of each that includes a small third row for a total of six or seven seats.
Bring on the Touchscreen!
We all gasped when we heard Lexus was getting a touchscreen — actually, it was a sigh of relief — because the way the previous Lexus RX controlled the non-touch display distracted drivers, requiring them to use the mouse to select a little button. No longer, as the 2020 RX gets a standard 8-inch touchscreen or the optional, vibrant 12.3-inch touchscreen I sampled. Lexus moved the screen 5 inches closer to the driver for 2020, though that might not be enough. I'm 6 feet tall with long arms and like to sit fairly close to the wheel, so I didn't have a problem using the screen while driving, but the touchscreen might prove too far to be useful if you have shorter arms and/or like to sit farther back; I had to fully extend my arm to reach the far end of the screen. Oddly, Lexus' Remote Touchpad, seen in other models, snuck into the party when no one was looking, but it's relatively obsolete in this application because of the touchscreen, and I used it only for the menu button during my short drive. If you can't reach the touchscreen, the touchpad is how you'll have to control CarPlay/Android Auto; Godspeed, you poor short-armed bastard.
My preference is the RX's widescreen format — a style also offered on the BMW X5 — versus the vertically oriented touchscreen in a Volvo XC90. I exclusively use Apple CarPlay while driving, and CarPlay fills the entire display on widescreens like the Lexus, versus on a Volvo where CarPlay is stuck in a little box on the bottom half of the screen, barely larger than the plus-sized phone providing the function. In the RX, all 12.3 inches show CarPlay, so the buttons are large and easy to press (if you can reach them), and annoyingly long podcast titles that would normally be cut off in a small screen are fully displayed.
Over-the-Air Map Updates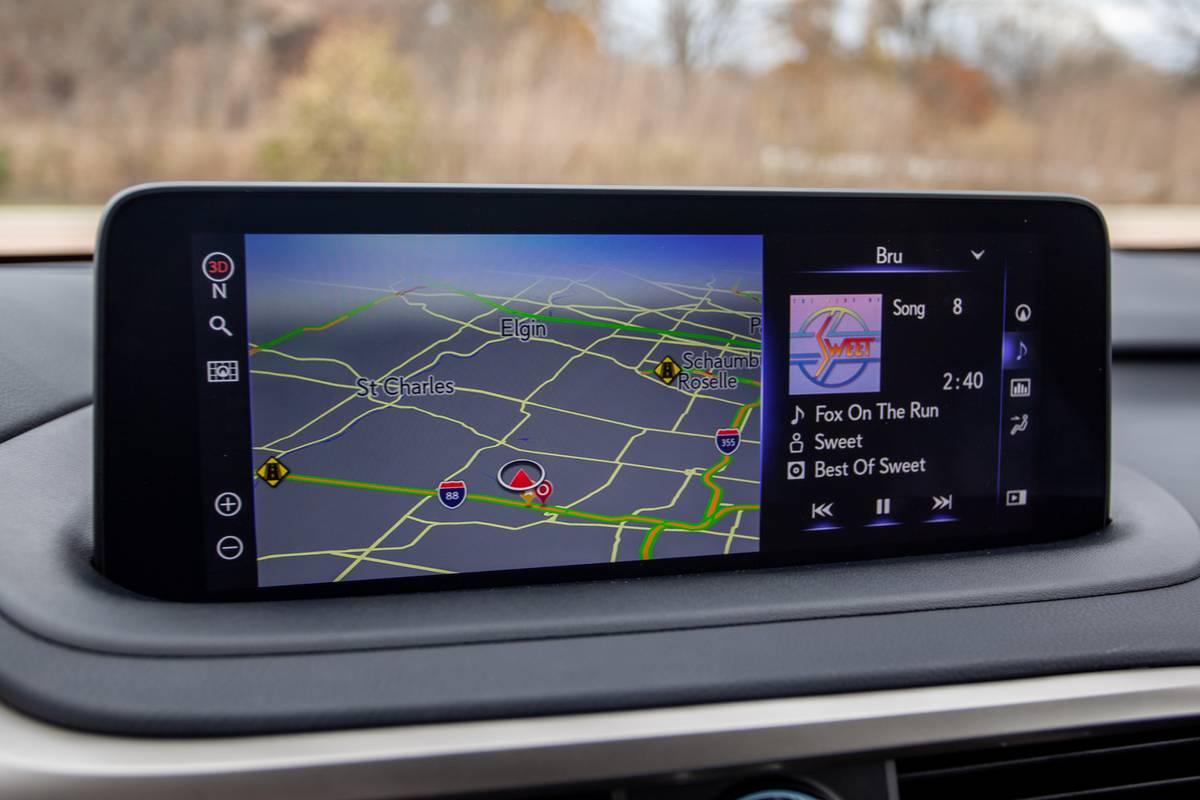 For those who don't use Apple CarPlay or Android Auto, which provide navigation from a smartphone, the optional built-in navigation system is quite good and boosted for 2020 with more humanized voice recognition (it recognized numerous ways I asked to get to the nearest Starbucks). Most notable is that there are now over-the-air navigation updates that replace the need for a physical SD card. This isn't the first Lexus to receive the system, named Dynamic Navigation, but it's new to the RX. When maps are updated, the update comes straight into the RX via the onboard cellular connection. The functionality is active only if you subscribe to Lexus' Enform cellular service, however, which comes with a free three-year trial before a subscription is required, and the updates are good only for navigation. Unlike the Tesla Model X, you won't be getting vehicle functionality or systems updates. Those kinds of updates aren't out of scope, however, as Lexus College senior product specialist Bob Gleich says there are numerous regulatory hoops Lexus must hop through first before that can happen.
Cellphone Holder — Brilliant Idea, So-So Execution
Lexus has an intriguing solution for storing phones, a center console cellphone pocket. The sizable slot was large enough to hold my iPhone Plus, which is impressive because my monster of a phone is wrapped in a toddler-proof thick, shock-resistant case. The holder stands the phone up vertically so it's not using storage space in the cubby if laid down flat. Another bonus: The phone won't fly out of a bin when accelerating like it does in some cars. On the downside, this cubby won't wirelessly charge your phone, and CarPlay isn't wireless as in some BMWs and Audis, so you'll have to string a data/charge cable across the cupholders to the center console. Oddly, the USB ports literally right next to the phone holder are charge only, and not data ports that stream CarPlay/Android Auto and music to the media system like in the center console storage bin.
Double the F Sport
The sportier RX F Sport trim comes in two flavors for 2020, a regular F Sport with unique grille, tuned-up shock absorbers and fancy wheels, while an F Sport Performance is new, though I question the value in that package. The $4,850 F Sport Performance Package adds adaptive shocks with adjustable firmness similar to the Lexus LC 500 sports car, which is perhaps the one Lexus where its goofy controls can be glossed over because it's that good. Lexus calls this adaptive variable suspension, but the RX with this heightened package remains one of the more buttery riding SUVs out there, even in the most aggressive Sport Plus mode that you don't get on lesser RXs. The RX F Sport Performance Package remains perfectly comfortable for everyday use while giving you a shred of road feel you don't get on the base suspension car (non-F Sport). When thrown into a corner, however, there aren't the chops that would make you want to do it again, and the Sport Plus mode doesn't do the engine and transmission any favors because it shifts conservatively, upshifting mid-corner and trying to get to the next gear as soon as possible. The paddle shifters work well here for maintaining a gear, but it's not unique to the F Sport any longer because all RXs get steering-wheel-mounted paddle shifters for manual gear control, even the hybrid RX 450h.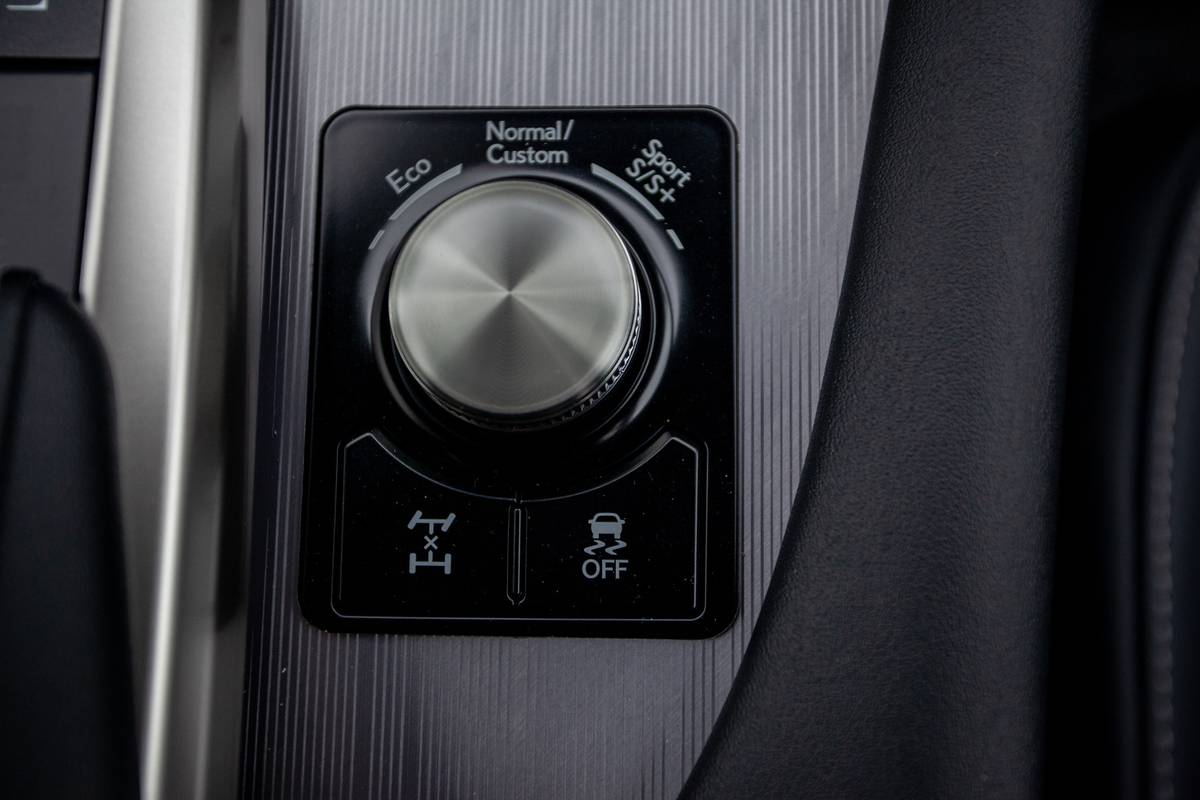 The F Sport Performance Package adds a sound tube for an extra bit of noise from under the hood, doing it mechanically versus electronic augmentation, according to Gleich, and you can hear a little extra muscly sound between 5,000 and 6,000 rpm, though only briefly. I haven't driven the non-Performance-Package F Sport, but compared with the regular RX I drove, I don't think you'll be missing much if you skip the F Sport Performance Package.
Should You Buy the 2019 or 2020 Lexus RX?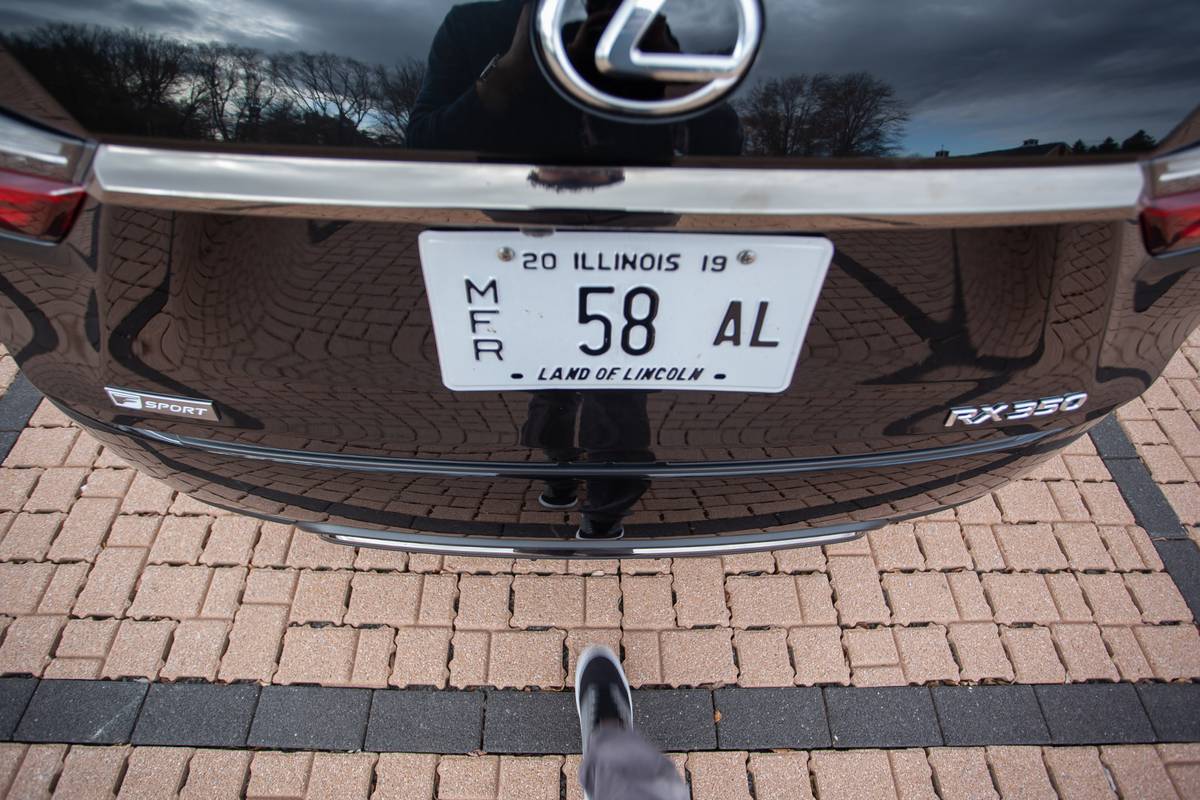 One new feature worth mentioning is the RX's newly available kick-to-open tailgate, which like many of the 2020 additions normalizes the RX a tad more. Previously, you had to hold your hand over the Lexus badge to open it (doesn't make much sense for a hands-free system), and now with a handful of groceries the rear power tailgate can be opened with a quick kick under the center of the bumper. In my testing, this worked five out of five times, an accomplishment for these types of systems that don't always trigger when asked.
If you've deemed the RX's size and price a good fit, then actively seek out the 2020 RX, which addresses one of the RX's biggest shortcomings thanks to a more normalized control system and a host of new connectivity features.
Cars.com's Editorial department is your source for automotive news and reviews. In line with Cars.com's long-standing ethics policy, editors and reviewers don't accept gifts or free trips from automakers. The Editorial department is independent of Cars.com's advertising, sales and sponsored content departments.