5 Must-Have Car Features for Coffee Lovers
CARS.COM — You have to keep your vehicle properly fueled if you expect it to do what you need it to do. The same can be said of our brains — which for millions of us have a little trouble starting up in the morning, like an older car on a cold winter's day, without our daily caffeine fill-up.
Related: Best Cars for a Netflix and Chill
As today marks the beginning of the official weekend of celebration leading up to International Coffee Day on Sunday, we decided to highlight some of the must-have car features for every java junkie.
5. Heated and Cooled Cupholders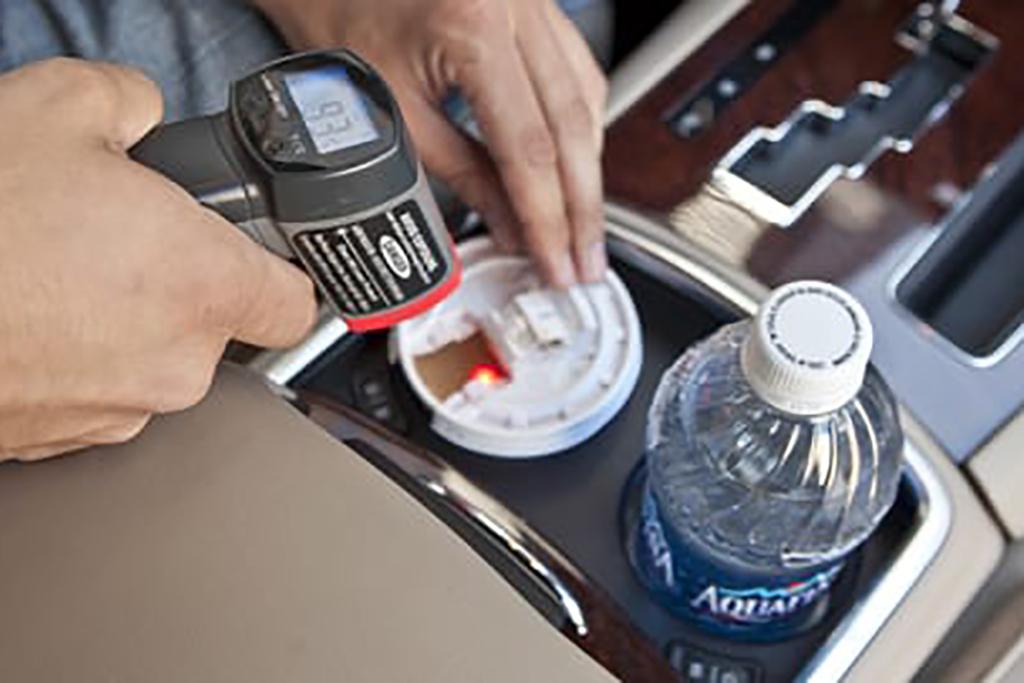 We've all been there. You're on a road trip and don't know when your next available Starbucks will be, so you go for that venti. But by the time you reach the lower portion of the contents of that prodigious cup, either your bold-roast drip has lost its nourishing heat or your iced Americano has melted into a watered-down disappointment. What you need is heated and cooled cupholders ... well, maybe.
We tested this seemingly convenient feature a few years back in the 2011 Chrysler 300C, and our results were just so-so. In and of themselves, the climate-controlled cupholders were great, registering 48 degrees Fahrenheit at the low and 113 degrees at the high, but they were really only marginally effective at preserving a beverage's ideal temperature — and highly unevenly at that.
Automakers seem to have cooled to temp-controlled cupholders in subsequent years, but if you figure every degree helps when it comes to maximum coffee enjoyment, you can still find them as aftermarket equipment for a few hundred bucks online.
4. Driver Attention Assist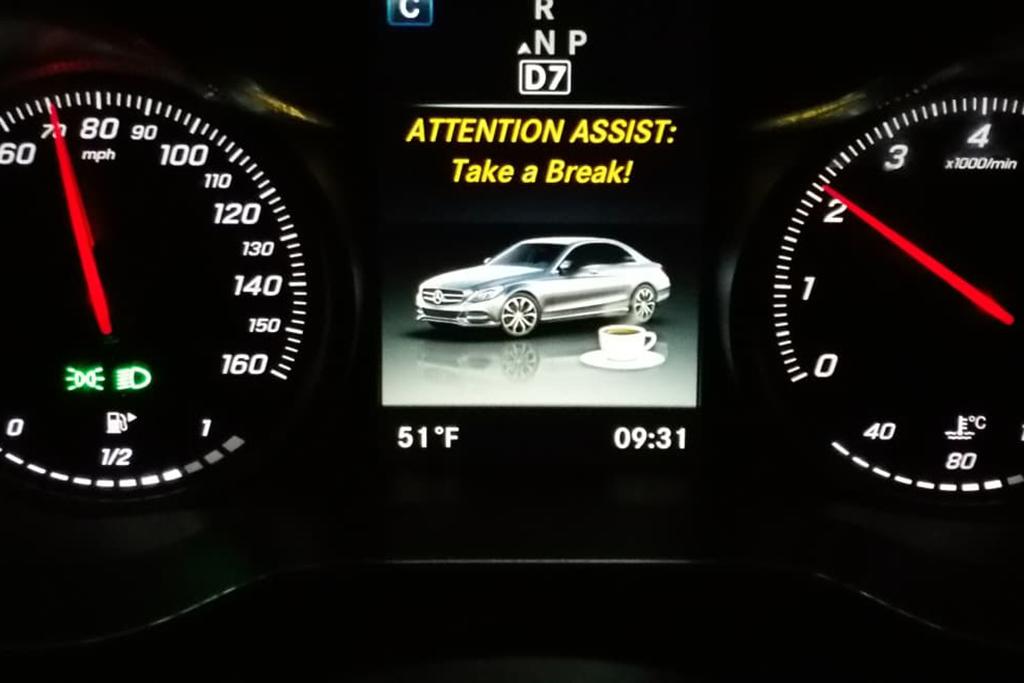 Has anyone in the office or at school ever told you, "Whoa, you look tired!" It's never taken as a compliment. But when you car does it, it has the courtesy to do you one better and suggest a nice cup of coffee to take the edge off your day (and maybe the sting out of someone suggesting you have bags under your eyes).
The pretty-much-universal symbol used by driver attention alerts in cars is a coffee cup in a saucer, enticing you to perk up with a little something from the percolator, and typically includes a text message suggesting the driver, for example, "Take a Break!" as in the case of one of Cars.com's former long-term fleet cars, the 2015 Mercedes-Benz C300 sedan.
The car's computer system creates a profile of your driving behavior at the beginning of each trip, measuring it against how you drive for the remainder of the trip. If it senses behavior consistent with driver fatigue (small, quick steering corrections or lacking interaction with dash controls), it sounds a chime and displays the alert in the gauge cluster. We can attest to its effectiveness in alerting drivers to the deadly perils of drowsy driving.
Don't trust a computer to sense your sleepiness? Worst-case scenario, you stop and get a cup of coffee. Mmmm ... coffee.
3. Any Cupholder Designed by Ford
Ford's not screwing around when it comes to keeping your coffee cup in its place and your crotch free of second-degree burns. Seriously, just watch the video above if you're not convinced.
2. Coffee Colors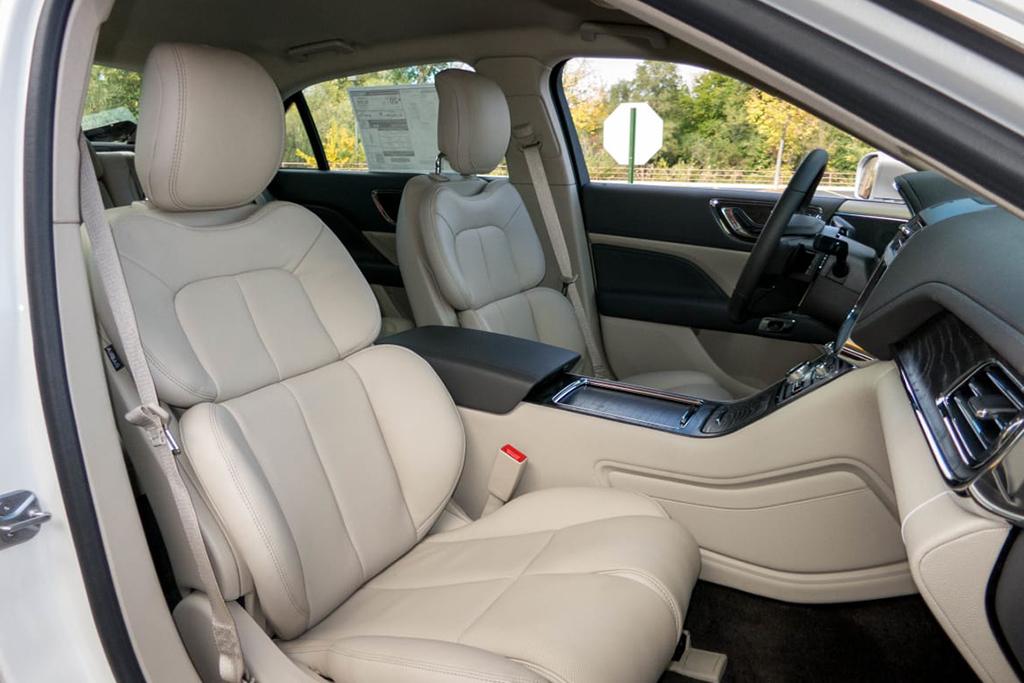 Your love of your coffee goes way beyond its pick-me-up properties. This daily morning ritual elicits a Pavlovian response that starts the moment that familiar, comforting smell tickles your olfactory receptors and peaks when the liquid hits the bottom of your mug. Your husband may let you down — but Mr. Coffee never will. So why not surround yourself at all times in sight cues that remind you just how wonderfully dependable your first a.m. pour is every single time you get behind the wheel?
Where coffee car colors are concerned, your cup runneth over with options tinted and titled to your taste. We've seen interior color options including Java, Espresso, Espresso/Latte, Deep Mocha and Cappuccino — and even a Kona Coffee exterior paint job. (We haven't yet seen a Kopi Luwak option, but we can dream, can't we?).
1. In-Car Espresso Maker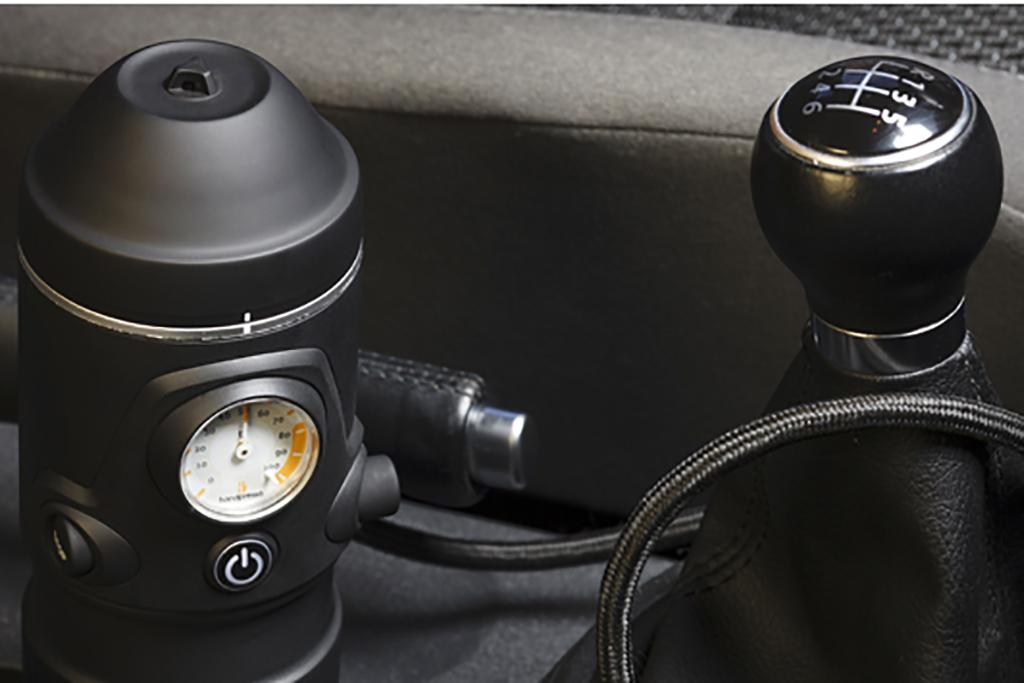 Italy, you get us. It comes as little surprise that it was Italian automaker Fiat who innovated an in-car espresso maker — an industry first. Designed in conjunction with Italian coffee company Lavazza and having made its Europe-only debut about five years ago on the Fiat 500L, the optional Coffee Experience kit enabled motorists to boil grounds from a pod that clips into a console cupholder, and came complete with car coffee cups and a spoon holder.
But espresso lovers back here in the states weren't out of luck for long. In 2013, Importika unveiled the Handpresso Auto, a $199 portable in-car espresso maker — and we promptly gave it a shot. Some use-to-use temperature inconsistencies and public service warnings about distracted driving aside, we found it to be an aftermarket accessory well worth the price.
To paraphrase hip-hop's Mobb Deep, there ain't no such things as halfway coffee drinkers. So let this be a wakeup call to automakers: We're a caffeinated contingent worth catering to.