What's the Best New-Car Deal for August 2017?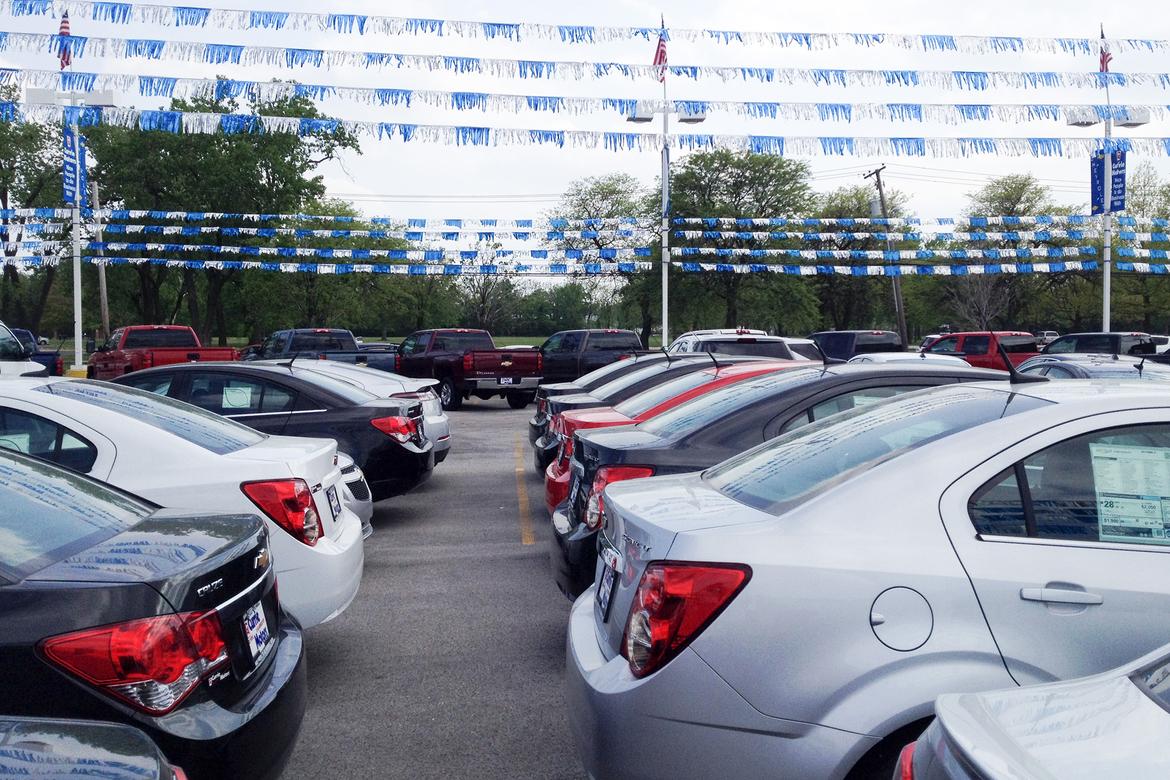 CARS.COM — For what seems like the first time in eons, signs exist that the current era of sky-high incentives could make like "Game of Thrones" and, well, eventually end. New-car sales in July declined for the seventh straight month, per Automotive News, and it appears automakers have found some religion on incentives.
After a meteoric rise some 18 months in the making, discounts landed at $3,640 per new car in July, according to Autodata Corp. That's up just 6.7 percent, or $229, over July 2016, and it marks the lowest year-over-year increase by percentage and dollar amount since December 2015. Put another way: Incentives are still up, but less so than at any point in the past year and a half.
Related: Fun-to-Drive Under 25: 7 Cars for Less Than $25,000
That said, August can be, well, an august time to shop. (We waited months — months! — to write that.) Deals were unremarkable a year ago, per Autodata, but August was the third-best month in 2015 and single best month in 2014. Ebbing discounts notwithstanding, incentives for 2017 models remain strong.
Which ones should you consider? Here are a few:
Hyundai Sonata
How much can I save? Tons. Sonata sales tanked 48.4 percent in July as the 2017 model averaged 89 days on dealer lots — just past the month's 86-day average. Through Aug. 31, Hyundai is offering $3,350 to $6,000 off, or discount financing as low as zero percent. Advertised discounts varied by trim level in five cities we checked, with $3,350 to $4,000 off less expensive variants and the full six grand off higher trims. That's well greater than 10 percent off Hyundai's popular family sedan.
Any deals on the refreshed 2018 Sonata? Yep. Hyundai offers $1,000 off the 2018 Sonata or financing as low as zero percent, also through the end of the month. That's significant cash for an updated sedan from the next model year when it's still summer, but 2018s are in substantial supply. As of Aug. 8, the 2018 Sonata accounted for nearly half all new Sonata inventory on Cars.com.
Is that because the Sonata is bad? Not so much. The current generation beat out other family sedans in a Cars.com comparison a few months after it hit the scene in mid-2015, then placed better-than-average two model years later. Interested in the 2018 model? Read our take on it.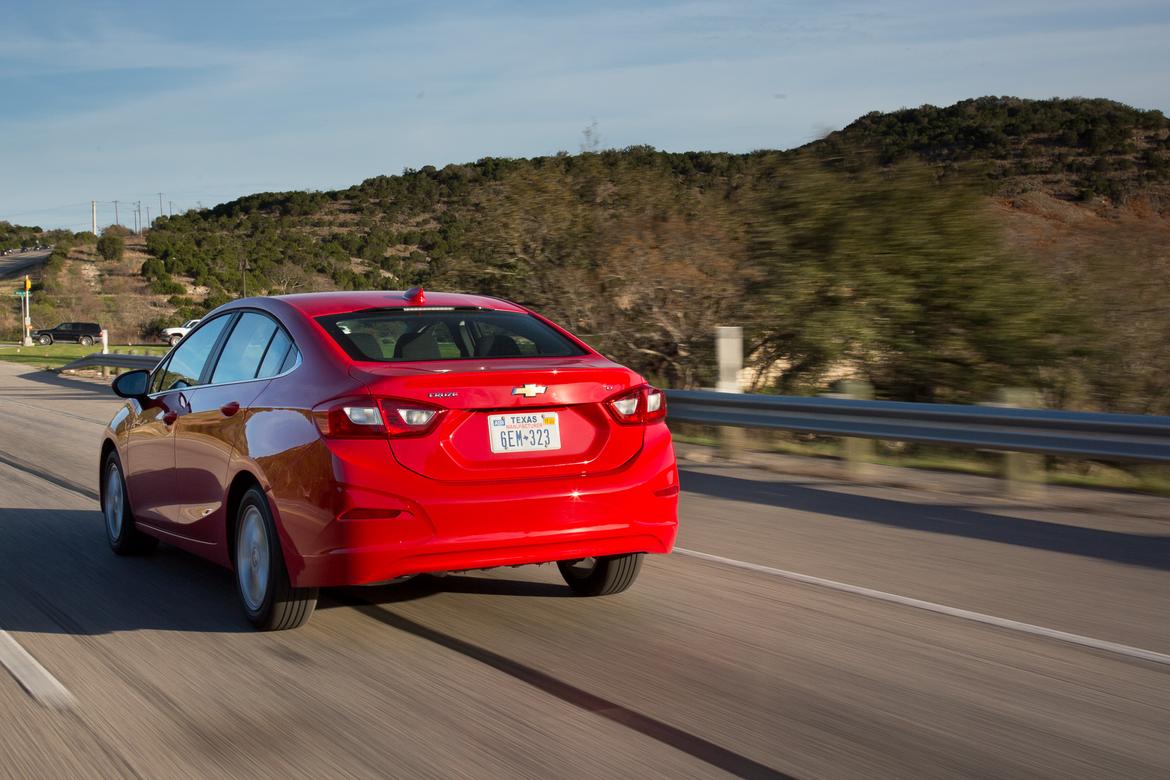 Chevrolet Cruze
How much can I save? For an affordable compact, a lot. Cruze sales fell 10.5 percent in July as the 2017 Cruze sedan averaged 112 days on dealer lots (153 for the 2017 Cruze hatchback). Until Sept. 5, Chevrolet is offering $3,500 off the 2017 Cruze in both body styles, though certain base sedans don't qualify. On LT trim levels until Aug. 14, you can get 20 percent off MSRP, or nearly $5,000 off in Chevrolet's advertised example.
Such deals often carry major eligibility requirements, though Chevrolet doesn't mention anything too restrictive in the fine print. GM confirmed to Cars.com that it's a nationwide program that's "blessedly simple," with a straight 20 percent off MSRP and destination, according to spokesman Jim Cain. But some dealers may decline to participate in the program altogether, Cain said. LT models should be easy to find: As of Aug. 8, they accounted for about two-thirds of new 2017 Cruze inventory on Cars.com.
What about discount financing? Qualified shoppers can get financing as low as zero percent on certain models through Aug. 14, or 1.9 percent on a broader selection through Sept. 5, Chevrolet says.
Didn't the Cruze place last in Cars.com's recent Compact Sedan Challenge? Yes. Despite good drivability and fuel efficiency, the Cruze has limited visibility and questionable value, particularly in terms of must-have safety technology — factors that cost the sedan a lot of points. Still, it's cheap this month.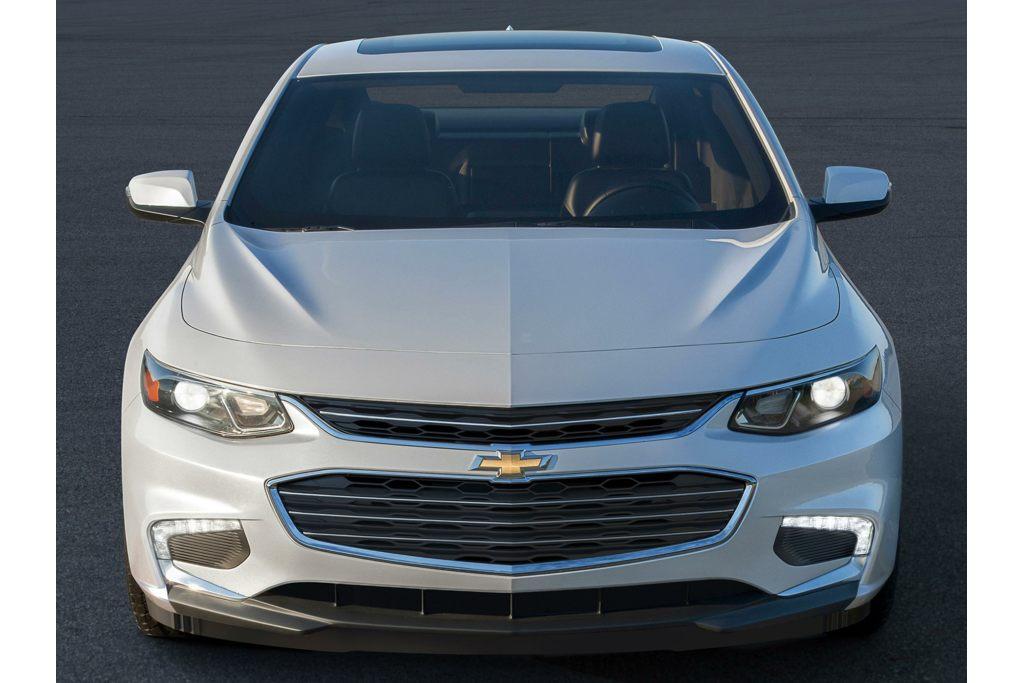 Chevrolet Malibu
How much can I save? In technical terms: beaucoup buckaroos. Malibu sales sagged 10.8 percent in June as the car averaged 116 days on dealer lots. As with the Cruze, Chevrolet offers 20 percent off the mid-level Malibu LT, or up to $5,395 in the brand's advertised example, until Aug. 14. Eligibility restrictions are minimal, and GM confirmed similar details to the Cruze program.
The Malibu LT accounts for 55.6 percent of new 2017 Malibu inventory on Cars.com as of Aug. 8, so you should be able to find one at a participating dealer. Through Sept. 5, Chevrolet is offering $3,500 in standard cash off the Malibu except for certain base models.
What about discount financing? Qualifying shoppers can get zero percent on certain models until Aug. 14, or 1.9 percent on a broader range of trims through Sept. 5, Chevrolet says.
Anything on the 2018 Malibu or Malibu Hybrid? Chevrolet offers $500 in cash discounts through Sept. 5 for the 2018 Malibu except certain base trims. Automotive News claims the standard discount (up to $3,500 for 2017) encompasses the Malibu Hybrid, too. But examples could be hard to find: As of Aug. 8, the Malibu Hybrid accounted for just 2.9 percent of all 2017 Malibu inventory on Cars.com.
These are all sedans or hatchbacks. What about the deals on SUVs? Don't fret, utility-minded readers. Like "Sharknado" did for Ian Ziering, we're taking care of you. Read on.
The Returnees
We focus on cars new to the list or ones we haven't highlighted in the past few months. But many cars from recent months still have deep discounts in July:
How We Look for Deals
To look for August deals, we considered sales in July among the top 100 best-selling cars, specifically eyeing models whose sales underperformed the market. We also looked at days-to-turn data from July, which measures how long it takes on average for dealers to sell a given car. Both factors illustrate July's slow sellers, cars on which dealers could be more willing to cut a deal.
Finally, we looked at factory cash discounts and low-interest-rate financing offers that are especially high for the price of the car. (After all, $2,000 is a lot more on a Ford Focus than a Ford Explorer.)
Sales and incentives data come from Automotive News and automakers' websites, while days-to-turn data come from J.D. Power and Associates. Remember, our numbers are national in scope and reflect advertised customer discounts, not unadvertised factory-to-dealer cash. Discount financing typically requires qualifying credit, too, and incentives may vary by region and trim level. In sum: Your discounts may vary, so check with your local dealer for specifics.