What's the Best New-Car Deal for November 2019?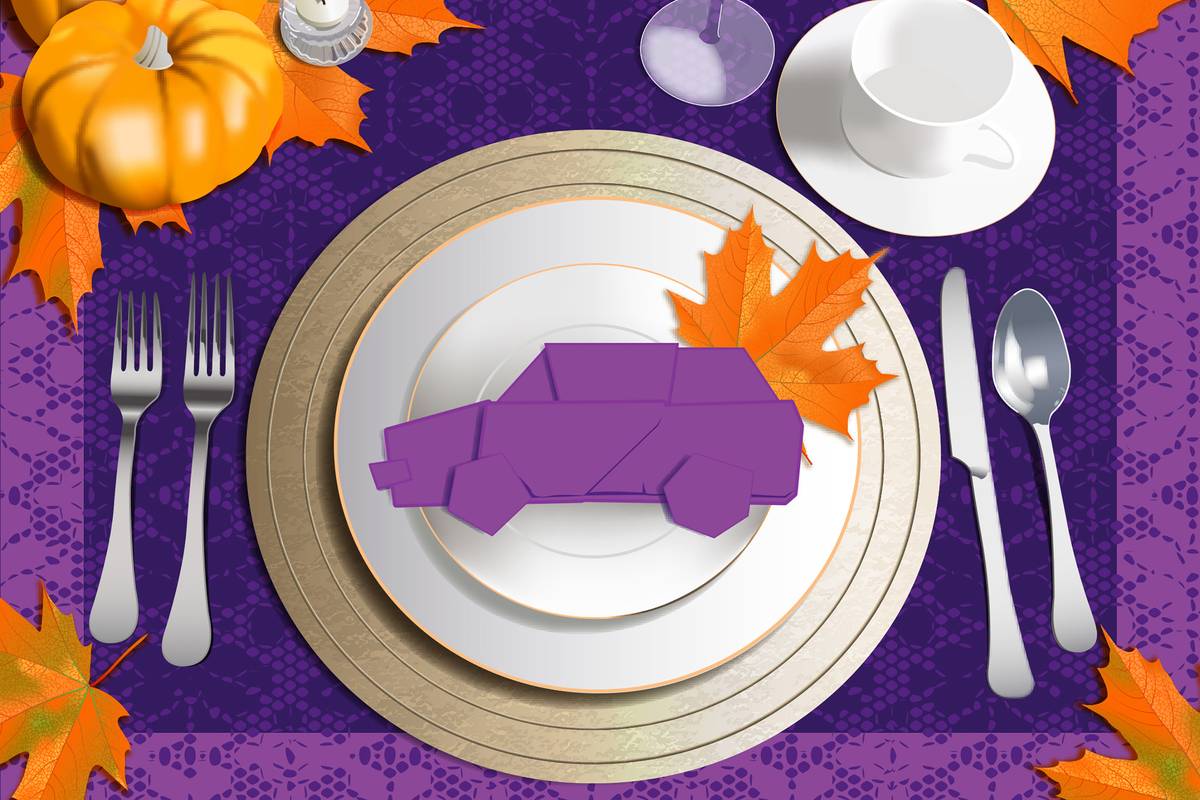 Though December traditionally tends to be a source of greater incentives, shoppers chasing deals down on a new car could do a lot worse than buying in November. And with cars sitting on lots longer than they have than at any other point this year, it's an especially good time in 2019 to work off some of those Thanksgiving calories — or, let's face it, the Halloween ones — by working dealership lots.
Related: How to Use New-Car Incentives, Rebates and Finance Deals
We'll take a closer look at Black Friday-specific incentives the closer we get to the end of the month. For now, stuff yourself full of money-saving advice below with discounts that span the entire month of November.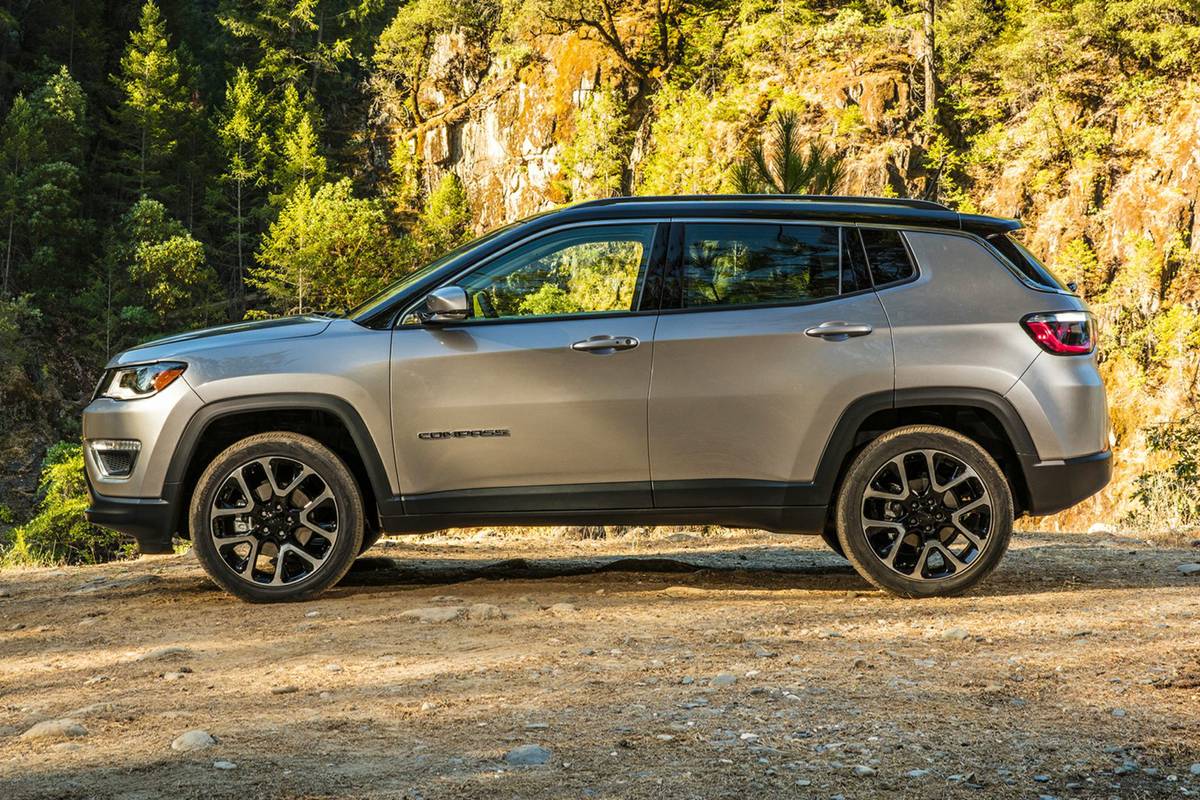 How much can I save? More than 20 percent on some trims. The Compass averaged 94 days on dealer lots, slightly more than the 88-day average for 2019 models. Now through Dec. 2, Jeep is offering an "employee pricing" discount that varies depending on the trim level. Additional Black Friday and region-specific discounts can take even more off the final tally.
What about discount financing? Now through Dec. 2 in most markets, qualified shoppers can get zero percent financing for up to 36 months, plus cash from $2,750 up to $4,750, depending on region, if you finance through Jeep.
I feel like I just saw the Compass in one of these best-deals reports. First of all, thanks for your remarkably avid readership! Secondly, you did see it, more than once even. But despite its build quality and powertrain problems, we keep including it in these lists because Jeep keeps discounting it heavily. Such is the nature of the game.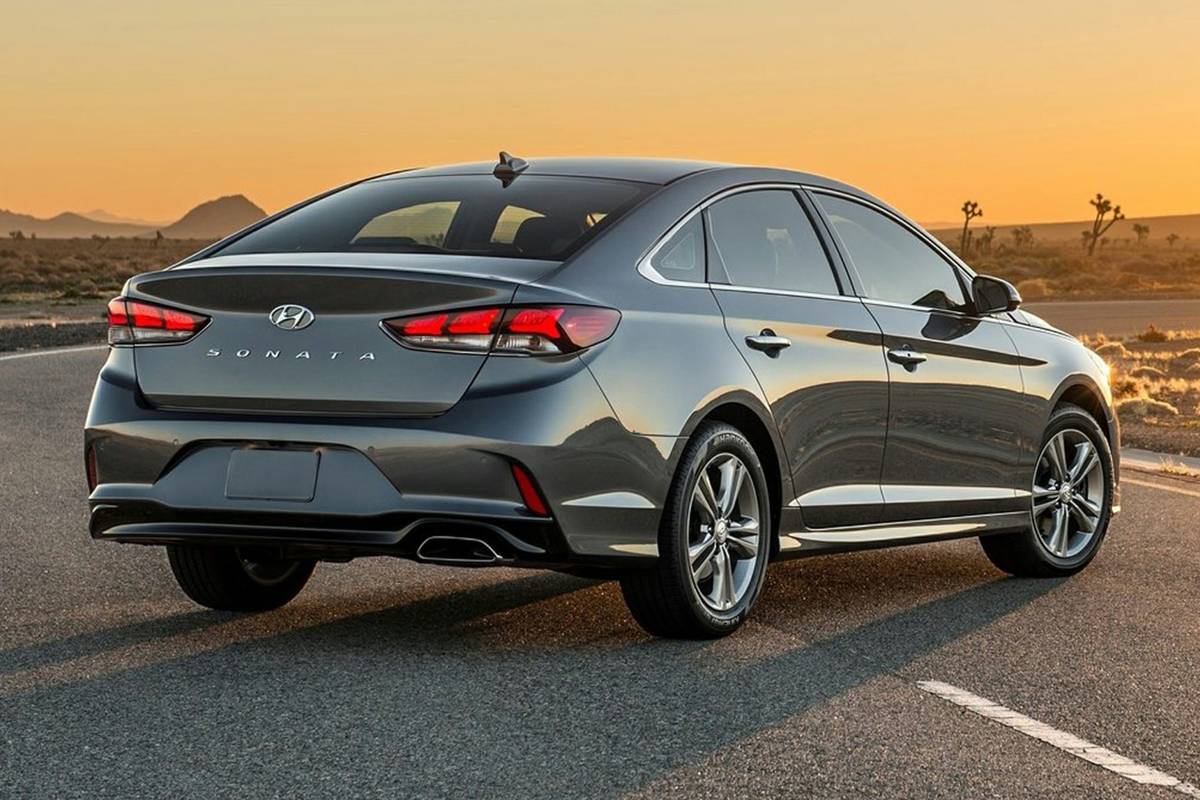 How much can I save? Enough to fill your new four-door family car full of Butterballs. The Sonata averaged 99 days on dealer lots in October, unsurprising for a once-popular body style that's given way to SUVs. Now through Dec. 2, Hyundai is offering $2,750 off all but the top Limited trim, on which you can get $3,000 off. An additional grand can be saved by those who finance through Hyundai.
What about discount financing? Now through Dec. 2, Hyundai is offering qualified buyers zero percent financing for up to 60 months.
How about any deals on the 2020 Sonata? That'd be jumping the gun a bit. We only just drove a preproduction sample in October as cars were beginning to hit the lots, so Hyundai may not be ready to start cutting rates on its latest sedan. The good news is that, with 2020s on the way, dealers will be increasingly eager to get rid of 2019s, so if you're not insisting on the redesign, negotiations may be favorable for you. Otherwise, you're better off waiting it out.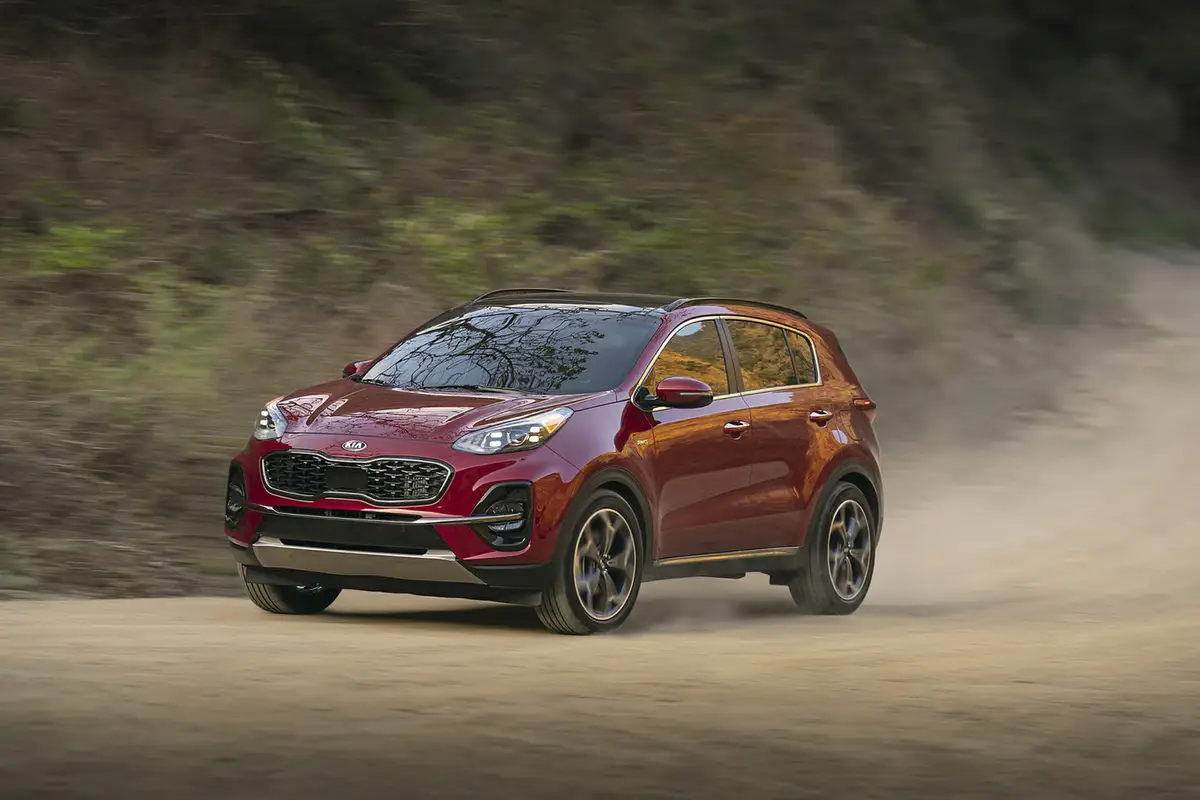 How much can I save? A modest sum, but Kia's compact SUV features more safety features and driver assist systems, so it's worth further investigation. The 2020 Sportage was already languishing a significant 49 days on dealer lots compared to all 2020 models' 31-day average. Now through Jan. 2, 2020, Hyundai is offering $2,000 off 2020 Sportages and a further $1,000 off for what it refers to as "specially tagged" dealer stock.
What about discount financing? Now through Jan. 2, Kia is offering as low as zero percent financing for up to 66 months for qualified shoppers, with an additional $1,000 off for that same vehicle-identification-number-specific tag as mentioned above.
I don't like the redesign. What about the 2019 Sportage? No discounts were available in the markets we surveyed, but that doesn't mean Kia dealers won't be interested in jettisoning them to make room for fresh Sportages (not to mention the all-new Seltos). See what you can do when you get to the negotiating table.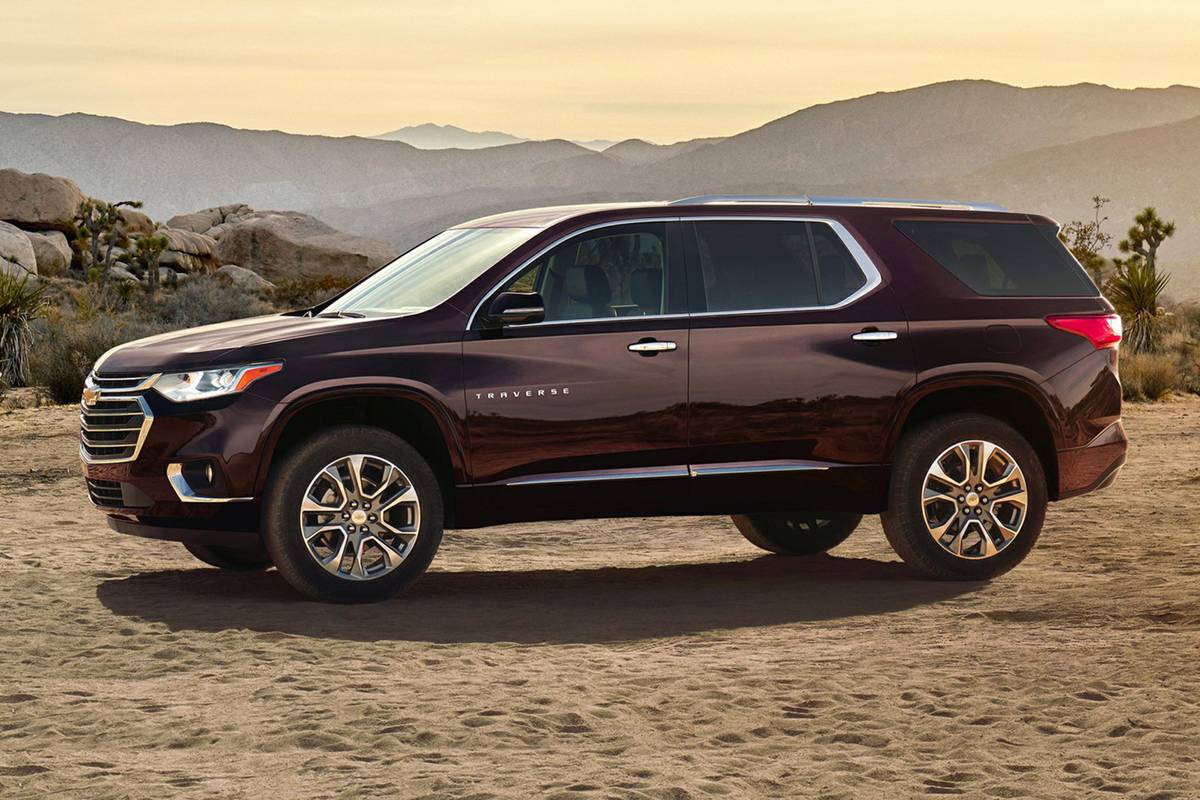 How much can I save? In some cases, as much as 20 percent. There are a lot of good deals coming out of GM's Buick and Chevrolet divisions this month thanks to its Black Friday promotion, but the Traverse isn't one we see in these parts thanks to the popularity of the three-row SUV class. Still, the Traverse averaged 114 days on dealer lots, far beyond the 88-day average for 2019 models. Now through Dec. 2, the Bow-Tie brand is offering some 20 percent off various 2019 models, excluding the base L trim.
What about discount financing? In most markets we surveyed, qualified shoppers can get zero percent financing for 72 months on 2019s plus $3,000 if you finance through GM.
Why would I buy this, though? While it didn't place well in our 2014 multi-vehicle three-row SUV comparison, the 2018 redesign made it competitive with the class. Speaking anecdotally, grown adult to grown adult here, if it's second- or third-row legroom you want, the Traverse more than has you covered. Want to know how the 2020 model fares overall against the latest competition, space and car seats aside? Keep reading these pages: We have a Three-Row SUV Challenge addressing that very question coming in early December.
More From Cars.com:
The Returnees
We focus on cars new to the list or ones we haven't highlighted in the past few months. But a few cars from recent months still carry deep discounts in November:
How We Look for Deals
To look for November deals, we looked at days-to-turn data from October — specifically Oct. 1-24, the window we gathered the data — which measures how long it takes on average for dealers to sell a given car. That illustrates slow sellers, cars on which dealers could be more willing to cut a deal. Then we looked at factory cash discounts and low-interest-rate financing offers that are especially high for the price of the car. After all, $3,000 is a lot more on a Ford Escape than a Ford Expedition.
In previous installments of our monthly Best Deals series, we also factored in how well each car sold during the prior month. But many automakers have since moved to quarterly sales reports instead of monthly updates, which reveal little about the slowest sellers in recent past. We've since dropped the practice.
Incentives data come from automakers' websites, while days-to-turn data come from Cars.com inventory. Remember, our numbers are current as of publication for the markets we survey (generally Atlanta, Chicago, Denver, Houston, Los Angeles and New York). They reflect advertised customer discounts, not unadvertised factory-to-dealer cash. Discount financing typically requires qualifying credit, too, and incentives may vary by region and trim level; automakers may also change them later in the month. In sum: Your discounts may vary, so check with your local dealer for specifics.
Cars.com's Editorial department is your source for automotive news and reviews. In line with Cars.com's long-standing ethics policy, editors and reviewers don't accept gifts or free trips from automakers. The Editorial department is independent of Cars.com's advertising, sales and sponsored content departments.