Best Cheap Sports Cars: Here Are Our Fave 14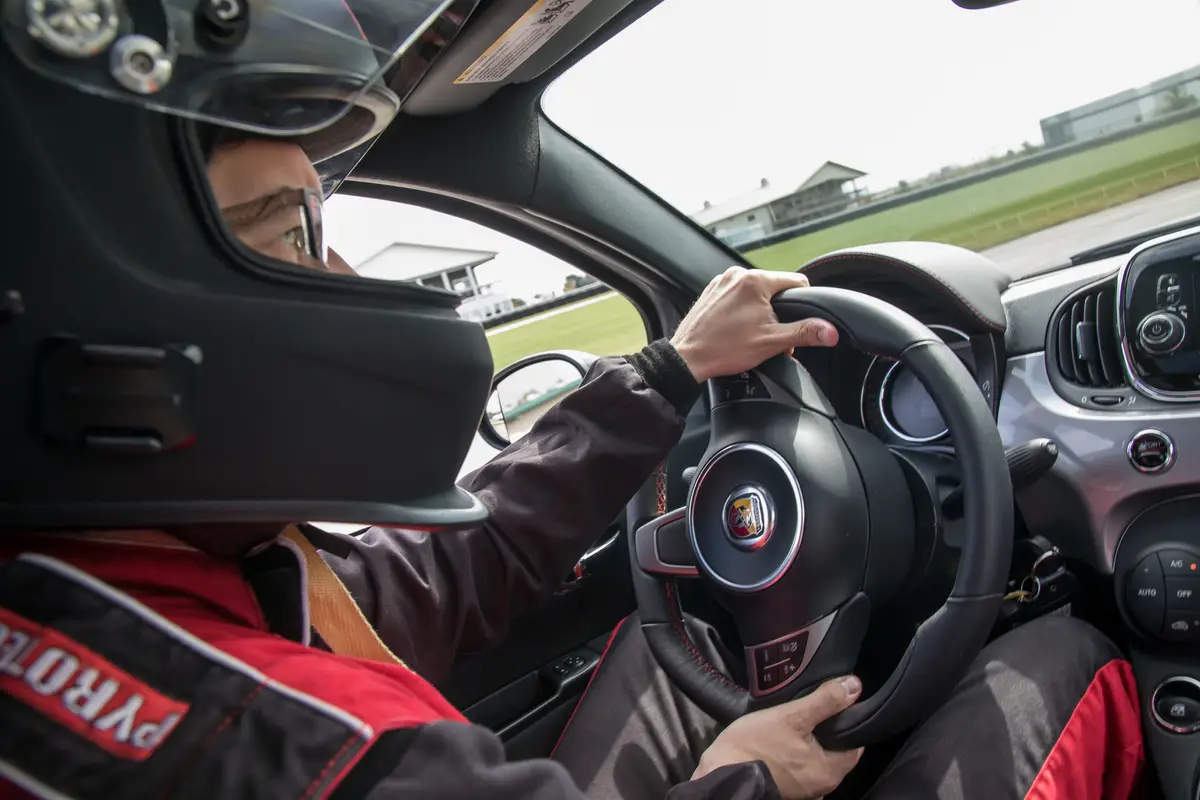 Looking for a new car that can tackle twisting mountain roads and put a smile on your face when you're not stuck in traffic? Even as new car prices increase, there are still performance bargains to be found — and that's before we even consider used cars, which opens up an entire world of possibilities. Here are 14 of the best sports cars to consider, divided among those with MSRPs under $25,000 and those under $30,000 (but otherwise unranked).
Related: Best Cheap New and Used Cars for Riding Out the Coronavirus Pandemic
4 Sports Cars Under $25,000
Options are somewhat limited at this price range, at least for new cars, but those looking for driving fun can still find a decent bargain or two — especially if they're willing to accept a 2019 model year. Here are four.
1. 2019 Ford Fiesta ST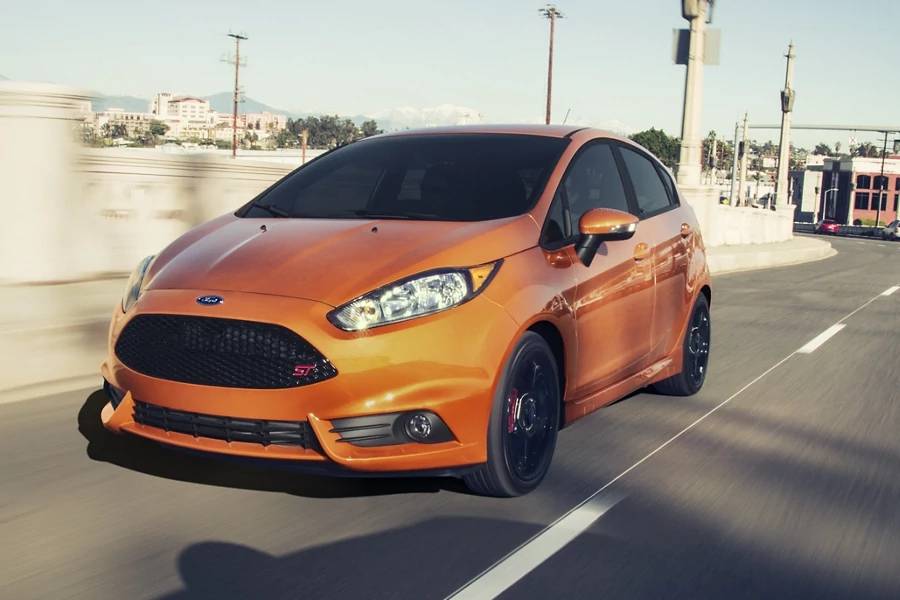 There are still two "new" 2019 Ford Fiesta STs listed for sale on Cars.com, and hundreds more used models listed for sale at even lower prices. The "FiST" came away with a third-place finish the last time we compared cars of this type in one of our class-spanning head-to-head tests, and since then has seen a few updates come its way that might make it a bit more livable. Most importantly, though, it's still a tiny car with a 197-horsepower engine paired with a six-speed manual.
2. 2019 Fiat 500 Abarth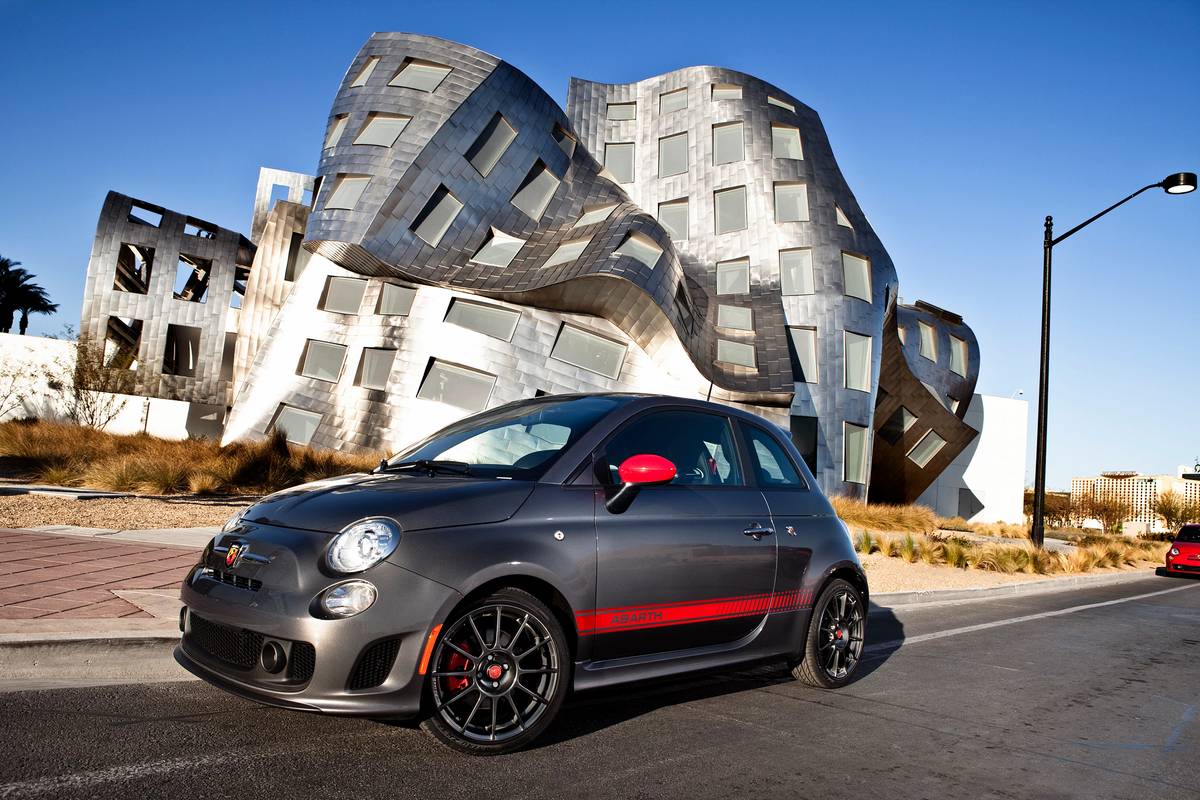 Another 2019 model worth considering is the Fiat 500 Abarth, which might not have the handling prowess and power of some others on this list but more than makes up for it with a raucous exhaust note. It also has the benefit of being available as a "convertible" — really just a fabric retractable roof panel, but, hey, fresh air and you'll really get to hear that exhaust burble.
3.-4. 2020 Hyundai Elantra GT N-Line and Veloster Turbo R-Spec
In terms of new 2020 sports cars for under $25,000, your best options are probably the Hyundai Elantra GT N Line or Veloster Turbo R-Spec. These aren't really at the level of the Veloster N, which we'll get to later, but you can get both the Elantra GT N Line and Veloster Turbo R-Spec with a manual transmission, summer performance tires and a 201-hp, turbocharged 1.6-liter four-cylinder engine. There's fun to be had — probably about as much fun as you can legally have on public roads.
10 More Sports Cars Under $30,000
Spending more will get you more, of course, but there are still relative bargains to be had. One of the best options in this section is also one of the least expensive — the 2020 Honda Civic Si. Old favorites also make an appearance, including the Subaru BRZ and Toyota 86, as well as the Volkswagen Golf GTI and Subaru WRX. Turbocharged four-cylinder engines are still the name of the game here, with one notable exception: the Chevrolet Camaro can be had with a V-6 engine for under $30,000. Is that the Camaro you really want? Maybe not, but if your heart is set on a pony car but your bank account isn't ready for a V-8, there's still a Camaro — and a Ford Mustang — for you. Here are 10 more.
5. 2020 Honda Civic Si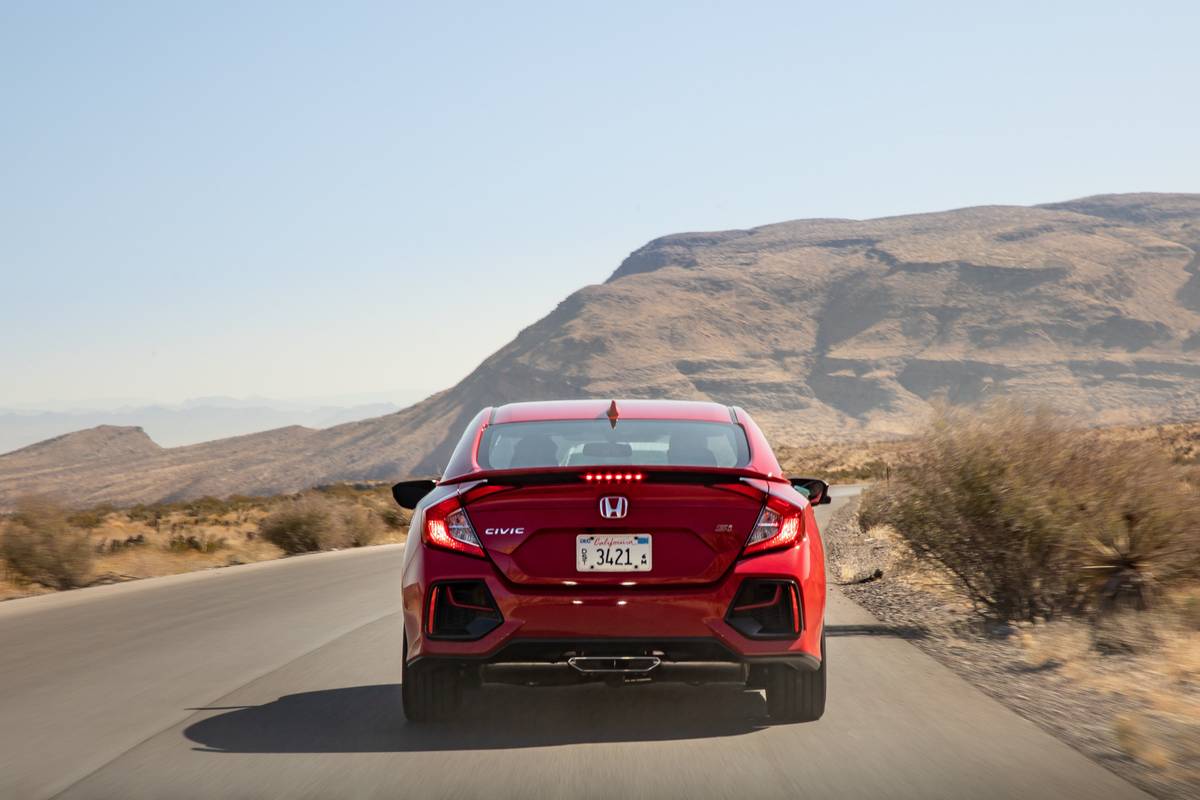 It's hard to go wrong with choosing a Civic Si — available as both a coupe and a sedan — as your entry-level performance car. Available only with a six-speed manual and a turbocharged 1.5-liter four-cylinder good for 205 hp, the Civic Si is a lot of fun whether it has two doors or four. It's also civilized enough that you don't have to sacrifice a great deal of ride comfort or convenience to have a car worth taking to the weekend autocross.
6.-7. 2020 Toyota 86 and Subaru BRZ
Purists will say a true performance car needs rear-wheel drive. Well, these two siblings — in case you didn't know, the 86 (née Scion FR-S) and BRZ were jointly developed by Subaru and Toyota — are rear-wheel drive … and that's about it. The handling characteristics are there, and so are the looks, but there's not a lot of power. Fortunately for you, both cars have been around for long enough that each has robust aftermarket support. You wouldn't want your "performance car" to lose a drag race to a minivan, would you? The BRZ is a bit pricier than the 86, so you'll have to stick to a base manual model to keep costs below $30,000, but the 86 can be had in manual or automatic formats for less than our (admittedly arbitrary) price limit.
8. 2020 Volkswagen Golf GTI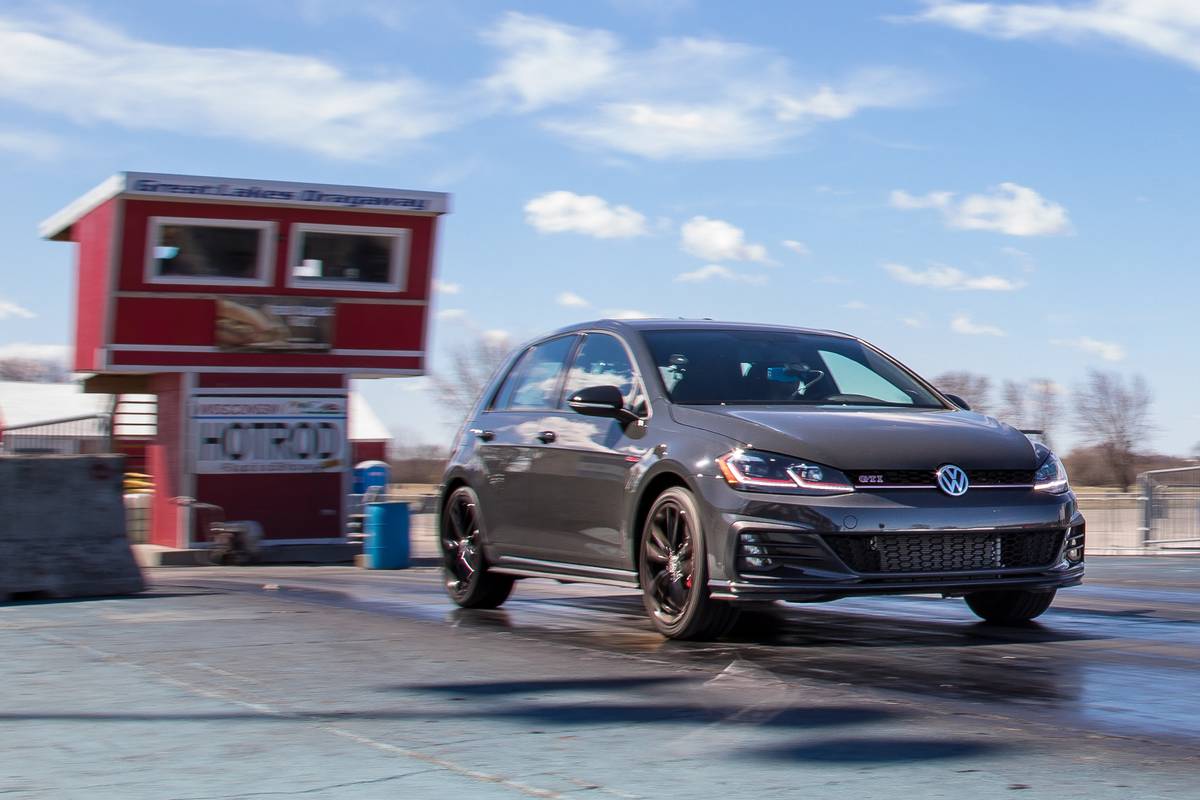 The GTI is another long-standing member of the cheap speed community, and the latest iteration, with its 228-hp engine, is no slouch. Unfortunately, if you want to keep the price under $30,000, you'll have to settle for the base S trim level, and you'd better know how to use three pedals (or be willing to learn). Adding the seven-speed dual clutch automatic instead of the six-speed manual pushes the MSRP just over 30 grand. A new GTI is on its way, however, which might cause prices for this current generation to drop.
9. 2020 Volkswagen Jetta GLI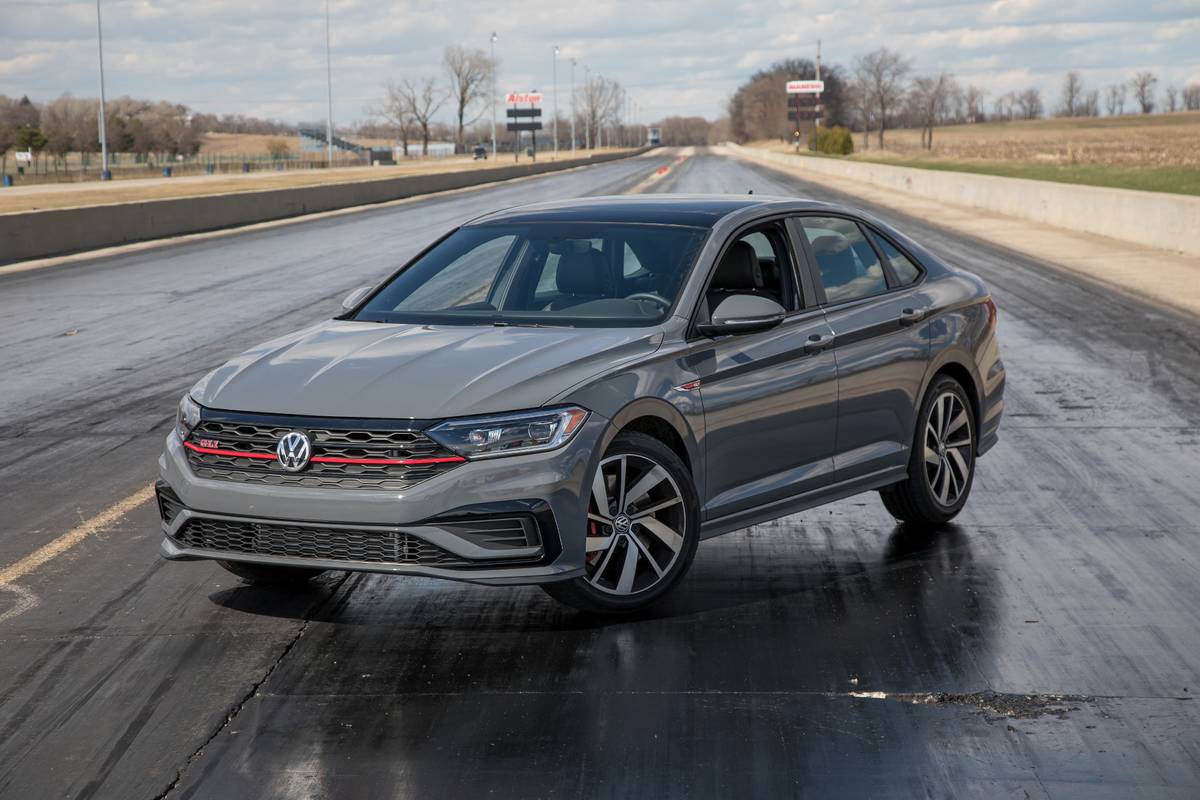 Want GTI performance but prefer a sedan? Try the Jetta GLI. It's got the same engine and transmission options, though the Jetta GLI S with an automatic is still within our budget, which is good news if you don't want to drive a manual. We actually compared the Jetta GLI with the Golf GTI in 2019 and found that, while we still prefer VW's hot hatch, the Jetta GLI has escalated the sibling rivalry considerably.
10. 2020 Subaru WRX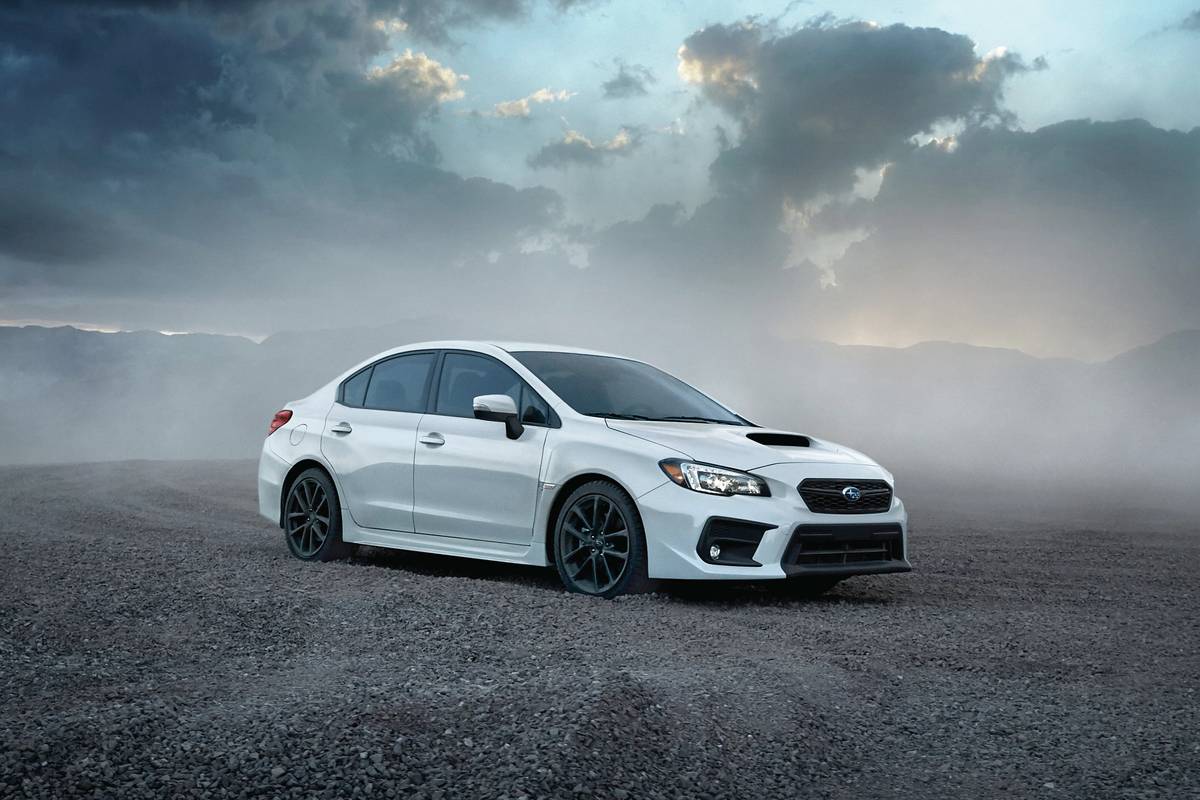 Subaru's WRX all-wheel-drive performance sedan added a continuously variable automatic transmission in recent years, but not only does it break our budget, we can't really recommend it. Stick to the manual transmission for the WRX and you'll be rewarded — but if you want to keep your car's price under $30,000, you'll also have to stick to the base model of the WRX. That still nets you a compact sedan with all-wheel drive and 268 hp, so it's not all bad.
More From Cars.com:
11. 2020 Ford Mustang EcoBoost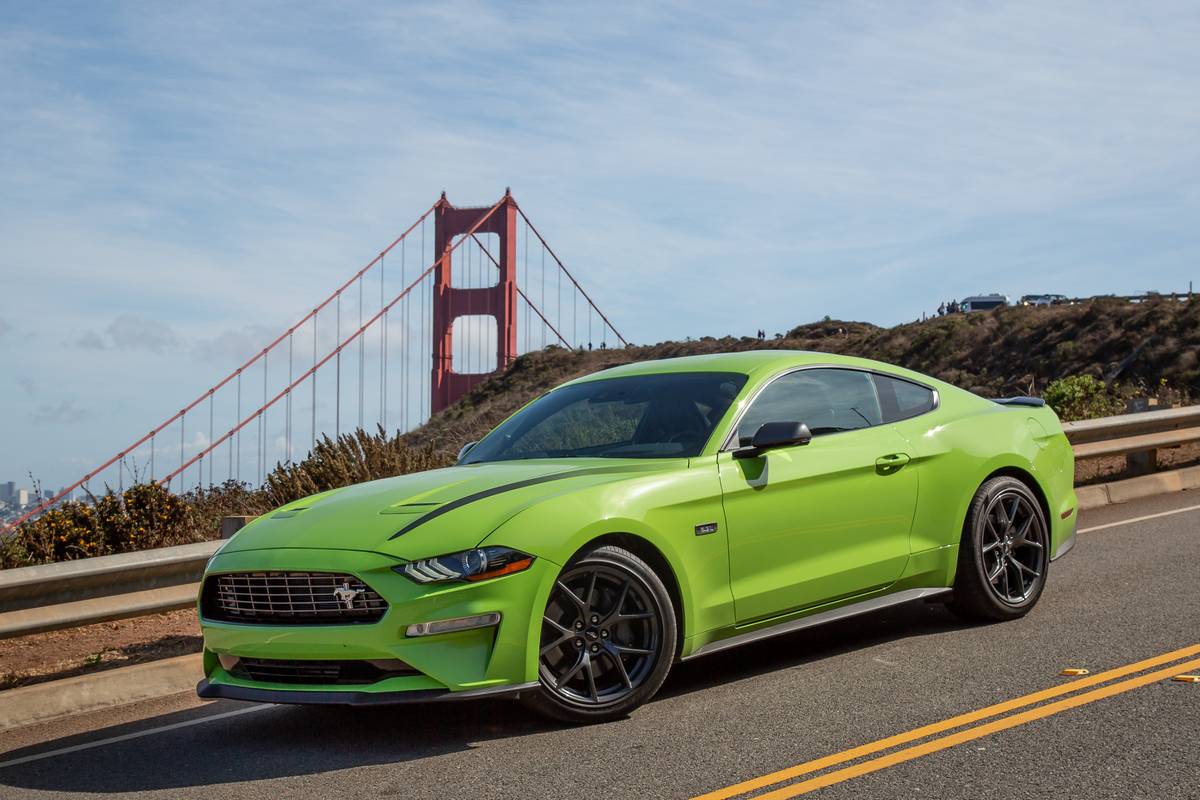 A four-cylinder Mustang? In this economy? Yes. Unfortunately, we'll let you know right now that the EcoBoost handling and performance packages turn this from a sub-$30,000 car to a $35,000 car, but even without those, you're still getting a Mustang. That's a good place to start, and if you want to make your car go faster, the support from Ford and aftermarket suppliers will definitely get you going.
12. 2020 Chevrolet Camaro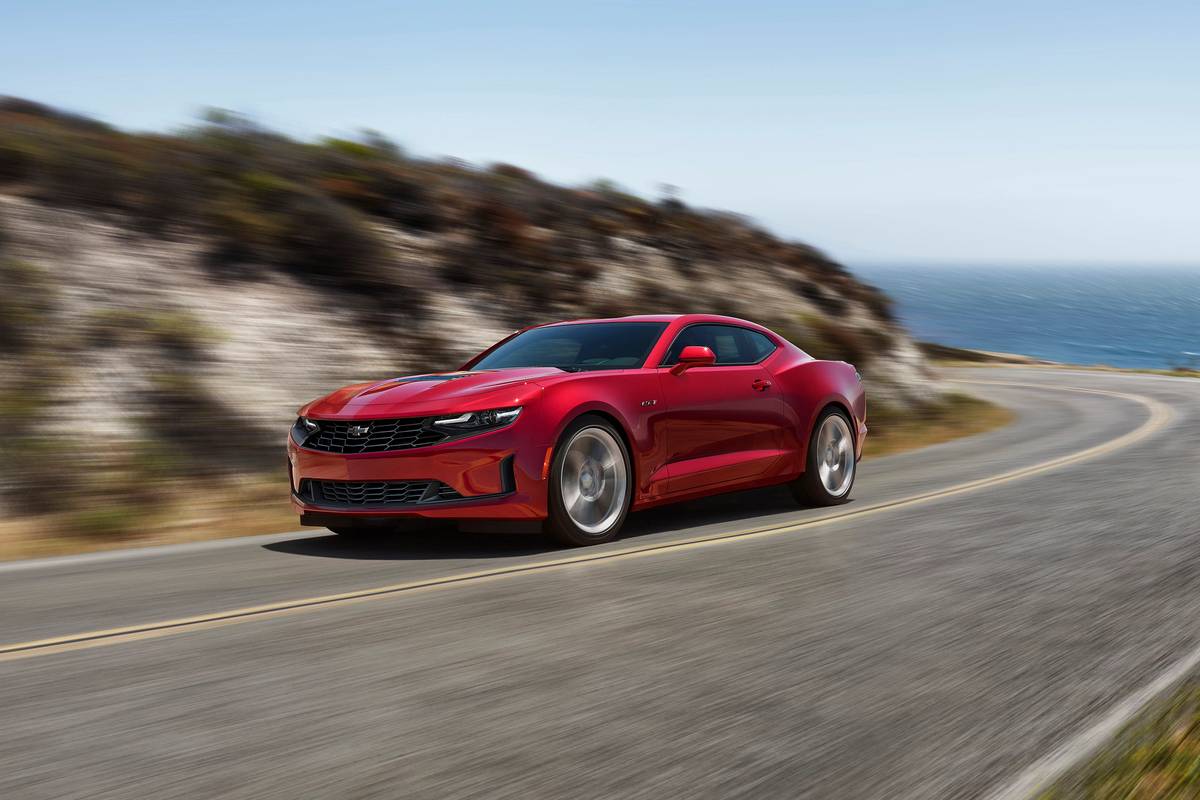 Like the Mustang, a sub-$30,000 Camaro doesn't give you a whole lot on its own. And, like the Mustang's performance options, the Camaro's 1LE handling package puts it out of our price range. But, like the Mustang, the Camaro is still a decent foundation on which to build. And at least with the Camaro, you can get a V-6 instead of the four-banger. It's still not a V-8, but it's something.
13. 2020 Mazda MX-5 Miata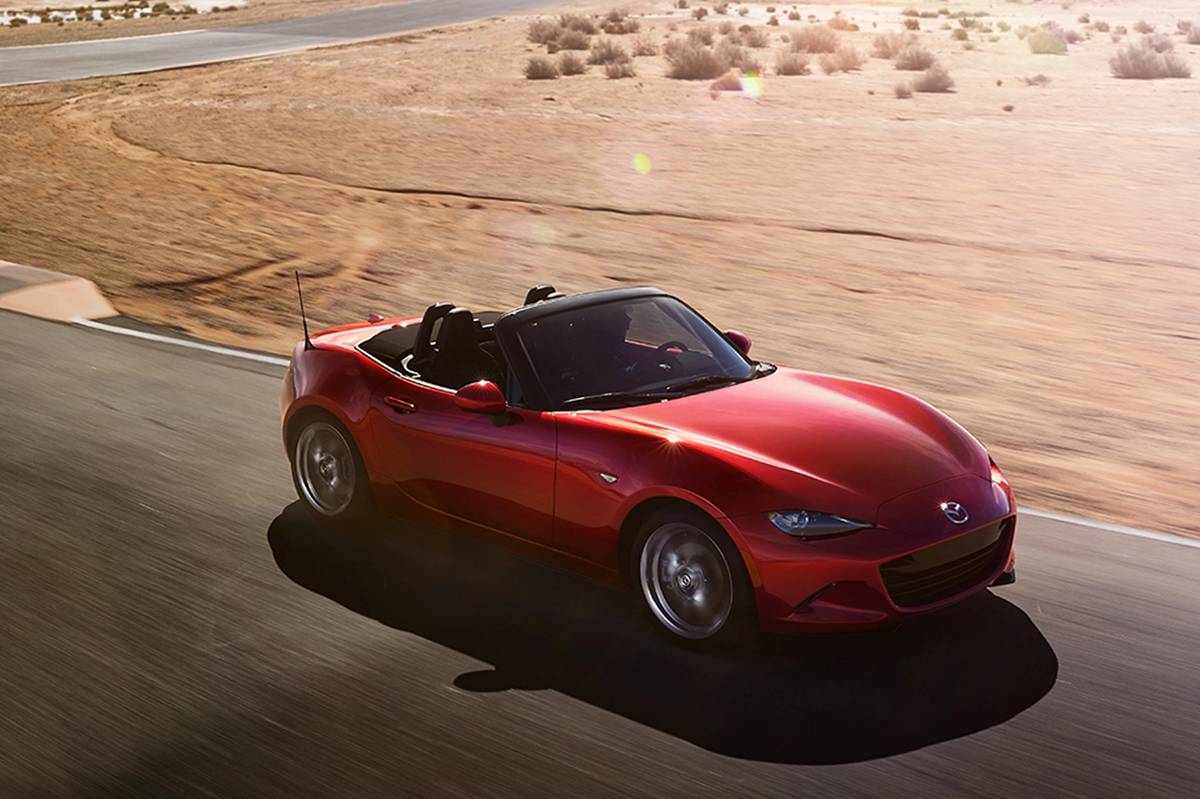 One of the jokes among car aficionados is "the correct answer is always Miata." Well, here, it's no joke. A sporty two-seater convertible, the Miata can be had with either an automatic or manual transmission for under $30,000. In what is probably unsurprising news at this point, only the base model stays under $30,000. If you want to upgrade to the Club model and add factory Recaro seats and 17-inch BBS wheels, it's going to cost you over $36,000. On the plus side, the steering wheel tilts and telescopes now — something that actually makes a huge difference in driver comfort.
14. 2020 Hyundai Veloster N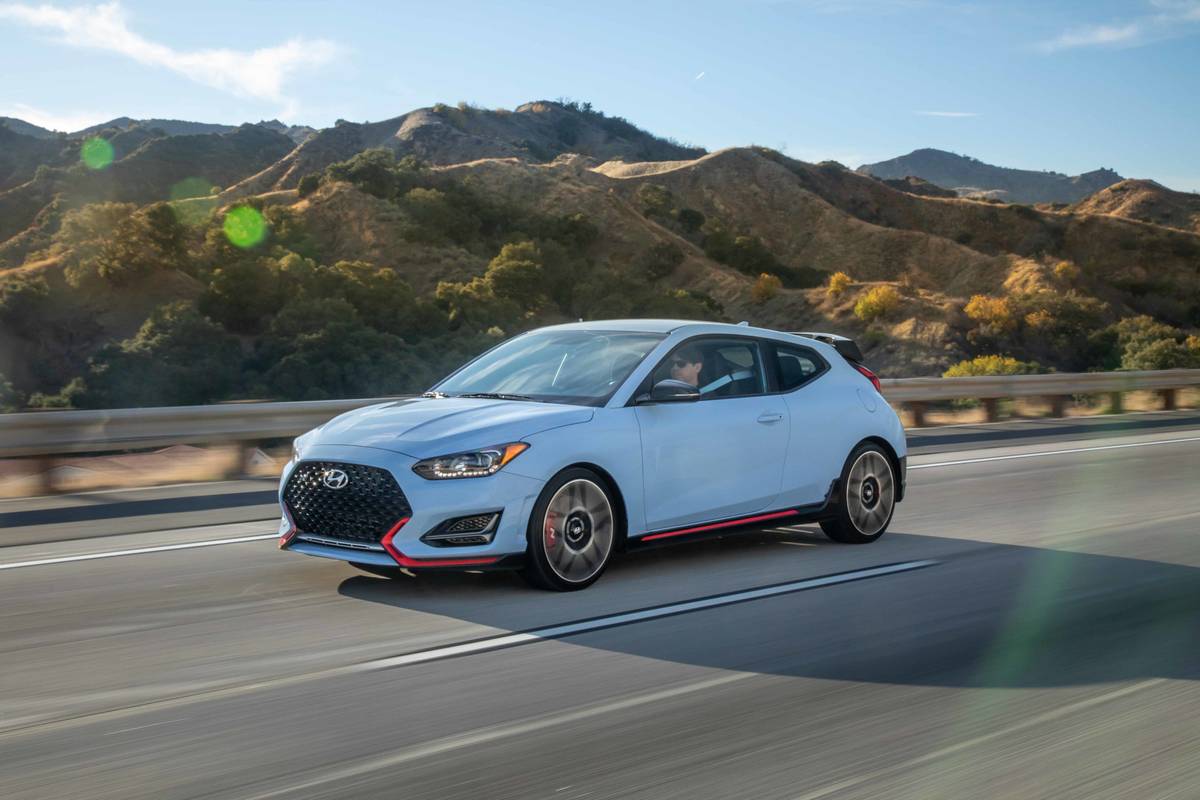 We'll close with the winner of our 2020 Most Fun-to-Drive Car of the Year award, the Hyundai Veloster N. The N dials up the Veloster's performance to new heights — but, sticking to the budget, the optional Performance Package that adds an electronic limited-slip differential, variable exhaust, bigger brakes, 19-inch wheels wrapped in performance rubber and 25 more horses (up to 275 hp from 250) is out of our reach. That still gives you a powerful hatchback designed by some of the folks who brought you many of BMW's M performance cars, so you're in for a treat. As of now, the only transmission option is a six-speed manual, but an eight-speed dual-clutch automatic is on the way. What that will do to the price is currently unknown, but expect it to be higher than a manual version.
Cars.com's Editorial department is your source for automotive news and reviews. In line with Cars.com's long-standing ethics policy, editors and reviewers don't accept gifts or free trips from automakers. The Editorial department is independent of Cars.com's advertising, sales and sponsored content departments.