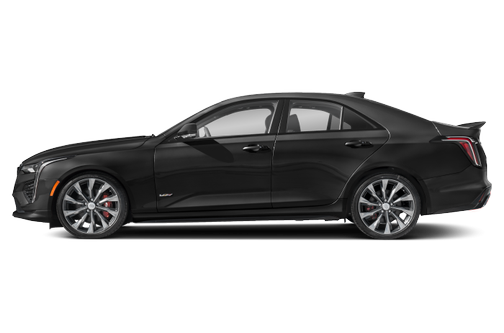 Key specs
Base trim shown
187.2" x - TBD -"

Dimensions

Rear-wheel drive

Drivetrain
View all 2022 Cadillac CT4-V specs .
2 trims
Starting msrp listed lowest to highest price
2022 Cadillac CT4-V review: Our expert's take
It's frustrating, to be sure. It's taken General Motors years — decades, frankly — to come up with a world-beating high-performance sports sedan, one that needs zero excuses, comes with zero caveats and features zero compromises … and it shows up at exactly the moment when the world is largely moving on from such beasts. The new 2022 Cadillac CT4-V Blackwing is quite possibly one of the best driver's cars ever created by any automaker, and it arrives in the same year that GM has promised to go almost fully electric by the end of the decade, and alongside a pledge from Cadillac management that every new Cadillac from now on will be electric. The days of the internal combustion engine at Cadillac are done, which makes the celebration of Cadillac's achievement with the CT4-V Blackwing more of a last-hurrah farewell than the spark of a new era. Cadillac saved the best gas-powered sedan it's ever made for the last gas-powered sedan it'll ever make. It's both exhilarating and depressing, in equal amounts. But regardless of Cadillac's future as an electric-vehicle brand, this last gasp of the internal combustion sports sedan is worthy of praise, as it is truly, deeply fantastic. 
Related: High-Performance 2020 Cadillac CT4-V, CT5-V Blackwing Sound Kinda Fly
Spoilers, Sweetie
So what makes this thing special? Well, first, we should have a quick look at what the CT4 subcompact sedan actually is — it's ostensibly the replacement for the old ATS sedan and coupe, with the same size and packaging. The CT4-V became the midlevel performance version of the sedan, and the top super-performance model is this, the CT4-V Blackwing. The Blackwing label previously referred to the hand-built, high-performance twin-turbo V-8 Cadillac used in its larger (and now discontinued) CT6 sedan for only two model years. When that model went away, the Blackwing name continued, now denoting the ultimate performance model for the CT4 and CT5 sedan lines.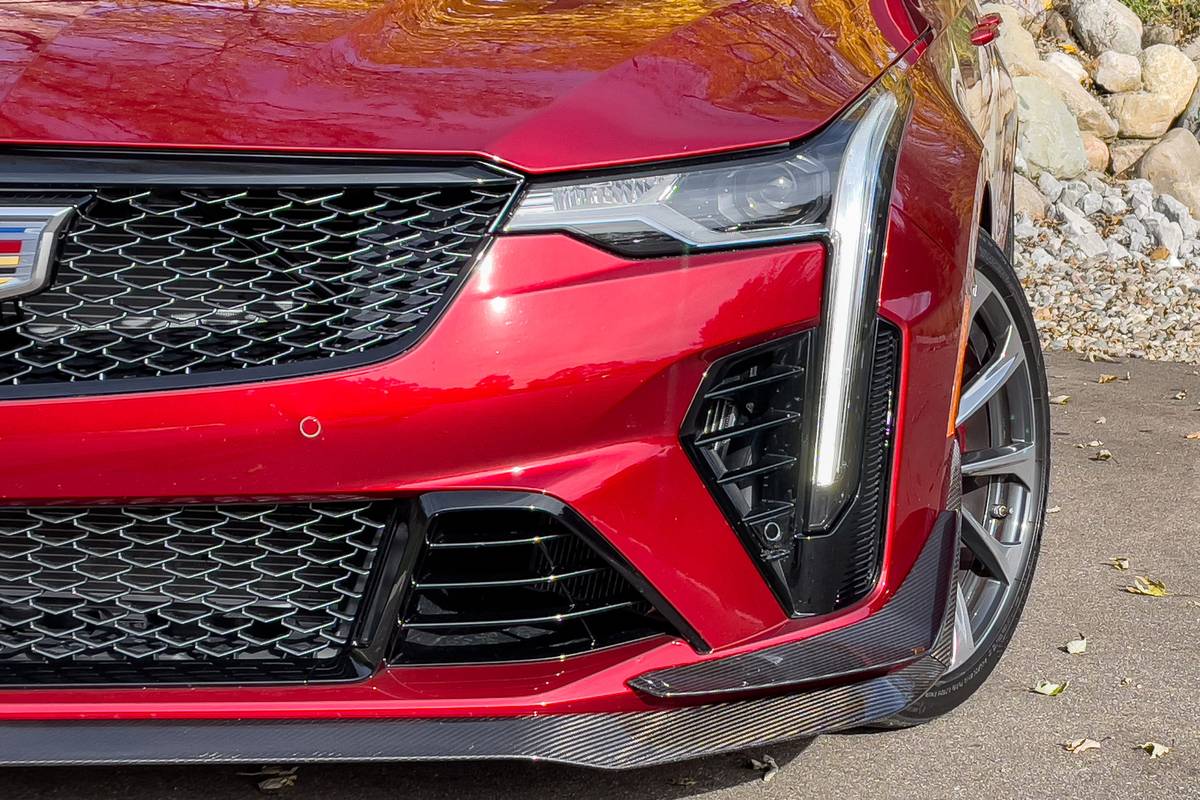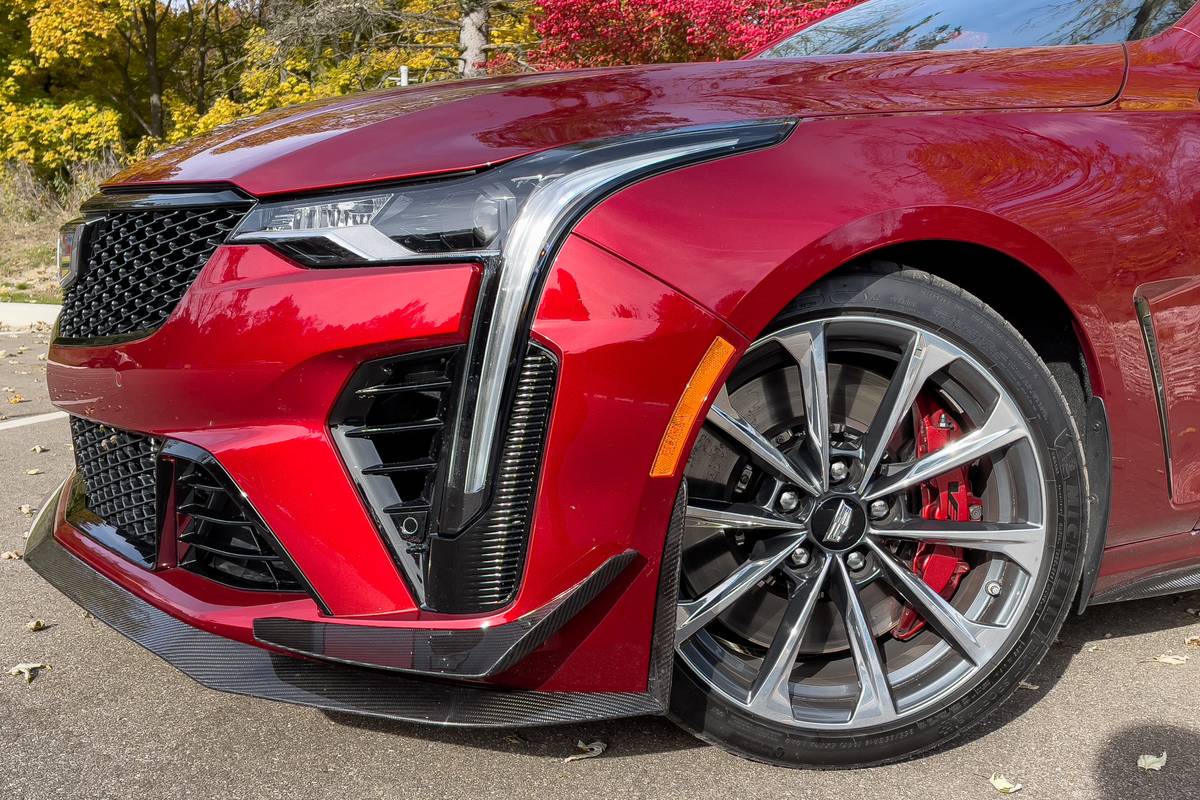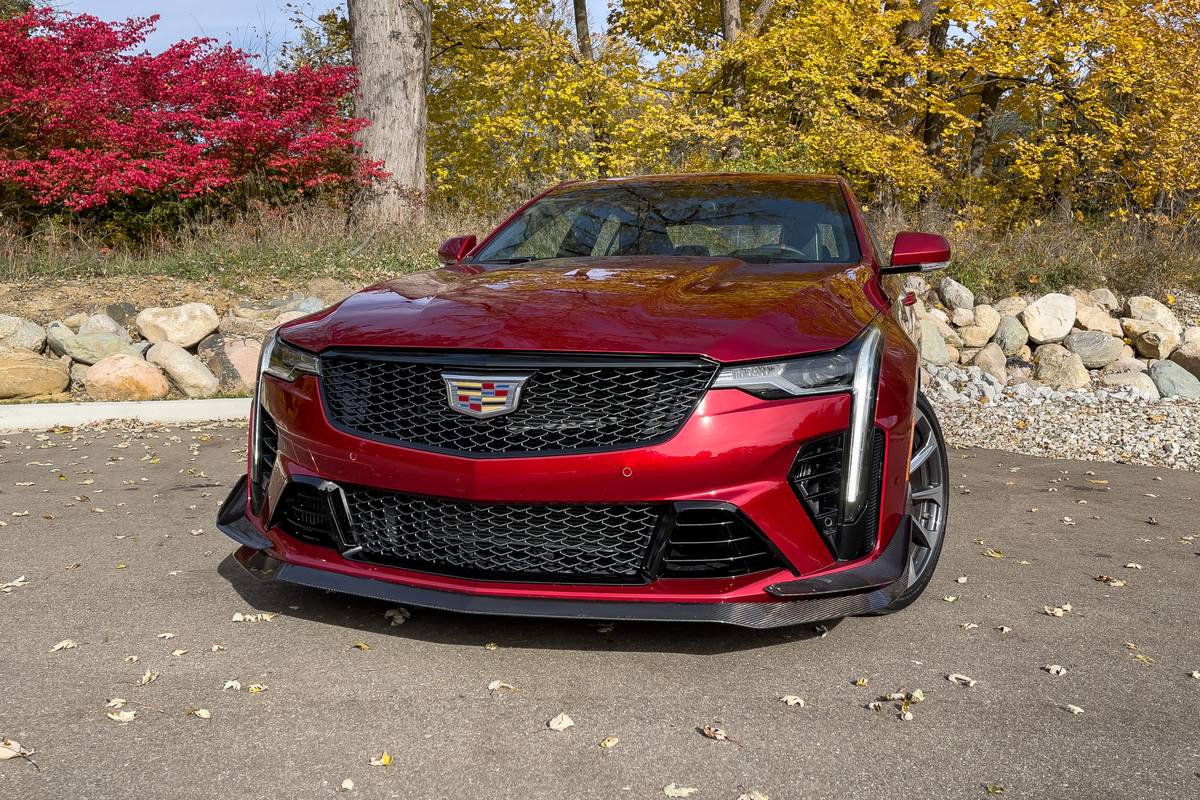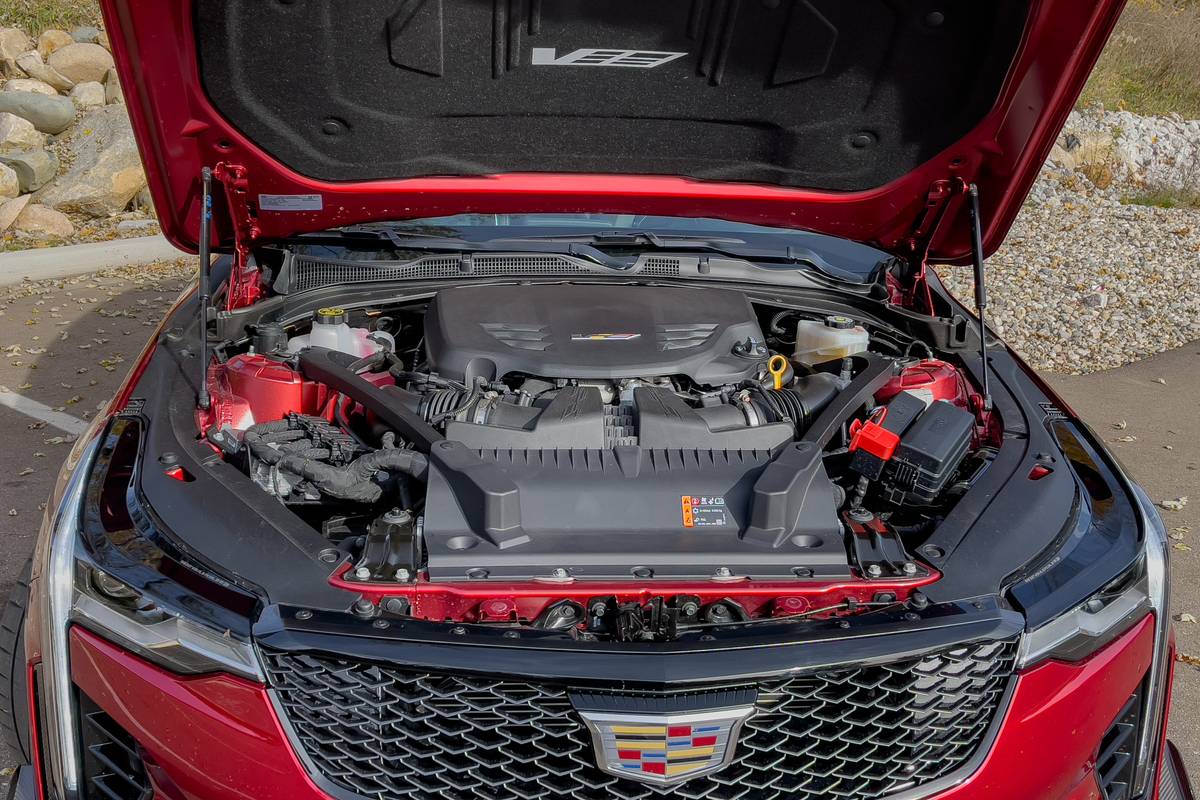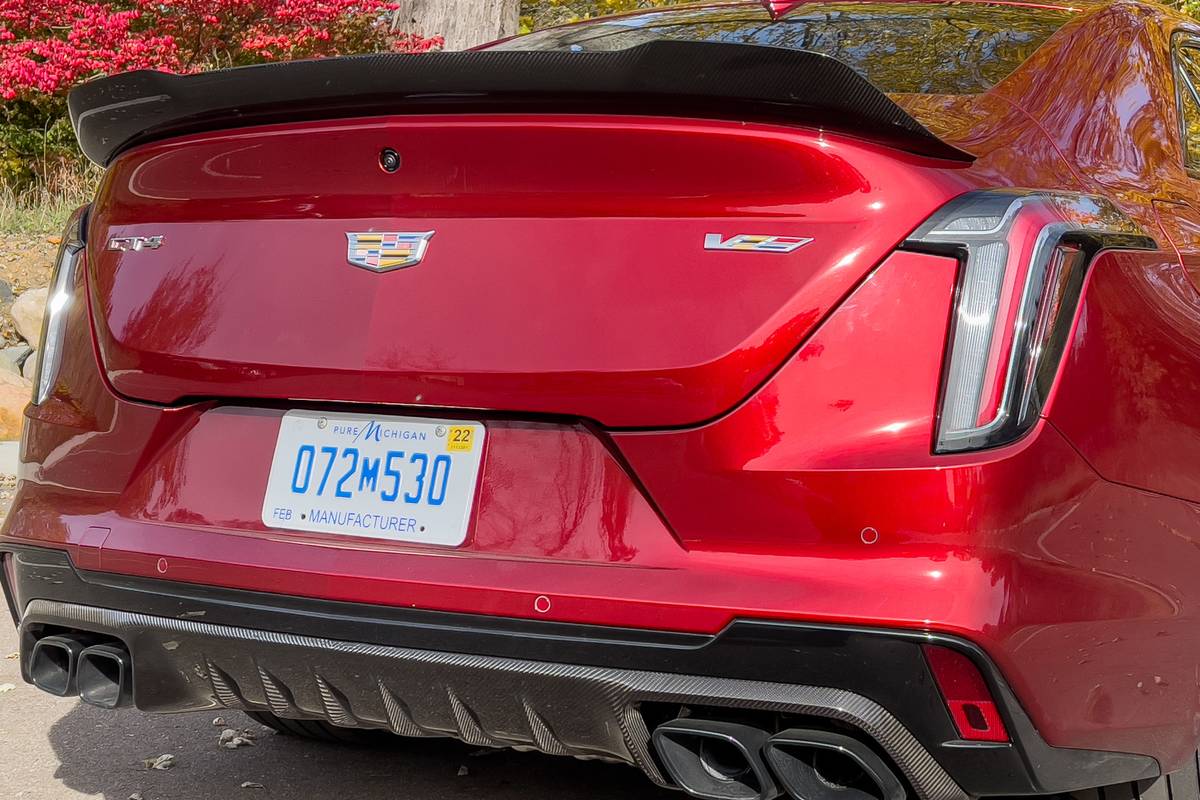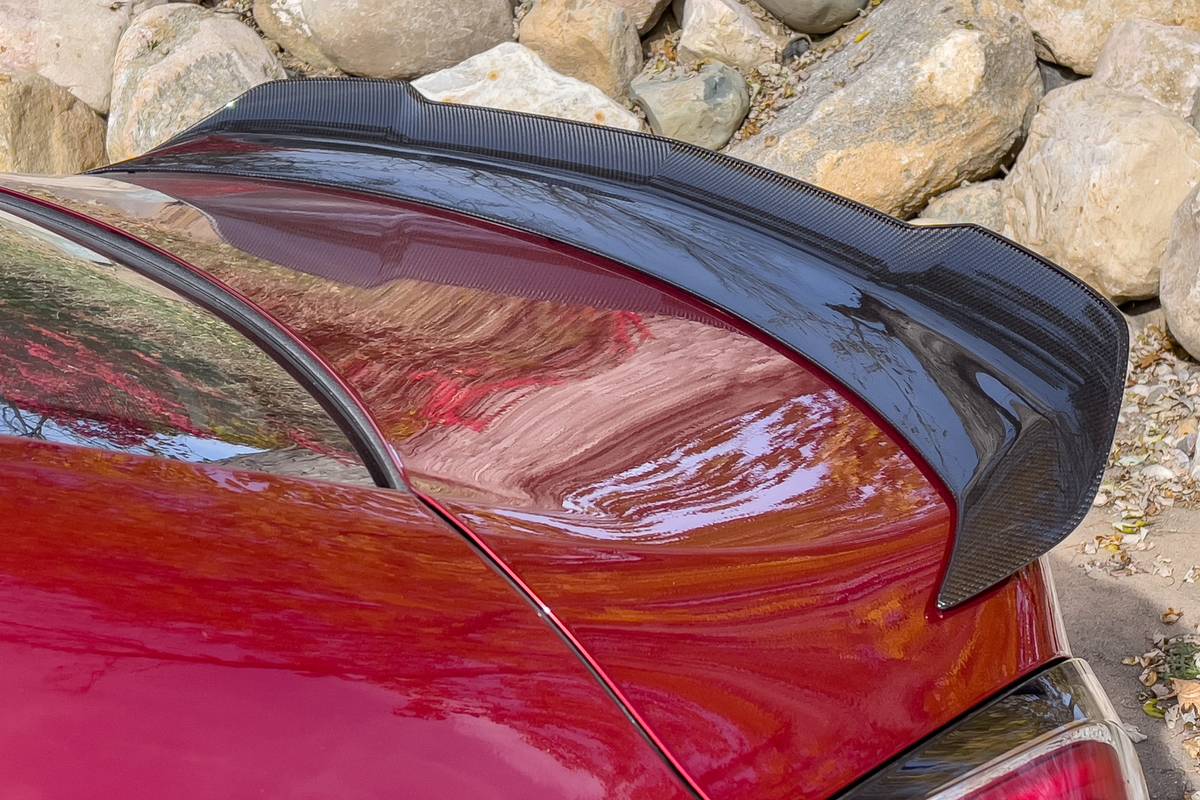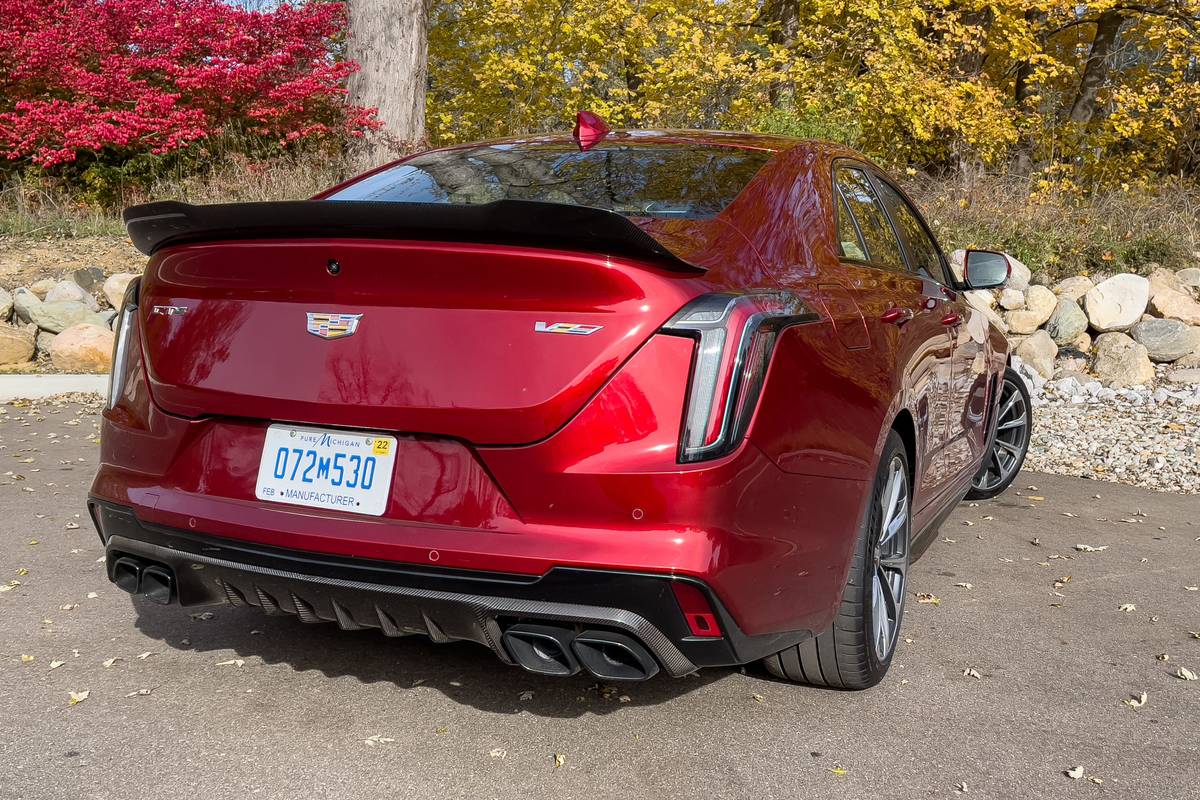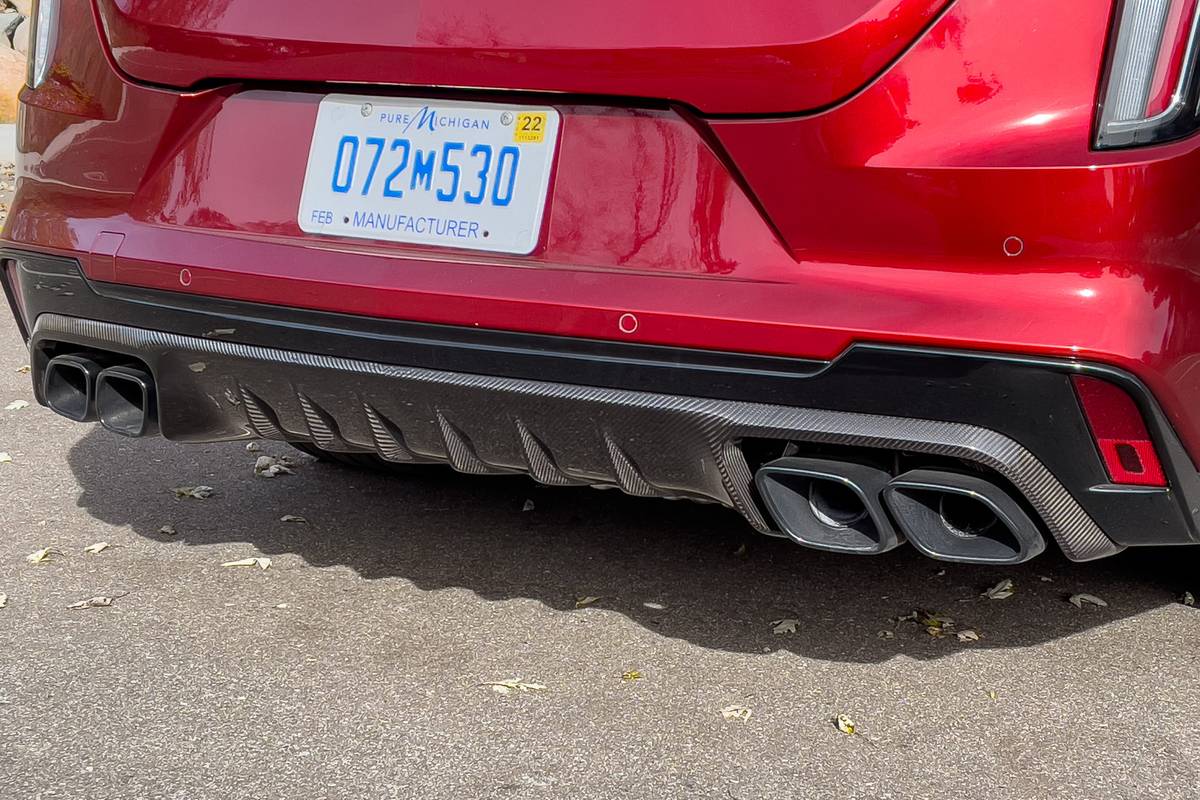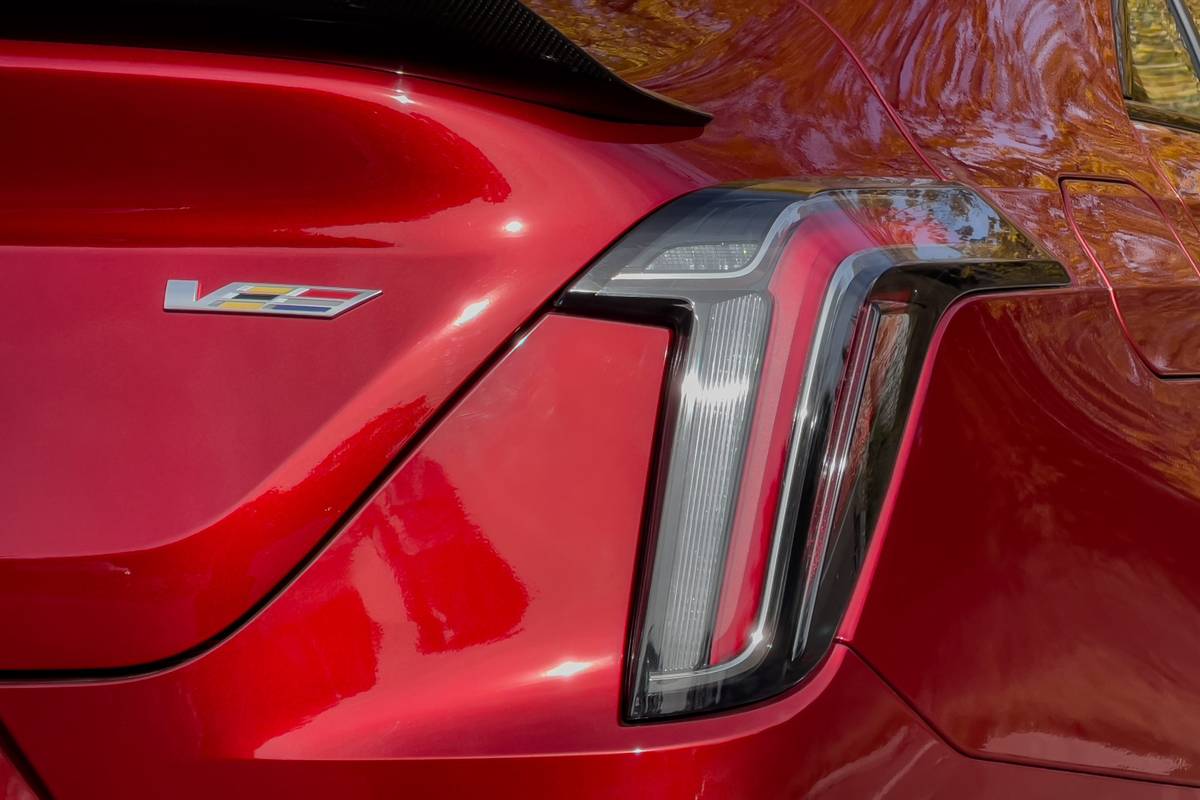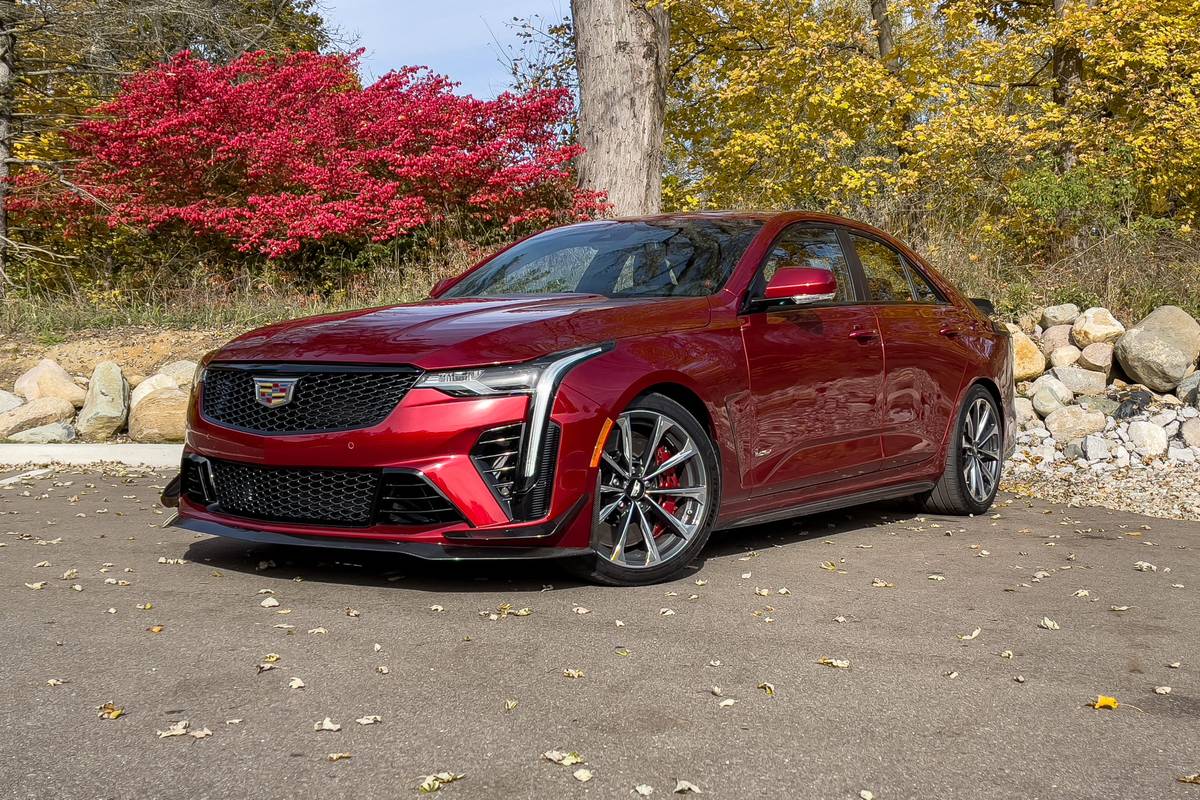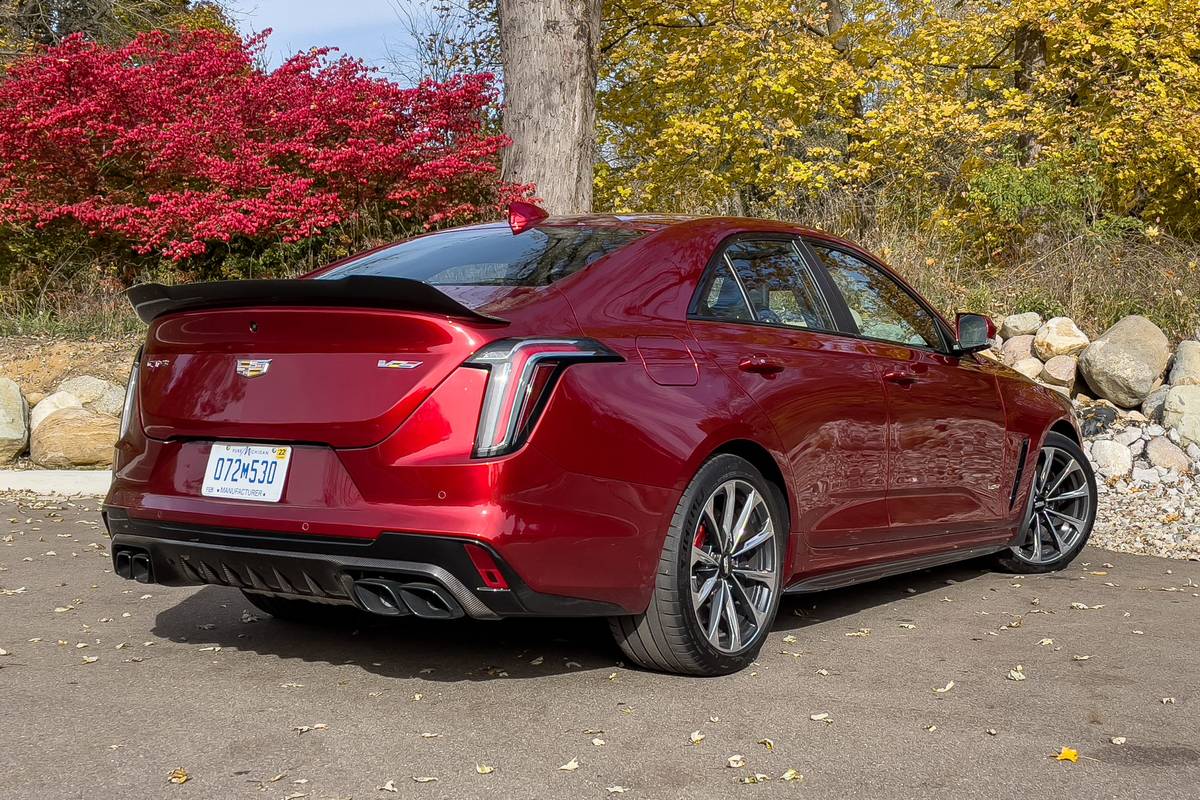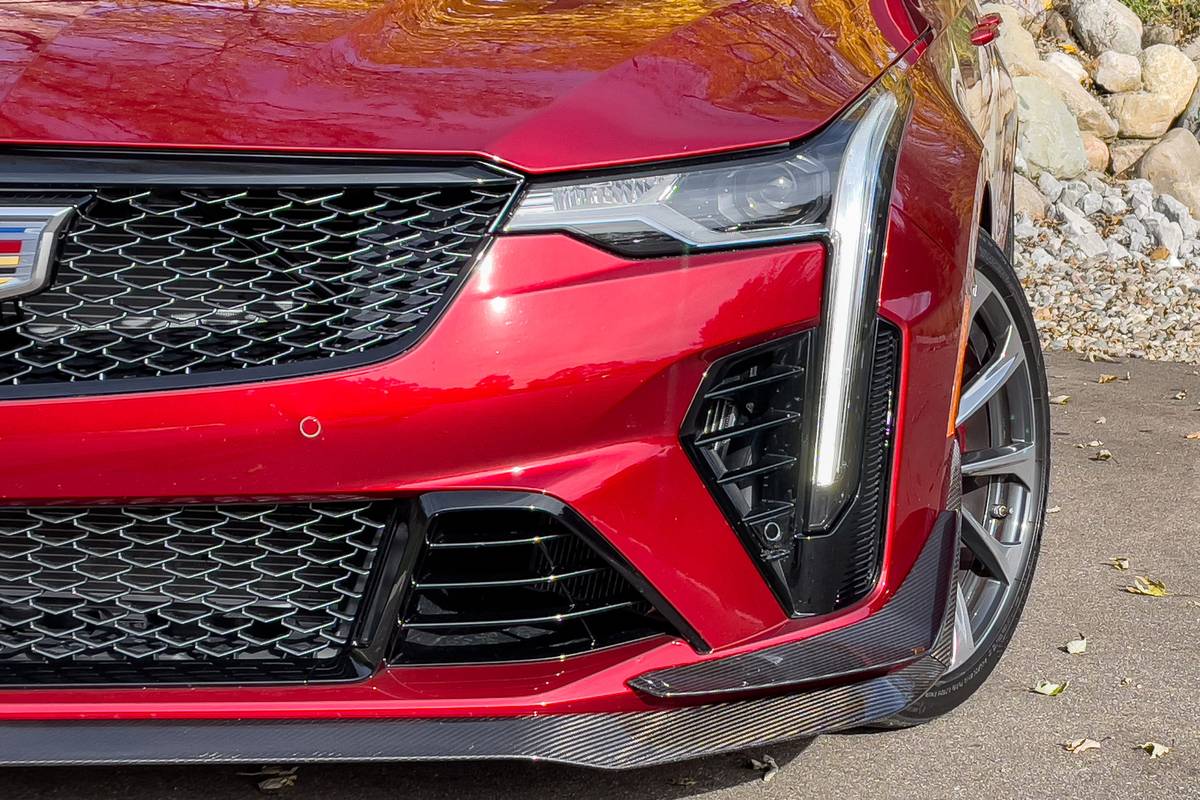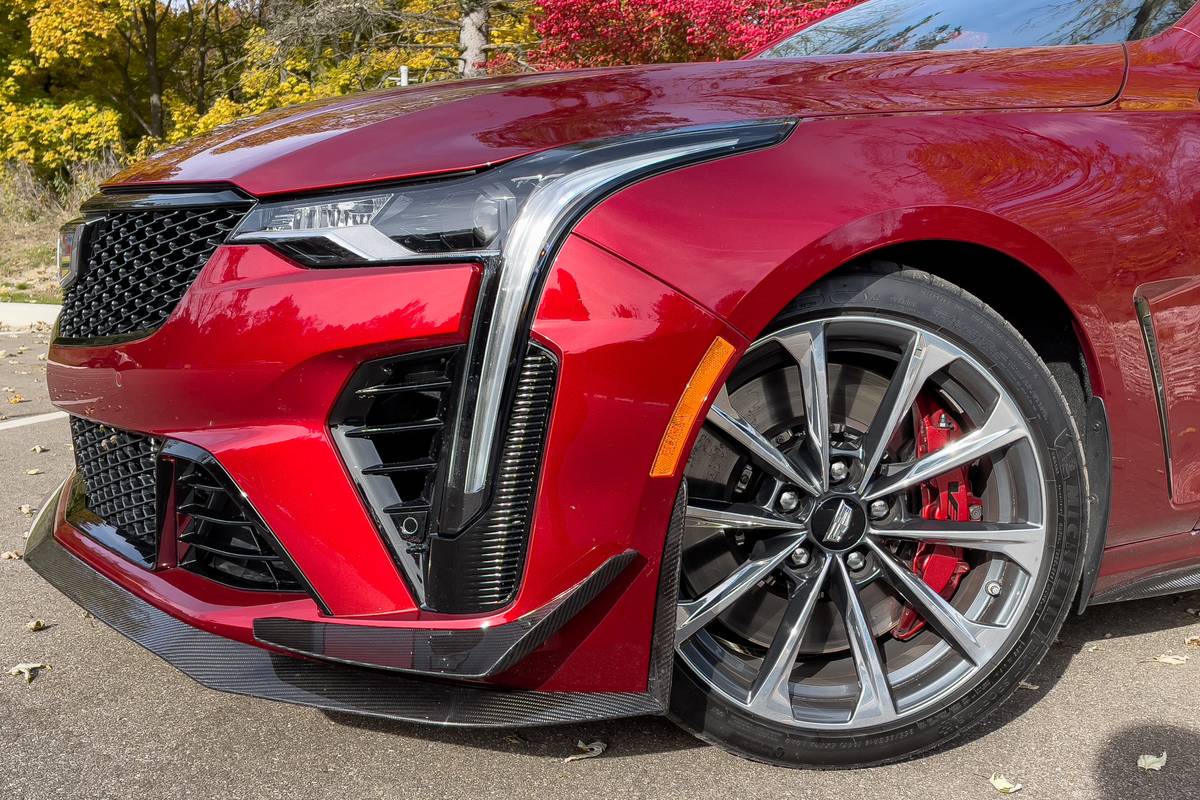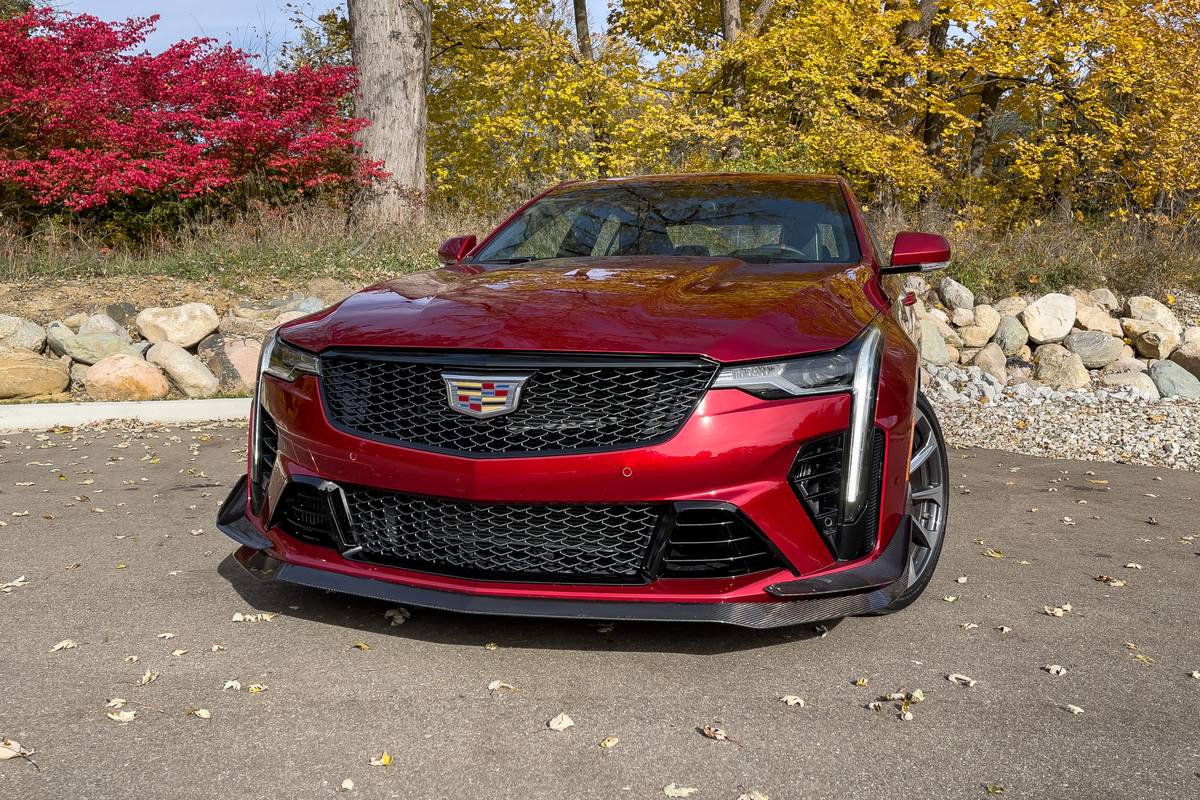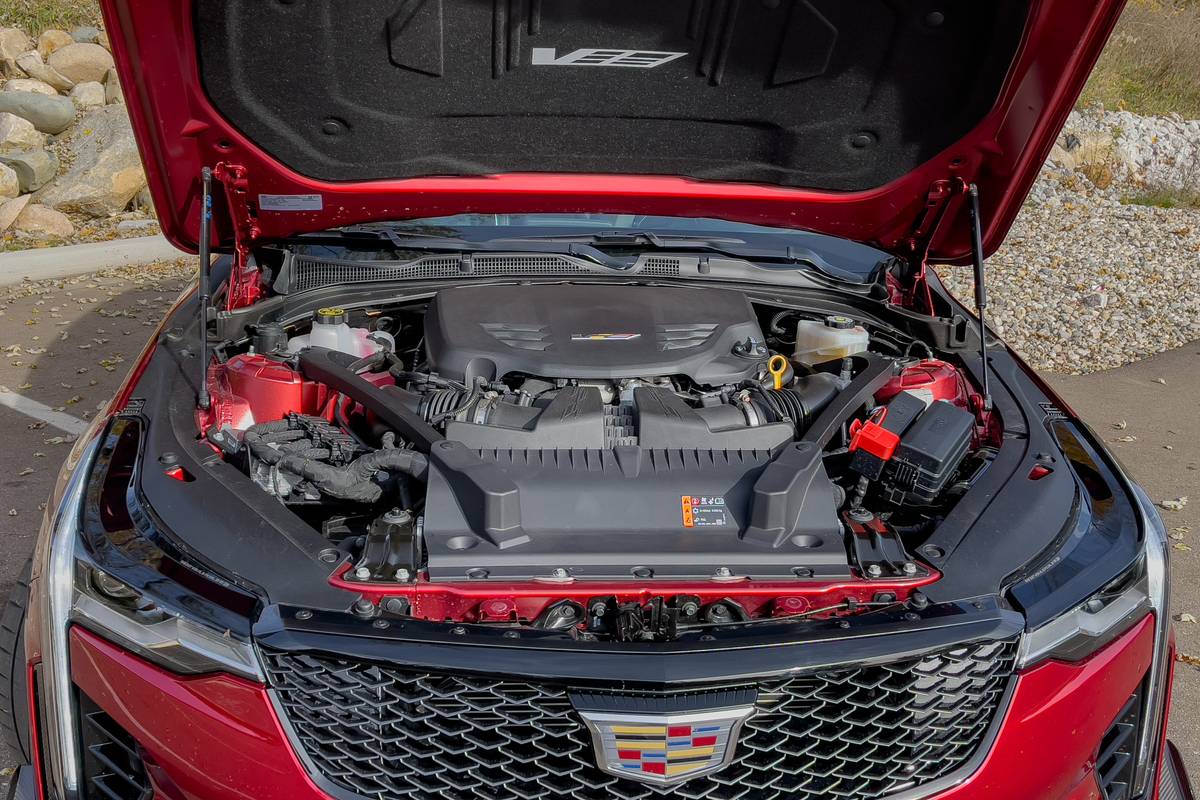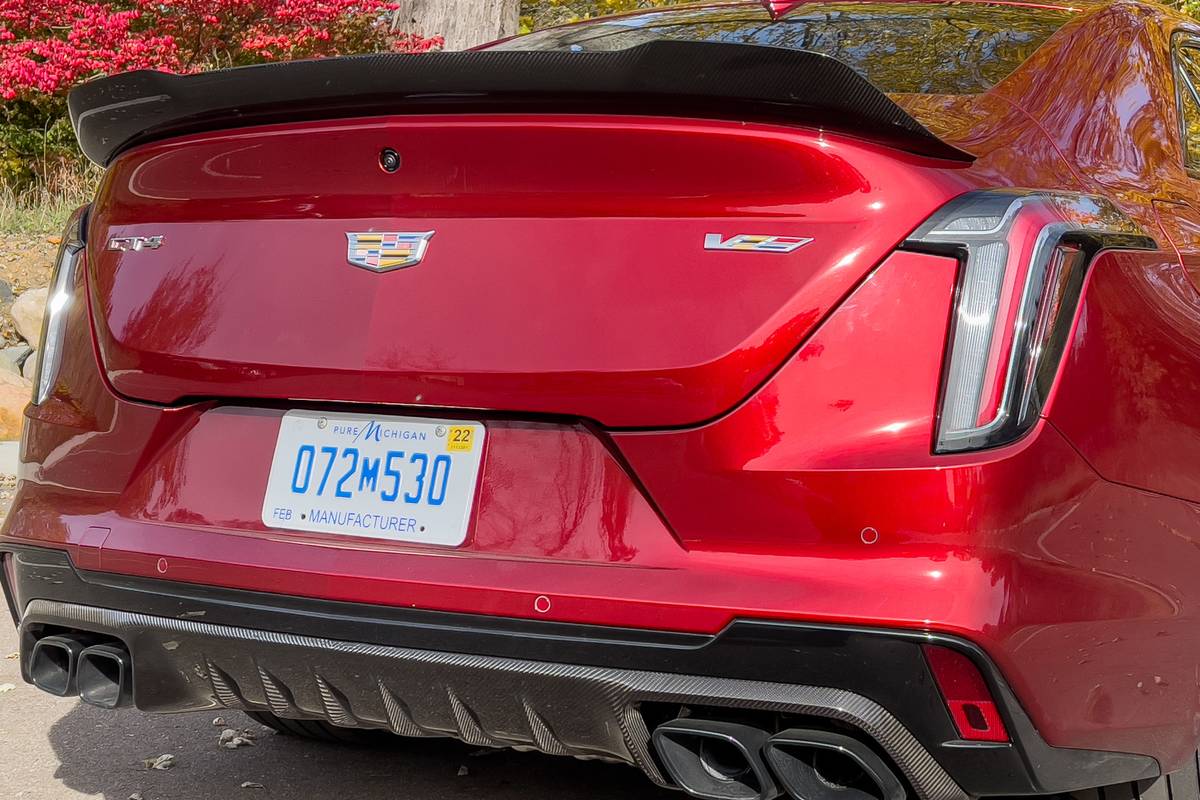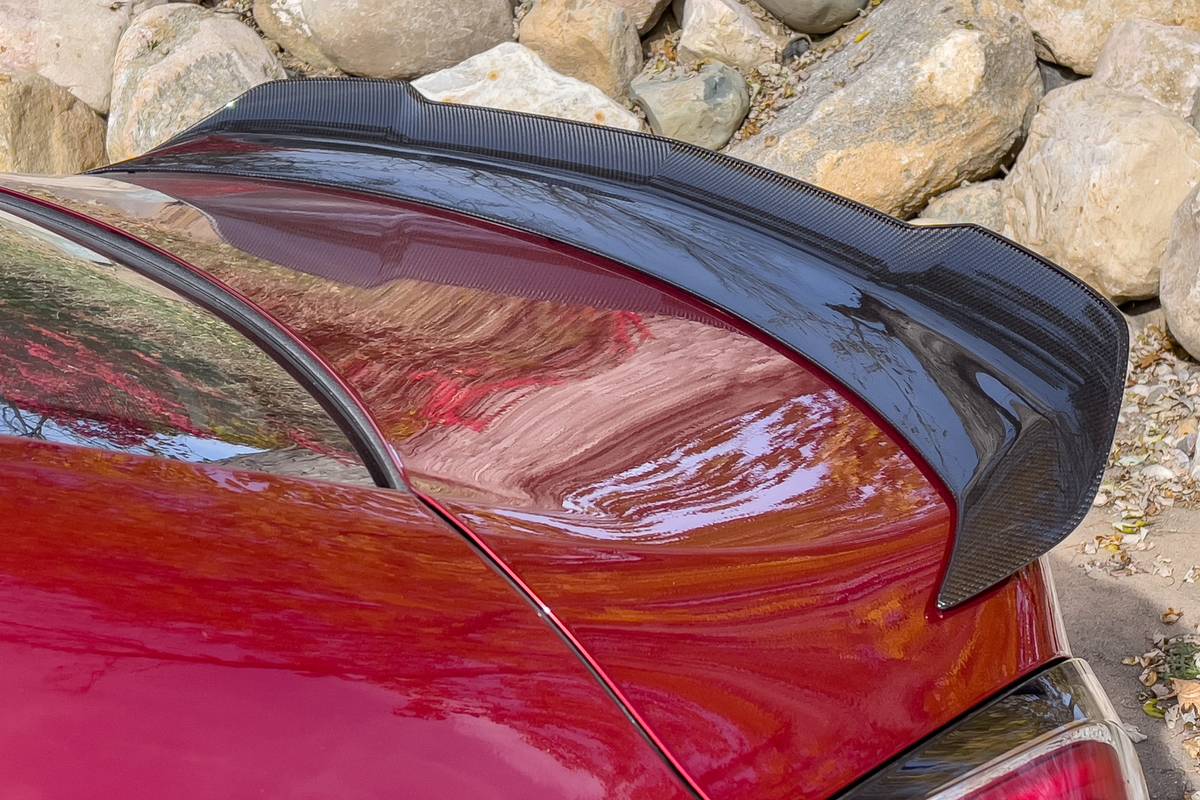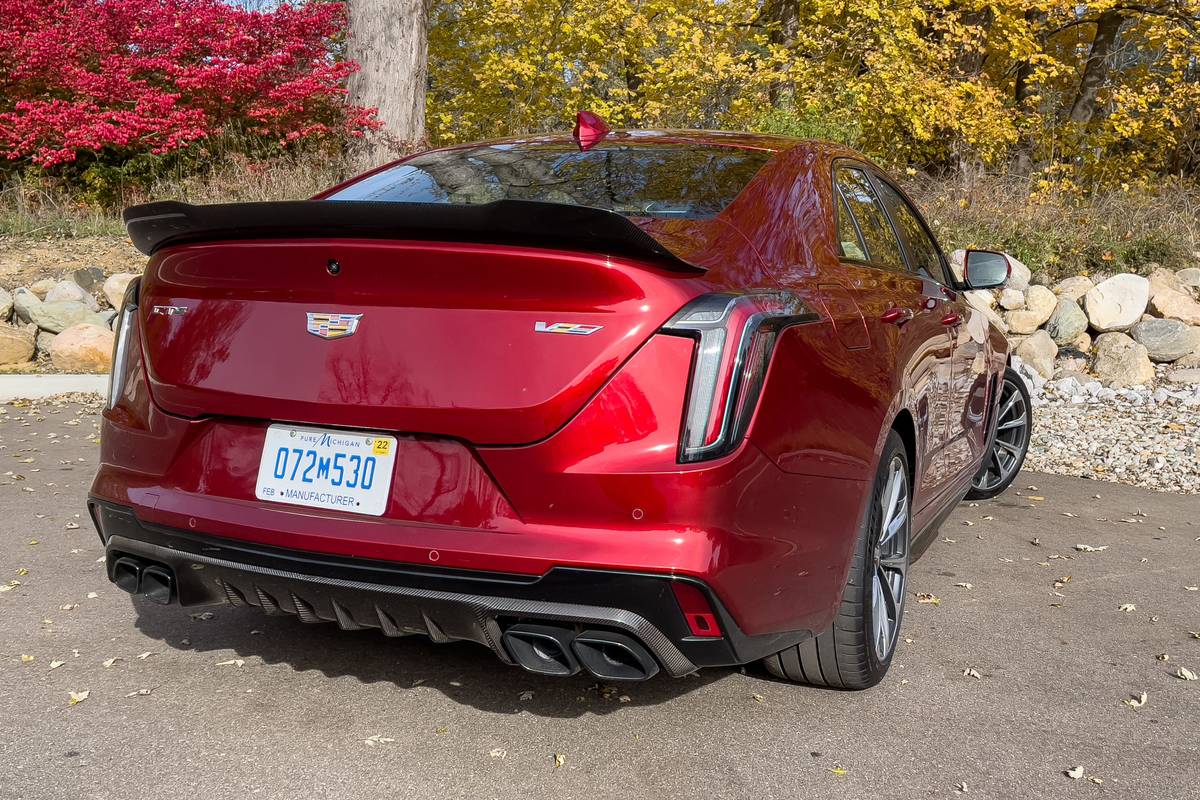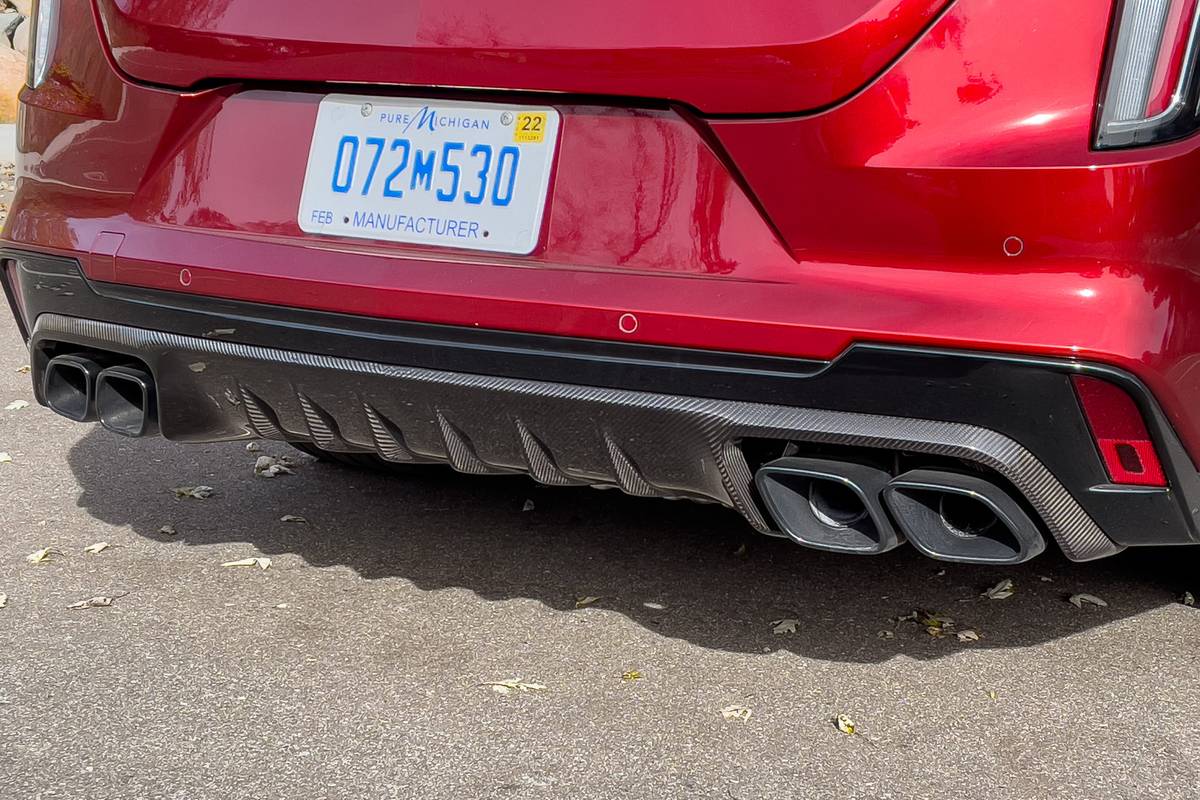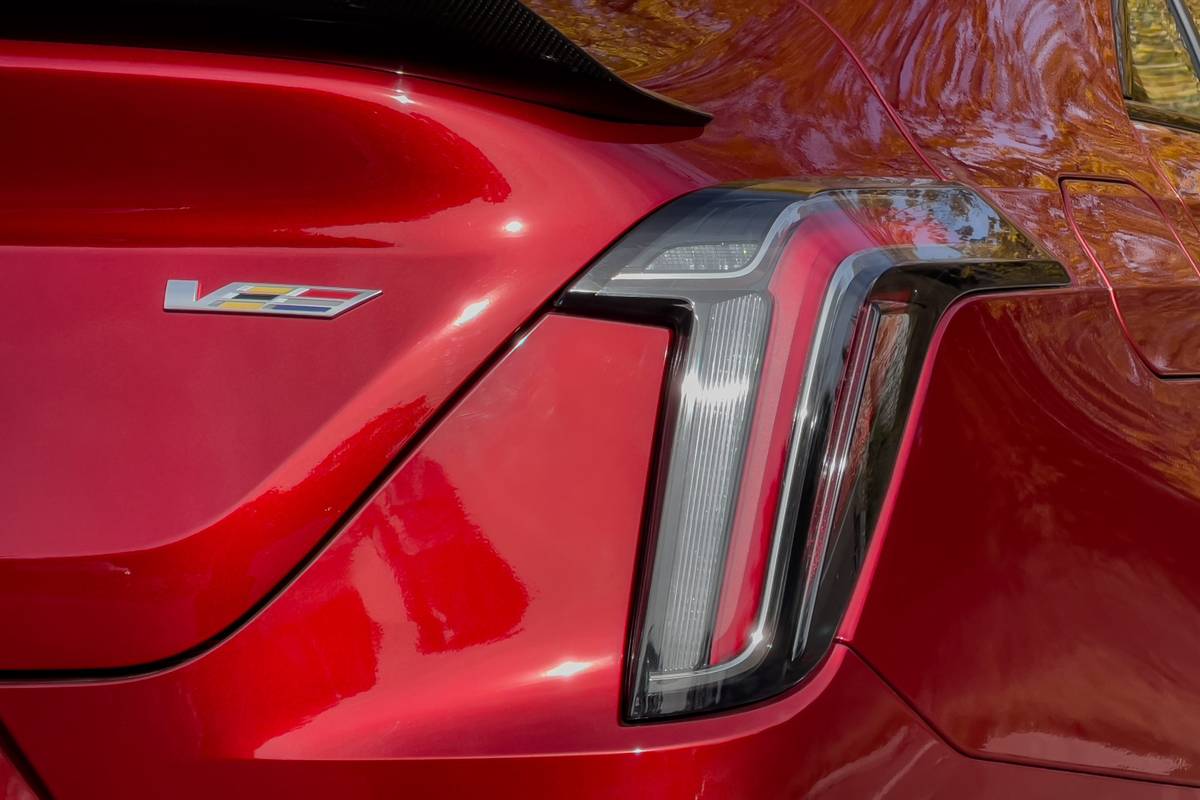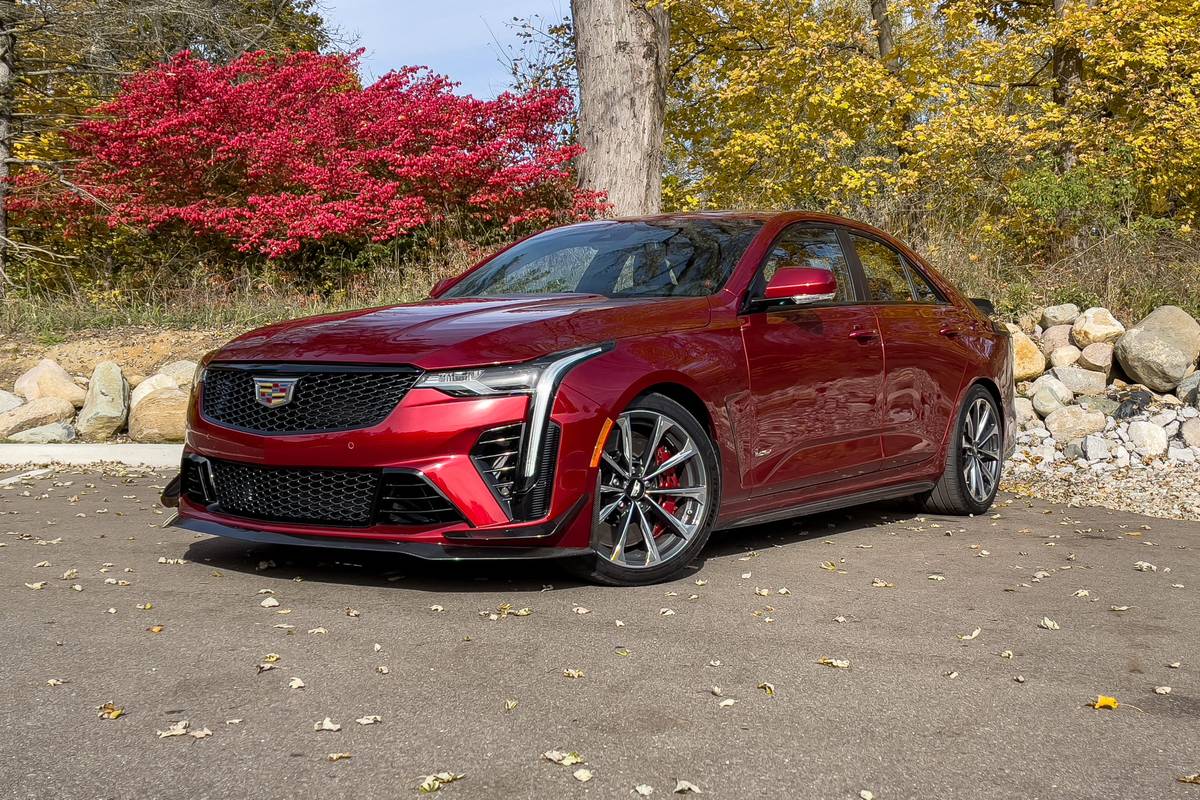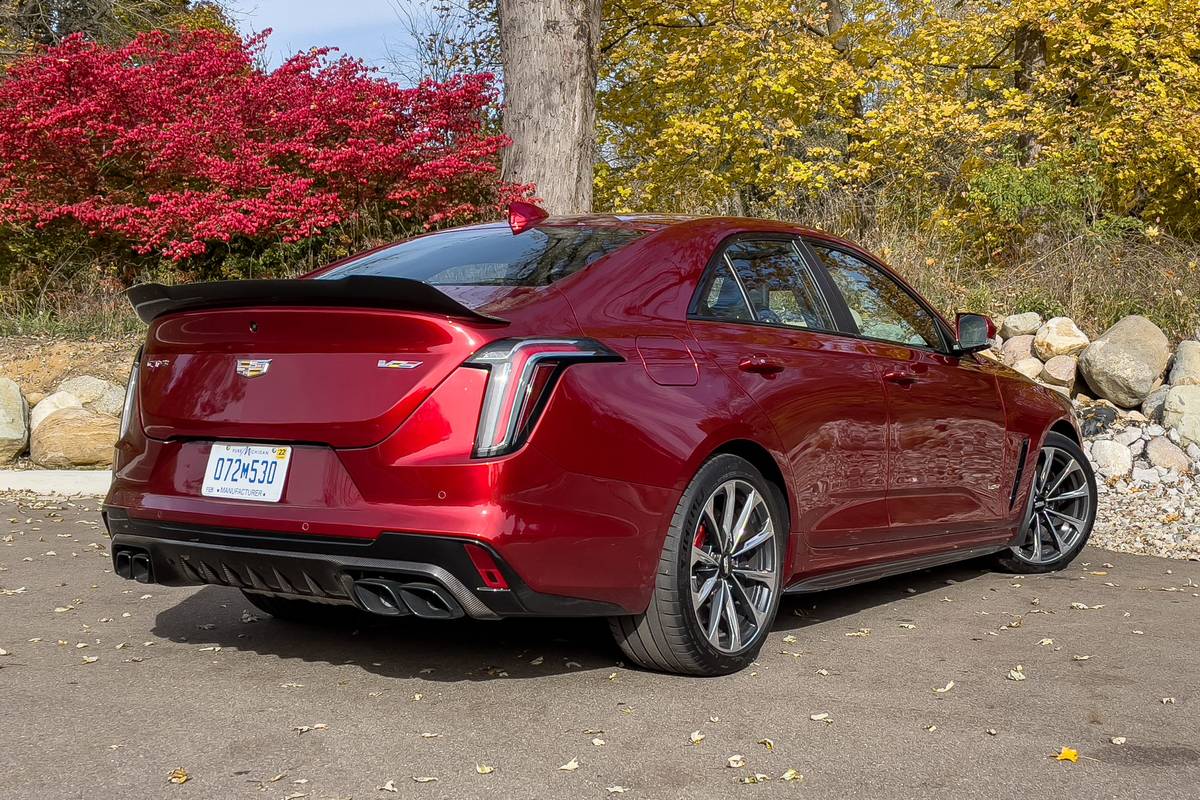 Visually, this model in particular is a standout thanks to its Carbon Fiber Aero Package. Yep, spoilers, wings, airdams, ducts and vents everywhere, and they're functional, making the CT4-V Blackwing produce the most downforce of any V-series vehicle ever produced. There are two Carbon Fiber Packages available, and this car has both of them. The first package includes front "dive planes," underwing strakes, an "extra-aero" front splitter, front-wheel deflectors and a more aggressive trunk spoiler. Package No. 2 adds rocker extensions and a rear valance (under bumper) diffuser. On a black car, they'd likely blend in better, but on my Infrared sample, they become extremely prominent. Why is all this aero help necessary? Well, Cadillac says that the CT4-V Blackwing can hit 189 mph, and at that speed, grip is all-important. 
Power, Poise and Balance
The CT4-V Blackwing seen here is not powered by a V-8, however, but by a heavily massaged twin-turbocharged version of Cadillac's 3.6-liter V-6 engine. The only thing you'll miss about not having a V-8 is the rumble, because the V-6's monstrous 472 horsepower and 445 pounds-feet of torque provide exceptional thrust when called upon. It's good for a 0-60 mph time of less than four seconds, according to Cadillac, and a few stabs of the go-pedal left me with confidence in their claim. This is, however, one of the very few remaining vehicles you can get in the high-performance sedan category with a manual transmission — sadly, my test car came with the optional 10-speed automatic transmission, but this is by no means a penalty. The automatic is beautifully tuned to the engine, providing exceptionally snappy shifts and doing a commendable job of keeping the engine in its broad powerband. Yes, rowing your own gears can be a lot of fun, and it's a skill that continues to evaporate among driving enthusiasts, but with an automatic this good, you'll only miss the challenge of it, not the results. 
Taken as a whole, this is possibly one of the best sports sedans ever made. From its balanced chassis that allows you to rotate the car either with throttle or steering input (or both), to its hefty Brembo brakes that provide consistent, firm bite and progressive stopping power, to the sonorous and always-eager V-6 engine, the CT4-V Blackwing is massively entertaining. Like a number of other high-end luxury sports sedan products, some of this is due to the systems tuning and some of it is due to electronics — you can keep the car in its normal operating modes and drive it around like it's nothing extraordinary, just an average, everyday small luxury sedan. Or you can push the "V" button on the steering wheel, turn all the electronically adjustable systems, like steering feel, Magnetic Ride Control electronic shock absorbers, throttle response and transmission response, up to their most aggressive settings and instantly find yourself in a track-ready, Touring Car-class racing machine. It's a lot of fun to quietly rumble through the slow, 30-mph sections of my favorite local twisties at the posted speed limits then punch that V button as soon as I exit the town back into the rural countryside at much higher speeds. I didn't have any track time with the CT4-V Blackwing, but honestly, this would almost be more fun just on some high mountain roads or a deep canyon two-lane than on a track, due to the very tight interior's limitation on helmet-accommodating headroom.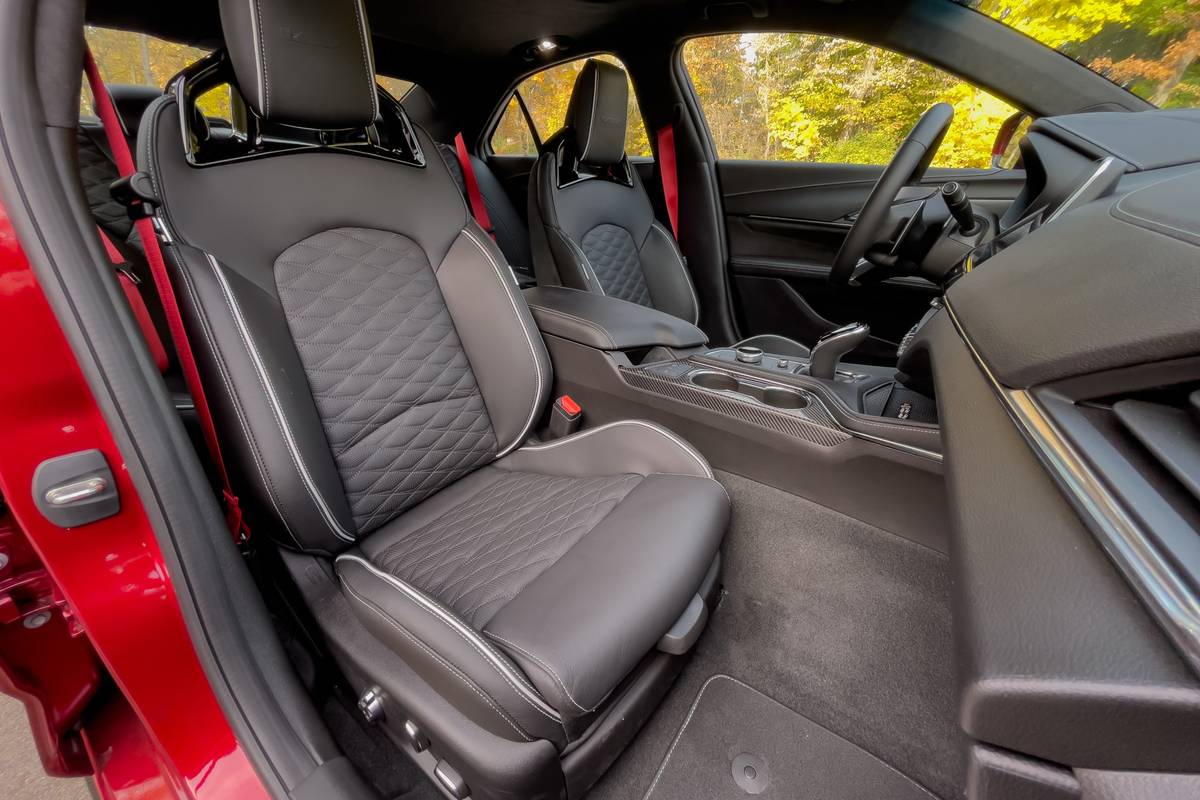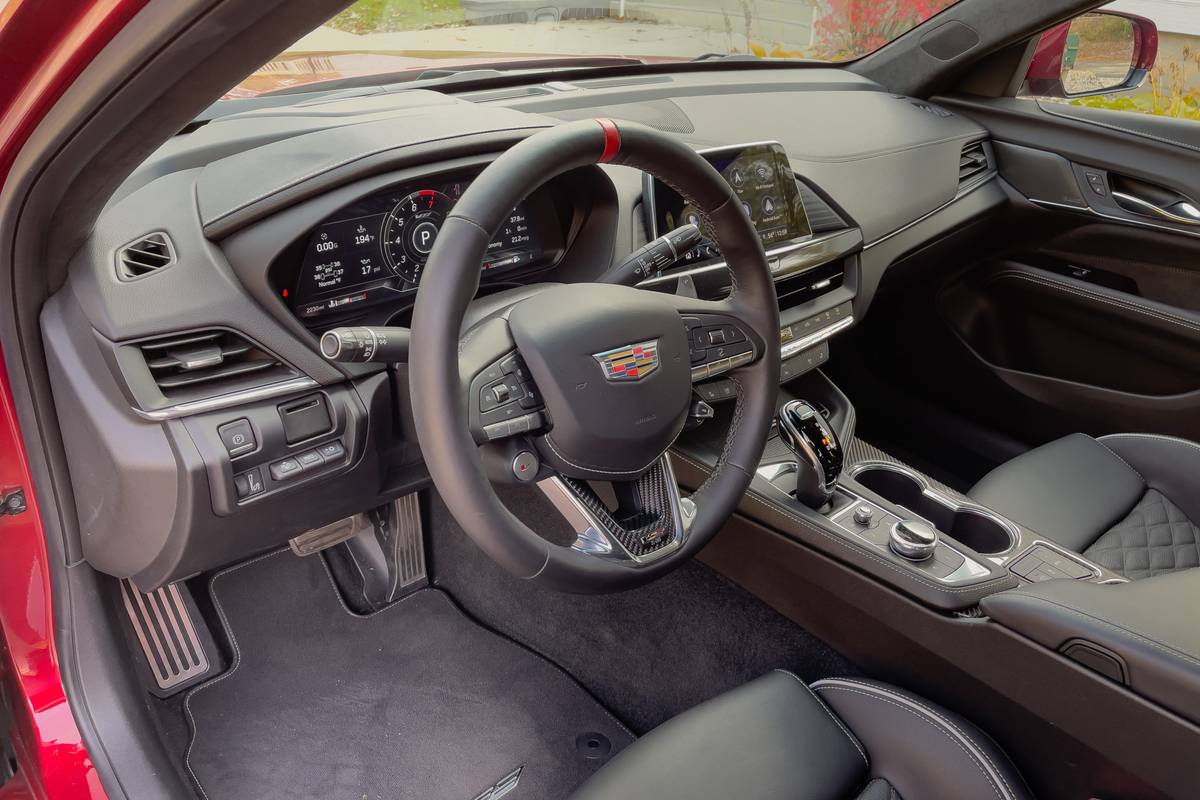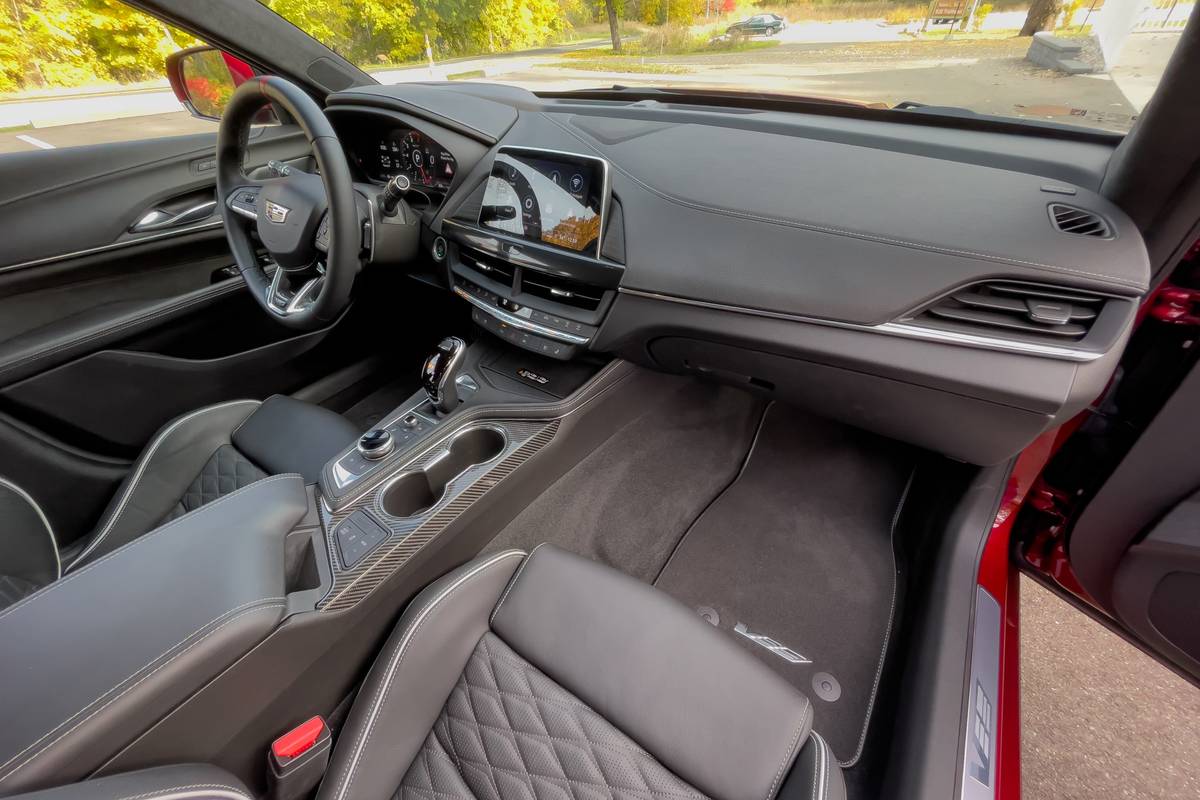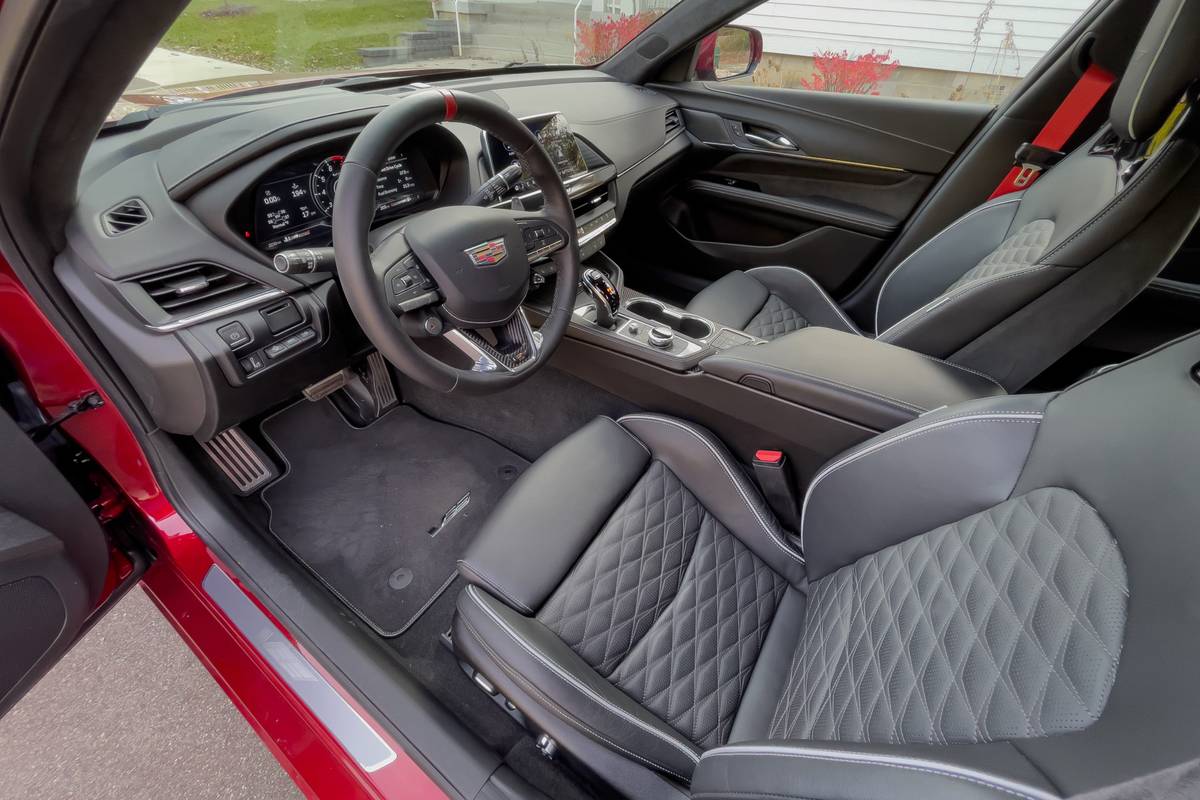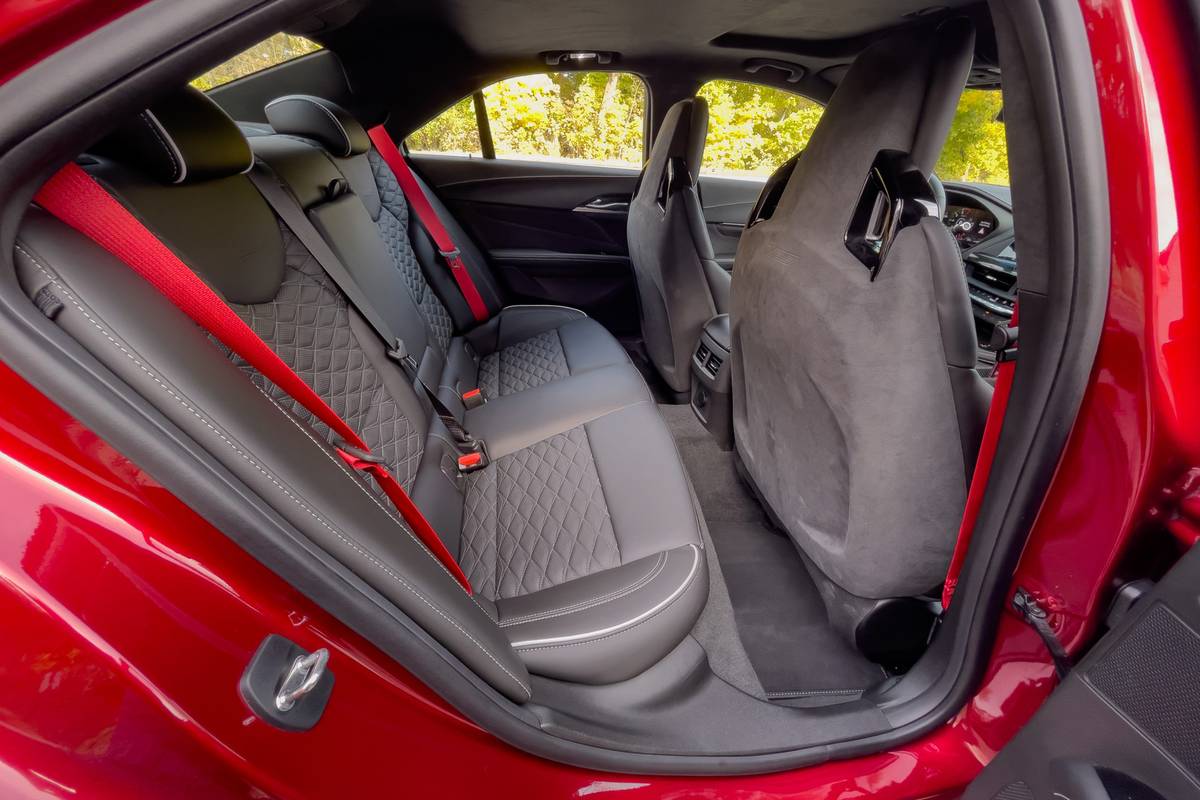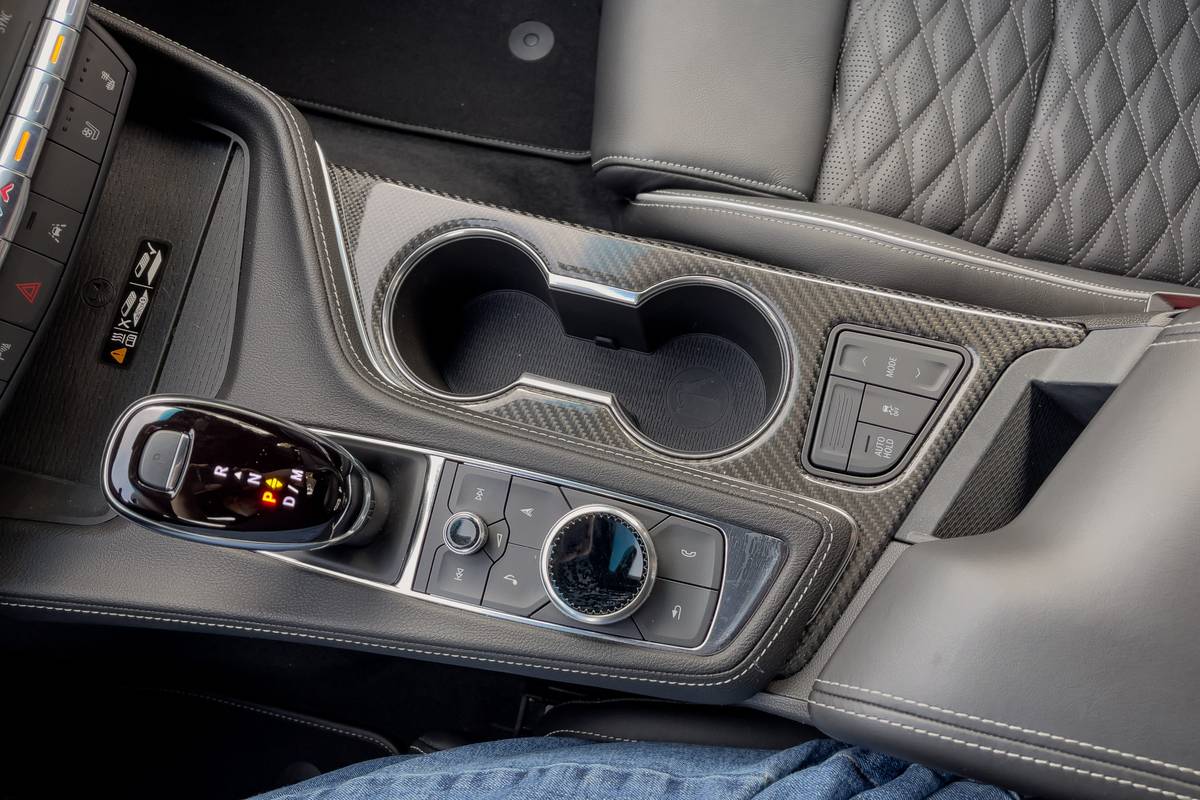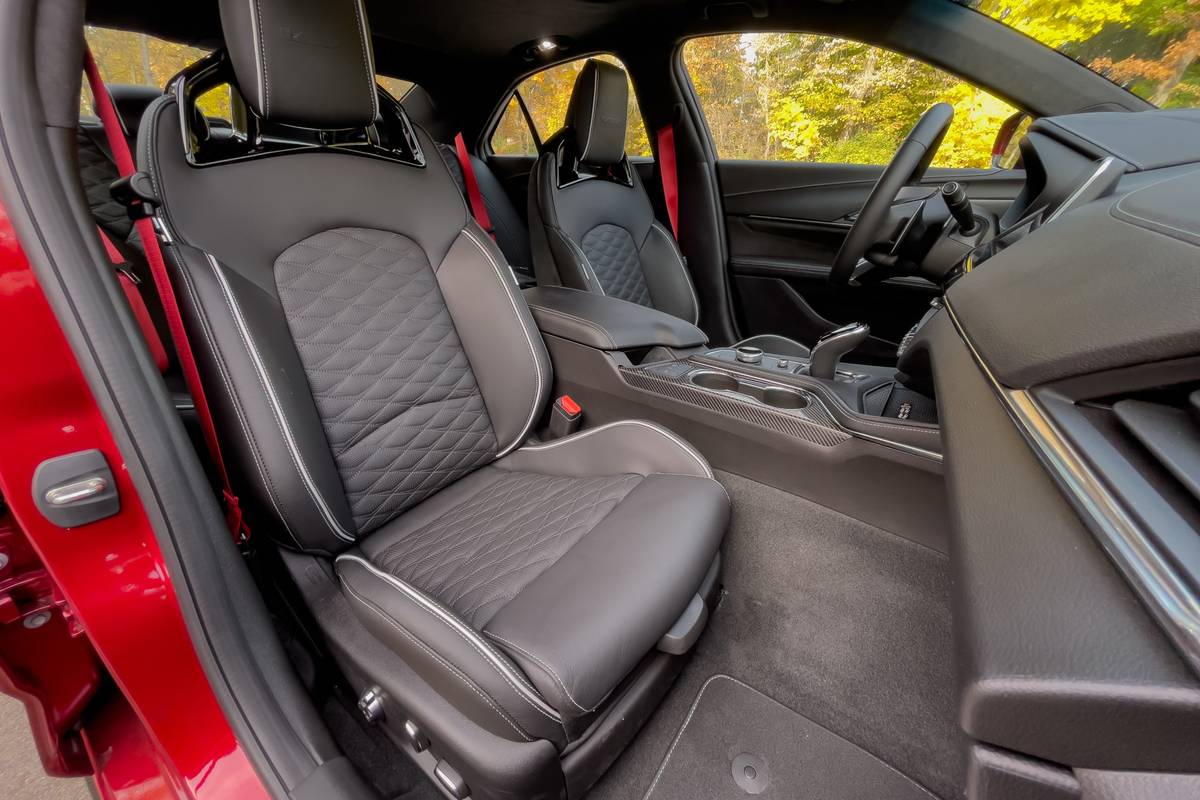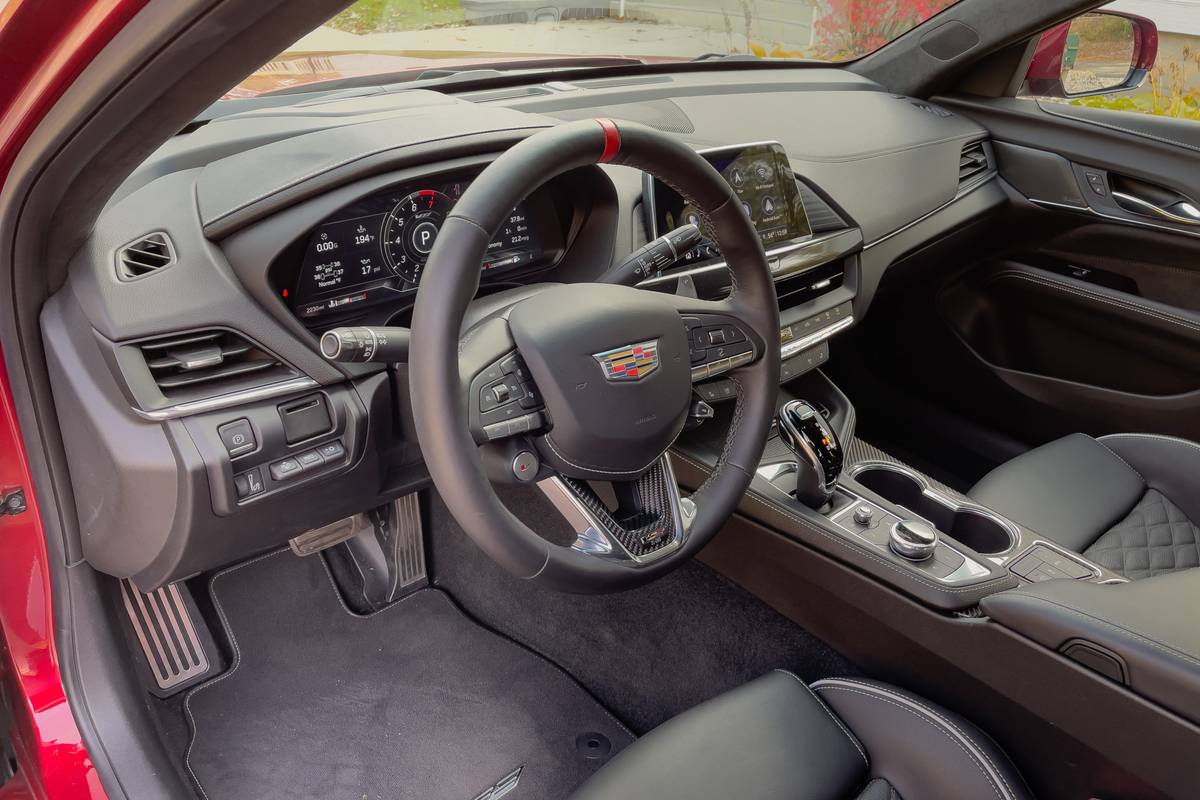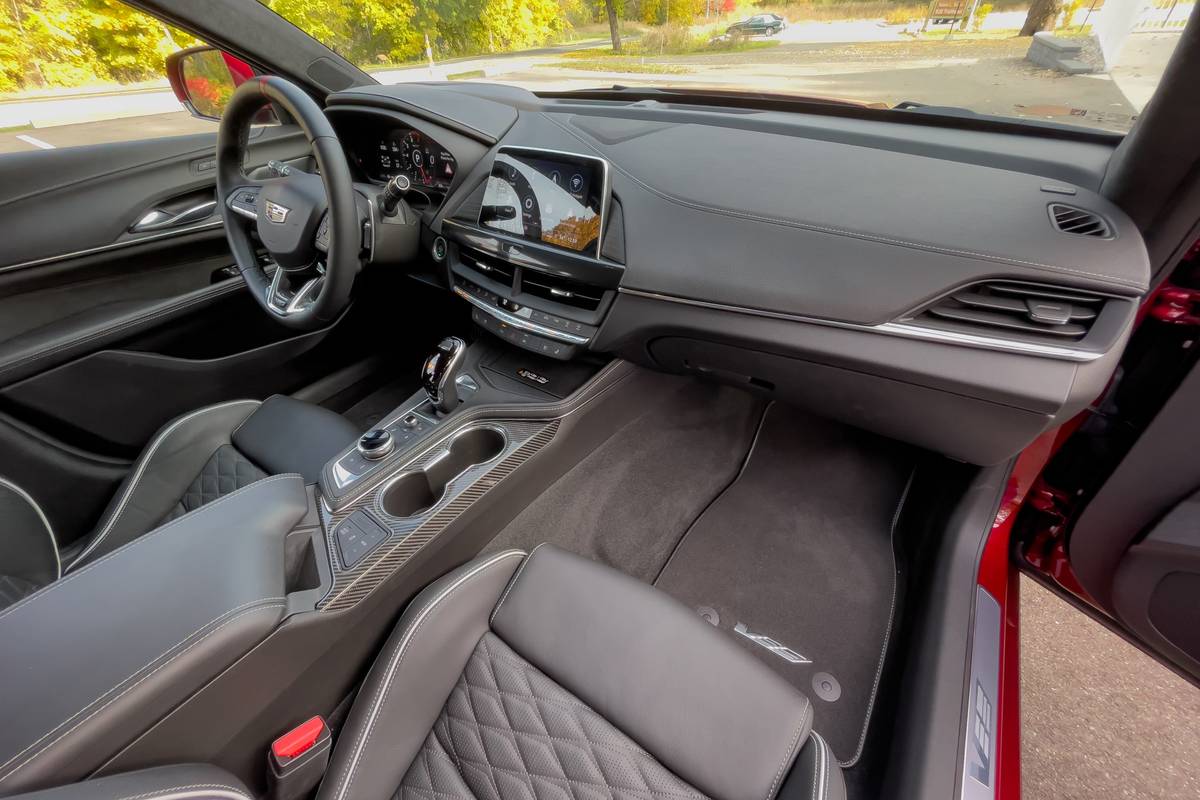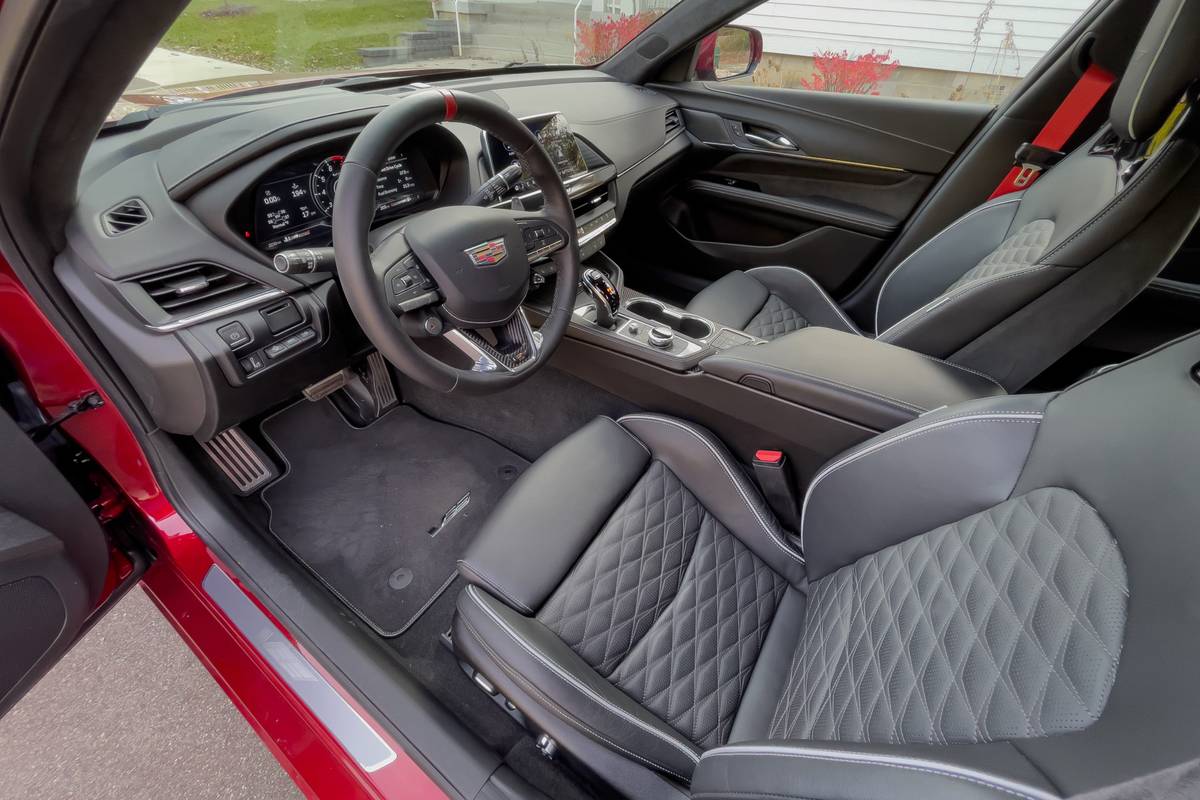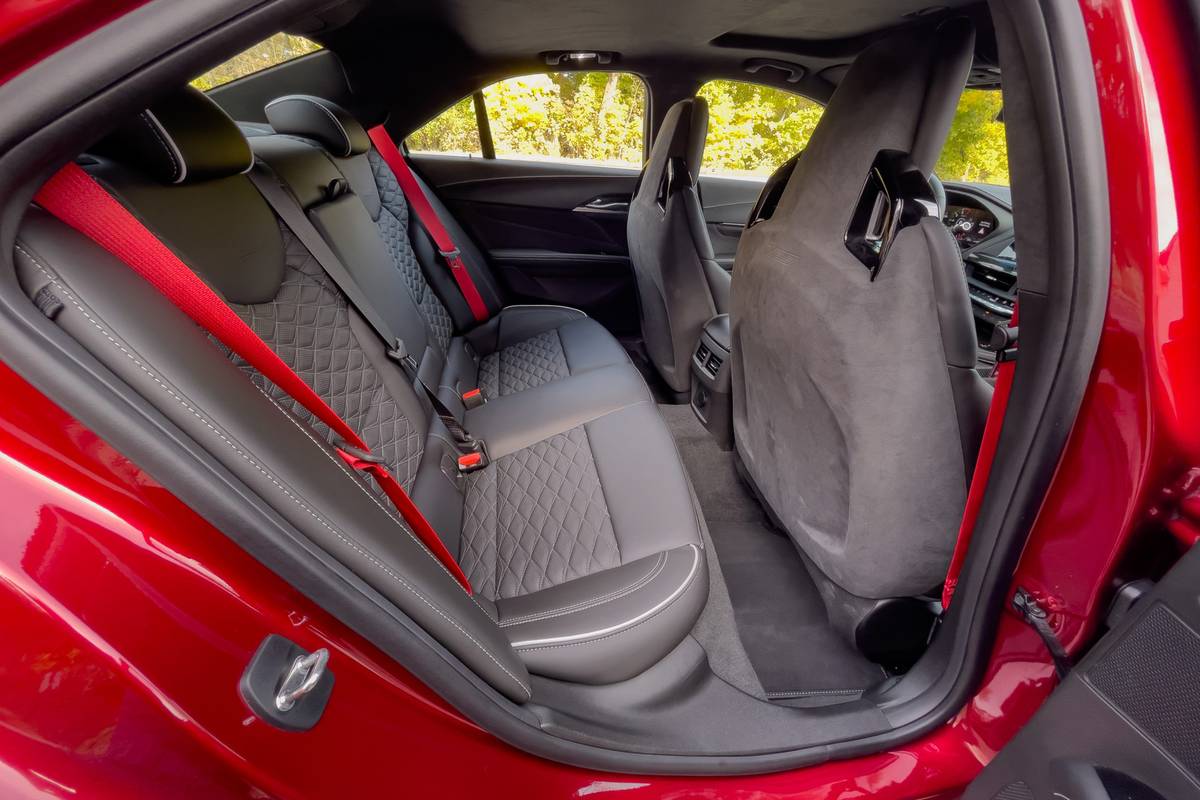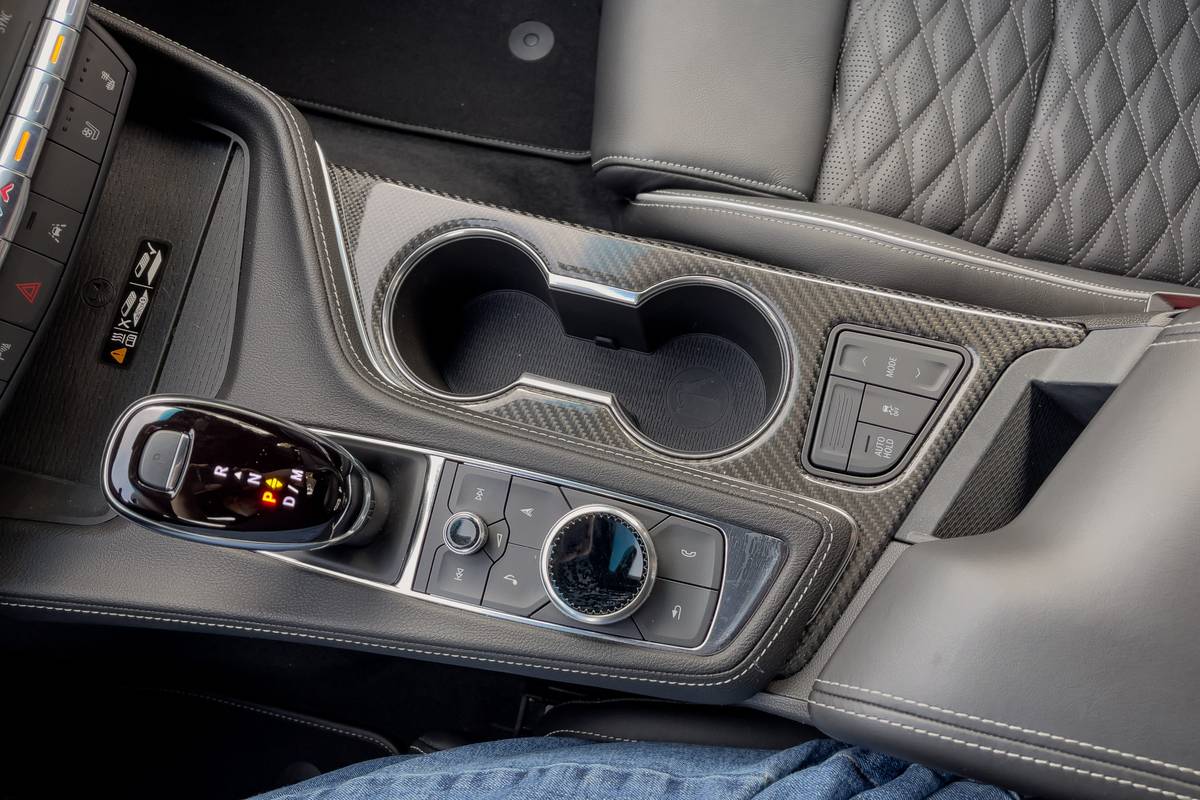 Tight Interior, But Appropriately Sporty
Interiors used to be the weak point of a number of Cadillac models, as European brands continued to slather their interiors with high-quality switchgear, Alcantara surfaces, real metal and wood. But these days, I have to say, the nod goes to Cadillac for the simple fact that the company has eschewed the touch panels that are increasingly becoming common in German and British brands. There are actual buttons inside that feel of a quality not found on other GM offerings, finally giving Cadillac some differentiation from lesser GM brands. The touchscreen that is present is clear, large and mounted high on the center console for easy use, and it responds quickly enough. More eye-popping is the digital gauge cluster, one of the most reconfigurable and information-dense displays I've ever seen in a Cadillac. It presents all kinds of vehicle info, lap timing and performance meters, and is reconfigurable, tied to either the driving mode you're in or to your own personal information preferences. 
Changes have been made to the interior as well, but they're subtle yet performance-oriented. There are three possible packages for the interior, and my test car's dark jet black cabin featured some beautifully quilted-leather sport seats with white-accented piping. My preference would be for something a bit more splashy and less somber, but it works well with the deep red exterior paint. Your other two choices are tan and gray, nothing terribly exciting. 
Yes, the interior of the CT4 is tight up front — it's a subcompact after all, but it does have adequate width and headroom for front occupants. Backseaters are not going to be comfortable — there's very little legroom, and it's best left for children. I've said before that the CT4 itself feels like it should really be a coupe, with longer front doors instead of the small ones it comes with, but even fewer people buy coupes than subcompact sports sedans, so I get why that body style was dropped from the lineup when the ATS became the CT4. Suffice it to say that the CT4's tidy interior and exterior dimensions are best for singles or young couples — start adding kids and its shortcomings appear.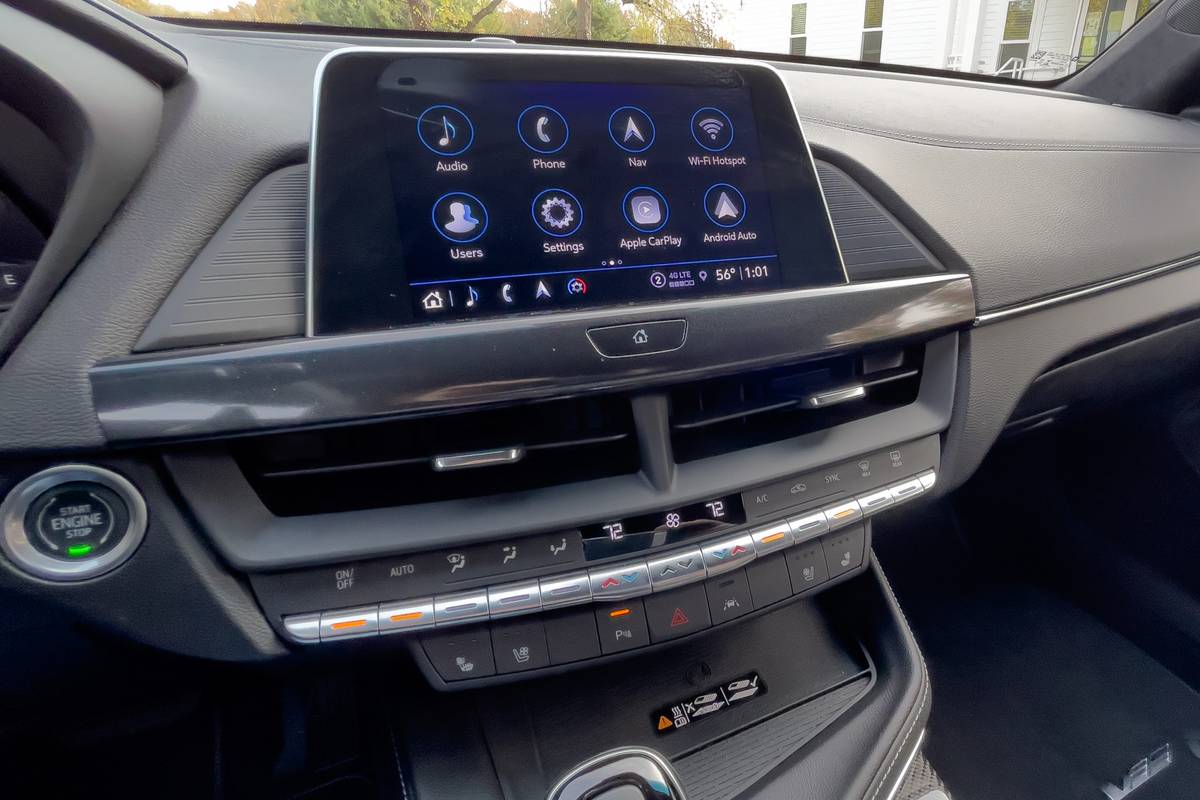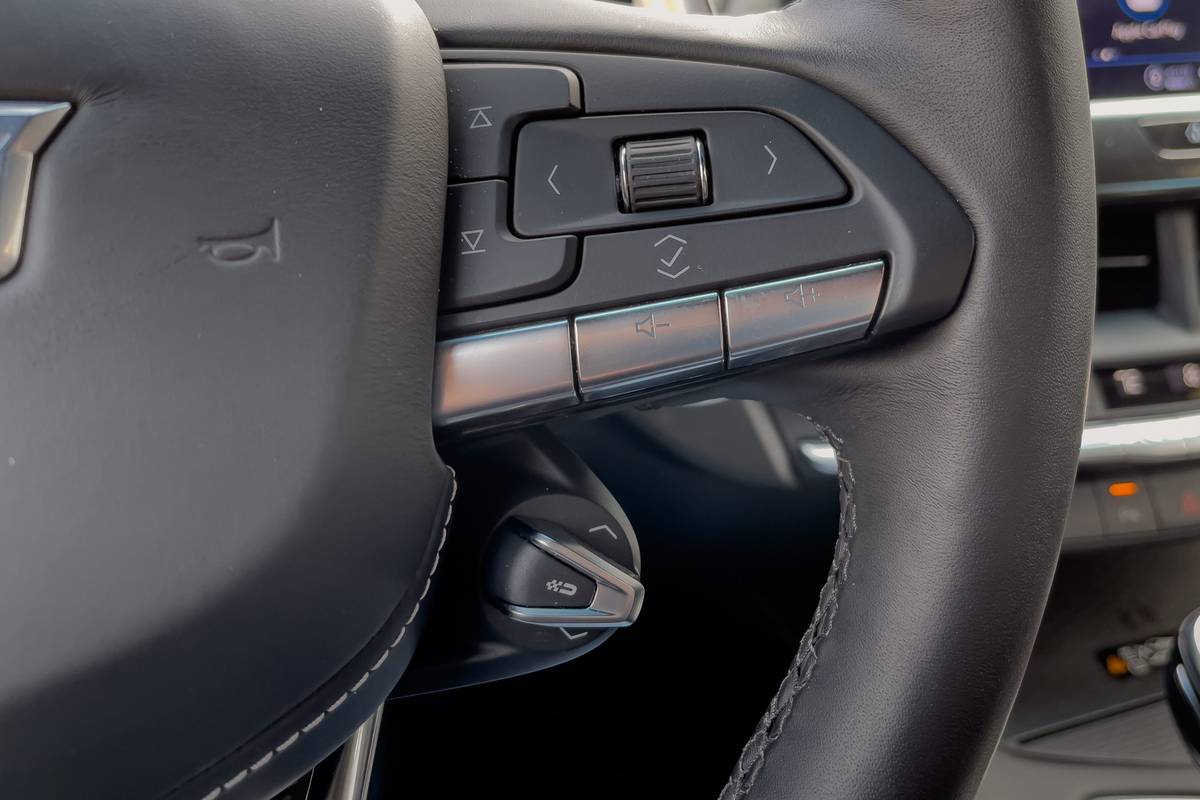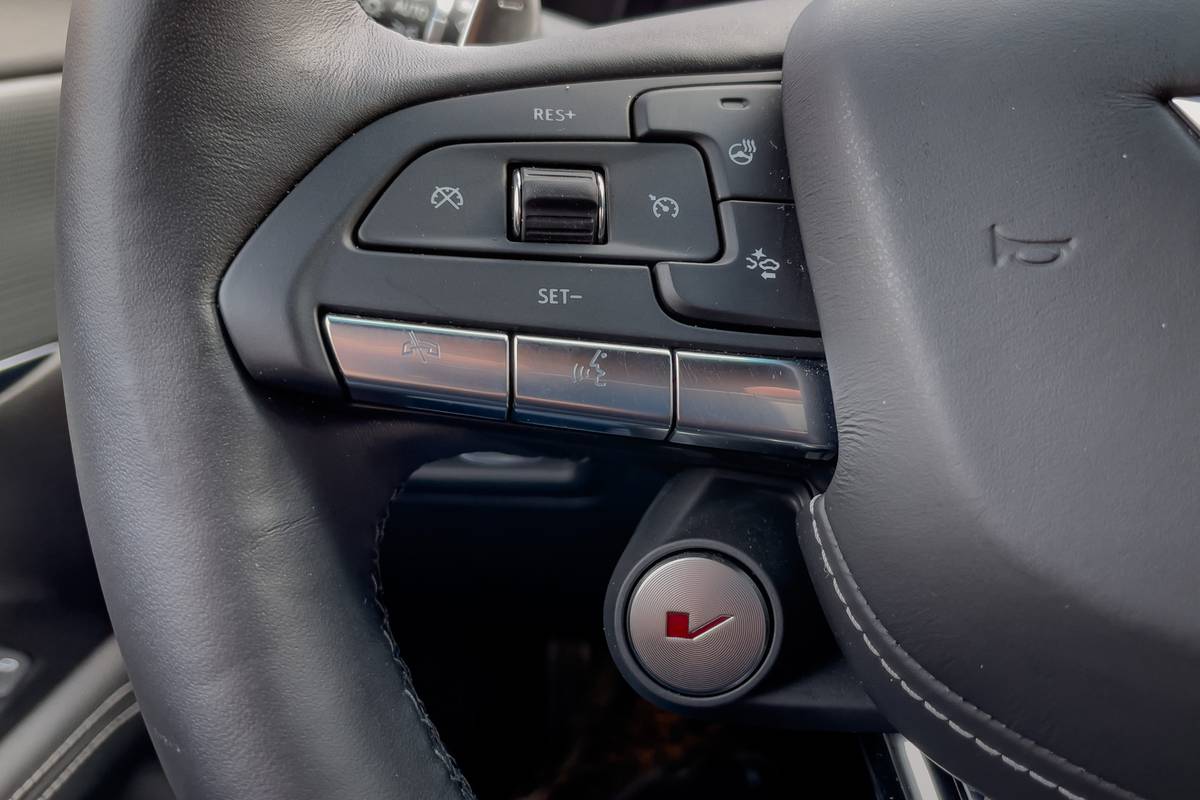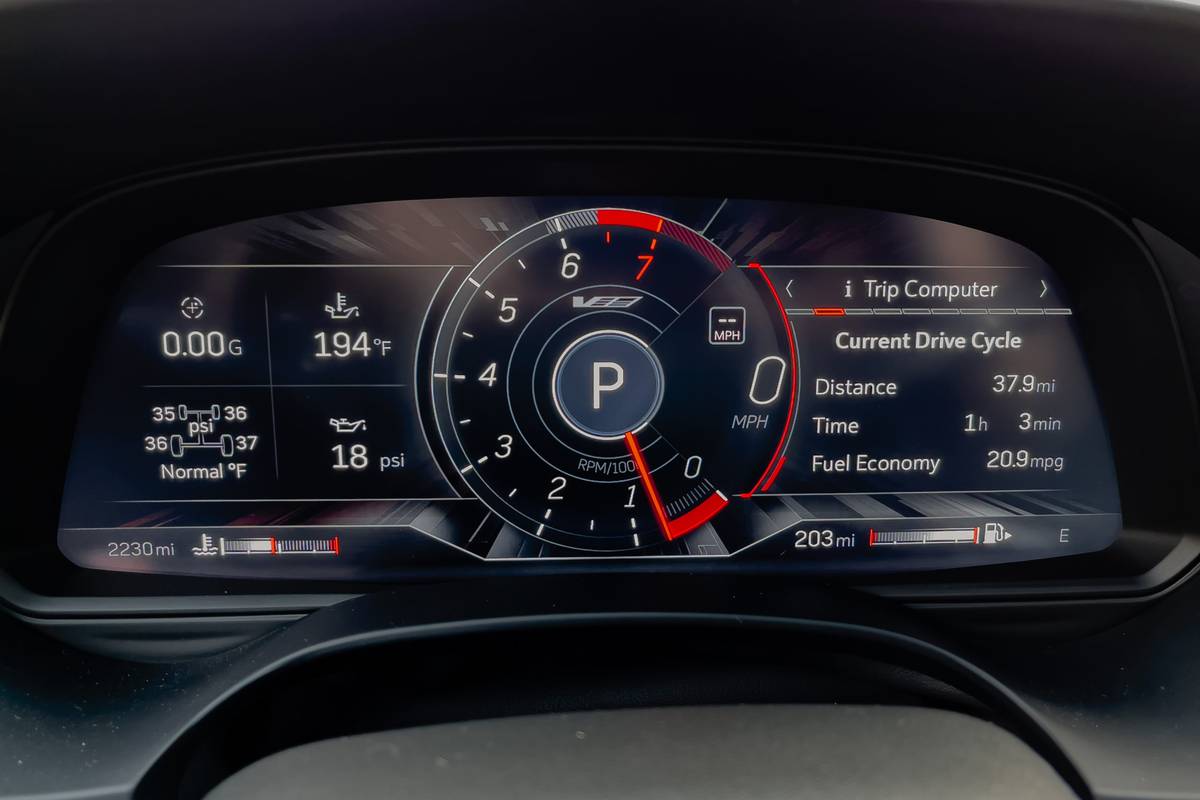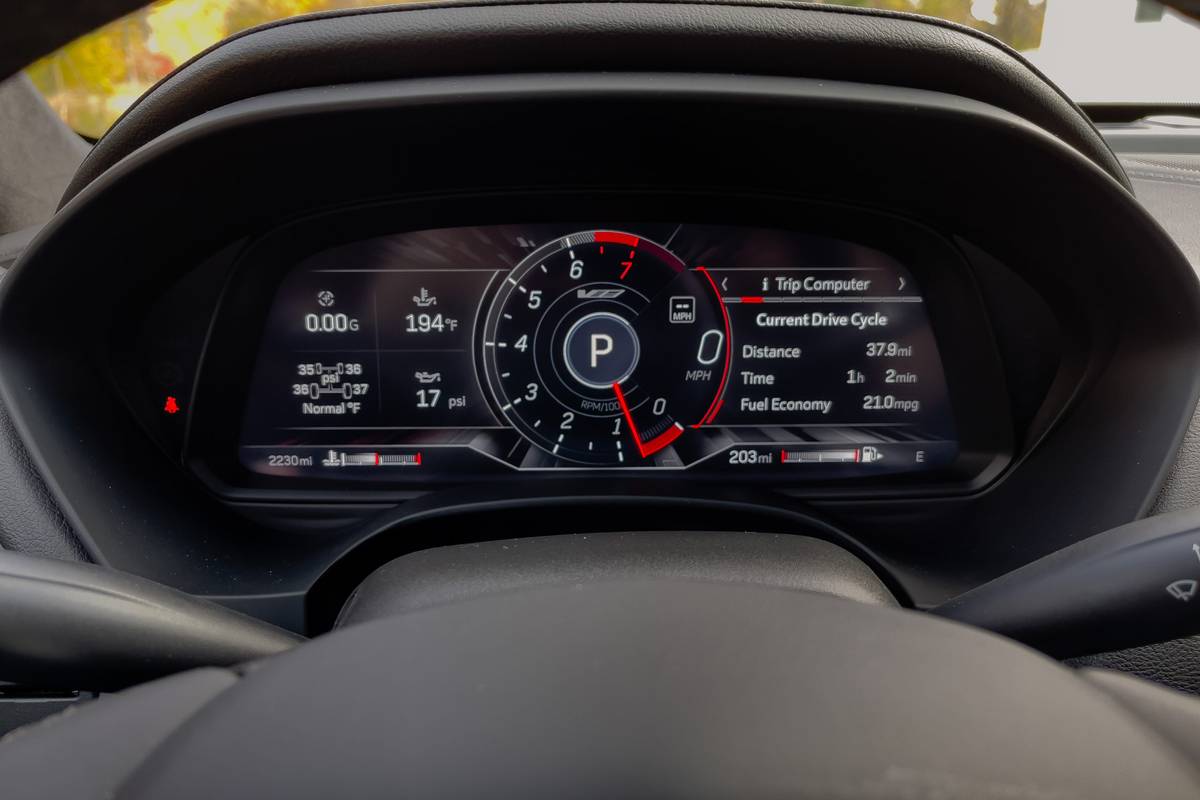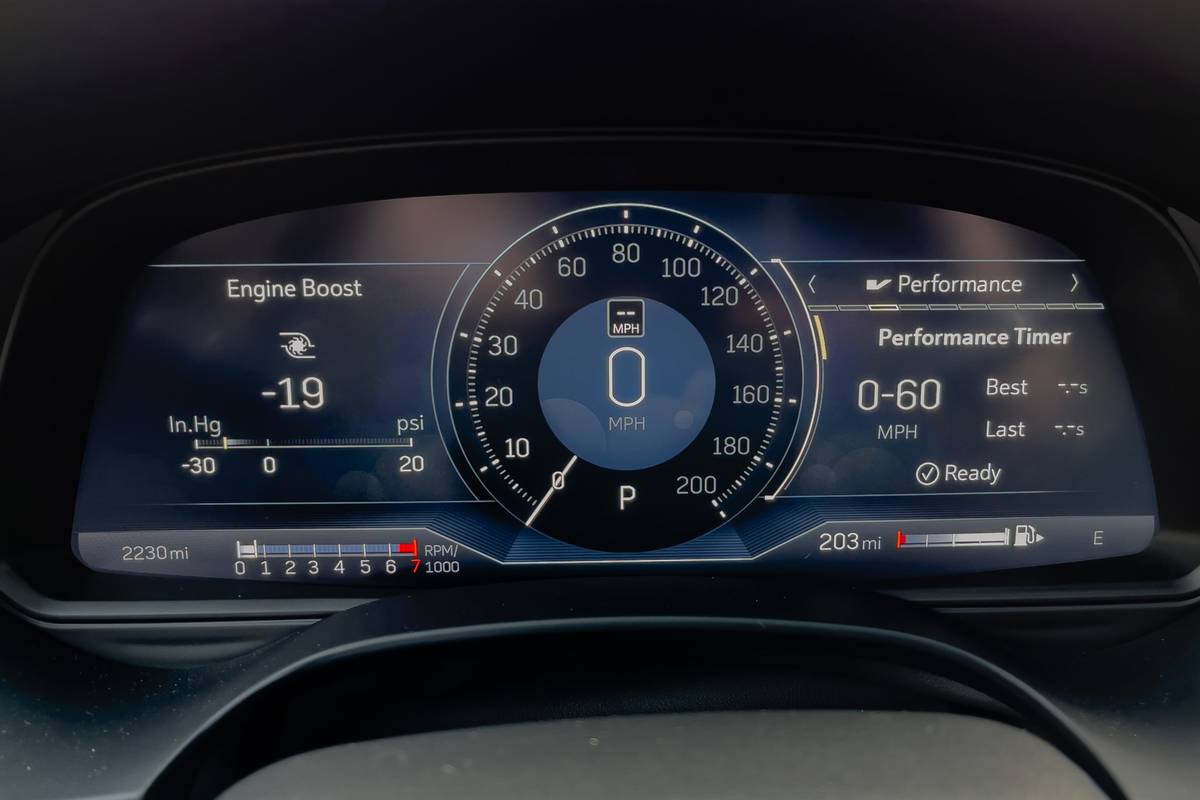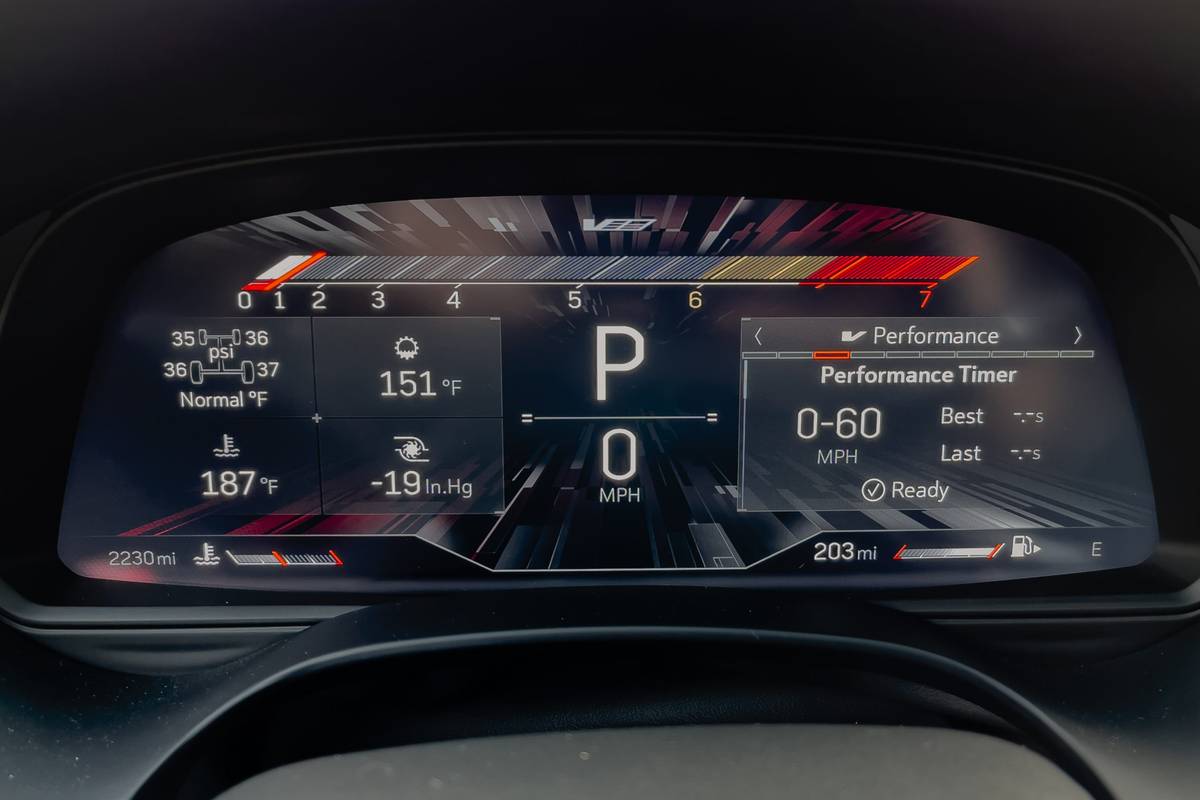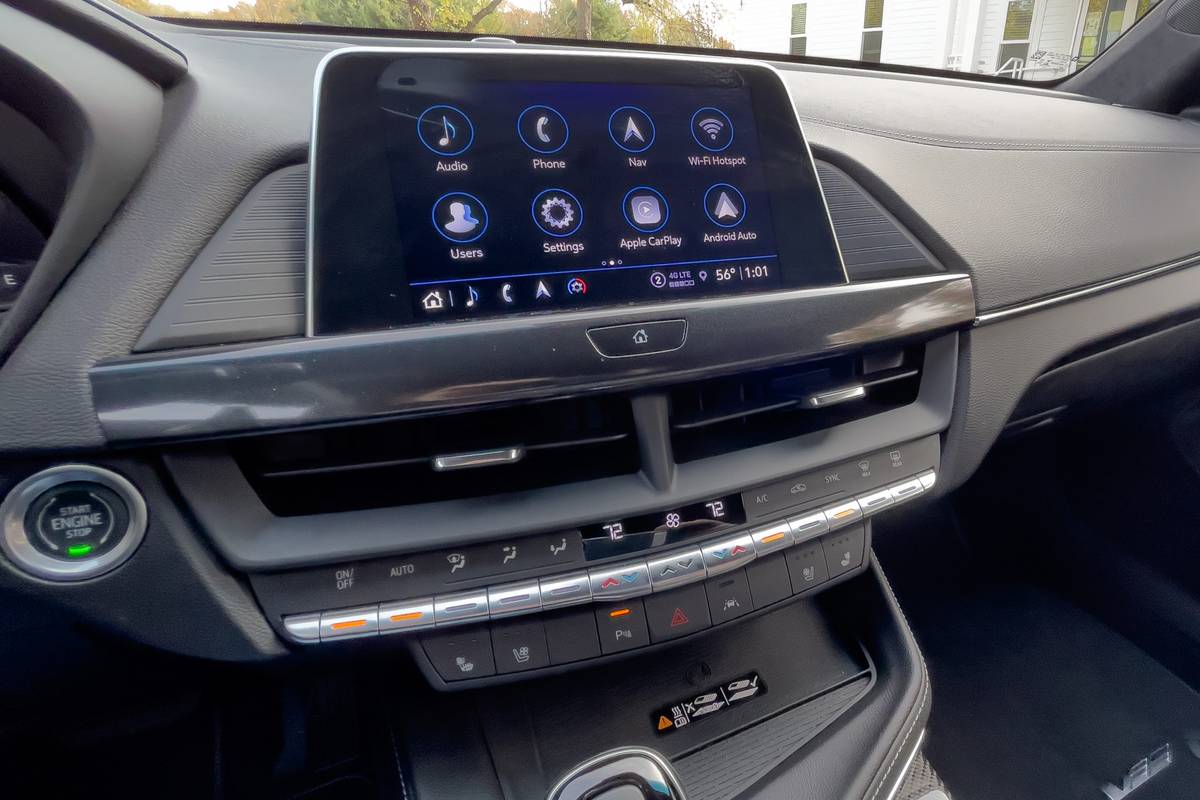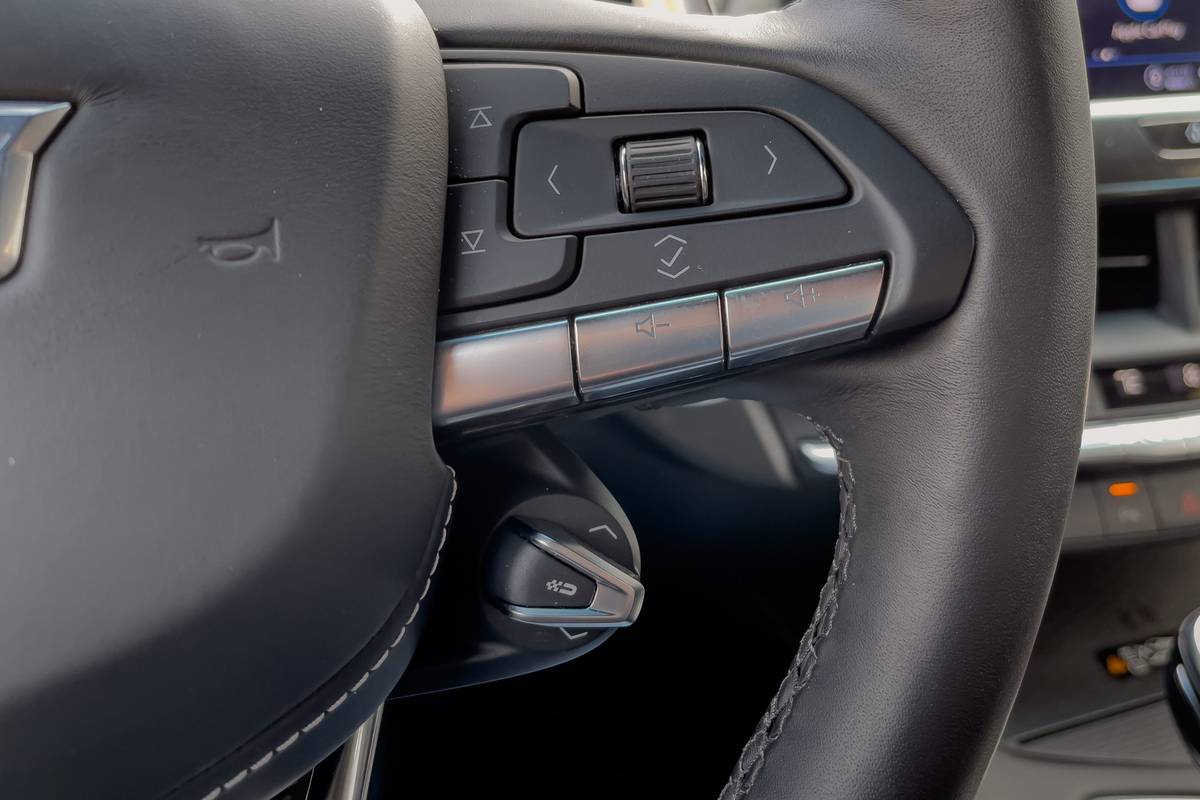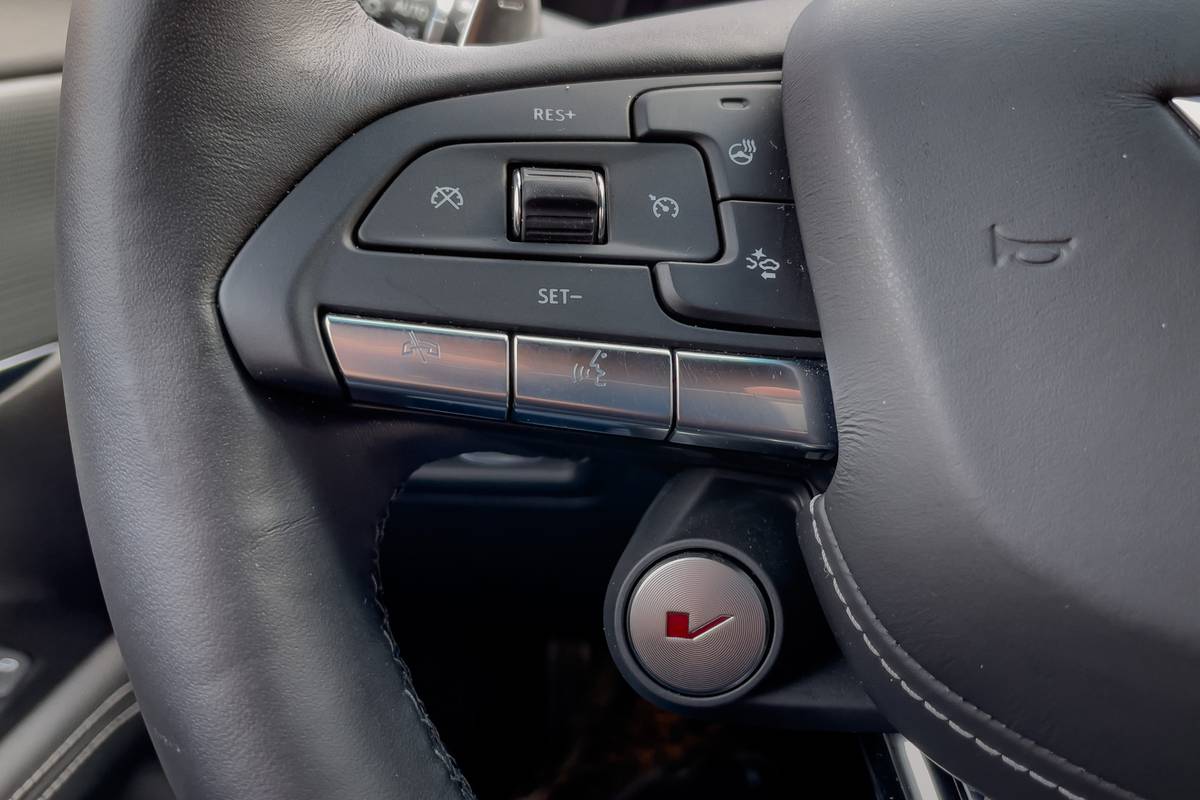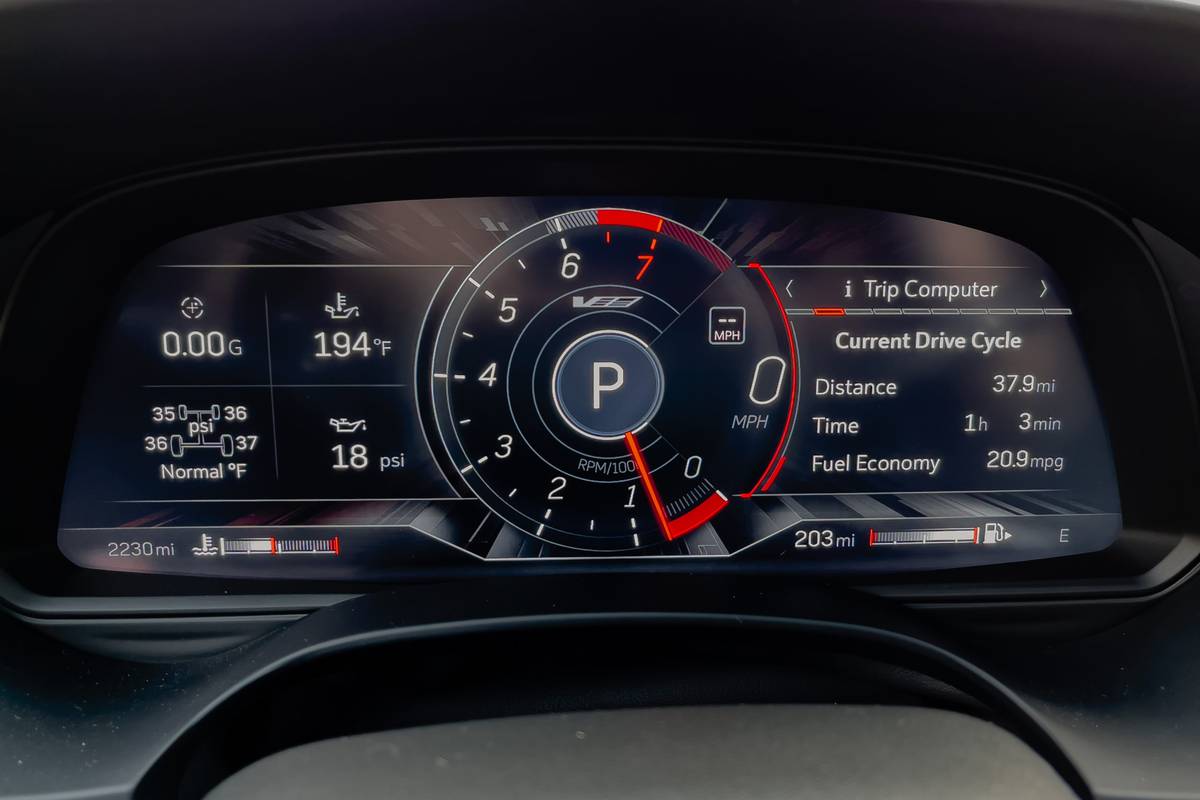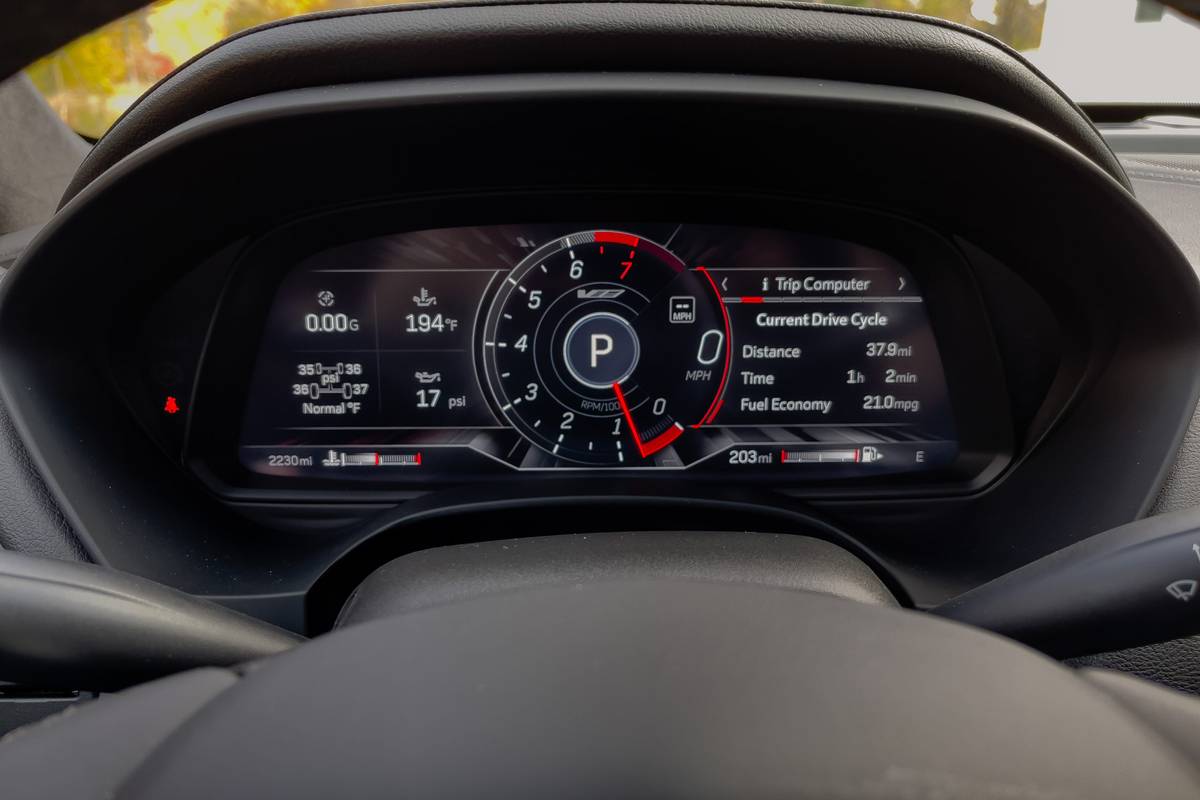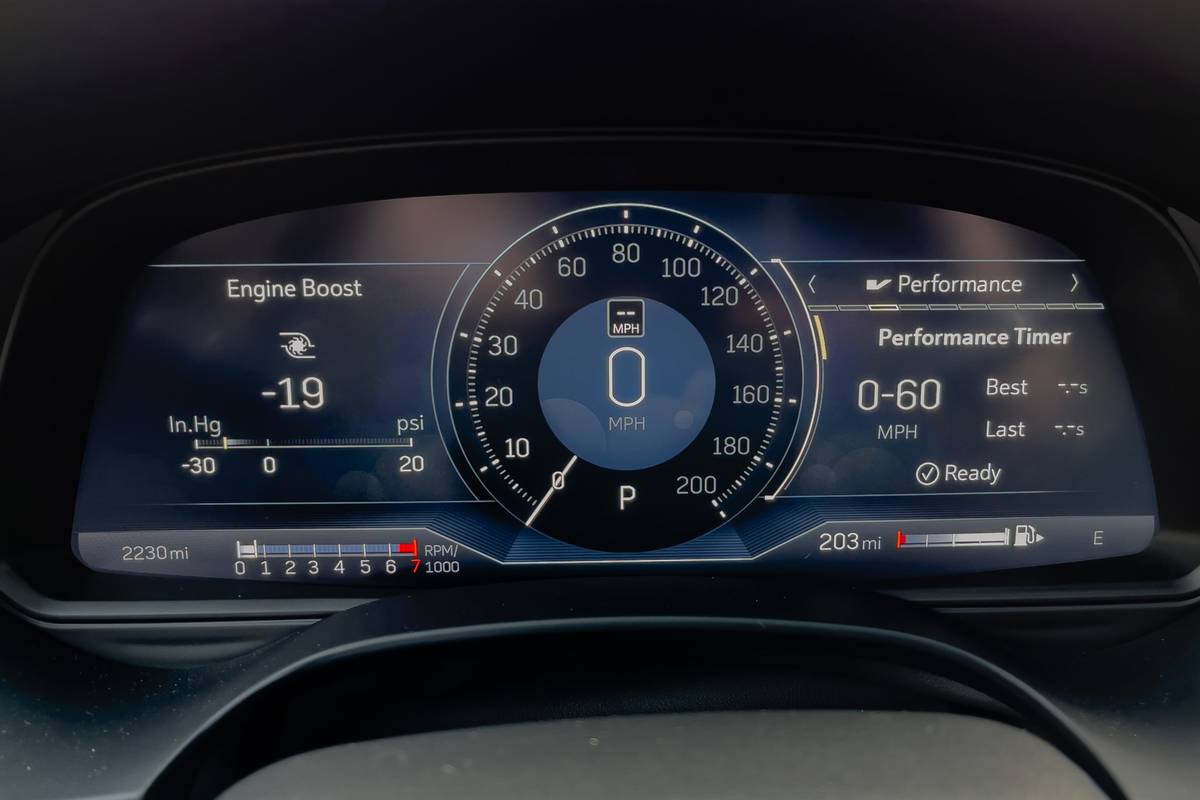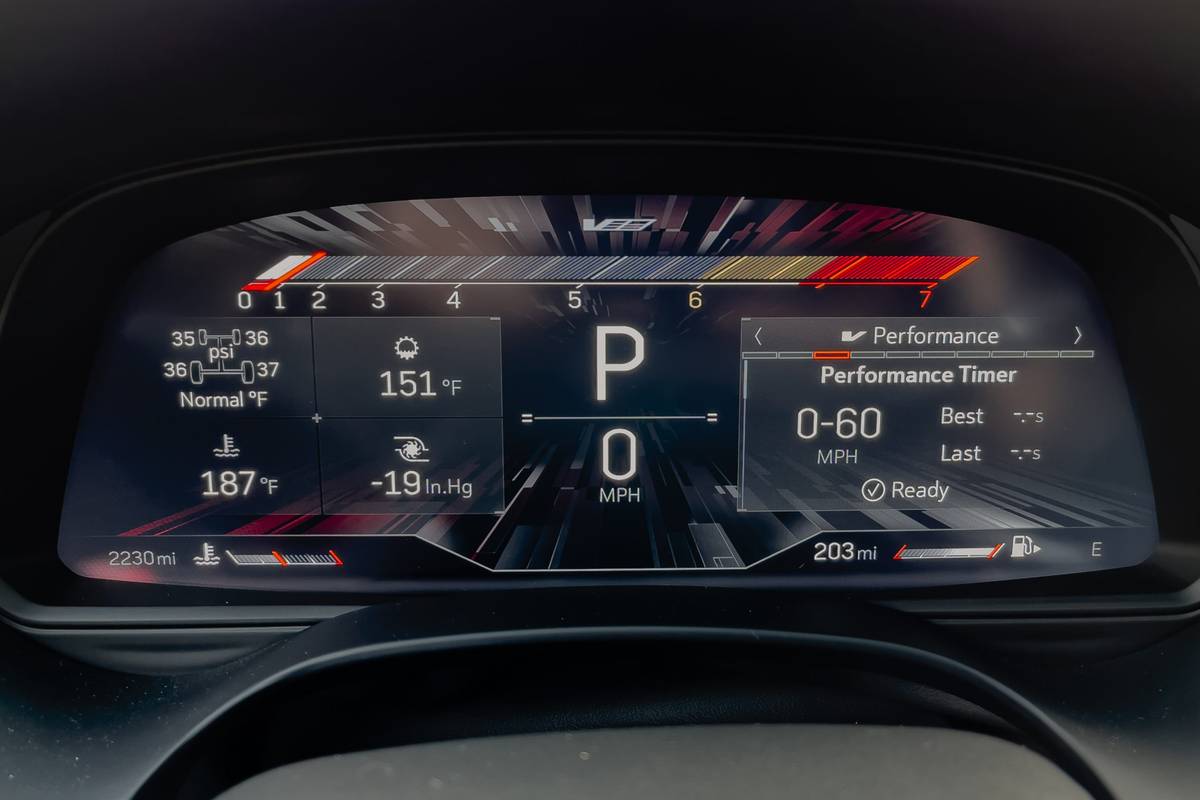 Get One While You Can
A lot of the early production of the CT4-V Blackwing is already sold out, and we're not sure how many Cadillac plans on making before pulling the plug. But if you can put your order in now, definitely do, as there will likely never be quite another vehicle like this, at least from GM, which has announced a mass electrification effort across all of its brands. The starting price for a CT4-V Blackwing is just $10 shy of $60,000 (including destination). Add some of the options that my test car had, like $7,000 worth of Carbon Fiber Packages, $4,900 for the high-end leather interior, $2,275 for the optional automatic transmission and even more for things like red brake calipers, additional electronic safety packages, a moonroof, etc., and you'll find you've added a hefty $21,270 to that base price to bring the as-tested sticker to $81,260. 
That's an eye-popping price tag for any car (especially when you consider that this is actually the junior performance sedan; there's a V-8-powered CT5-V Blackwing if you want something even more crazy), but it's fully in line with competitors like the BMW M3, Mercedes-AMG C63 and Alfa Romeo Giulia Quadrifoglio. They're all around this price, feature similar power, performance and abilities, but Cadillac's execution is right up there with the best of them. It's a no-excuses performance sedan that does things that bring a huge smile to its driver's face, doesn't do anything stupid with its interior in terms of gadgets or controls and is something that Cadillac and GM can be seriously proud of. It's just a shame that it's the last gasp of the internal combustion sports sedan from the storied brand; its days are numbered just as the company got the formula exactly right. Snap one up while you can. 
More From Cars.com:
Related Video:
Cars.com's Editorial department is your source for automotive news and reviews. In line with Cars.com's long-standing ethics policy, editors and reviewers don't accept gifts or free trips from automakers. The Editorial department is independent of Cars.com's advertising, sales and sponsored content departments.
Warranty
New car and Certified Pre-Owned programs by
Cadillac
New car program benefits
Bumper-to-bumper

48 months/50,000 miles

Corrosion

48 months/50,000 miles

Powertrain

72 months/70,000 miles

Roadside assistance

72 months/70,000 miles
Certified Pre-Owned program benefits
Maximum age/mileage

5 years/less than 60,000 miles

Basic warranty terms

New: 4 years/50,000 miles bumper-to-bumper; CPO: One year/unlimited miles bumper-to-bumper

Powertrain

6 years/100,000 miles (2012-2017 models)

Dealer certification required

Roadside assistance

Yes
View all cpo program details

Have questions about warranties or CPO programs?

All model years for the Cadillac CT4-V