Reliable? Consumer Reports Takes on Chrysler-Fiat Merger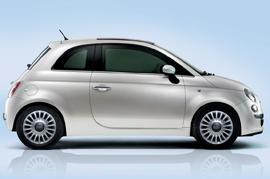 The last time Fiats were sold in the U.S., reliability wasn't exactly the company's hallmark. Consumer Reports points out on its blog that not only do Chrysler's brands rank at the bottom of its 2008 Reliability study — Jeep is 28th, Dodge 30th and Chrysler 32nd out of 34 brands — Fiat ranks poorly in equivalent studies in Europe.
Which? Car in the U.K. conducts a very similar survey to Consumer Reports', and its readers ranked Fiat No. 35 out of 38 brands. Only Renault, Land Rover and Chrysler/Dodge ranked worse.
These are just two studies, but the reliability factor has gone largely ignored during the merger talks between the two companies. Let us know what you think. Is this new marriage likely to produce more reliable vehicles?
Chrysler and Fiat reliability – Merger of equals? (Consumer Reports)