Top Highways Not to Drive on Empty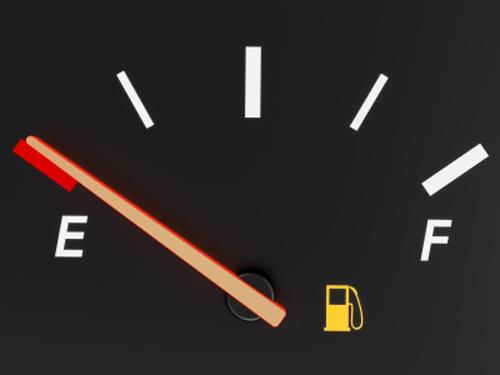 Ever drive your car on or near empty, hoping the next highway exit has a gas station with cheaper prices, or maybe one that accepts your rewards card? Or it's next to your preferred fast-food joint? We have a list of 16 places where postponing a fill-up can result in devastating consequences.
According to TomTom, the portable GPS navigation company, there are some highway exits in the U.S. where the gaps between exits are nearly 50 miles long. So unless you're in a Toyota Prius, you could easily run out of gas if the little pump icon is flashing.
The list is dominated by places in Florida, and the writers at USA Today find that odd; you'd think large desert regions or mountainous regions in the Western U.S. would populate most of these spots. [Editor's Note: Having grown up in Florida, senior editor David Thomas wants to point out the state is a very, very long peninsula. The Turnpike also has "oasis" areas between exits. And Nos. 12 and 14 below cut right through the Everglades.]
Florida takes five spots on the list, while Pennsylvania takes three. For the full list, continue reading below:
(Note: Asterisk indicates exit gap exists in both directions.)
1. Florida 91 (Fla. Turnpike), Exit 193 to Exit 242: 48.9 miles. *
2. Florida 91, Exit 193 to Exit 152: 40.5 miles. *
3. I-80 in Utah, Exit 4 to Exit 41: 37.4 miles. *
4. I-70 East in Pennsylvania, Exit 110 to Exit 146: 35.5 miles.
5. I-75 in Florida, Exit 80 to Exit 49: 30.6 miles. *
6. I-335 in Kansas, Exit 147 to Exit 177: 30.3 miles. *
7. I-90 in Massachusetts, Exit 3 to Exit 2: 29.9 miles. *
8. I-44 West in Oklahoma, Exit 283 to Exit 255: 28.4 miles.
9. I-40 in California, Exit 78 to Exit 50: 28.4 miles. *
10. I-44 East in Oklahoma, Exit 53 to Exit 80: 27.6 miles.
11. I-70 West in Pennsylvania, Exit 146 to Brotherton Rd. Exit: 27.3 miles.
12. I-75 North in Florida, Exit 23 to Exit 49: 26.2 miles.
13. I-70 West in Colorado, Exit 75 to Exit 49: 26 miles.
14. I-75 South in Florida Exit 49 to Exit 23: 25.7 miles.
15. I-76 in Pennsylvania, Exit 226 to Exit 201: 25 miles. *
16. I-80 in Indiana, Exit 144 to Exit 121: 23.8 miles.
Top 16 Longest Gaps Between Interstate Exits (USA Today)