Gas Prices Keep Sinking in Time for Summer Travel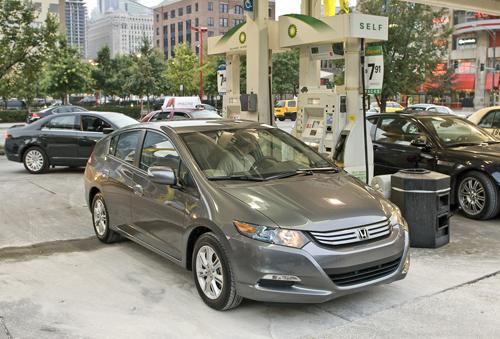 The national average price for a gallon of gas is $3.56, according to AAA's Daily Fuel Gauge Report. That's down 6 cents in a week and 20 cents from last month. A year ago, gas prices were also at $3.76.
Diesel prices are declining at a similar rate. A gallon of diesel now averages $3.86 compared with $4.07 last month.
More-affordable gas prices may be one reason folks are back to buying large SUVs and trucks. As we noted last week, combined sales for the Ram, Ford F-Series, Chevrolet Silverado and GMC Sierra rose 26.5% in May and 14.1% for the year.
While most states and the District of Columbia are seeing prices significantly below what they were a year ago, eight states — Alaska, Arizona, California, Hawaii, Idaho, Nevada, Oregon and Washington — are seeing just as significant an increase. Oregon's average price is 33 cents higher versus a year ago while Hawaii's average price is 47 cents higher.