Car shoppers without families often overlook the backseat. It can go empty weeks at a time, until friends jump in for that trip across town and find out Johnny's shiny new ride has a backseat best suited for groceries, overcoats and Hobbits. No one expects a two-door hatchback or sports car to offer much room in back, so we've picked cars that look like they should have decent room … but don't. If Johnny pulls up in one of these, call dibs for the front seat right away. You'll thank us later.
2013 Chevrolet Malibu
There's a trend afoot among midsize cars, and it's to have ever-increasing backseats. The Honda Accord and Volkswagen Passat are prime examples; adults can even sit with a laptop open in the back of the VW. Alas, GM didn't get the memo. The Malibu has 36.8 inches of rear legroom, which is 2.1 inches less than a Toyota Camry, let alone the Passat. Reality belies the numbers. The Malibu has comparable specs to the redesigned Nissan Altima, but we'd take the Altima's taller bench any day. The Chevrolet's backseat sits low, has a big floor hump and affords undersized real estate for your legs and knees. Mosey up front: In the backseat department, the Malibu is maladroit.
2012 Ford Fiesta
The Fiesta scored a middling fifth place in our subcompact-car Shootout last March, and its cramped backseat was a big reason why. Not all subcompacts are created equal: The Honda Fit and Toyota Yaris boast livable space, while the Nissan Versa is downright generous. The Fiesta is the segment's extra-small choice. Rear legroom is a scant 31.2 inches, which is nearly 6 inches short of the Versa. Your knees dig into the front seats, your hair mops the ceiling, your feet jam against the center floor hump. The name may say Fiesta, but there's no party back there.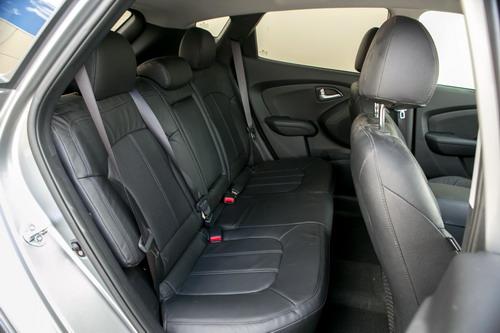 2012 Hyundai Tucson
The Tucson actually has respectable backseat room, with comparable dimensions to the Honda CR-V, Ford Escape and Toyota RAV4. But the seat doesn't adjust like many competitors' do, and it sits quite low to the ground. The door frame scallops down, which can make for noggin-hitting exits. The biggest offender is the SUV's ride, which is a choppy mess for anyone riding in the rear. Hyundai tried to address this with successive updates to the current generation's shock absorbers, but we noticed little difference. Bounce your way to the front seat if you can.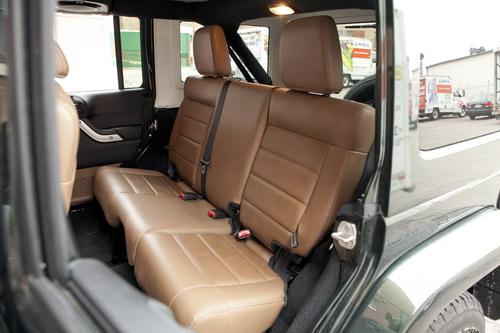 2012 Jeep Wrangler Unlimited
When Jeep extended the Wrangler nearly 21 inches and added a second pair of doors, Wrangler fans rejoiced. A Wrangler for four! Well, not so much. Most of the extra length went to cargo volume, with rear legroom up just 1.6 inches over the two-door Wrangler's crammed backseat. Headroom is good, but legroom in the Unlimited is still in … limited supply, with high seats but short cushions. Play up your trail-guiding credentials, download that off-road app, do whatever it takes for the driver to bump you to front-seat status.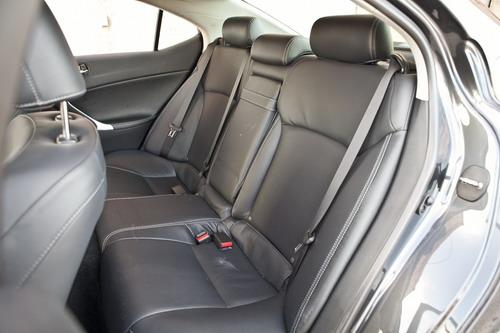 Lexus IS sedan
The IS looks to have enough backseat room — something that, say, Lexus' hybrid CT 200h hatchback doesn't. But it's just as tight. With just 30.6 inches of rear legroom (less than a Honda Civic coupe) the IS is a squeeze. The rear seats sit too low, your legs dig into the front seatbacks, and an enormous floor hump divides the meager footwells. Only the cruelest driver would cram in five people, which would mean one poor sap has to slouch over the raised center position. Don't be that guy. Get to the front.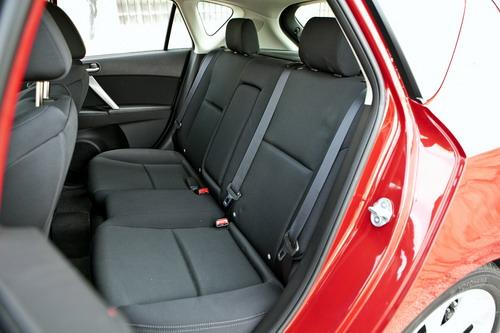 Mazda3
Mazda claims 36.2 inches of rear legroom, but the numbers mislead. The Mazda3's backseat is tighter than sedan rivals like the Kia Forte, Volkswagen Jetta, Honda Civic and Dodge Dart. Adults will find legroom and footwell space tight. Many compacts have reasonable backseats, but Mazda doesn't make one of them. It's an affordable car, at least, so the driver might be open to cheap bribery to give you front-seat rights.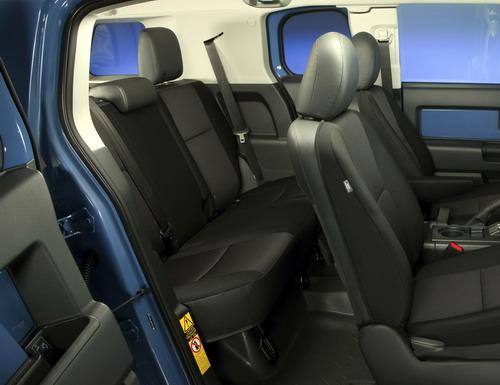 Toyota FJ Cruiser
At 9.2 inches longer than a Ford Escape, the FJ Cruiser's size would make you think the backseat should suit adults, or at last large children. It doesn't. Editor-in-Chief Patrick Olsen had trouble fitting his kids through the FJ's rear-hinged doors, and once inside, they complained nonstop — more than kids normally do — about the cramped space. It's a cave-like environment, too, as the FJ's massive C-pillars swallow most visibility. You're no spelunker. Snag the front seat before it's too late.
Related
Cars.com's $25,000 SUV Comparison
Cars.com's $16,000 Subcompact Comparison
More Automotive News