2014 Volvo S80 Sedan: What's Changed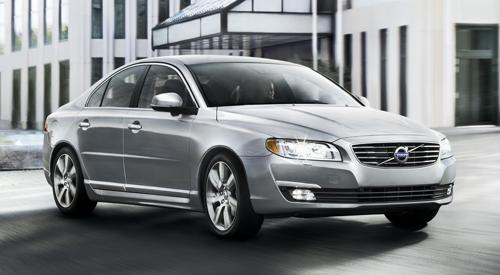 Most significant changes: Wider, lower exterior design; a new touch-screen multimedia interface; enhanced safety technology.
Price change: TBA
On sale: This summer
Which should you buy, 2013 or 2014? If the lower profile and touch-screen technology suit your fancy, the 2014 is looking good so far.
An exterior makeover and new touch-screen multimedia interface top the list of changes to the 2014 Volvo S80, set to debut next month at the 2013 Geneva International Motor Show.
Volvo says its flagship sedan gets new exterior design features for 2014 that will bring it visually closer with its crossover cousin, the XC70. New front and rear bumpers create a "stretched" effect making the car appear wider and lower. Rectangular daytime running lights in front give the S80 an updated look, Volvo says, while the rounded-off rear lights enhance the lower-to-the-ground aesthetic. Buyers can now choose 19-inch wheels with the Lowered Sport chassis, one of two including the Comfort Chassis.
"We have created a wider proportion on the front grille and added more detail, such as chrome exterior headlights, to give the car an elegant feel," said Fedde Talsma, exterior design director for Volvo, in a statement.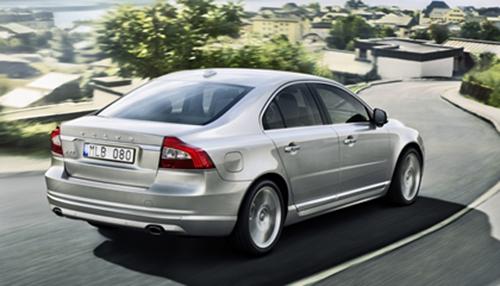 In addition to a new grouping of upholstery options, Volvo has upgraded the S80's in-car tech offerings with the new Sensus Connected Touch system, a touch-screen interface that enables multimedia functions and internet connectivity through a car-mounted 3G/4G dongle or the driver's smartphone. The user can operate the 7-inch infrared, beam-scanned touch-screen display while wearing gloves, Volvo says. Functions include browsing, music streaming, internet radio with thousands of channels, maps, 3-D navigation with traffic information and a free parking locator.
Other upgrades for 2014 include ambient lighting of key features inside the car to enhance night driving, as well as optional safety features such as pedestrian detection with full auto brake, which will stop the car at speeds up to 31 mph.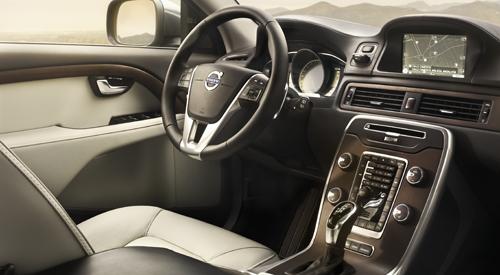 Expect the sedan's powertrain to carry over this year. There's a 240-horsepower, 3.2-liter six-cylinder or a 300-hp, turbocharged 3.0-liter six-cylinder (T6), both paired with a six-speed automatic transmission.
Related
Research the Volvo S80
More Volvo News on Cars.com
More Luxury Car News on Cars.com