2014 Toyota 4Runner Gets 30th Anniversary Discounts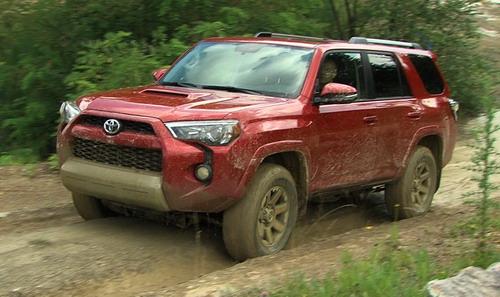 Toyota will commemorate the 30th anniversary of its 4Runner — which the automaker introduced as a 1984 ½ model — with discounts of up to $1,000 on the rugged SUV.
Regardless of driveline (rear- or four-wheel drive), SR5 and Trail models are eligible for a $500 discount. SR5 Premium and Trial Premium models get $750 off, while Limited models get $1,000 off. The incentives are available now.
Prior to the 30th anniversary deal, Toyota listed no January incentives nationwide on the SUV. The automaker's press release was light on specifics, but Toyota spokesman Sam Butto said the deal will continue through 2014.
The redesigned, sixth-generation 4Runner went on sale in September 2013, but shoppers bought just 3,958 of them in January 2014. That's down 11.8 percent versus January 2013 as shoppers bought nearly three times the car-based Highlander SUV. SUV shoppers used to flock to the 4Runner, whose sales eclipsed 100,000 units from 2003 to 2006. How times have changed: In 2012 and 2013, they bought 100,380 4Runners combined.
Editor's note: This post was updated on Feb. 19 to include comments by Toyota's spokesmen on the program's length.
Cars.com photo by Matt Avery