Lexus Changes Multimedia Controls, Still Distracting
Lexus' mouse-style control system, Remote Touch, debuted about five years ago. It was the luxury automaker's response to knob-based controllers from Audi, Mercedes-Benz and BMW. The interface had a certain familiarity in our computer-centric world, and so does the latest version of Remote Touch, which replaces the mouse controller with a laptop-style touchpad. It debuts on the 2015 Lexus RC sport coupe, which hits dealerships late this year.
2015 Lexus RC 350 Arriving in Late 2014
Like the prior mouse controller, the new touchpad operates a cursor on the dashboard screen, and you move the cursor to select different systems, like navigation. The setup includes haptic feedback; when you move the cursor across a menu choice the touchpad pulses under your finger. Pressing down on the touchpad makes a selection.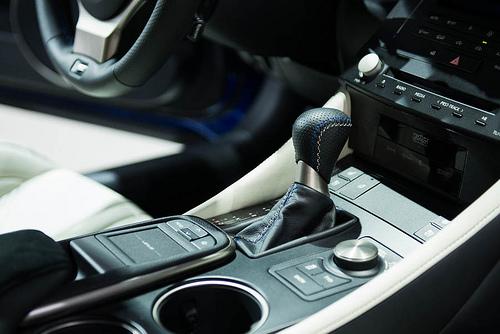 It's all very easy to use when sitting still in a car on the auto show floor, but the new interface doesn't address the main problem that Remote Touch has had from the start: accurately placing the cursor on the screen takes your eyes away from the road too much. With Mercedes' Comand system and BMW's iDrive, knob-based inputs directly correspond — jumping from one option to the next — to onscreen menus. There's no positioning a cursor.
Lexus won't say what other models the new Remote Touch interface will appear on, but it's reasonable to expect the new touchpad to replace the mouse controller across the brand's lineup in the coming years.