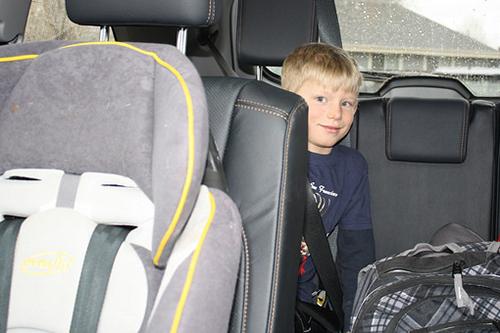 Toyota's redesign of the 2014 Highlander did more than pay lip service to families. The automaker added features such as its commodious center console bin that fits 60 juice boxes and the Driver Easy Speak system.
What's the Best 3-Row SUV for $40,000?
Toyota describes Driver Easy Speak as a feature that uses the three-row SUV's "built-in microphone to amplify the driver's voice through the rear speakers." For parents, this sounds awesome. I envisioned Easy Speak effortlessly amplifying my voice into a Darth Vader-like bass and blasting it through the rear speakers, taking my kids and the rest of the carpool by surprise. Such an event would stun the gaggle into silence or cause them to think I'm super cool by impersonating one of their "Star Wars" heroes. Either way, I win.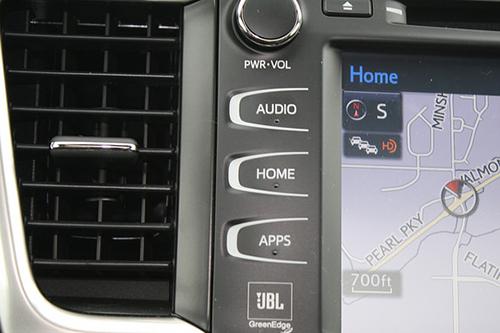 The reality wasn't exactly all that. In practice, Driver Easy Speak isn't as impressive as it could be. For starters, engaging it is a two-step process, three if you want to adjust the volume (but really, you always want to be sure the Easy Speak volume is at its highest level). You have to press the multimedia system's Apps button and then press the Driver Easy Speak button on the touch-screen. Rather than this brief finger dance, I'd love to see a simple one-touch button on the steering wheel that activates Easy Speak.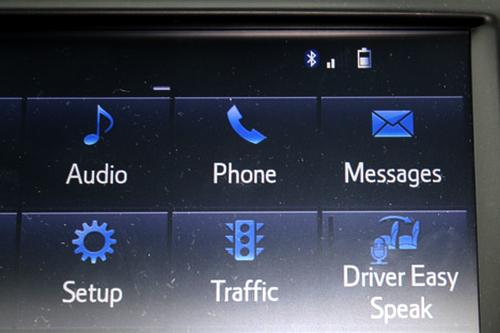 Once you've turned it on, speak clearly and your voice is carried through the rear speakers. Sadly, there is no Darth Vader transformation. Neither are there children stunned into silence, thinking you're cool. Instead, you sound like yourself only slightly tinny and amplified.
My kids listened to me when using the feature only because I asked them to. With some encouragement, they did appreciate the amplification, but when asked directly if it surprised them, they answered with a resounding "No." Perhaps I'm greedy, but I want astonishment. I want a feature that's going to drop my voice a few octaves and get everyone's attention.
The bottom line is Toyota's Highlander got better for 2014. Driver Easy Speak is a great idea, and with a few tweaks, it could be a stunningly great feature, quite literally.