Cars.com Adds Inventory Email Alerts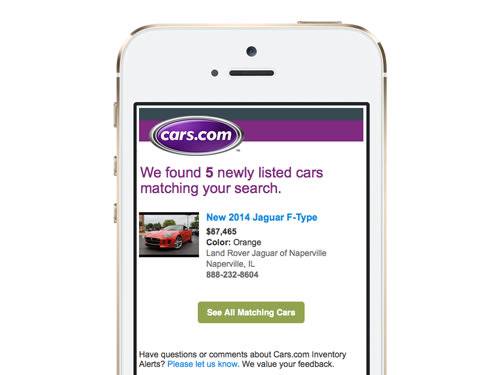 Are you hunting for that elusive white whale of a car with just the right mileage, transmission and color at a specific price, and you're tired of searching Cars.com's listings over and over again to see if one has just been posted? Hold onto your keyboard — your prayers have been answered!
You can sign up for email alerts directly from a search results page in Cars.com's new- or used-car inventory listings.
How granular can the parameters be? Once you search for a car based on the model name, price and location, you can refine your search to include a variety of factors, including whether it's a certified pre-owned vehicle or if you only want to be alerted to listings from top-rated dealers.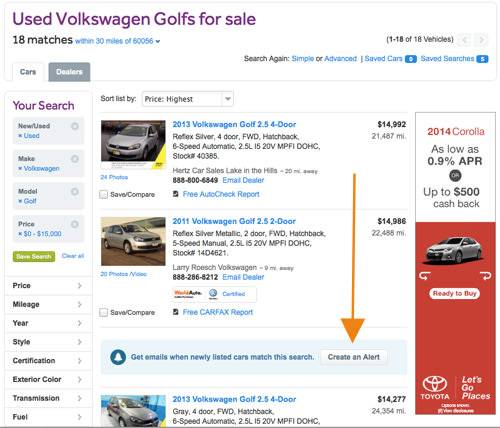 You'll only receive email alerts when a car is added to our inventory, and only once a day. You also can unsubscribe at any time.
Now that you know about the new alerts, test them out by searching our listings here.