Ford Faces Class-Action Lawsuit Over Unintended Acceleration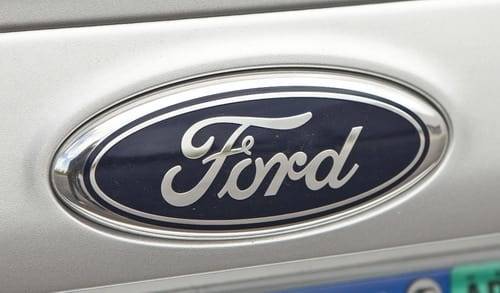 Consumers in 14 states have filed a class-action lawsuit against Ford over unintended acceleration in cars built between 2002 and 2010. The suit, which was filed in a West Virginia U.S. District Court on March 28, alleges that Ford models built between 2002 and 2010 with electronic throttles can allow unintended acceleration. The vehicles in question, which include nearly three-dozen Ford, Lincoln and Mercury nameplates, lack a brake override system. Ford began installing the system in its U.S. cars in 2010.
Plaintiffs want compensation for lost resale value as well as brake-override retrofits, according to one of several law firms representing the plaintiffs. Ford began installing brake-override systems in certain European vehicles as early as 2005, the suit claimed via the Detroit News.
Unintended acceleration from electronic throttles raises a familiar storyline. From September 2009 through December 2010, Toyota recalled some 12 million cars over unintended acceleration, eventually spending well over $1 billion to settle lawsuits and pay civil fees associated with the recalls. The automaker's electronic throttles encountered heavy scrutiny, but a government panel later found that driver error, stuck gas pedals and bad floormats were to blame.
Ford wasted little time pointing that out.
The National Highway Traffic Safety Administration's findings are "far more scientific and trustworthy than work done by personal injury lawyers and their paid experts," Ford spokeswoman Kristina Adamski told The Detroit Free Press. "In rare situations, vehicle factors, such as floormats or broken mechanical components, can interfere with proper throttle operation, and manufacturers have addressed these rare events in field service actions."
According to the lawsuit, the affected vehicles include:
2005-07 Ford Five Hundred
2005-09 Ford Crown Victoria
2005-10 Ford Econoline
2007-10 Ford Edge
2009-10 Ford Escape
2005-10 Ford Escape Hybrid
2005-10 Ford Expedition
2004-10 Ford Explorer
2007-10 Ford Explorer Sport Trac
2004-10 Ford F-Series
2009-10 Ford Flex
2008-10 Ford Focus
2005-07 Ford Freestyle
2006-10 Ford Fusion
2005-10 Ford Mustang
2008-10 Ford Taurus
2008-09 Ford Taurus X
2002-05 Ford Thunderbird
2010 Ford Transit Connect
2003-06 Lincoln LS
2006-08 Lincoln Mark LT
2009-10 Lincoln MKS
2010 Lincoln MKT
2007-10 Lincoln MKX
2007-10 Lincoln MKZ
2005-09 Lincoln Town Car
2006 Lincoln Zephyr
2002-05 Mercury Cougar
2005-09 Mercury Grand Marquis
2009-10 Mercury Mariner
2005-10 Mercury Mariner Hybrid
2006-10 Mercury Milan
2005-07 Mercury Montego
2004-10 Mercury Mountaineer
2008-10 Mercury Sable
Related
Recall Alert: 3,307 Ford and Lincoln Sedans and SUVs
More Recall News
More Automotive  News