Kia Previews Redesigned Rio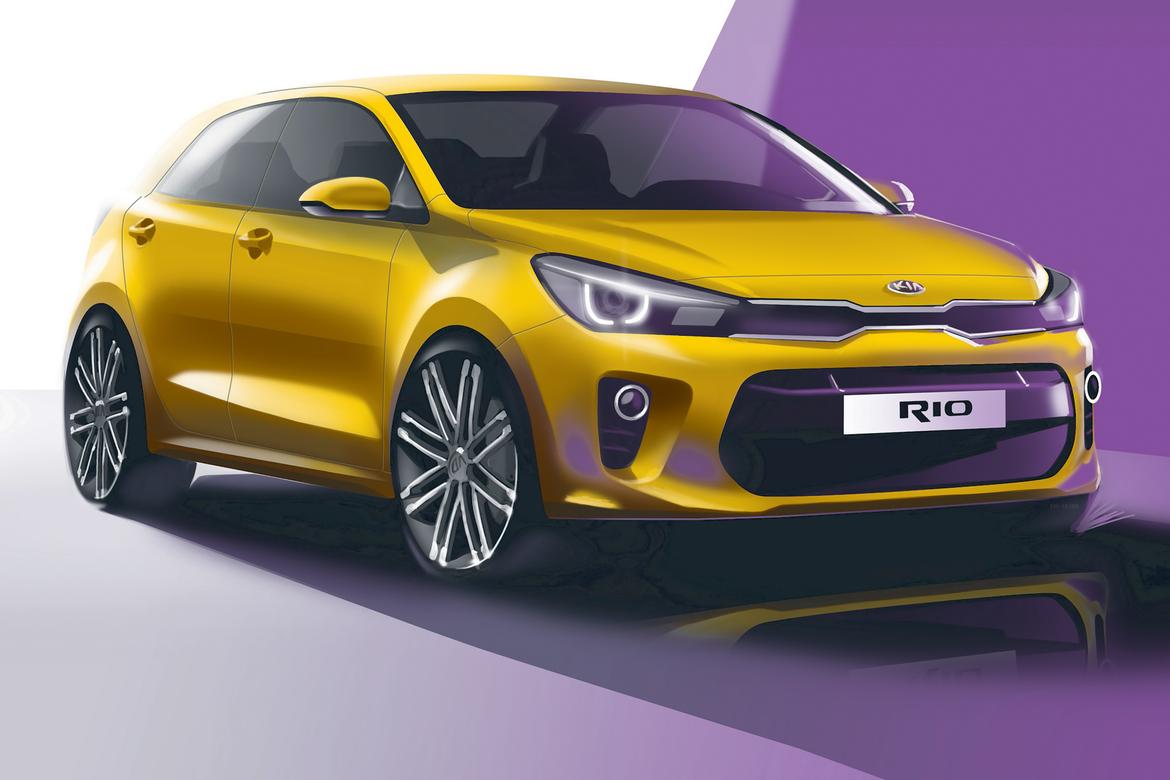 CARS.COM — Kia is offering a sneak peek of the next Rio with preview sketches of a stylish redesign for the fourth generation of its subcompact. The new Rio sedan and hatchback will be unveiled Sept. 29 at the 2016 Paris Motor Show.
Related: More Kia News
The sketches are of the hatchback model. The new design features more straight lines and smoother surfaces than the current generation, with a longer hood and more vertical rear pillars and tailgate. The company says the wheelbase of the new car is longer and says the sportier design gives the Rio more "distinctive character." The automaker also promises updated safety and connectivity technology for the next Rio as well as improved ride and handling, but it gave no details.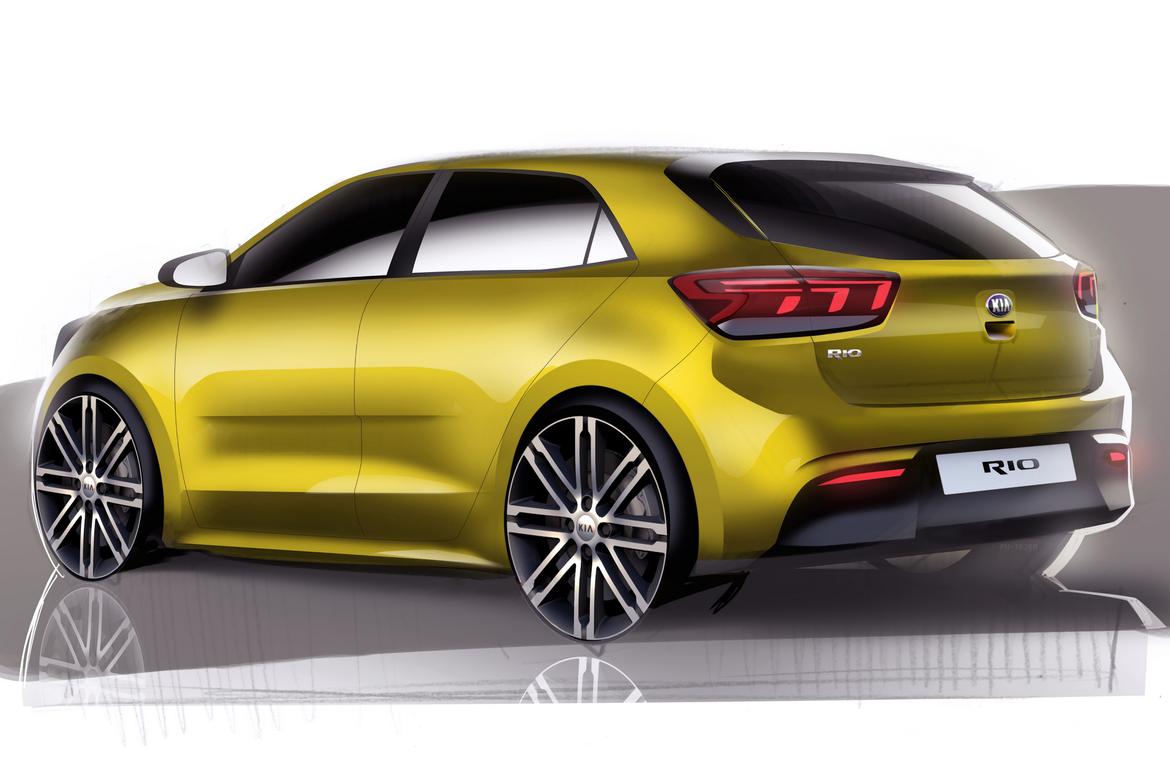 Production of the new Rio will begin later this year for the European market, where subcompacts are a highly competitive category. Kia said timing for other regions, including when the new generation will show up in the U.S., will be announced later. A refreshed-for-2016 version of the Rio sedan and hatchback for the U.S. was introduced at the 2016 Chicago Auto Show.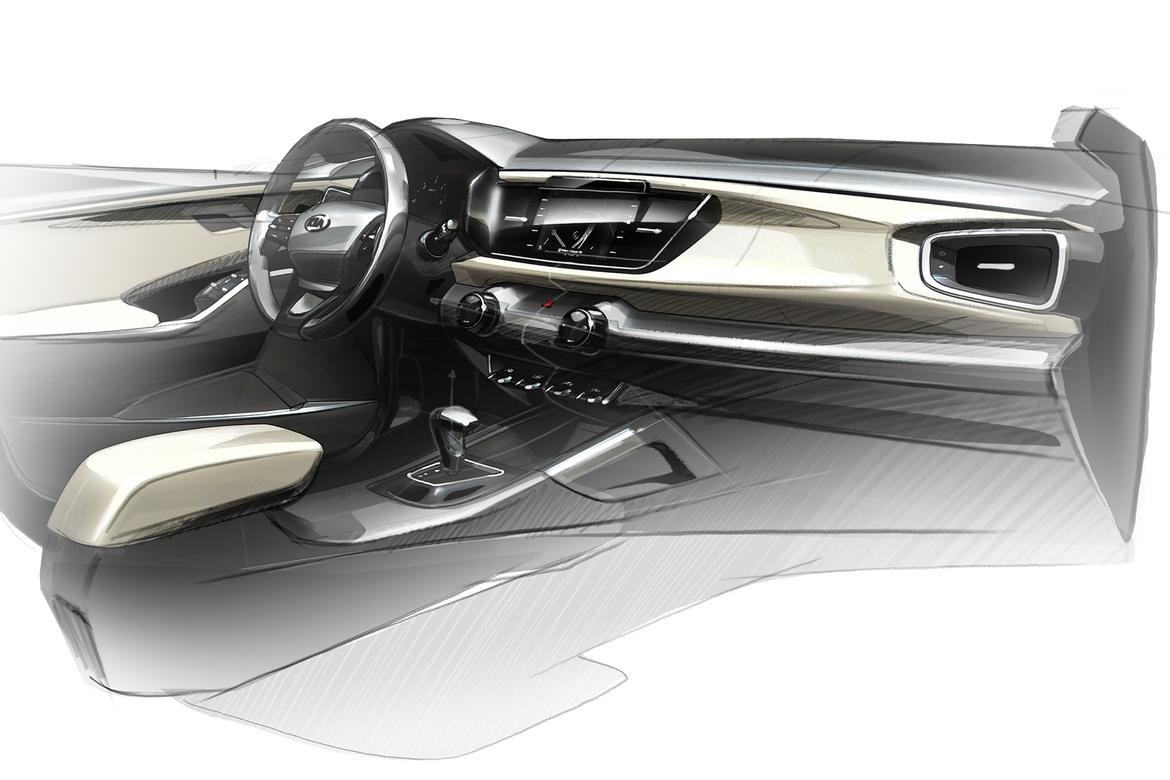 A redesigned subcompact may seem a small thing for the U.S., where sales of small cars currently are struggling, but the Rio is Kia's best-selling model worldwide, with more than 473,000 sold in 2015. In the U.S., Kia has sold 18,699 Rios this year through July, according to Autodata, up nearly 10 percent from the period a year ago.
The Kia Rio competes with rivals including the Ford Fiesta, Nissan Versa and Versa Note, Chevrolet Sonic, Hyundai Accent, Honda Fit and Toyota Yaris.