Where Do the Worst Drivers Live?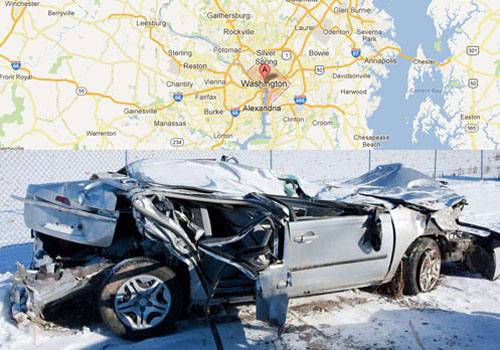 In the insurance company's eighth annual America's Best Drivers Report, our nation's capital led the list of danger zones. To come up with the list, Allstate studied insurance claims in 200 cities over a two-year period. It found that Washington residents get into auto accidents once every 4.7 years on average. Allstate cites the national average at a car wreck once every 10 years per individual.
By state, California led with the highest number of offending cities; five made the top 25 list. Also on the naughty list are New Jersey, Florida and Virginia.
The safest roads for motorists are in Sioux Falls, S.D., where the average person gets into a crash once in every 13.8 years, the study found. Other safe cities include Boise, Idaho; Fort Collins, Colo.; Madison, Wis.; and Lincoln, Neb.
Click here for the full list.
Related
Worst Drivers in America? Washington, D.C., Takes the Honor (Forbes)
Top 10 Most Dangerous Drivers by Profession
Top 10 Cities With the Most Speed Traps