Car Seat Basics Part One: Get Your Seat Checked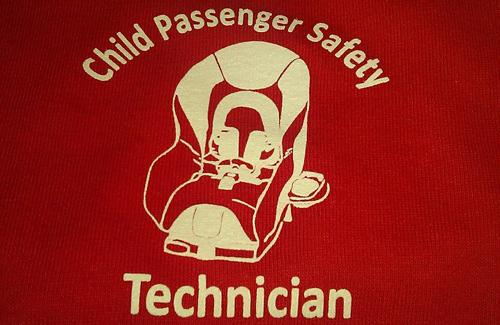 As adults, we can choose whether or not to wear a seat belt no matter what the law says. Children, however, are our most vulnerable passengers, and they rely on others to make the right choice. I recently became a certified child-safety seat installation technician and learned that most car seats are not installed properly, and the results can be deadly.
Even something as simple as a twisted strap could injure the child in an accident, and an improperly secured car seat can have fatal consequences. A 10-pound child involved in a 30-mph crash becomes 300 pounds of force if the child is not properly restrained, according to the National Highway Traffic Safety Administration and SafeKids.org. It's not only deadly for the child, but dangerous for the vehicle's passengers.
I spent 30 hours learning how to properly install a child-safety seat. After days of confounding buckles, belts and latchplates, it's no wonder parents have trouble. Below are some installation tips and resources to help you find a certified child-seat installation tech near you. Ensuring your child is correctly and safely restrained is their top priority, and it should be yours, too.
Get your seat checked by a professional.
There are plenty of places to go for car seat help. Many fire departments and police stations have certified child-seat installation techs on hand. Click
here
to find a certified tech near you. NHTSA has a
new website
that makes it easier to find the right car seat. The agency also encourages parents to
register their car seats
so that manufacturers know whom to contact in the case of a recall. Look up child-seat recalls
here
.
Latch or seat belt? Latch — Lower Anchors and Tethers for Children — was mandated for model-year 2001 vehicles, and it is still the law today. The anchors make installing a child-safety seat easy, but using a seat belt is just as safe if done correctly. Some vehicles' Latch systems have weight limits, so always check your owner's manual and the child-safety seat manual before installation. Also, hook only one seat to one set of Latch anchors; most anchors are not weight-rated for sharing. According to the Insurance Institute for Highway Safety, exceptions to this rule include several Ford models: Edge, Escape, Explorer, F-150, Flex, Focus, Fusion and Mustang.
Every Vehicle is Different.
Cars.com
installs child-safety seats
in nearly all vehicles we test because they fit differently in each of them. Some rules apply across all vehicles classes, however:
Never install a car seat in the front passenger seat when the vehicle is equipped with a front-seat airbag. The force of the deployment could be deadly for the child. The backseat is always the safest place for a child.
The middle seat of the second row is the safest place for a child-safety seat because it's the farthest from impact areas like doors and windows.
If the second row's middle seat comes down to double as an armrest, it's no longer a safe place for a rear-facing car seat. It could accidentally flip down and injure the child in an accident.
The child-safety seat must be at least 80% on the bottom seat cushion for it to work properly in an accident.
Know when to replace the seat. You'll probably end up buying several car seats during your kid's childhood. A new one is needed in the following circumstances:
If the child outgrows it in terms of either weight or height, it's time to upgrade. Read the owner's manual to determine the seat's weight and height limits.
An accident severe enough to injure passengers and activate an airbag means it's time to swap your child-safety seat for a new one. Make sure your insurance company adds a new seat to your claim. In the case of a fender-bender, the seat is most likely OK, but inspect it to be sure it's crack-free.
Getting a secondhand seat is OK as long as you can be absolutely sure of its history. If it's from your sister and you know she's never been in an accident, then it's fine. If it's from a resale shop, it's a risky purchase. Hard-to-see hairline cracks could undermine the seat's integrity and render it ineffective in a crash.
Expiration dates vary by manufacturer, but the seats generally expire after six years.
Related
New NHTSA Website Helps Parents Choose Right Seat
Cars.com Car Seat Checks
More Safety News