2015 BMW M3, M4: Up Close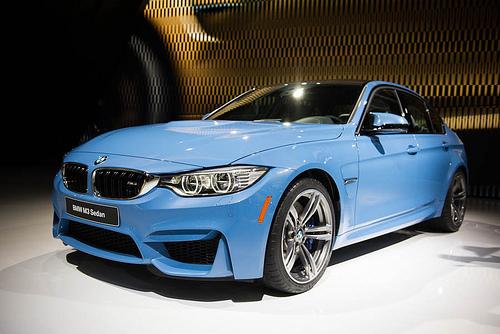 Formerly grouped under the M3 nameplate, the high-performance versions of BMW's compact sedan and coupe are now known as the M3 and M4, respectively. They share many styling cues inside and out in addition to a 425-horsepower, turbocharged inline-six engine, and the M3 and M4 bring a predictable aggressiveness to the cars' designs.
More 2014 Detroit Auto Show Coverage
The new M cars have gaping, sharply creased lower grilles that ratchet up the aggressiveness, but the design is a little tame compared to the giant grilles showing up on Audi and Lexus performance cars. Both M cars have a nice stance, and flared rear wheel arches hint at the power under the hood.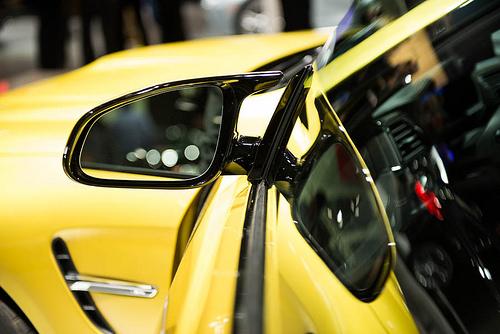 A carbon fiber reinforced plastic roof is standard. It's designed to lower the car's center of gravity, and while it makes a distinctive statement with certain colors, like on the blue M3 sedan and yellow M4 coupe on the show floor, it doesn't look so good paired with black paint. The M4 coupe's sleek, fastback roofline is instantly appealing; it's much more in the style of the larger 6 Series and makes the car look lower.
Cabin styling is familiar BMW, but there are numerous details to let you know you're in an M model. The carbon fiber trim on the dashboard and center console looks good as does the M steering wheel with its small hub. The instrument cluster uses M-specific gauges, and I like that BMW has dedicated climate controls on the dashboard instead of integrating them completely with the iDrive system.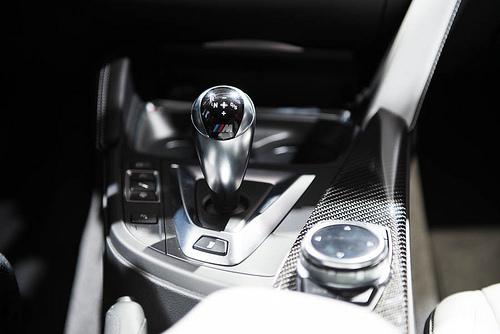 Highly bolstered front bucket seats look designed for the track, but they're a lot wider and less confining than they look. The M3 sedan's backseat is roomy enough for taller adults, too.
The previous M3's blend of power and driving dynamics has made it a highly appealing luxury sports car — and also the model other automakers gun for when they bring a challenger to market. Other automakers may make a bolder design statement, but the latest M models have a timeless look that should age well, along with impressive performance numbers.