$40,000 3-Row SUV Challenge: Squeezing Into the Third Row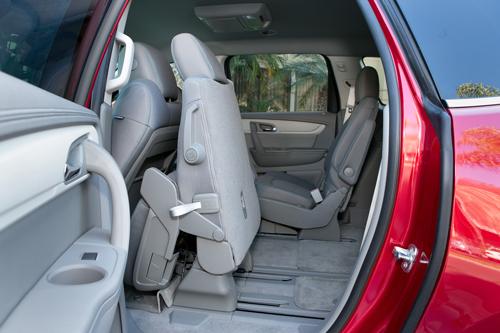 By Chris Woodyard, USA TODAY
Let's face it: Most of us older than 10 will never ride in the third row of a three-row crossover SUV.
Why would you? First, it requires a lesson in how to move the second-row seats out of the way in order to clamber back there. Usually done in frustration, you just wriggle and crawl to the third row.
What's the Best 3-Row SUV for $40,000
Then there is the seat itself: less legroom than on the worst airline. Your knees almost reach mid-chest. You're so far removed from the driver that one model tested, the Toyota Highlander, had an intercom for the driver. Yes, an intercom.
For the Cars.com/USA Today/"MotorWeek" $40,000 3-Row SUV Challenge, your reporter, all six-feet-two, took each test drive in each SUV from the third row. Here are my notes:
2014 Chevrolet Traverse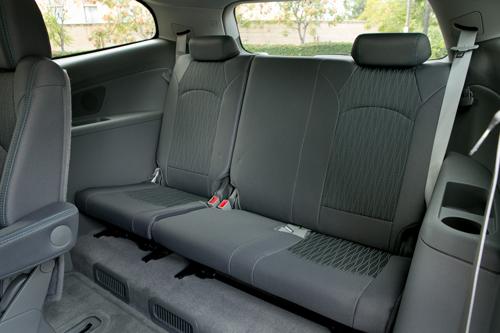 Roomiest -- better-than-average space, including enough headroom. Barely.
2014 Dodge Durango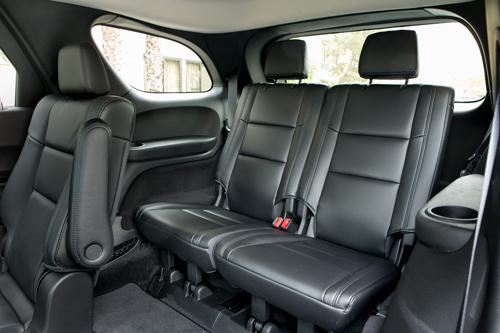 The tumble-forward second-row seats made entry easier but reduced knee room since they don't slide forward. Air conditioning vents from the headliners were nice. And there's adequate headroom.
2014 Honda Pilot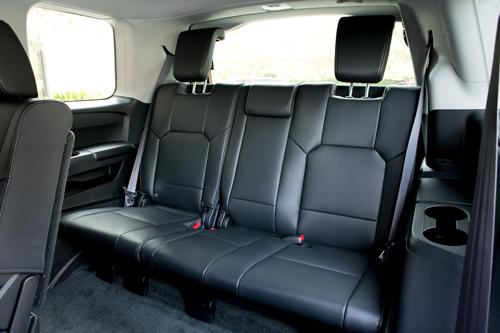 Best-in-class headroom because of the SUV's boxy, upright style. Good visibility forward. The headrests were downright painful.
2014 Hyundai Santa Fe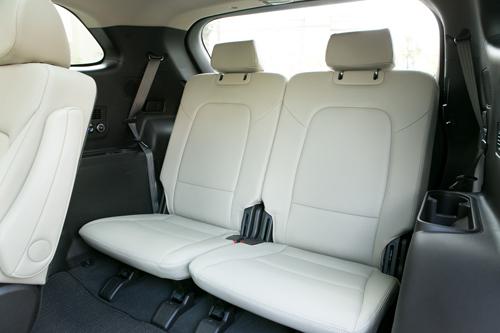 Headroom terrible, requiring a cocked head. Knees all the way into the chest. On the plus side, separate heat and cooling controls for the third row.
2014 Mazda CX-9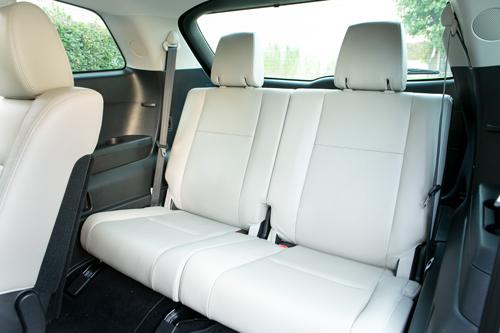 Poor headroom but overall comfort is adequate. Bonus: Each side has not one, but two cupholders.
2014 Nissan Pathfinder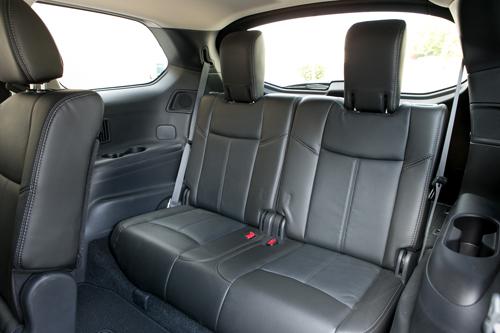 Headroom is OK, two cupholders on each side. Go figure.
2014 Toyota Highlander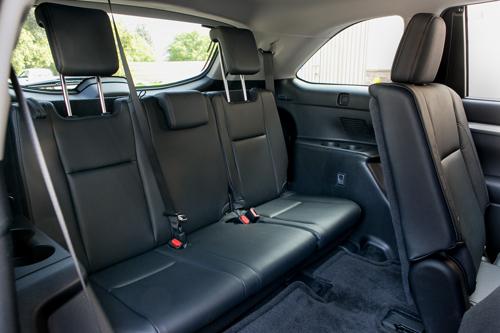 Little headroom, but a personal light and vent in the headliner. Has a nice feature to tuck away the second-row seat belt.
Cars.com photos by Evan Sears