Dodge Means Performance: SRT Comes Back to the Fold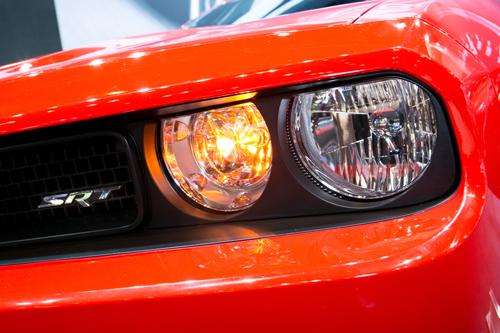 With the Chrysler brand headed for mainstream battle against the likes of Ford, Hyundai, Honda and Chevrolet, the Dodge brand is about to take a much more specialized route: performance, and lots of it.
The bigger news: The SRT brand is being folded into Dodge, ending the confusion of whether it was something separate and apart. The focus on performance and the new directive not to compete with Chrysler brand means that some models will be discontinued, namely the Avenger midsize sedan and Grand Caravan minivan.
High-performance variants of the Dart and Journey are on tap, with high-output turbocharged engines; the SRT versions of the Challenger and Charger will get supercharged Hemi V-8 engines. Here's what to expect from the Dodge brand over the next five years:
This year, the Challenger coupe and Charger sedan are refreshed (already introduced at the 2014 New York International Auto Show). The Challenger SRT arrives in August, while the Charger SRT comes in January 2015; both will receive supercharged Hemi V-8 engines.
The Viper goes back to being a Dodge as God intended, and it will receive a refresh in summer 2015.
An all-new Dart comes in mid-2016, joined by a high-output turbocharged Dart SRT version in late 2016.
The Journey midsize SUV gets an all-new version in mid-2016; it will be redone to be a much more performance-oriented model and joined by a first-ever high-output turbocharged Journey SRT in early 2017.
An all-new subcompact Dodge sedan and hatchback arrive in early 2018.
The Challenger and Charger get redesigned in mid-2018, with new SRT versions to follow later, in late 2018.
Cars.com photo by Evan Sears