Drivers Admit to Most Embarrassing Moments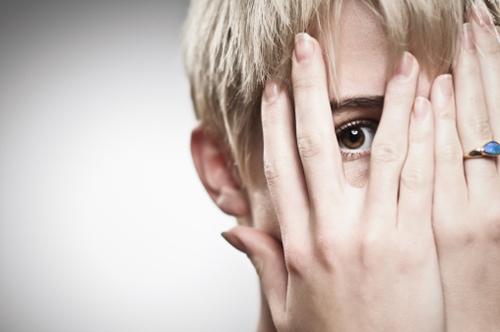 In March, while I was driving the Cars.com 2014 Jeep Cherokee long-term test vehicle between Chicago and southeastern Missouri, there was a moment when, well, let's just say I wasn't the coolest dude at the gas station. After filling up, I left my passenger in the vehicle while I headed inside to use the men's room. While I was inside, my passenger decided to get something out of the back. Because I was out of range with the key fob in my pocket, when she opened her door, the anti-theft alarm went off, causing a scene for the 3 to 5 minutes I was away — an eternity in alarm-blaring time — while my passenger had to sit there and suffer the trauma of 1,000 tiny eye daggers. Upon my return, I did what anyone would have in my situation, I said loud enough for everyone to hear: "What'd you do?"
Smart ForTwo Tops List of Most Embarrassing Cars
Although we felt very alone in the moment, we really weren't. Not even close. In fact, our gaffe was No. 9 of 17 on Insurance.com's list of the most common driving embarrassments. Of the 2,000 drivers surveyed earlier this year (half men, half women), 22 percent admitted to the following mistake: "Accidentally started your car's panic alarm and couldn't turn it off quickly." Like safety, there is dignity in numbers.
The most common driving foul up, according to the study, is forgetting where you parked, to which more than half of survey respondents copped. The least common was getting in a car and realizing it's not yours, a goof reported by only 8 percent. More than 90 percent owned up to at least one, while nearly 5 percent admitted to 10 or more.
While not the most common, the most embarrassing mistake for drivers age 25 to 54 is going the wrong way on a one-way street; for drivers age 55 to 64 it's locking their keys in the car; and for age 65 or older, it's driving away from the gas pump with the nozzle still in the car. The most feared mistake is "almost hitting another person," listed by nearly a quarter of those surveyed.
Below is the whole list of driving duhhh! moments. How many have you committed? Help bring comfort to your fellow motorists and tell us about it in the comments section.
1. Forgot where they parked: 52 percent (men: 44 percent; women: 59 percent)
2. Drove over a curb in a parking lot: 43 percent (men: 35 percent; women: 51 percent)
3. Locked keys in the car: 37 percent (men: 34 percent; women: 41 percent)
4. Gone the wrong way down a one-way street: 34 percent (men: 30 percent; women: 38 percent)
5. Driven away with something on the roof, such as coffee or a purse: 31 percent (men: 28 percent; women: 34 percent)
6. Tried to open a car door and realized it wasn't your car: 29 percent (men: 24 percent; women: 34 percent)
7. Couldn't back out of a parking spot because other cars or objects were too close: 27 percent (men: 21 percent; women: 33 percent)
8. Dropped your money or food at a drive-through window: 26 percent (men: 23 percent; women: 28 percent)
9. Accidentally started your car's panic alarm and couldn't turn it off quickly: 22 percent (men: 18 percent; women: 26 percent)
10. Lost toll ticket at the payment booth: 18 percent (men: 18 percent; women: 17 percent)
11. Couldn't get out of a roundabout and kept driving in circles: 13 percent (men: 12 percent; women: 13 percent)
12. Gotten pulled over and didn't have license, registration and/or insurance: 11 percent (men: 11 percent; women: 11 percent)
13. Driven away from a gas pump with the nozzle still in your tank: 11 percent (men: 14 percent; women: 7 percent)
14. Not able to work key remote to get into your car: 9 percent (men: 10 percent; women: 8 percent)
15. Almost hit a person: 9 percent (men: 8 percent; women: 9 percent)
16. Forgot a passenger and had to go back: 8 percent (men: 11 percent; women: 6 percent)
17. Gotten in a car and realized it wasn't your car: 8 percent (men: 7 percent; women: 8 percent)
Cameron Whitman/iStock/Thinkstock