2018 Nissan Leaf Review: Quick Spin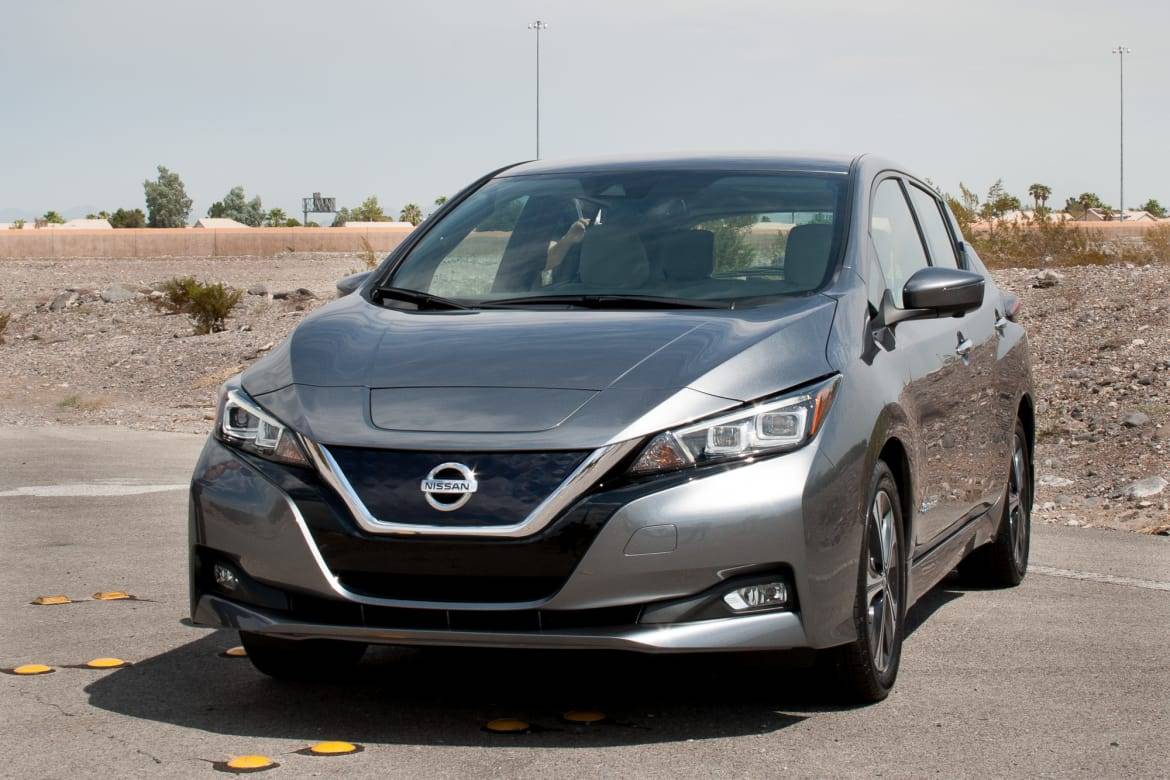 CARS.COM — Where the first-generation Nissan Leaf electric car was designed to stand out from the crowd with unique styling inside and out, the redesigned 2018 Leaf looks much more like a regular car. A longer driving range of around 150 miles on a charge also gives it more of a regular-car feel. (As reported Wednesday, Nissan will add a longer-range version as a 2019 model.) I took the 2018 Leaf for a quick spin in Las Vegas and tested two of its new high-tech features: e-Pedal and ProPilot Assist.
Related: 2018 Nissan Leaf Preview
Besides looking more like a regular car, the Leaf also drives a lot like one. It accelerates smoothly and silently up to highway speeds with about as much gusto as you'd get from one of the small turbocharged gas engines that are under the hood of a growing percentage of compact cars. It's quick enough, though I wouldn't call it fast. Without any appreciable noise from the electric motor, wind noise on the highway seems more prominent but it doesn't overwhelm the cabin.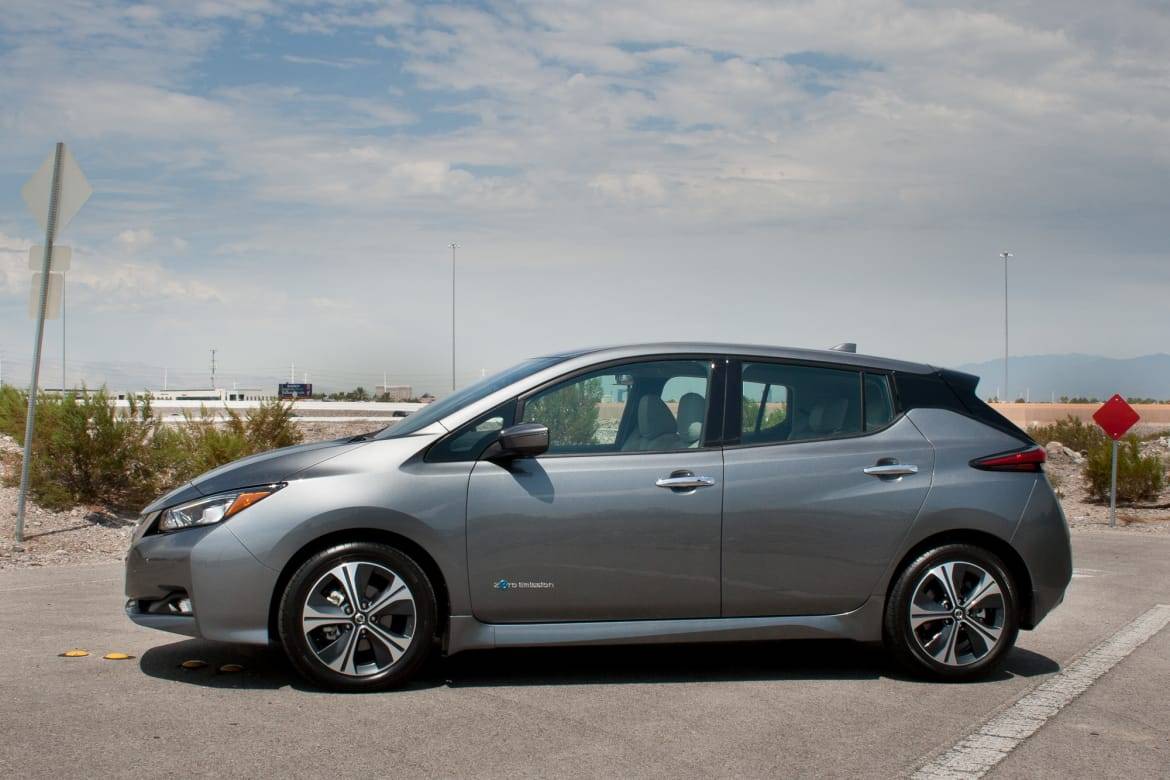 The Leaf is also easy to drive. The light-effort steering feels natural when changing lanes and making turns, and large windows offer good views around the car. The suspension tuning delivers a controlled ride, and while it's on the firm side it didn't feel harsh.
The standard e-Pedal system is designed to make driving in traffic less taxing, and I was impressed with its overall seamlessness. The system is controlled by a switch on the center console, and when e-Pedal is active the Leaf begins slowing the moment you begin lifting off the accelerator pedal. To do this, it uses regenerative braking from the electric motor and the stopping power of the car's conventional brakes. If you keep letting off the accelerator, the Leaf will come to a complete stop and hold itself until you press the pedal to go again. It didn't take long to get comfortable driving this way, and I could see it being a real benefit to drivers who slog through stop-and-go rush-hour traffic on a regular basis.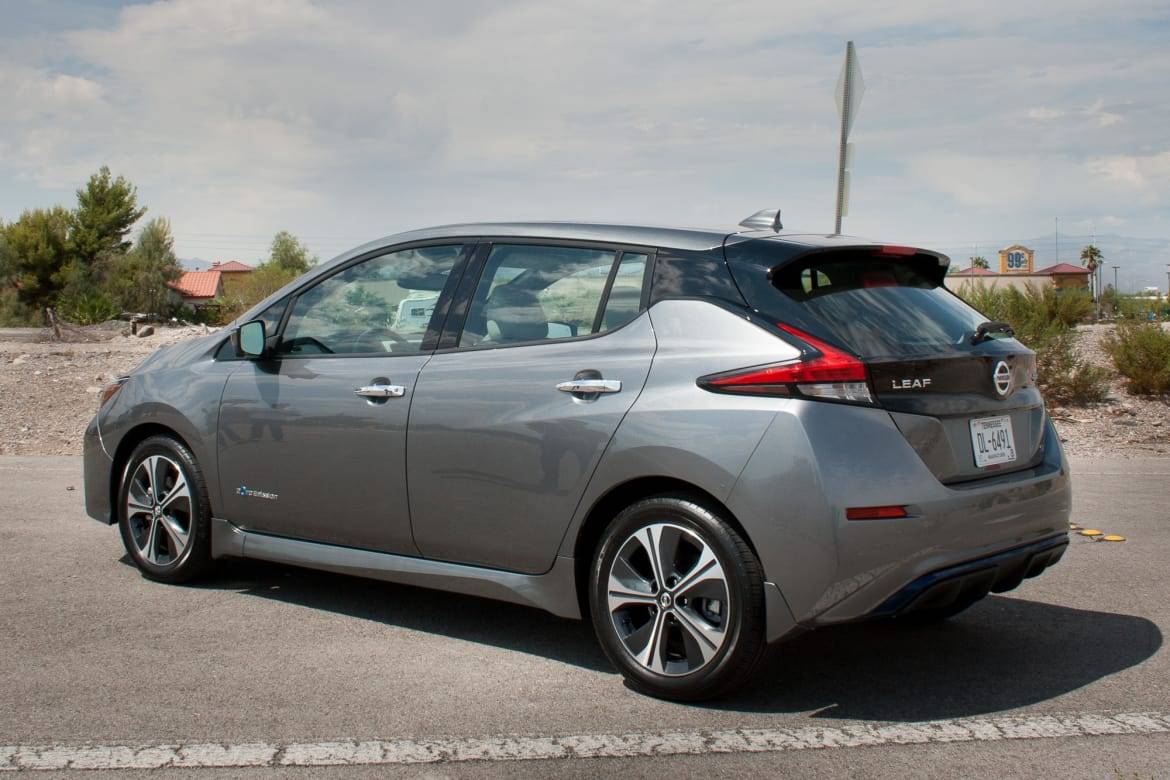 ProPilot Assist, meanwhile, is a system that will steer the Leaf to keep it in its lane and adjust the car's speed to maintain a desired following distance from traffic directly in front of you. I tested ProPilot Assist on the highway, and it had no trouble keeping the Leaf in its lane and decreasing speed to accommodate slower traffic. You must keep a hand on the steering wheel when using ProPilot Assist, and if the system thinks you've let go of the wheel it issues a series of alerts — first a visual warning, then an audible warning and finally a tap of the brakes — to get you to grab the wheel. ProPilot Assist is part of the Leaf's available Tech Package, which is a $2,200 option for the mid-level SV trim and less than $1,000 for the top SL version.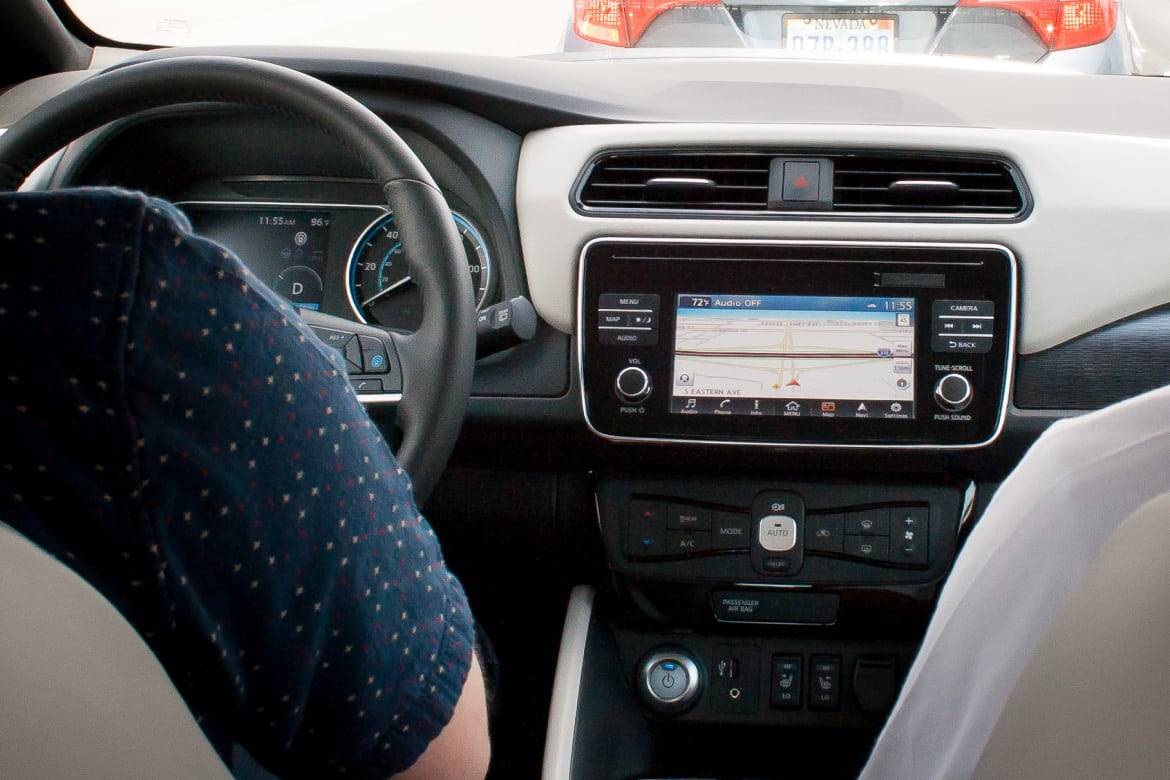 Inside, the previous Leaf's separate upper and lower instrument panels have been replaced by a traditional panel, albeit one that contains a configurable 7-inch color screen. Next to the screen is a traditional analog speedometer, which is a little jarring to see next to a high-tech screen. The prior Leaf's funky gear selector knob remains, but the traditionally styled center console and dashboard wouldn't be out of place in one of Nissan's gas-powered cars. There is, however, an unfortunate amount of hard plastic in places you're likely to touch, like the upper portion of the doors and the center console next to your knee.
Despite the redesign, some of the previous Leaf's negative characteristics have carried over. The rear-seat footwells aren't deep, so you sit with your knees elevated at an uncomfortable angle. There's also a big ledge where the cargo floor and folded backseat meet, which compromises some of the versatility afforded by the hatchback body style. 
Even though the Leaf's design has been toned down, the level of available technology has been turned up. Will the Leaf's greater practicality and available high-tech features be enough to attract consumer interest amid low gas prices and a shift in preference to SUVs? With the 2018 Leaf scheduled to hit dealerships early next year, we'll know soon enough.