2018 Toyota Camry: Everything You Should Know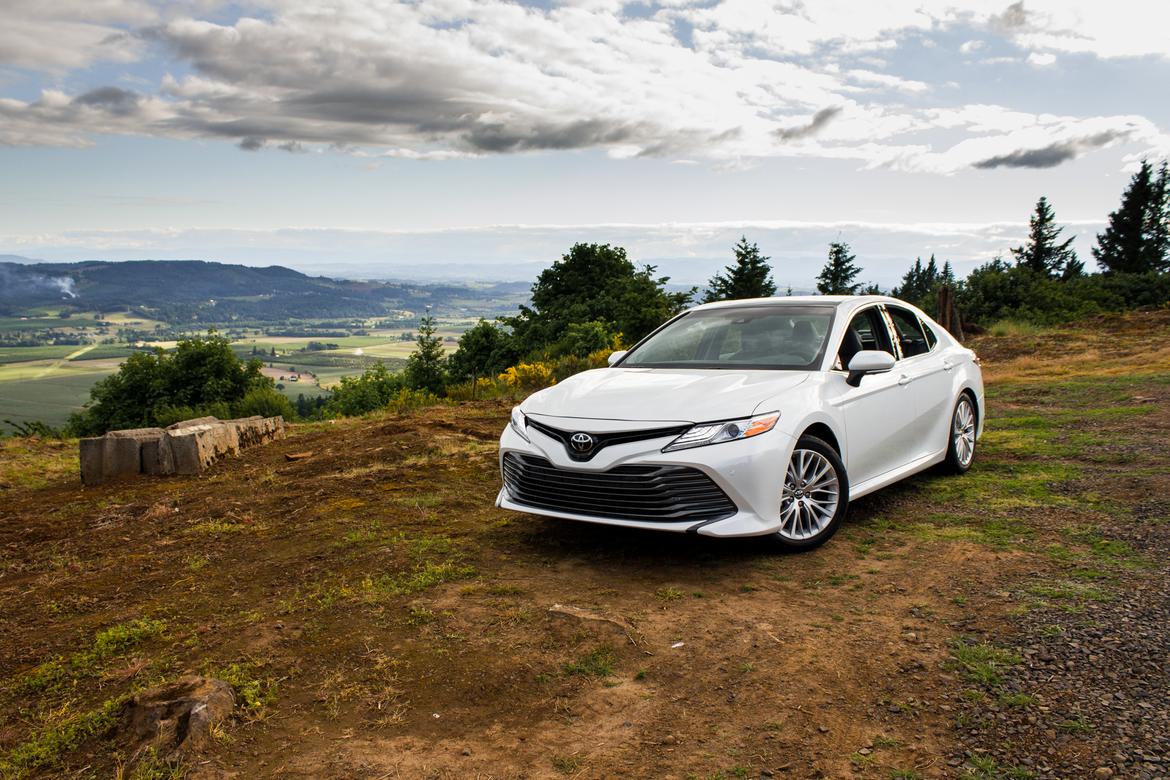 CARS.COM — Despite car shoppers flocking to small and mid-size SUVs, the summer of 2018 has been especially notable for the arrival of two radically redesigned mid-size sedans: the Honda Accord and Toyota Camry. Following the auto-show rounds early this year, the Camry's time to land at dealerships has finally come.
Related: Toyota Takes on Teen Driving With 'Embarrassing Playlist' App
A quick perusal of Cars.com inventory with images and tagged trim levels this morning showed about 7,100 cars that have made their way to dealerships since the official on-sale date of July 12. Which trim level is right for you? What colors are you thinking? Are your fuel-economy concerns met? Will the cargo space be enough for your needs?
When it comes to the 2018 Camry, we have you covered from bumper to bumper before you ever hit the lots. Check out our coverage from auto-show reveal to Accord comparison right here:
2018 Toyota Camry: First Impressions and Photo Gallery
How the 2018 Toyota Camry's Trims Look Different
2018 Toyota Camry Review: First Drive
2018 Toyota Camry: Higher Price, More Features
2018 Toyota Camry, Camry Hybrid Gain Big MPG for 2018
2018 Toyota Camry Review: Exterior Photo Gallery
2018 Toyota Camry Review: Interior Photo Gallery
Which 2018 Toyota Camry Trim Should I Buy: L, LE, SE, XSE or XLE?
2018 Honda Accord Vs. 2018 Toyota Camry