Cadillac Tests Technology That Talks to Traffic Lights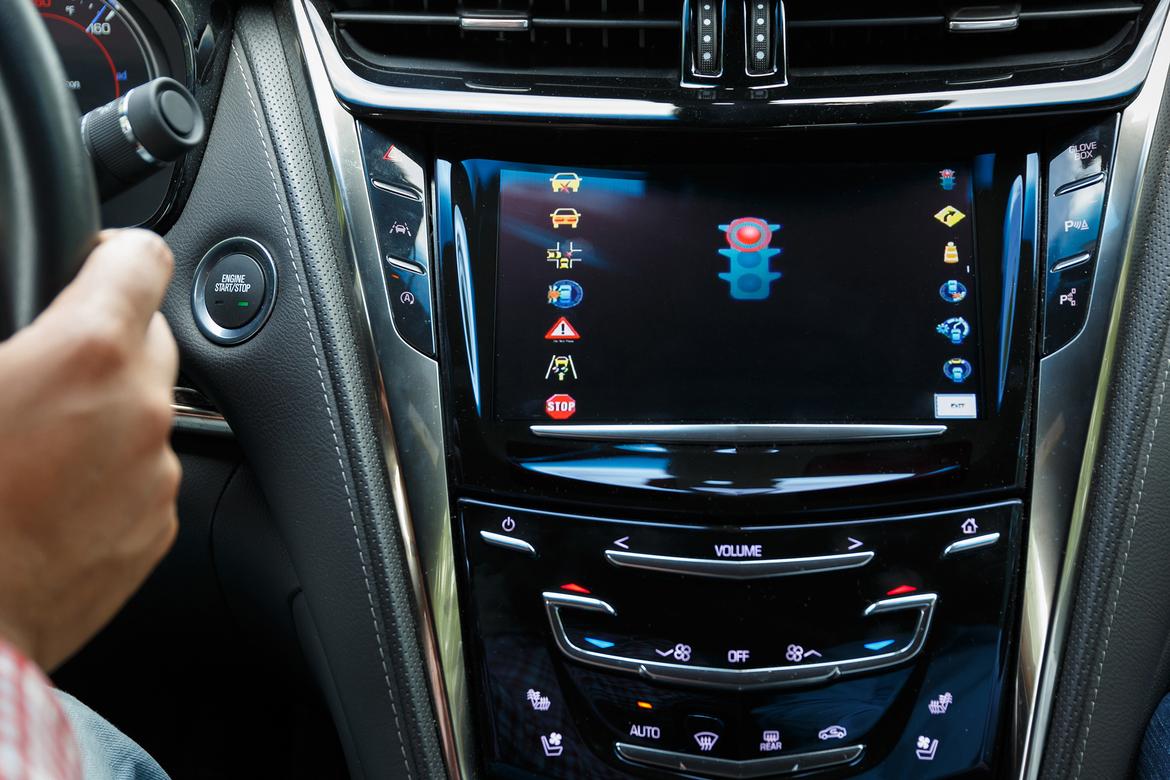 CARS.COM — The 2017 Cadillac CTS can already talk with other 2017 Cadillac CTSs, but Cadillac is continuing development of its vehicle-to-vehicle technology and recently tested technology allowing the CTS to talk with traffic signals (trust us, it's more interesting than talking to a wall). The automaker demonstrated how its vehicle-to-infrastructure tech can help drivers avoid running a red light.
Related: Cadillac CTS Expert Review
Cadillac collaborated with Michigan road agencies for its V2I demonstration using traffic signals equipped with a dedicated short-range communications protocol, which is added to existing traffic signals. The goal is to make it easier to determine when to accelerate through or brake at the split second when the amber light changes to red. In the test, Cadillac said it successfully demonstrated the CTS picking up real-time traffic light information when the traffic signal turned from amber to red and displayed a red light in the car's main multimedia screen to alert the driver to stop.
In a statement, Cadillac said the CTS doesn't send private information such as the vehicle identification number or registration, and the traffic signal can't identify which vehicle runs a red light. The traffic light integration is perhaps a taste of what's capable with V2V and V2I technology. The Cadillac demonstration offers a tease of what could be, showing various icons and warnings in the multimedia screen in addition to its red-light alert.