Easter Eggs on the 2017 Jeep Compass
CARS.COM — These days, Jeep loves its Easter eggs — that is, clever styling cues in unexpected places. The redesigned Compass, which is just hitting dealerships now, has its share, too. Jeep held a media introduction for the Jeep Compass near Cars.com's Chicago offices, and we found a few. Keep an eye out at the dealership; no doubt there are many more.
Related: On the Hunt for Jeep Renegade Easter Eggs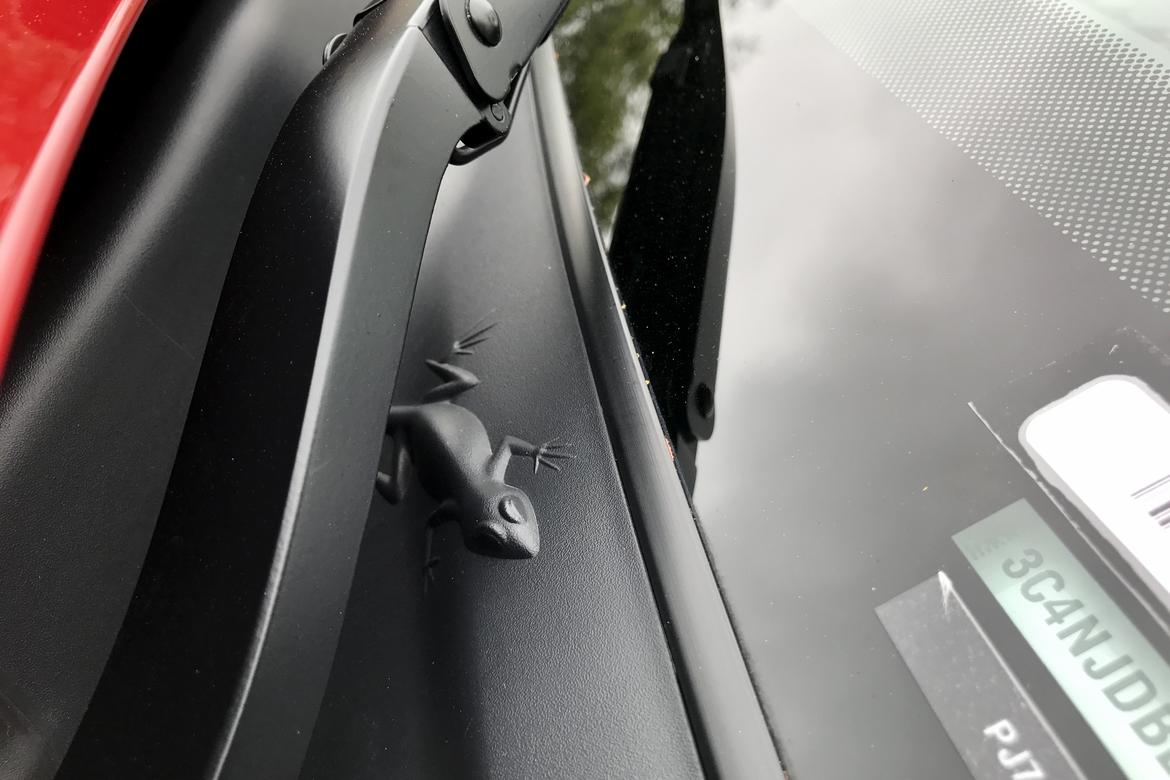 This one might make your skin crawl. Molded into the driver-side plastic below the windshield is a tiny lizard, ready to scamper toward the Jeep Compass' vehicle identification number. It could be a reference to Jeep's outdoorsy image, but if it keeps herpetophobes from checking their VIN for recalls, here's good news: You can find that number in a few other places, too.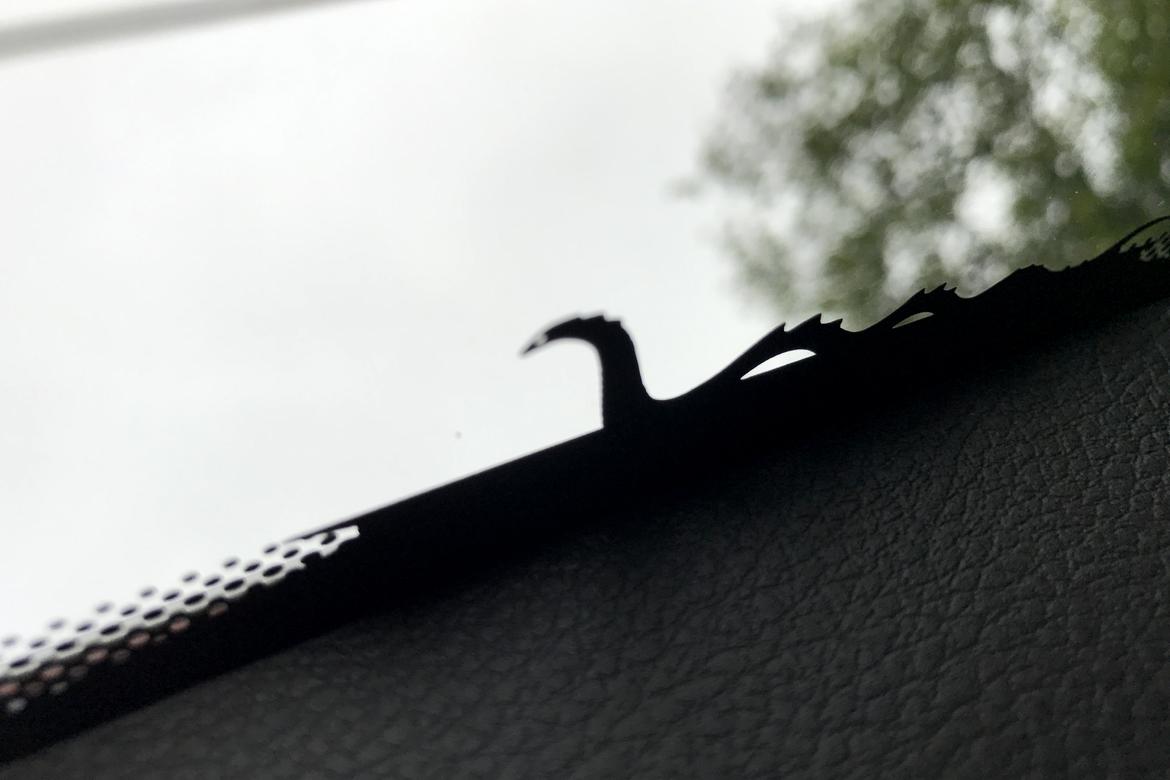 A second Easter egg is at the bottom of the rear window, where some sort of leviathan — the Loch Ness Monster, perhaps — hides near the base. The reference is a head-scratcher. With its increased ride height, the Compass can ford up to 19 inches of water, but it would need another 9,437 inches to ford the Loch Ness itself.
Jeep's iconic seven-slot grille and circular headlights appear in various places around the car, but the most interesting one is in the center console bin. It has the word "Project" etched below it. What exact project is it? And what's the reference on the lizard and sea monster? Jeep officials couldn't provide any immediate answers. The Easter eggs are simply "a styling cue," said Kim Japinga, Jeep's brand manager for the Compass.
Japinga said the Jeep Compass, which slots between the smaller Renegade and larger Cherokee, competes with smaller compact SUVs like the Hyundai Tucson and Kia Sportage. But Jeep aims to create what she calls "swim lanes" for each of its three smallish SUVs in terms of class. The goal is to space them out by roughly $2,000 apiece, Japinga said, but "we've got to give the product some time in the marketplace to see where it's going to fall out."
While the Renegade starts with a smaller turbocharged four-cylinder and the Cherokee offers a V-6, the Compass will offer just one engine in the U.S.: a 2.4-liter four-cylinder that we found underpowered. Asked if Jeep ever considered a higher-powered option, Japinga cited the engine's 180 horsepower as "competitive in the segment."