Kia Stands by 10-Year Warranty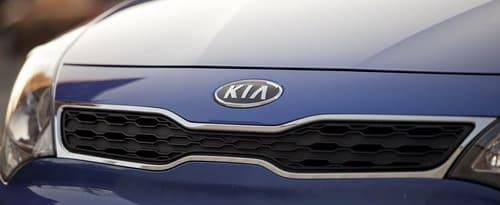 Kia is on a roll with strong sales, but it aims to stick with its vaunted 10-year warranty. Executives at the Korean automaker stood by the 100,000-mile powertrain policy — mirroring Hyundai's defense of the same warranty last year amid questions as to whether it was still necessary.
"We continue to get the cross-shopping set," said Tom Loveless, Kia's U.S. sales chief. "Customers who are continuing to purchase other brands who are coming to Kia expressly for [the warranty] … actually make the decision to purchase because of the warranty coverage. I see no reason to change. It's part of the Kia recipe."
Does Kia need the warranty? The brand still ranks below average in J.D. Power's three-year Vehicle Dependability Study, but Consumer Reports says four out of the automaker's six ranked vehicles have average or better reliability. (A seventh car, the Rio, has insufficient reliability data.) Sales are churning right along, up 18% through the first half of the year. It's not because Kia shoppers are getting huge discounts, either. Besides the soon-to-be-redesigned Sedona minivan, cash incentives on Kia's lineup maxed out at just $1,500 through the first six months of 2012 — not bad for a carmaker whose products range from $13,600 to the high $30,000s.
"We're growing in the meat-and-potato segments," Loveless said. He expects the boxy Soul to find more than 100,000 buyers for the second year in a row as the brand builds on its 22nd consecutive monthly sales record.
But some of that encroaches on Hyundai, which bought a controlling stake in then-bankrupt Kia a decade ago. Bloomberg News noted as much earlier this year, and the carmakers have competing products in a number of segments. Kia's Rio, Forte and Optima sedans compete respectively with Hyundai's Accent, Elantra and Sonata.
Michael Sprague, vice president of U.S. marketing at Kia, says there's "not as much [competition] as there used to be, quite honestly." Sprague said shoppers compare the Optima to the Sonata, but the Toyota Camry ranks No. 2. Shoppers compare the Kia Sorento SUV, meanwhile, to the Toyota RAV4 most often — not a Hyundai.
The popular Kia Soul remains without a Hyundai equivalent while Hyundai's Veloster and Genesis Coupe don't have similar variants in Kia showrooms.
Related
More Kia News
Compare Carmaker Warranties
More Automotive News