Mazda Kai, Vision Coupe Concepts Portend Sleek Styling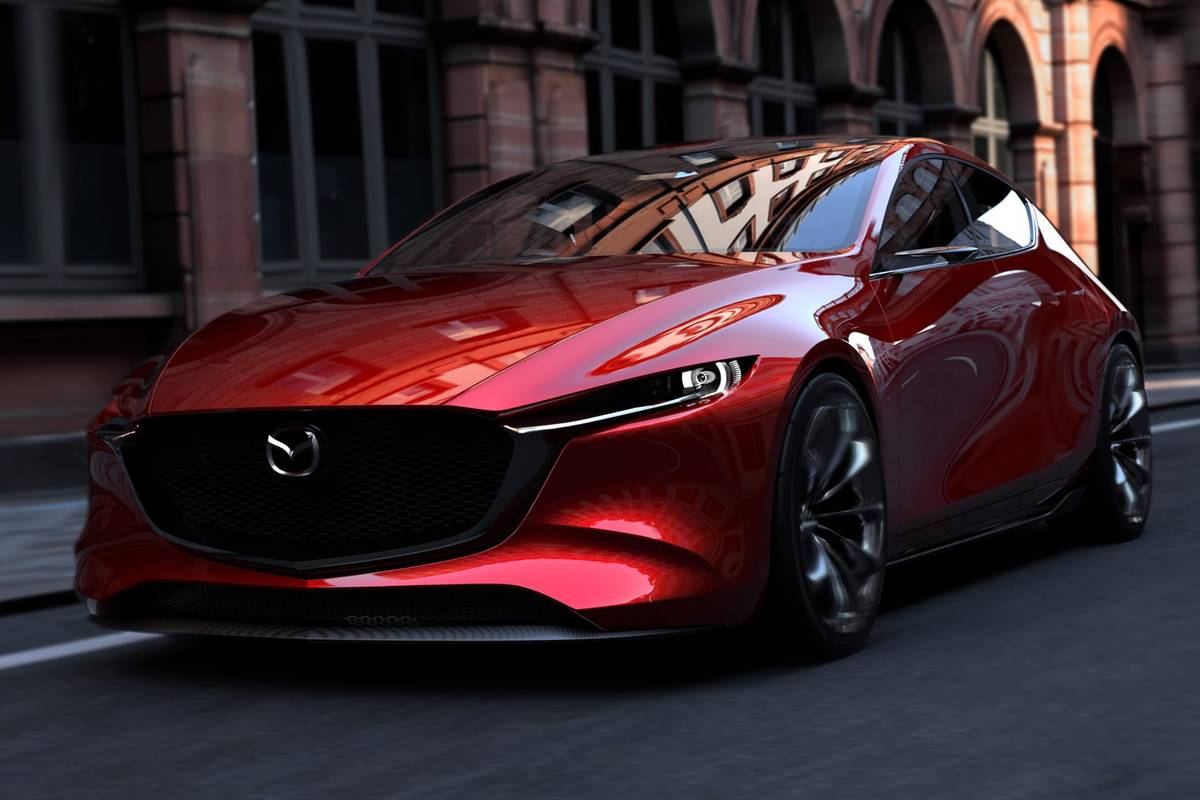 CARS.COM — Mazda unveiled a pair of concepts today at the Tokyo Motor Show that point the way to a high-style future for the automaker — including a hint at the next incarnation of the Mazda3 compact.
Related: Is the Mazda CX-5 Luxe for the Bucks?
The Kai Concept builds on Mazda's current Kodo design theme with an interpretation that's "more elegant and premium," the company says. That fits with Mazda's efforts to move the brand in a more upscale direction.
The Kai Concept also is a more muscular take on Kodo, and the four-door hatchback form could hint at what's to come for the Mazda3. Mazda says the Kai Concept embodies not only the look, but also the latest SkyActiv engineering and technology that "will define the next generation of Mazda cars." It says the refinements will result in a "dramatically quieter, more comfortable ride and an enhanced performance feel."
The Kai interior is a minimalist design with a low, slim dashboard and a simple pod of instruments ahead of the driver.
Vision Coupe
The second concept, the Vision Coupe, is a vision further down the road for Mazda with a "more mature" expression of its Kodo design in a four-door coupe. It builds on the style and energy of current designs with a body shape that embodies a "less is more" simplicity.
It's also something of a look back, as well as forward, since it appears to be a four-door, four-seat version of the RX-Vision concept from the 2015 Tokyo show, with the same drop-dead gorgeous lines and impossibly long hood.
The coupe's futuristic vision for the interior aims for a sense of space — through simplified, almost floating elements such as the console and dash — as well as connection to the outside world. In place of a large display dominating the interior, Mazda has developed for the coupe a see-through screen that displays information only as required or requested by the driver.
Next-Gen SkyActiv
No powertrain was specified for the Vision Coupe. Mazda also displayed at the show its next-generation SkyActiv engine that would be the first production gasoline engine to use diesel-like compression ignition for better response, higher fuel efficiency and lower emissions.