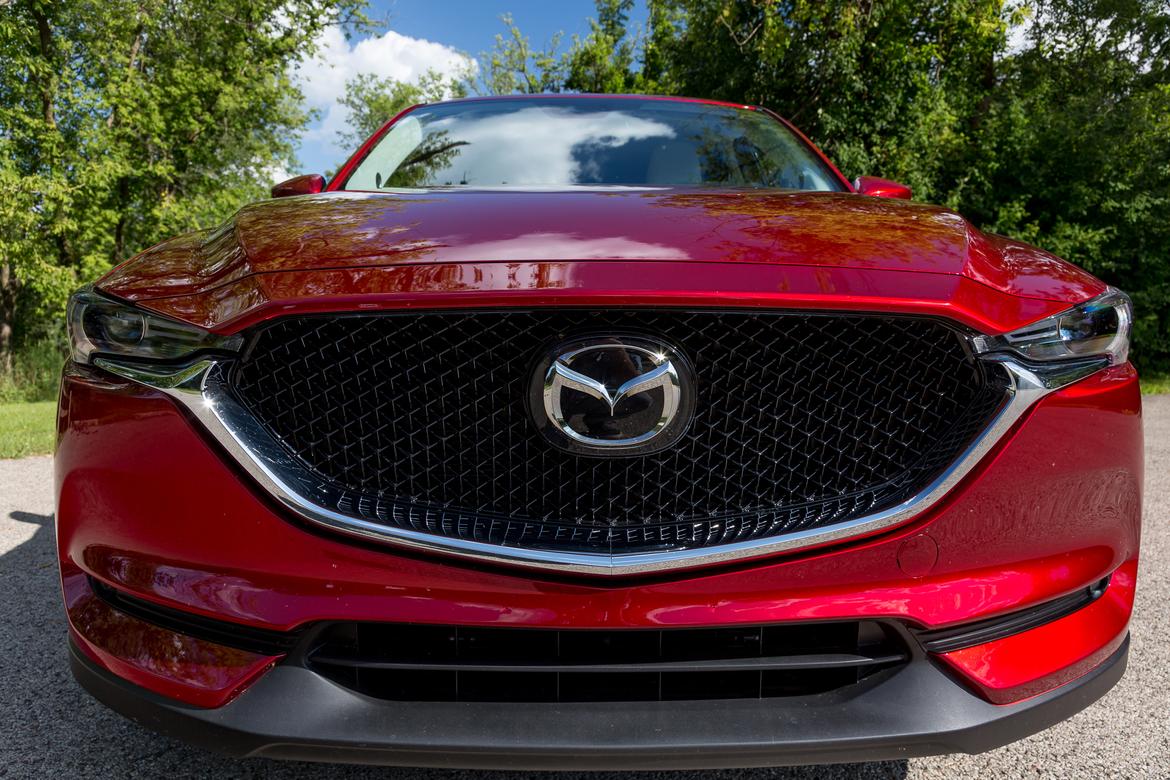 CARS.COM — The 2017 Mazda CX-5 finished on the podium of Cars.com's 2017 Compact SUV Challenge, wowing judges with its luxurious interior. As one of the judges, I proclaimed the CX-5's interior styling and quality could easily be mistaken for an entry-level BMW, or any $40,000 Acura or Infiniti. The question is: What about the rest of the SUV?
Mazda isn't shying away from luxury comparisons in its advertising, so with the CX-5 fresh in our minds, we asked Cars.com reviewers if Mazda is ready to enter the luxury/near-luxury space.
Related: 2017 Mazda CX-5: Real-World Cargo Space
The CX-5 we tested was the most expensive Grand Touring trim level priced at an as-tested $34,380 with options and destination charge. A lower-trim CX-5 like the Sport or Touring doesn't quite stand out as much as the Grand Touring, which adds genuine leather instead of the imitation leather of the Touring. Still, at $34,000, it's one heck of a nice interior. That's only part of the luxury equation, however.
The 'Total Experience'
"While it has become much nicer, Mazda still comes up short of being 'near-luxury' (meaning able to command higher prices) because it does not yet offer a total experience, and that is to offer an overall experience that is clearly better than mainstream vehicles," said Fred Meier, Washington, D.C., bureau chief.
A luxury experience isn't just about the interior, but the ride quality, features, noise levels and engine offerings.
"The interiors are nice, but luxury also tends to equal quiet, and I don't know how extensively they've addressed noise in the cabin," said Joe Wiesenfelder, executive editor. "The CX-5 went from one of the worst to one of the best [in our recent compact SUV test], but I can't speak to the other models. Historically, noise has hurt Mazda in Challenges."
Meier added: "[Mazda's] SkyActiv engines have brought impressive mileage, but also diesel-like clatter and power that's been mid-pack. A definer for 'near-premium' now — and going back to when General Motors would get you to pay more for an Oldsmobile — is better-than-mainstream standard and optional power. They might need a turbo as an option."
More for the Money
The 2017 CX-5 has one engine: a 2.5-liter four-cylinder making a modest 187 horsepower. Competitors, including the 2017 Ford Escape and 2018 Chevrolet Equinox, offer almost 70 hp more from optional turbocharged four-cylinder engines that give them a seat-of-the-pants thrill missing in the Mazda; it's worth noting, however, that both the Escape and Equinox finished behind the Mazda in our test. Part of that is because Mazda does offer more convenience and luxury features than competitors at its price that lean toward the luxury side.
"Despite an as-tested price close to the group's average, the CX-5 had premium features like a power, height-adjustable passenger seat and heated rear seats," said Kelsey Mays, senior consumer affairs editor, in our Challenge.
You can also add a head-up display to that list, a feature that projects mph and other vitals on a display near the windshield for easier viewing — something not often available in new non-luxury, non-sports cars.
Holistic Approach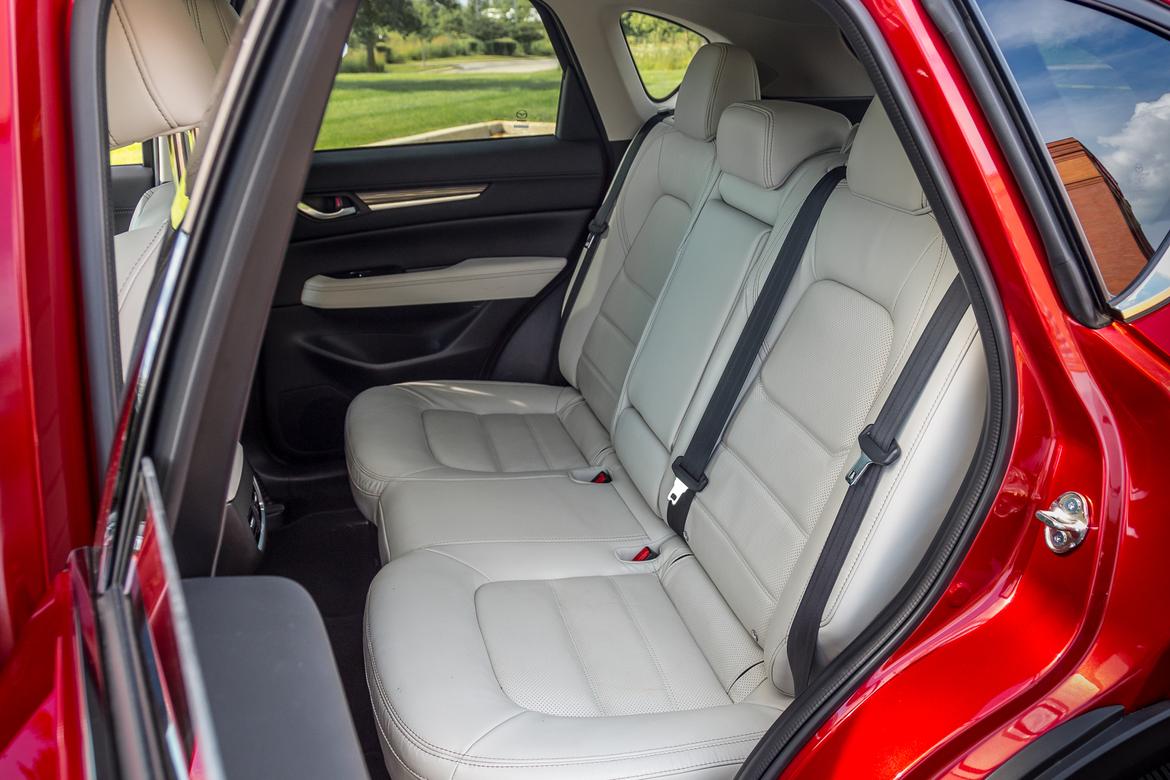 Beyond the vehicle itself, however, is the ownership experience, where luxury automakers typically go above and beyond with creature comforts for guests in the showroom and service department — and Mays explains Mazda still has work to do.
"So much of any premium brand involves the shopping and ownership experience, and Mazda still lags among non-luxury brands in both the showroom and the service bay," Mays said. "If the automaker hopes to elevate itself to semi-luxury status, it needs to take a holistic approach, and that means improving its dealerships."
The very notion of Mazda being a luxury or near-luxury automaker may seem a bit silly — but the fact that we're even asking the question is a testament to how much quality is inside the CX-5 Grand Touring. You don't get this level of luxury elsewhere in the segment for the same money, but as a true luxury vehicle, the CX-5 and other Mazdas still have room to grow.