Nissan's Smart Rearview Mirror Improves Rear Visibility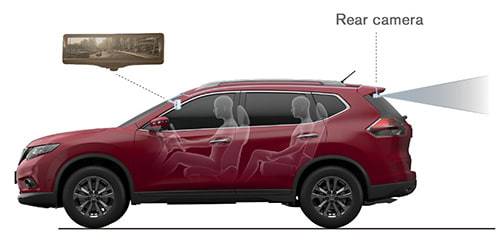 Come 2016 or 2017, Nissan could have a better rearview mirror in some of its cars. After an initial rollout to its racecars and Japan-market vehicles, the automaker plans to introduce its new Smart Rearview Mirror to global markets over the next few years. The SRM uses a high-res rearview camera to overlay what's behind you — in real time — in the conventional rearview mirror. Drivers can alternate between the mirror and the monitor with a switch on the bottom of the mirror frame.
Which Small SUV Has the Best Rear Visibility?
If it works, the technology could free drivers from the compromised sightlines that short rear windows, large rear head restraints or bulky C- and D-pillars create. It also means big Uncle Eddy could sit in back without blocking three interstate lanes.
But execution matters in a huge way.
A handful of cars — the Tesla Model S comes to mind — already have true rearview cameras that you can leave on all the time, as opposed to backup cameras that only work when you put the car in Reverse. Most examples reduce the traffic behind you to specks in the distance, however, as zooming pavement takes up most of the wide-angle lens.
Toward that end, Nissan says it developed a narrow-angle, 1.3-megapixel camera that displays on a 4:1 aspect ratio, not the 4:3 or 16:9 ratio of conventional dashboard monitors. The automaker claims the SRM can provide a clear view even in rain, snow, darkness or direct light such as a sunset or bright headlights in traffic behind you. It also shows up on the rearview mirror with no reflective overlap.
We'll see. The automaker says it will have an example of the Smart Rearview Mirror installed in the 2014 Nissan Rogue at this week's 2014 New York International Auto Show, so stay tuned for our up-close impressions.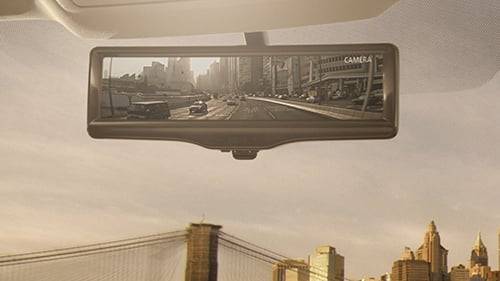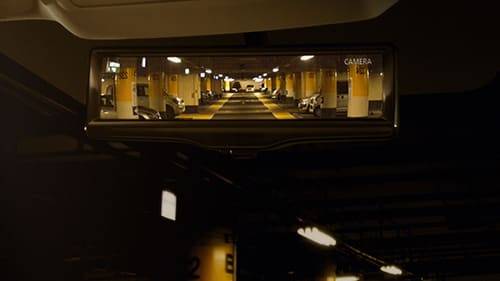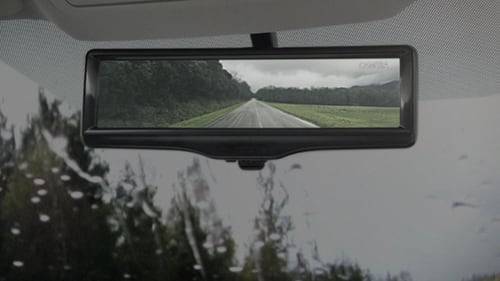 Manufacturer images