What's the Best New-Car Deal for December 2019?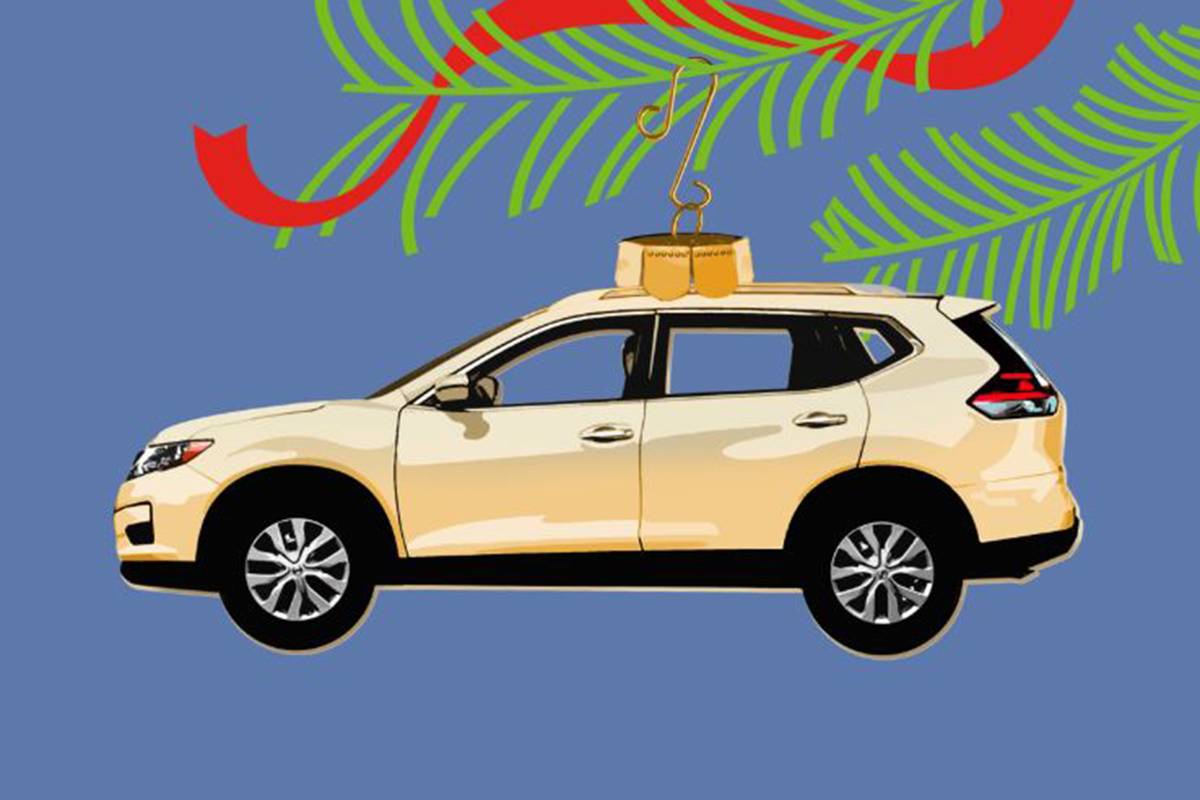 If you pulled a Clark Griswold on the old car trying to get this year's Christmas tree home from the tree lot, at least you can save a bundle on its replacement. December has ranked as the highest single month of the year for new-car incentives over the past three years running, per Motor Intelligence. And discounts are back on the rise: J.D. Power noted in November that the auto industry was on pace for incentives to average just over 11% of MSRP for the first time in more than a decade.
Related: How to Use New-Car Incentives, Rebates and Finance Deals
Which deals are worth a gander? See our picks below, and note that all offers we detail expire Jan. 2, 2020.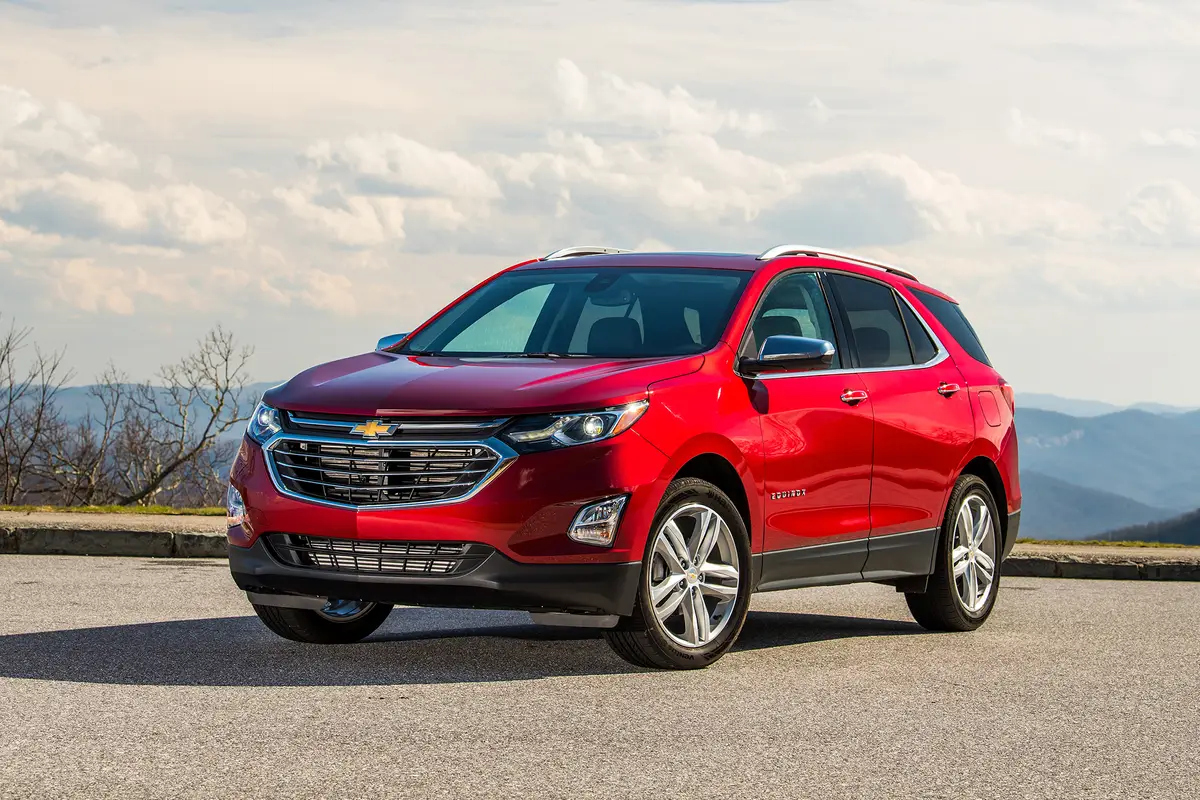 How much can I save? As much as 15.5%. That's the discount with Chevrolet's advertised example — $6,163 off a well-equipped 2020 Equinox that's priced at $39,740 (all prices include a destination charge) — thanks to a cavalcade of employee pricing and other cash discounts. Even absent that example, we observed base cash incentives on the Equinox at a decent $3,250 for the 2020 model, excluding the base Equinox L. On the next-higher trim, called LS, that discount could knock off as much as 12%. Such are the spiffs for Chevrolet's compact SUV, with model-year 2020 examples averaging 54 days in Cars.com dealer inventory through most of November. That's well past November's 37-day average for all dealers on incoming 2020 models, signaling the Equinox as one of the month's slower sellers. Maybe these deals will quicken the pace.
What about on the 2019 Equinox? You'll have a hard time finding one: As of this writing, the 2019 model year accounts for just 4.7% of new Equinox inventory on Cars.com. But if you do, even steeper discounts await: Chevrolet advertises $6,750 off a well-equipped 2019 Equinox priced at $41,485, or 16.3%. We observed base cash incentives off the 2019 Equinox, meanwhile, at $3,500 for all but the L.
What about discount financing? Qualified shoppers can get 0% financing for 72 months plus $1,500 off a 2020 Equinox and $1,750 off a 2019 model, excluding the Equinox L.
But the Equinox didn't do so hot when you compared it to a whole mess o' compact SUVs a couple of years back. That's true, in part because of its stinginess on standard safety equipment. It's been a recurring problem for Chevrolet, but GM's mass-market brand is righting the ship: For 2020, the Equinox adds standard safety technologies like automatic emergency braking and automatic high beams; both were previously optional.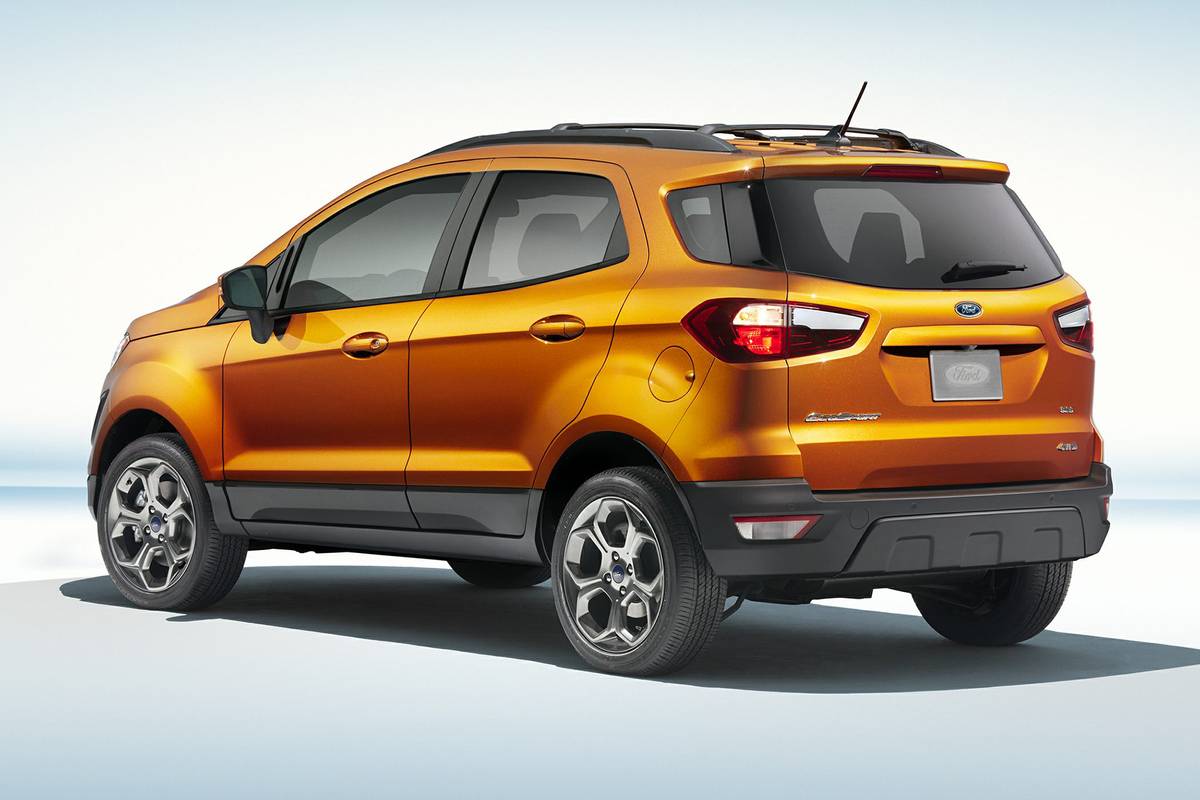 How much can I save? From around 9-21%, depending on specifics. Through Jan. 2, Ford is offering $2,915 to $4,500 off its smallest SUV based on the market and trim level. On select inventory that's been on dealer lots for some time, shoppers can get even more off — nearly $5,000 in some markets. Such is the case on an SUV for which 2019 model-year examples averaged 123 days in Cars.com inventory through most of November; that's well above the 99-day average for 2019 models.
Are there any 2019s left? Quite a few. As of this writing, model-year 2019 examples account for well over half of new EcoSport inventory on Cars.com.
What about discount financing? Advertised terms aren't great. In lieu of cash discounts, Ford is marketing 8.9% financing for 84 months. Given that Bankrate pegs the average finance rate on a 60-month loan at just 4.6%, it's likely high-credit shoppers will find better rates elsewhere, even at such lengthy terms.
Didn't this thing kind of bomb when you guys compared it to other subcompact SUVs? Yes. Among its notable flaws, Ford's tiny trucklet lacks essential safety equipment, with automatic emergency braking still unavailable. Another red flag for safety-conscious shoppers: The EcoSport lacks crash tests by the Insurance Institute for Highway Safety as of this writing. But, hey … it's cheap.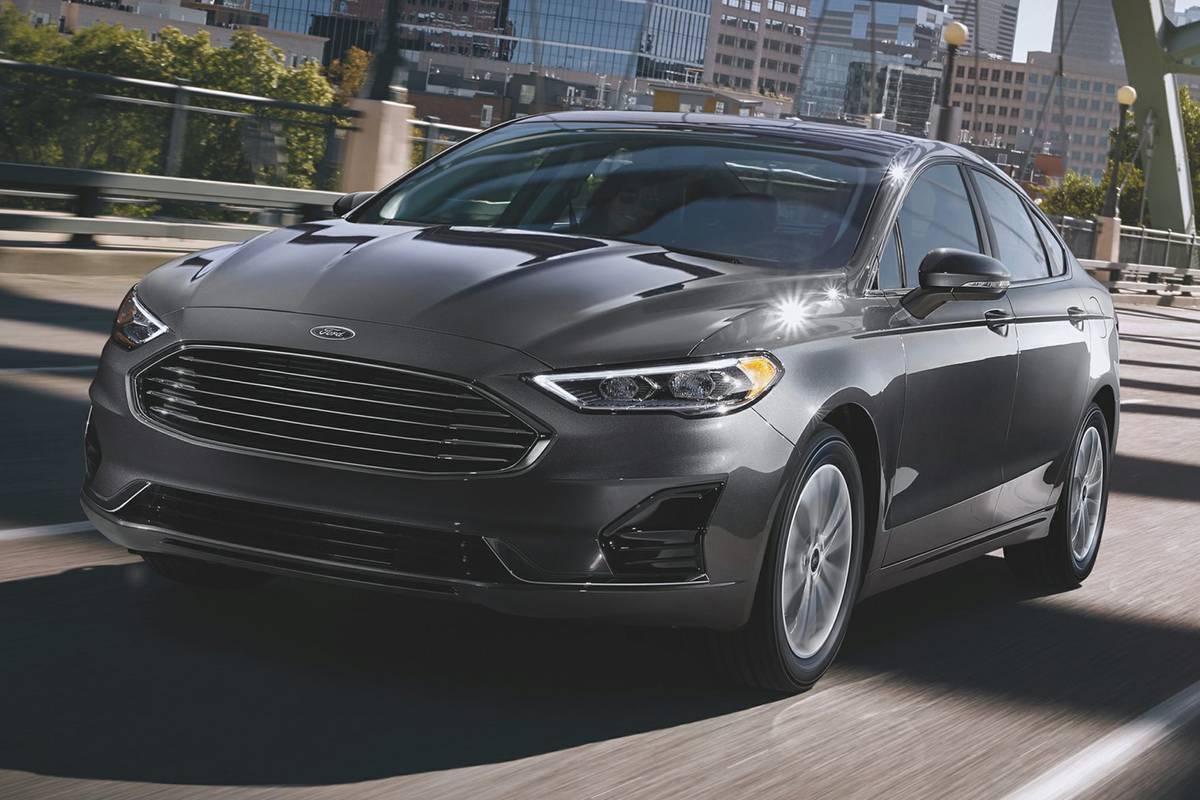 How much can I save? It's quite a spread — 5-20% depending on where and what you get. Ford is advertising $1,420 to $4,750 off its soon-to-depart sedan, depending on trim level and region, but shoppers can get some $3,750 to $6,500 on select inventory that's been on dealer lots for some time, depending on the market and trim. That amounts to 20% off in many examples, though in some cases it requires financing with Ford. Those are stellar deals for a model that averaged 126 days in Cars.com inventory through most of November for the 2019 model year, which still accounts for roughly 4 in 10 new Fusion sedans on Cars.com as of this writing.
What about discount financing? Qualified shoppers can get 3.9% through 84 months in most markets we surveyed. In some markets, qualified shoppers can get 0% for 60 months plus as much as nearly $2,000 — a considerable deal for creditworthy consumers.
Any deals on the Fusion Hybrid or Fusion Energi? Incentives are generally a little lower, at $1,000 to $2,000 depending on region. Alternately, creditworthy shoppers can get 3.9% financing for 84 months. Expect to look hard for a qualifying example, though: As of this writing, the 2019 Fusion Hybrid and Fusion Energi (that is, the plug-in hybrid) account for just 6.8% of all Fusion inventory on Cars.com.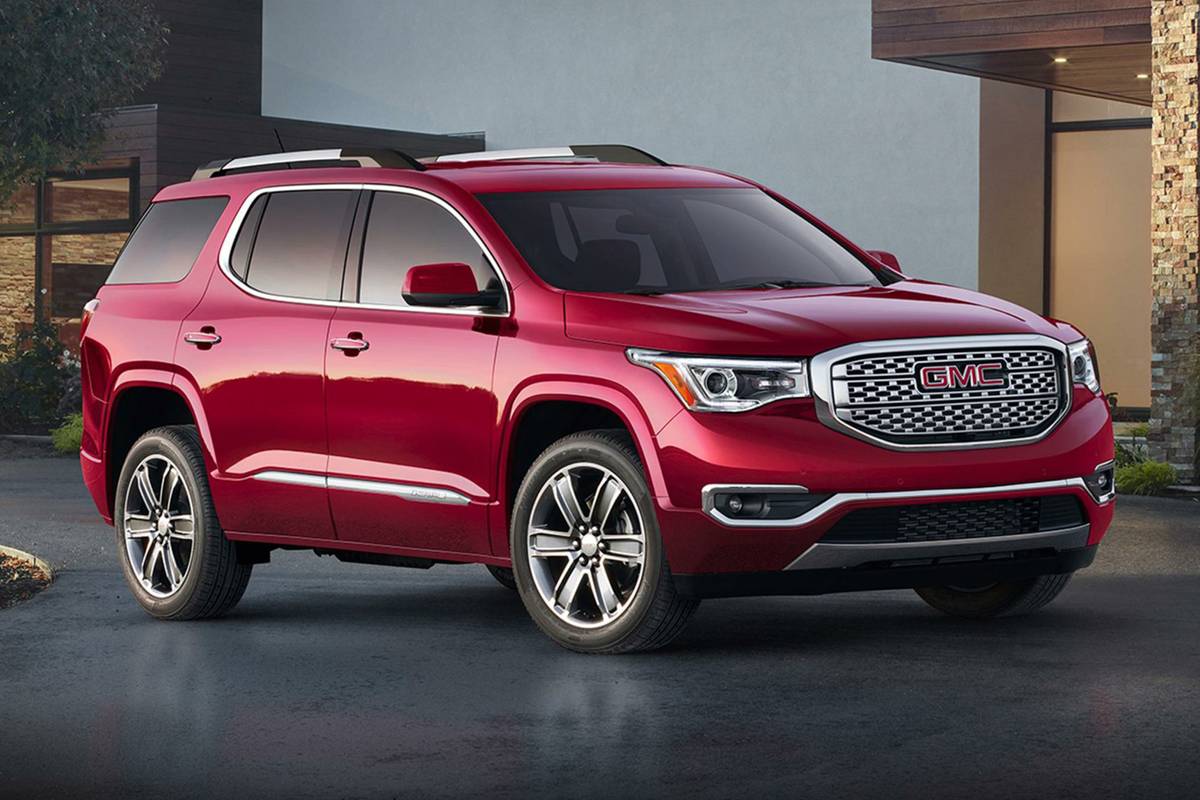 How much can I save? GMC is offering an even 18% off MSRP for all but the base trim level, called the SL, which works out to nearly as much when you factor in a full destination charge. That translates to savings of anywhere from roughly $6,000 to $10,500 off, depending what you buy. The 2019 Acadia averaged 157 days on dealer lots through most of November, but it's still in good supply, as 2019 models account for nearly half of new Acadia inventory on Cars.com as of this writing.
What about discount financing? In most markets, qualified shoppers can get 0% financing for 72 months plus $2,000 on all but the SL.
What if I want the updated 2020 Acadia? Expect to pay more for the refreshed SUV, which gets a push-button gear selector and more interior storage, plus new drivetrains. The current Acadia is no slouch, however: It bested the winner of a previous Cars.com mid-size SUV comparison — the Nissan Murano — when we evaluated the two head-to-head.
More From Cars.com:
The Returnees
We focus on cars new to the list or ones we haven't highlighted in the past few months. But a few cars from recent months still carry deep discounts in December:
How We Look for Deals
To look for December deals, we looked at days-to-turn data from November — specifically Nov. 1-23, the window we gathered the data — which measures how long it takes on average for dealers to sell a given car. That illustrates slow sellers, cars on which dealers could be more willing to cut a deal. Then we looked at factory cash discounts and low-interest-rate financing offers that are especially high for the price of the car. After all, $3,000 is a lot more on a Ford Escape than a Ford Expedition.
In previous installments of our monthly Best Deals series, we also factored in how well each car sold during the prior month. But many automakers have since moved to quarterly sales reports instead of monthly updates, which reveal little about the slowest sellers in recent past. We've since dropped the practice.
Incentives data come from automakers' websites, while days-to-turn data come from Cars.com inventory. Remember, our numbers are current as of publication for the markets we survey (generally Atlanta, Chicago, Denver, Houston, Los Angeles and New York). They reflect advertised customer discounts, not unadvertised factory-to-dealer cash. Discount financing typically requires qualifying credit, too, and incentives may vary by region and trim level; automakers may also change them later in the month. In sum: Your discounts may vary, so check with your local dealer for specifics.
Cars.com's Editorial department is your source for automotive news and reviews. In line with Cars.com's long-standing ethics policy, editors and reviewers don't accept gifts or free trips from automakers. The Editorial department is independent of Cars.com's advertising, sales and sponsored content departments.