Minivan Stigma is Alive and Well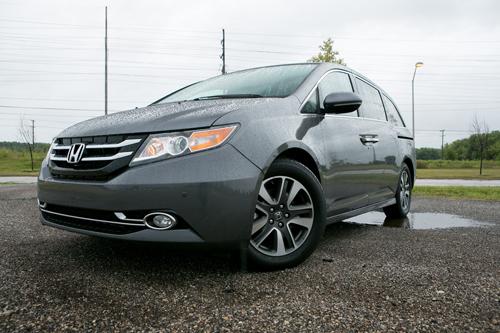 There is a condition that exists in American suburbs, coast to coast. It is an irrational aversion to that most practical of family vehicles, the minivan.
In the first quarter of 2014, car shoppers voting with their wallets have chosen three-row crossovers over the minivan nearly two to one. Compared with the same time period a decade ago, minivan sales have declined more than 50 percent. Fiat Chrysler Automobiles recently announced the Dodge Grand Caravan's days are numbered. The automaker plans to shed the Grand Caravan but keep its other minivan, the Chrysler Town & Country. It also plans to replace the Town & Country in mid-2016 with a new minivan as well as a hybrid version.
Read More #FamilyCarAdvice
If those numbers aren't concrete enough, we have minivan-stigma sufferers on our own staff, including our Chief Mom (and mother of three) Kristin Varela.
Below, she and managing editor (and father of two) David Thomas try to get to the heart of this decline.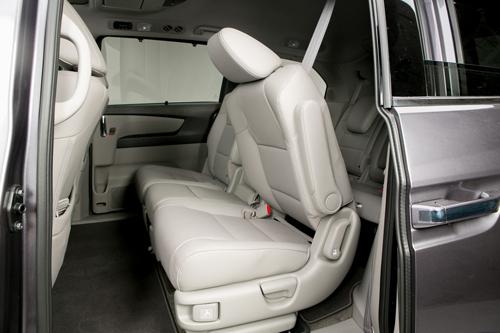 David: I think we agree that minivans are the most practical vehicles for families with either a lot of kids or a lot of stuff — or too much stuff — and a minivan's price and fuel economy are on par with the larger three-row crossovers. The only reason you wouldn't pick one — unless we get into the whole all-wheel-drive discussion — is because of the dreaded minivan stigma (said in spooky voice, a la the guide at Disneyland's Haunted Mansion). Is that really what's holding you back from going all-in on a minivan?
Kristin: Well … partially. "Stigma" implies that I care what other people think about my car, which I don't. I do, however, care what I think about my car, as I'm the one who has to spend a great deal of time in it (both with and without my family). As parents, we are always making sacrifices for our families. My car feels like one of the few areas where I can almost have my cake and eat it, too. With many of the three-row crossovers on the market, I can get almost all of a minivan's functionality in a package that appeals more to my sense of style, taste and driving preferences.
David: After having kids, I think there's a switch that's turned off in parents and they no longer care about certain things. For me, moving to suburbia meant giving up on foodie-centric restaurants, routinely seeing concerts after 9 p.m. and certainly worrying about style. This is why I have a half-dozen hooded sweatshirts in my closet and a stack of baseball caps that I don, Mr. Rogers-style, once I get home from work. I give up on paying attention to my own looks once the kids are in my orbit, and that certainly extends to our family car, a Subaru Outback. It's the least interesting car to look at, yet many of them litter my suburb and others — as much as any minivan or three-row crossover.
Kristin: So why not just throw in the towel and drive a minivan? What does your wife think of them? Maybe I'm not the norm, but I make a conscious effort to maintain my sense of self in between all the other demands of life (carpool, work, driving to dance practice, piano, field trips, sleepovers, family dinners, managing the grocery list, family budget, and on and on). I have a few things I cling to for my own sense of center: yoga, bubble baths, sushi dates with my husband, and a car I don't loathe. Maybe that's the trick. Maybe each parent has her or his few "things" that are less negotiable than others. The car is one of mine. What are yours?
David: Well, my wife certainly would drive a minivan, and if we had three kids we likely would, but she is probably in the minority. I'm constantly talking to neighbors and other moms and dads at T-ball practice or birthday parties about what car they should buy next. I'd say 95 percent of them are asking about three-row crossovers, and if they ask about a minivan, they basically already know they're getting another Honda Odyssey or Chrysler Town & Country; they just want me to validate that their choice is the practical one. Their switches must have been triggered, too.
Kristin: The funny thing is, I don't place a stigma on other families that have minivans. They are fabulously functional — there's no arguing that — and every parent should have a friend with a minivan to schlep everyone to the zoo. I just don't want to have to keep driving one during those precious few hours I can eke out to dedicate to myself after taking care of everyone else.
Are you suffering from minivan stigma? Tell us how you've coped in the comment section below.
Cars.com photos by Evan Sears