5 Things to Know About the 2018 GMC Terrain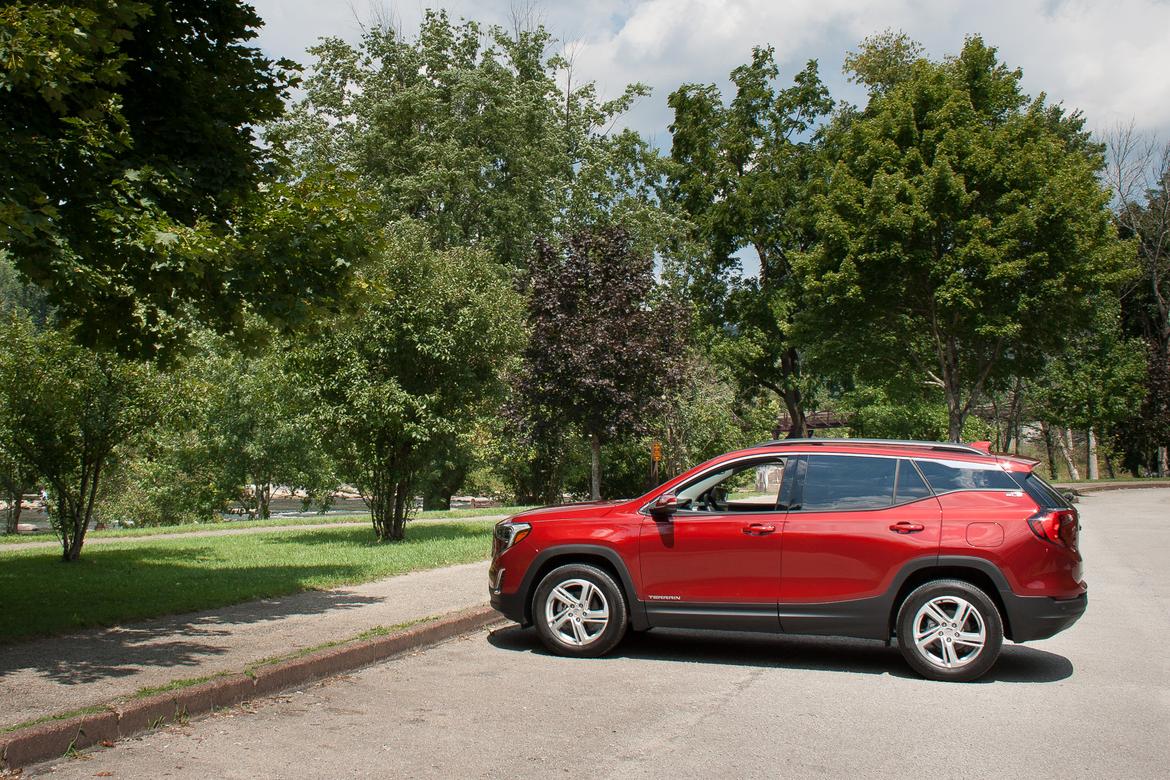 CARS.COM — GMC's Terrain SUV had been on the market for eight model years — an eternity in the car world — with relatively few changes, but a full redesign for 2018 has modernized and transformed GMC's entry in the hot compact SUV class.
Related: 2018 GMC Terrain Review: First Drive
The new Terrain has the kind of refinement you'd expect of a brand-new SUV, but it also packs some unexpected features that set it apart from many competitors. Here are five things you may not know about GMC's newest SUV:
1. A Turbo-Diesel Engine Is Optional
Diesel's image took a pummeling as the VW diesel crisis unfolded, but it hasn't stopped GMC from pressing forward with an available diesel engine for the new Terrain. Rated at 137 horsepower and 240 pounds-feet of torque, the Terrain's turbo-diesel 1.6-liter four-cylinder is refined and strong, and it returns compact-sedan-like fuel economy; EPA-estimated gas mileage for the front-wheel-drive diesel Terrain is 28/39/32 mpg city/highway/combined.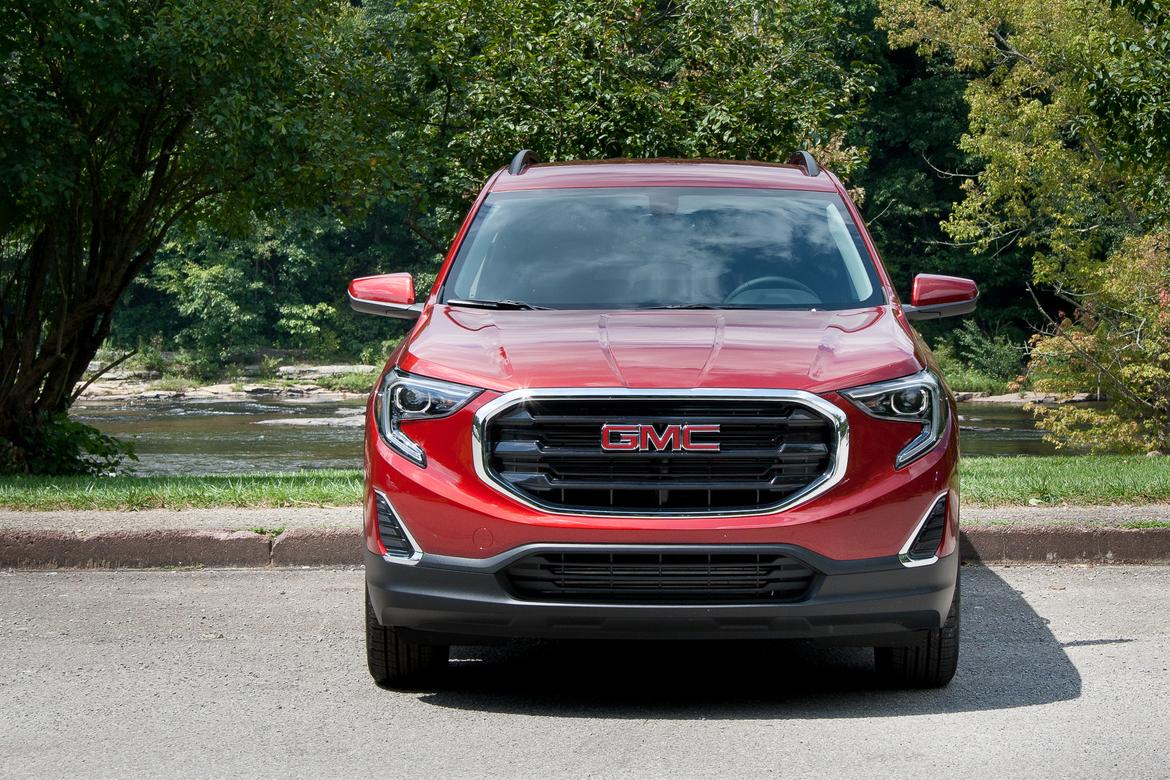 2. A Flat-Folding Passenger Seat Is Standard
This is one of those small things that can make a big difference when it comes to cabin utility. With the front passenger seat folded along with the split-folding backseat, there's enough room for cargo up to 8 feet long. That's enough space for a single-seat kayak, which otherwise would need to go on the Terrain's roof.
3. Cloud-Based User Profiles
User profiles in cars aren't a new concept — they're often tied to a specific key fob — but GMC takes them a step further in the 2018 Terrain. The SUV's available 8-inch touchscreen multimedia system lets you create a profile that's stored in the cloud, which makes it accessible in other GM vehicles equipped with this new technology. If your spouse's car has this system, for instance, logging into your profile recalls your entertainment and vehicle settings.
4. Standard Type-C USB Port
In addition to the rectangular Type-A USB port that most cars and SUVs have, the 2018 Terrain also has a standard Type-C USB port. Like the ubiquitous Type-A port, the Type-C port lets you connect your smartphone to charge the device and use the multimedia system's standard Apple CarPlay and Android Auto connectivity, which lets you mirror select phone apps on the dashboard screen. In addition, some laptops like the Apple MacBook use a Type-C port to charge the battery, so you don't need an adapter to charge it in the Terrain.
5. The Gear Selector Isn't So Bad
We were skeptical of the Terrain's Electronic Precision Shift system when we first laid eyes on it at the SUV's auto-show debut, and rightly so: From rotary knobs to shift levers that spring back, automakers have been experimenting with new ways to change from Park, Reverse, Neutral and Drive without necessarily improving the experience for the driver. Electronic Precision Shift, however, manages to avoid this trap with its combination of push-buttons and trigger switches that let you operate it by feel alone — something some shifter designs struggle with — using your index and middle fingers.