Coupe Vs. Sedan: What's the Difference?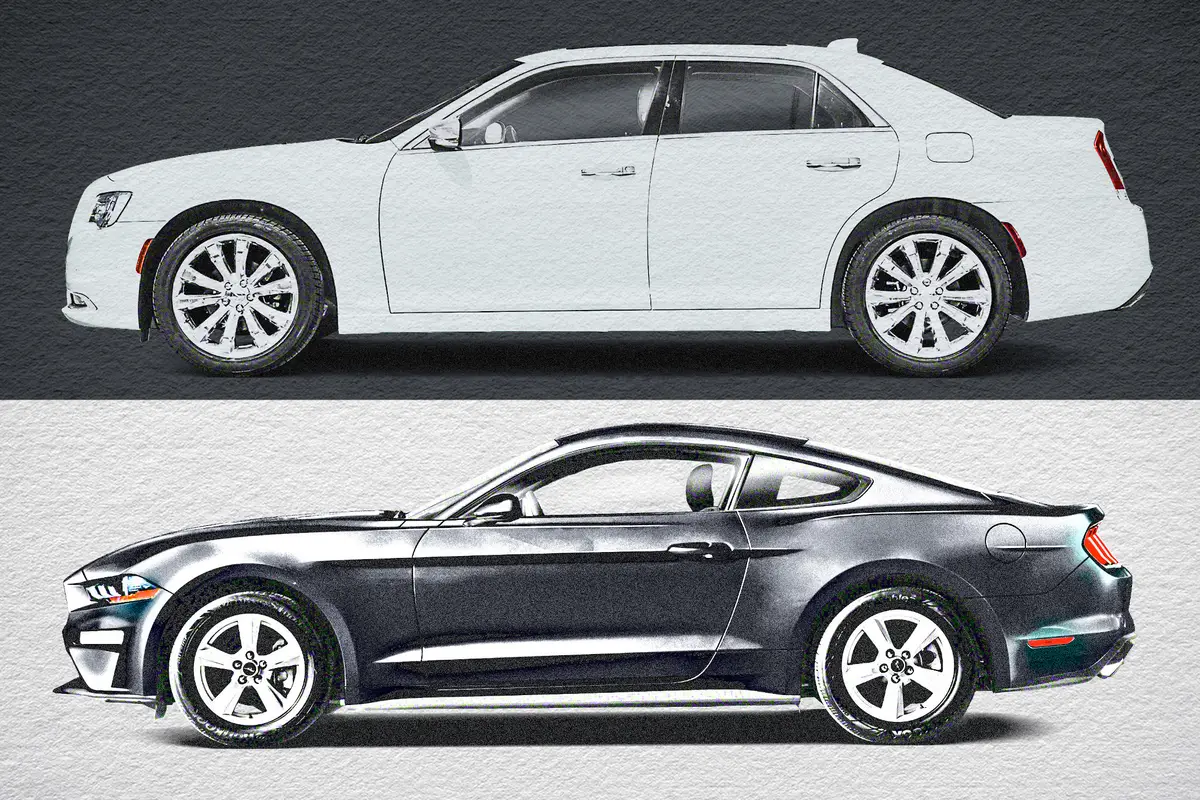 Talk to different people and you may very well get different definitions for coupe and sedan. While some definitions center on certain subjective styling elements, among modern cars, the difference has mostly been clear-cut: Coupes have two doors, a trunk and a fixed roof, while sedans have four doors, a trunk and a fixed roof. And with their greater focus on sporty design, coupes typically aren't as good as their sedan siblings at carrying people and cargo.
However, the line between what's a coupe and what's a sedan has been getting blurrier each year as automakers — particularly luxury ones — launch new models that test these definitions.
Related: 2019 Mercedes-Benz CLS Puts Other 4-Door Coupes on Notice
One of the first modern cars to do this was the 2006 Mercedes-Benz CLS-Class. Low and sleek with a gracefully arcing roofline, the CLS' silhouette had the look of a big coupe. It also had four doors like a sedan. No problem; Mercedes just called it a four-door coupe. The CLS soon had competition in the form of the Audi A7 — a similarly sleek car that was slightly different in that it had a rear hatch instead of a trunk — and BMW 6 Series Gran Coupe. All three cars emphasize sporty design over traditional sedan practicality.
Luxury brands weren't done reinterpreting the coupe, though; they also had their eyes on the increasingly popular SUV body style. Here, they took a similar approach by adding a sloping coupelike roofline to create all-new models like the BMW X4 and X6, and a coupelike version of the Mercedes-Benz GLC-Class. As with the cars, the SUVs' sleeker silhouette is meant to convey sportiness — but regardless of whether you think it does, the designs tend to reduce visibility and compromise backseat comfort in addition to shrinking available cargo space. What's more, these coupelike SUVs cost more than their regular SUV siblings.
More From Cars.com:
What's next? A coupelike minivan or a coupe-inspired pickup truck? Tesla did show something of the latter recently, but it's important to remember that how a vehicle is labeled or marketed is less important than how it fits in with your day-to-day life. If you like how coupes look and are willing to put up with the practical shortcomings that come with the body style, find one that you like. If you're not, there are still plenty of sedans and regular SUVs from which to choose.
Cars.com's Editorial department is your source for automotive news and reviews. In line with Cars.com's long-standing ethics policy, editors and reviewers don't accept gifts or free trips from automakers. The Editorial department is independent of Cars.com's advertising, sales and sponsored content departments.