CARS.COM — Before you can admire your lit Christmas tree and take in its woodsy aroma in your living room, you have to get it home from the lot. With approximately 25 to 30 million Christmas trees purchased every year, there are a lot of opportunities for damage — not only to your car, but to the car driving behind you. What's the best strategy for getting that tannenbaum home intact? Put that eggnog down and listen up.
Related: Turkey Trot: Transport Your Holiday Foods Safely
Aside from finding a tree lot that delivers, one of my favorite tips comes from Rick Dungey, spokesman for the National Christmas Tree Association. "If someone at the farm or lot where you buy the tree offers advice on the best way for you to transport your tree, take it. Those folks deal with thousands of trees per year and you deal with one," he told Cars.com.
Here are some more tips from the National Christmas Tree Association for getting your tree home without diminishing your holiday cheer.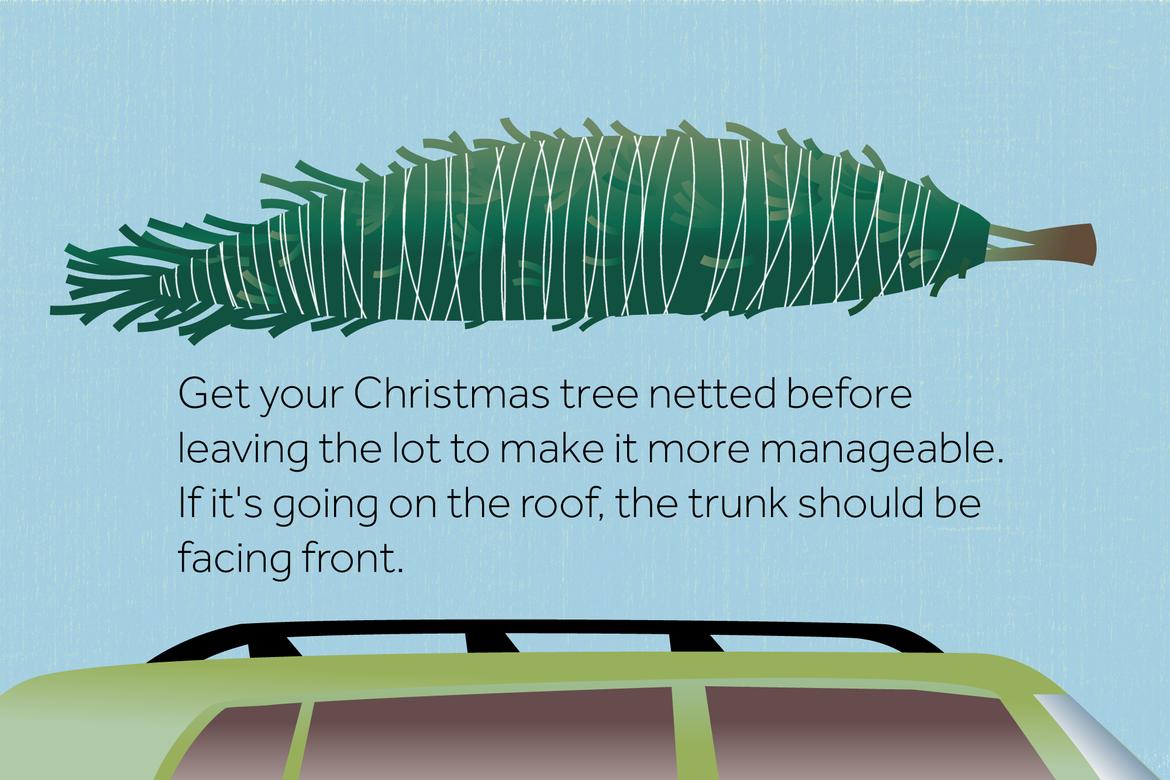 Get your Christmas tree netted before leaving the lot to make it more manageable, and if it's going on the roof, the tree's trunk should be pointed toward the car's front end. Both of these tips will help reduce wind damage to the pine needles.
Make sure to select a tree that will either fit inside your car's cargo area or, if you have a roof rack, on top of your roof properly. Also ensure that you have enough rope or cord to wrap around the tree and secure it to the roof rack or to the cargo hooks.
Place a tarp or blanket over the cargo area to protect the interior from loose needles. If you're going to place the tree on the roof, place a tarp, plastic sheet or blanket between the tree and the roof rack to protect the roof from scratches.
If you are transporting a tree in a pickup truck, there could be hot spots in the truck bed — from the exhaust pipe, for example. This can damage the tree's needles, so put something under it like an old blanket.
Before leaving the lot, give the tree a good tug to make sure it's secure.
Drive slowly and avoid the highway, especially if you're not used to hauling heavy objects on your car's roof. They affect your vehicle's center of gravity and emergency handling.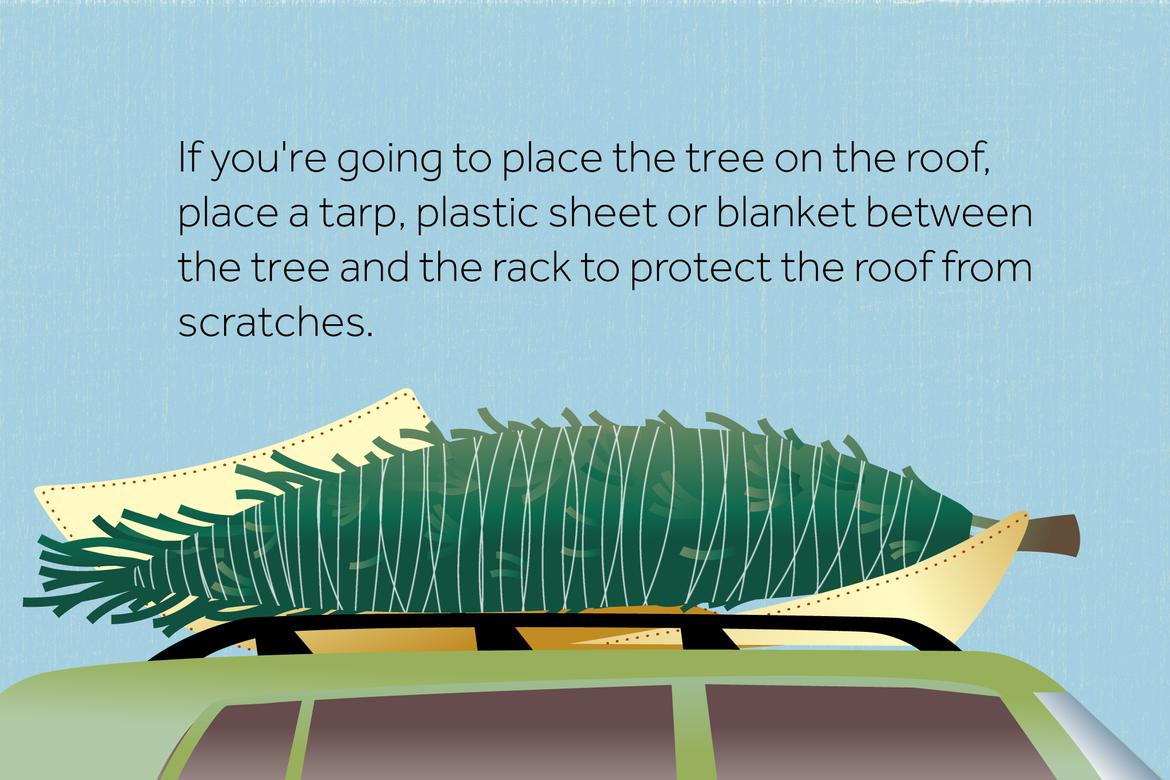 Let's not forget the not-as-fun part of having a real tree: Taking it out of your house and to the recycling center. Those extra-dry needles love to scratch a car's exterior and lodge themselves into carpeted floor mats. Use blankets to minimize damage and to keep cleanup time shorter.
And whether you're bringing the tree home from the lot or heading to the recycling center with it, do not put your tree on your car's roof unless it has a roof rack.
With a little forethought and tips from the pros, your tree should bring you a season of bliss.