Relaunched in 2002 by new owner BMW, the iconic British Mini brand traces its roots to 1959. New Minis retain a family resemblance to the brand's original, influential front-wheel-drive cars. While Mini has since ventured into other classes, such as crossovers, the revived car started off as a two-door hatchback; convertible, coupe and four-door versions came later. First known as the Mini Cooper and later as the Hardtop, with "Cooper" used in trim-level names, Minis are characterized by sporty handling and a firm ride. Minis are known for their numerous personalization options and appearance packages.
Latest generation
2007–12 Cooper

A subtle redesign grew the Mini Cooper slightly and bumped horsepower to 118. The Cooper S received a 1.6-liter turbocharged engine with 172 hp. Both models now offered six-speed manual or six-speed automatic transmissions. Convertibles were not built on the redesigned platform until … 2009, when a new John Cooper Works edition was added. A 2011 refresh brought new bumpers, taillights, foglight placement and a small horsepower increase. The coupe rolled out in 2012.
Read more
MSRP range

$19,500–$35,100

Consumer rating
Combined mpg

28–31

Body styles

Convertible, coupe, hatchback
Notable features in 2012:
Newly available Mini Yours personalization options
Three body styles, including new coupe
Convertible's Openometer tracks top-down time
Six-speed manual or automatic
S and John Cooper Works performance models
Previous generation
2002–06 Cooper

The base Mini Cooper launched with a 115-hp, 1.6-liter four-cylinder engine available with a five-speed manual or continuously variable automatic transmission. The Cooper S had a supercharged 1.6-liter with 163 hp and a six-speed manual transmission only. A convertible debuted in … 2005.
Read more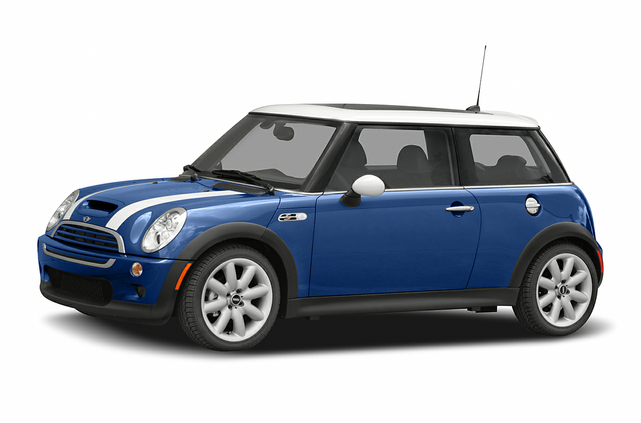 MSRP range

$17,450–$21,950

Consumer rating
Combined mpg

–

Body styles

Convertible, hatchback