2012 Kia Rio5: Car Seat Check
With its 2012 redesign, both the Kia Rio and Rio5 hatchback get updated looks that follow the styling cues of most of the Korean automaker's lineup. These subcompacts have room for five and get an EPA-estimated 30/40 mpg city/highway. For our Car Seat Check, we tested the Rio5 hatchback.
For the Car Seat Check, we use a Graco SnugRide 30 rear-facing infant-safety seat, a Britax Roundabout convertible child-safety seat and Graco high-back TurboBooster seat.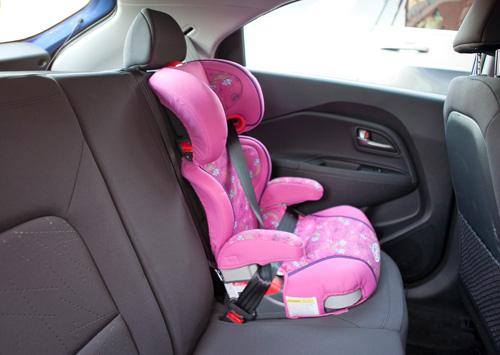 The front seats are adjusted to a comfortable position for a 6-foot driver and a 5-foot-8 passenger. The three child seats are installed in the second row. The booster seat sits behind the driver's seat, and the infant seat and convertible seats are installed behind the passenger seat. We also install the infant seat in the second row's middle seat with the booster and convertible in the outboard seats to see if three car seats will fit. If there's a third row, we install the booster seat and a forward-facing convertible.
Here's how the 2012 Rio5 did in Cars.com's Car Seat Check: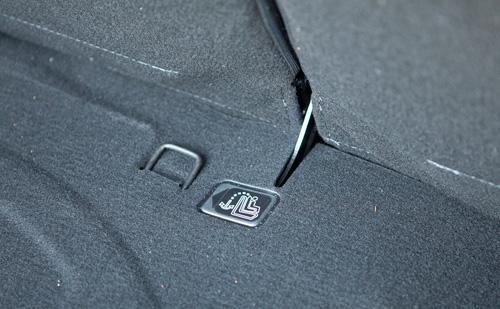 Latch system: The Rio5 has two sets of lower Latch anchors in the outboard seats. The anchors are buried deeply between the back and bottom cushions, and the inner anchors are especially hard to find because of stiff seat cushions. Three tether anchors are on the hatchback's cargo floor directly behind the seats. The tethers are retractable, so they lay flat when not in use.
Booster seat: The Rio5's seats have some bolsters that hugged our high-back booster seat and kept it from sliding on top of the seat belt buckle, which is recessed in the seat cushion.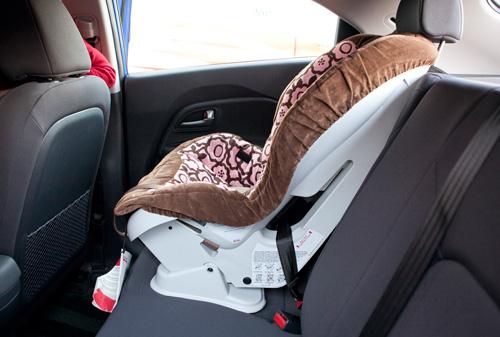 Convertible seat: Our forward-facing convertible fit well in the Rio5. There was enough backseat room that we were able to install the rear-facing convertible without moving the front passenger seat forward.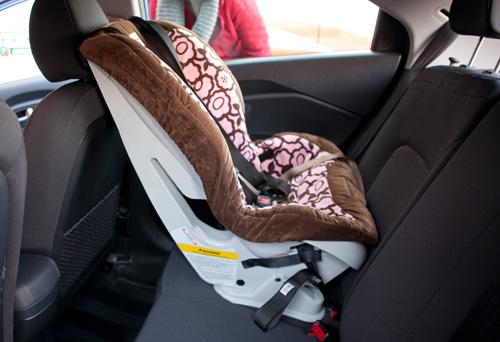 Infant-safety seat: We did have to move the front passenger seat forward to fit the rear-facing infant seat in the second row. This left our tester's shins grazing the Rio5's glove box.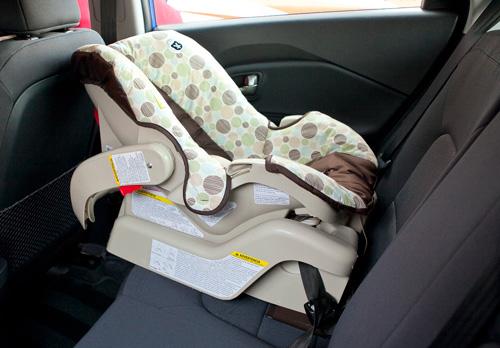 How many car seats fit in the second row? Two
Editor's note: For three car seats — infant-safety seat, convertible and booster seats — to fit in a car, our criterion is that a child sitting in the booster seat must be able to reach the seat belt buckle. Parents should also remember that they can use the Latch system or a seat belt to install a car seat.