Every Car Needs Volvo's Flip-Down Head Restraints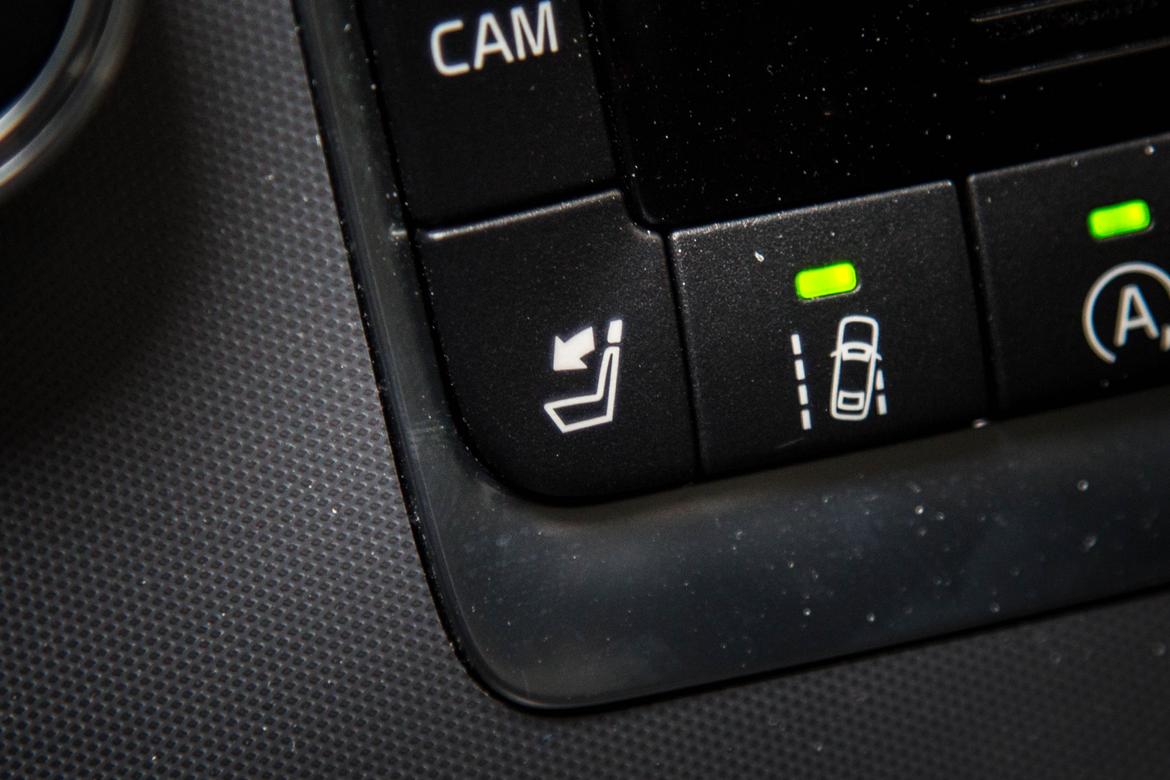 CARS.COM — Poor visibility can really get our goat. Heck, some cars have big enough blind spots to hide a goat. (You know, on all those streets where goats roam free.) Electronic aids from blind spot warning systems to rearview mirror cameras help, but there's no substitute for good visibility in the first place. And some low-hanging fruit exists to get there: Just look at the Volvo S60, which landed in Cars.com's test fleet this week.
Related: Volvo Unveils New XC60 in Geneva
The S60 is an aging sports sedan by any measure, entering the seventh year of its current generation for 2017. But it has one timeless — and simple — trick other automakers should adopt.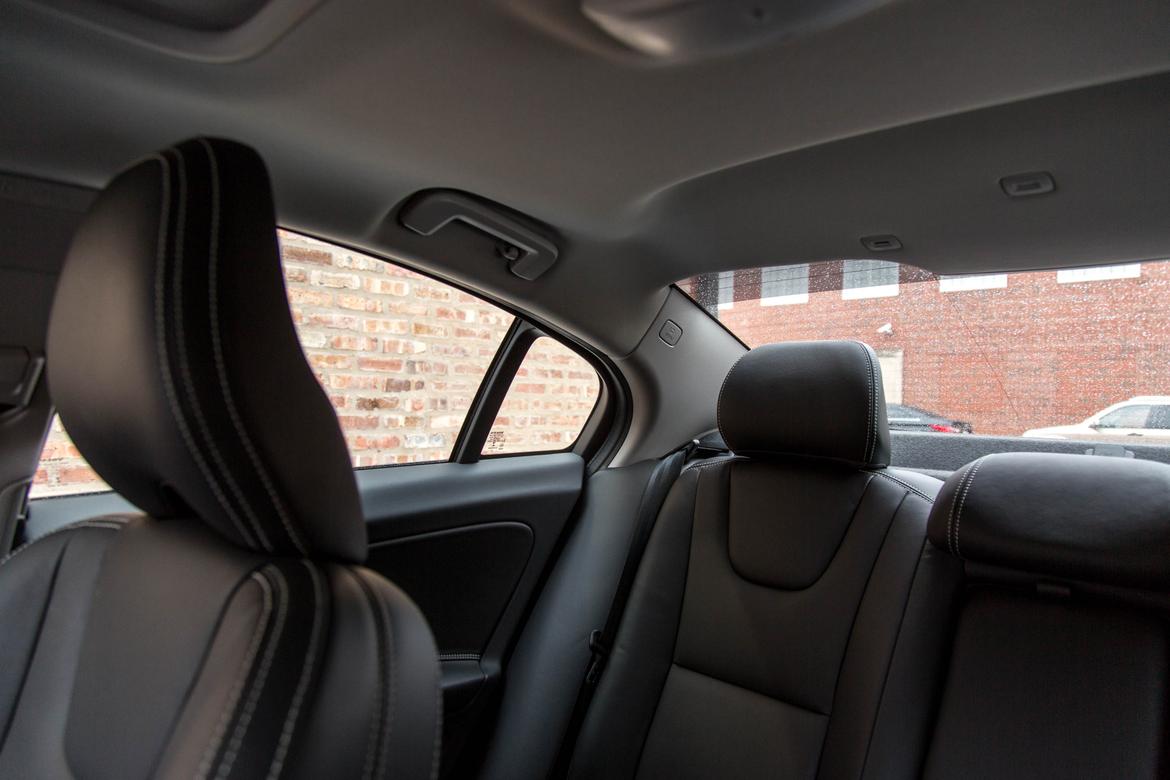 Like most sedans, the S60 has backseat head restraints that rob a chunk of your view out the rear window, but press a button to send those restraints forward: The head restraints swing down perpendicular to the seat, a position that assures rear passengers will need to redeploy them for whiplash protection when they return.
Granted, many cars have head restraints in the second or third row that manually nest or fold down — see, for example, the restraints in many small SUVs during our visibility comparison a few years ago. But Volvo's approach lets you clear up the view without having to climb back to stow the restraints after passengers leave. Just press a button and down they go, clearing up visibility until the next time passengers need them. The restraint-less rear view is terrific, better than some considerably larger rear windows that still have head restraints in the way.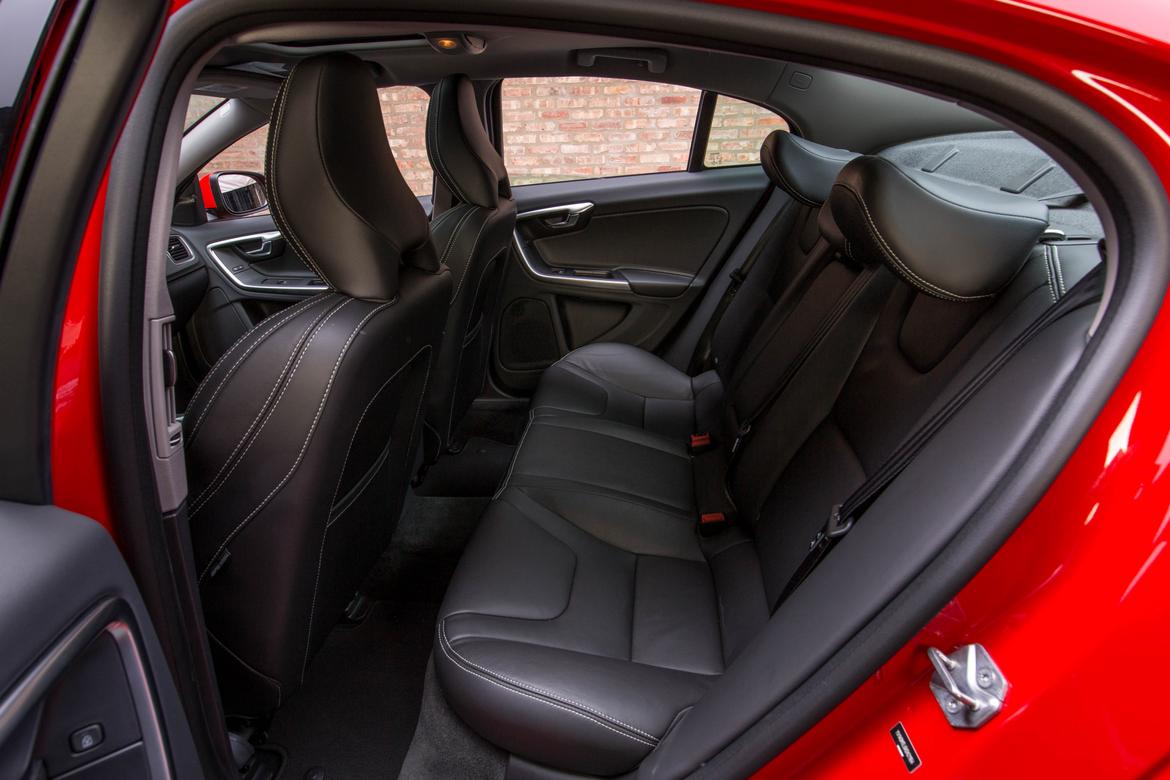 About three-quarters of working American adults drive to work alone, according to U.S. Census data. That's a boatload of backseats that go empty and a lot of head restraints that could stay out of the way. Some drivers remove the restraints entirely, an unsafe move that risks whiplash when there are passengers. A lot of others, we suspect, just leave them up, sightline obstruction and all. The industry would do well to adopt Volvo's approach, which gives the best of both worlds.
It isn't new or limited to the S60: "We've had the feature for many years," Volvo spokesman Russell Datz told Cars.com. It's "not always standard, but [it's] available in all of our cars."
Volvo isn't the only automaker to do it. Fiat Chrysler Automobiles offers third-row head restraints in the Chrysler Pacifica minivan and Dodge Durango SUV that release out of the way via dashboard controls. In the Mercedes-Benz S-Class, drivers can electronically lower or raise the backseat restraint back to its last memory-stored position because, well, why wouldn't an S-Class do that.
However it's done, driver-releasable head restraints are an easy way to improve visibility. And given that sightlines in some cars seem to be getting worse instead of better, automakers — and consumers — need all the help they can get.