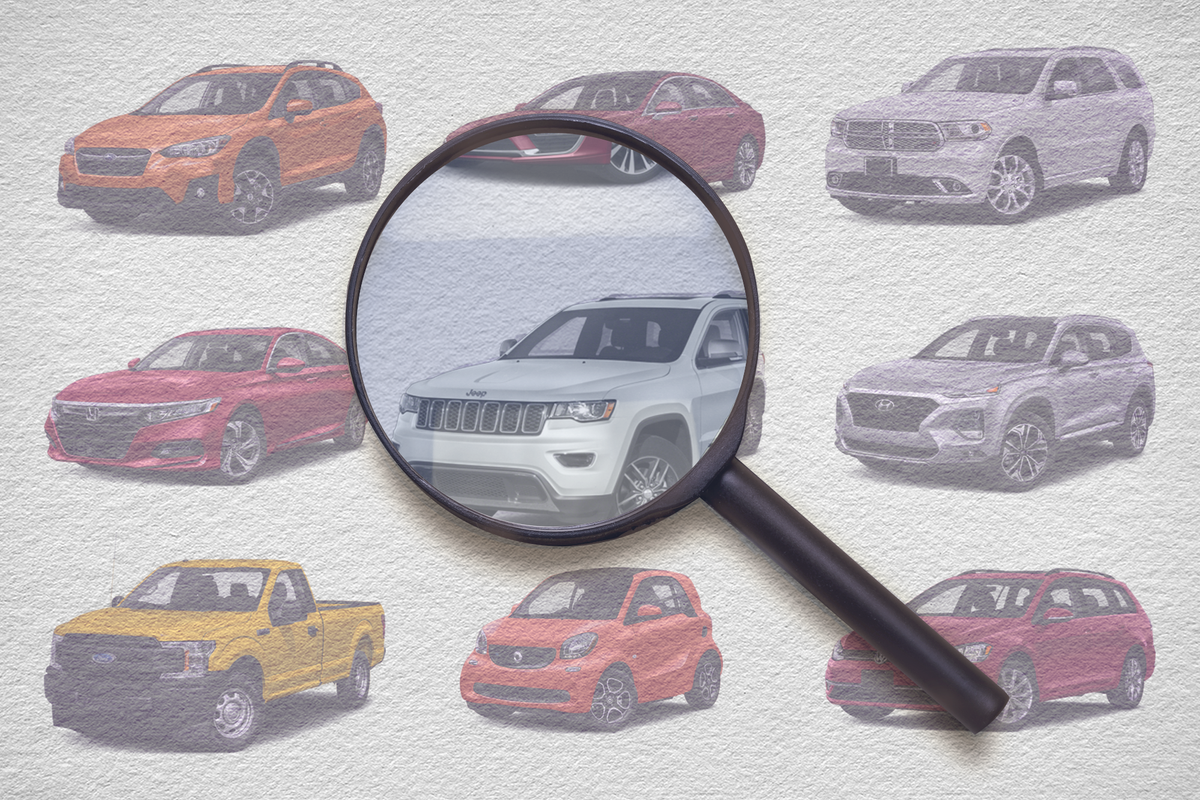 Here at Cars.com, our experts are asked to comment on a wide range of topics — from the concerning squeals when you turn a steering wheel to the giddy ones when you run the quarter-mile in a Dodge Charger SRT Hellcat. But we hear a more fundamental question repeatedly: What car should you buy?
Related: How to Win the Car Financing Game
The answer, of course, is an E39 BMW M5. But for those who can't stomach the upkeep on an eight-cylinder German performance sedan built before Facebook, things get more complicated. Depending on your particular needs, some cars are the right choice; others are unequivocally the wrong one. We're seldom so dismissive of a given car to think it won't work for anyone — with maybe one exception — but the better examples tend to appeal to a wider range of shoppers. The worse ones invite a narrower set.
So which car is right for you? That can be a complicated journey of wants, needs and budget, but start at the trailhead:
Shopping for the Family?
If it's a small family, a compact SUV might suit you. We stacked up all the popular models for 2019 here. If your brood is growing, see which cars have three rows of seats here. To learn which SUVs are best for installing child safety seats, go here. Go here to see our comparison of popular three-row SUVs from late 2017, or go here to research minivans. If you need a third row and towing capacity, see our comparison of full-size, truck-based SUVs here. And if you want a great used family SUV, go here.
Want a Sports Car? 
Research sports cars here, or see us stack up two versions of the popular Ford Mustang here. Or, for (ludicrous) kicks, go here to see us stack up a Mustang GT against a BMW M4.
What About Something Smaller or More Affordable?
Sedans and hatchbacks should meet your budget. Research sedans here and hatchbacks here. See our comparison of popular compact sedans here, or, more recently, top mid-size sedans here.
But What if You Still Want an SUV?
At the most affordable end of the spectrum is the humble subcompact SUV. We last stacked up the class for 2018, which you can read here.
Like Pickup Trucks?
Our editors at Cars.com sister site PickupTrucks.com stacked up the full-size, half-ton field here. If you fancy a smaller runabout, we tested the Chevrolet Colorado ZR2 Bison against the all-new Jeep Gladiator here and the Ford Ranger versus the Toyota Tacoma here.
Now that you have an idea or two of which model to buy, read up on other car-shopping advice before hitting the dealership:
Should I Buy New or Used?
Educate yourself on the pros and cons of each. If you go used, review our used-car buyers' checklist and consider whether you want a certified pre-owned car.
How Much Can I Afford?
Read our primer. Then use our Price Comparison Tool while you shop to find what's right for you.
Should I Finance, Lease or Pay Cash?
That depends, but this might help you decide. How can you get the best lease rate? Bone up on common lease terminology, plus our tips.
How Do I Get the Best Financing Rate?
Our game plan lays out some advice. While you're at it, here's what you need to know about auto loans and what you'll need to get one.
Anything I Shouldn't Do When I'm at the Dealer?
Yep. Avoid these pitfalls.
Should I Get an Extended Warranty?
That depends. Here's what you need to know.
How Do I Sell or Trade in My Old Car?
Learn how to prep your car before you sell it to a dealer, how to trade it in and how to deal with taxes and other considerations. If you still owe money on your old car, read this. Finally, if you want to sell to a private party, here's how to create the picture-perfect ad and how to seal the deal.
More From Cars.com:
Cars.com's Editorial department is your source for automotive news and reviews. In line with Cars.com's long-standing ethics policy, editors and reviewers don't accept gifts or free trips from automakers. The Editorial department is independent of Cars.com's advertising, sales and sponsored content departments.