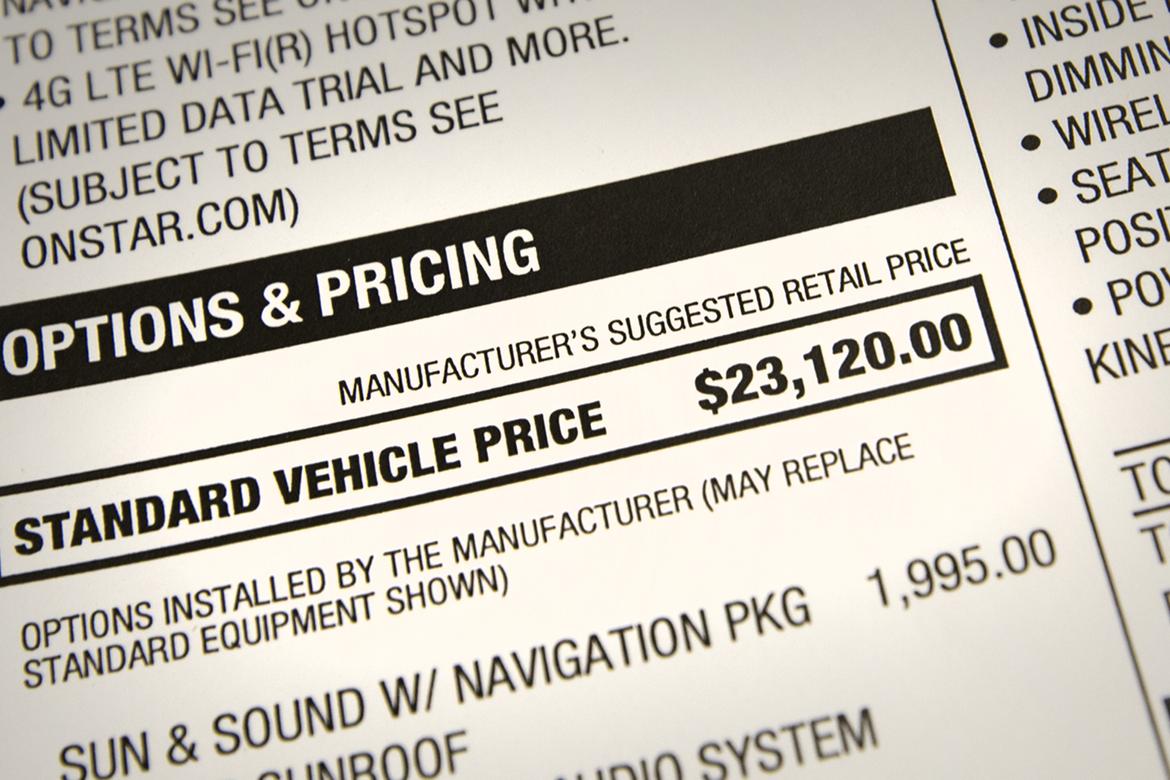 Q: What does MSRP mean?

A: The Manufacturer's Suggested Retail Price — also known as "sticker" price – is basically a recommended selling price that automakers give a new car. The MSRP is used by dealerships as a price to sell vehicles and is different from invoice price.

MSRP isn't a set-in-stone figure — hence "suggested" — and you can often negotiate the selling price. In turn, dealers aren't obligated to sell a car at this price, either, and depending on demand and availability of the vehicle in question they can adjust their selling price. When dealerships mark up a hot new car it can sometimes inflate the price thousands of dollars above MSRP.

You may be asking, "Then what should I pay for the car?" Cars.com's Smart Target Price takes MSRP, invoice, demand and availability into consideration and will give you an idea of where to start negotiations. We list the Smart Target Price in our Side-by-Side Comparison tool.