$33,220–$37,570 MSRP range
Key Specs
of the 2017 Chevrolet Volt base trim shown
Body Type:

Combined MPG:

Combined MPG

Engine:

101-hp, 1.5-liter I-4 (regular gas)

Drivetrain:

Front-wheel Drive

Transmission:

1-speed automatic
From the Cars.com Vehicle Test Team
The Good
More conventional styling
Interior materials and design
Easy-to-use multimedia system
EV range
Quiet highway ride
The Bad
Terrible outward visibility
Range varies with temperature, terrain
Backseat is cramped
Brake pedal response, feel
No rear window wiper available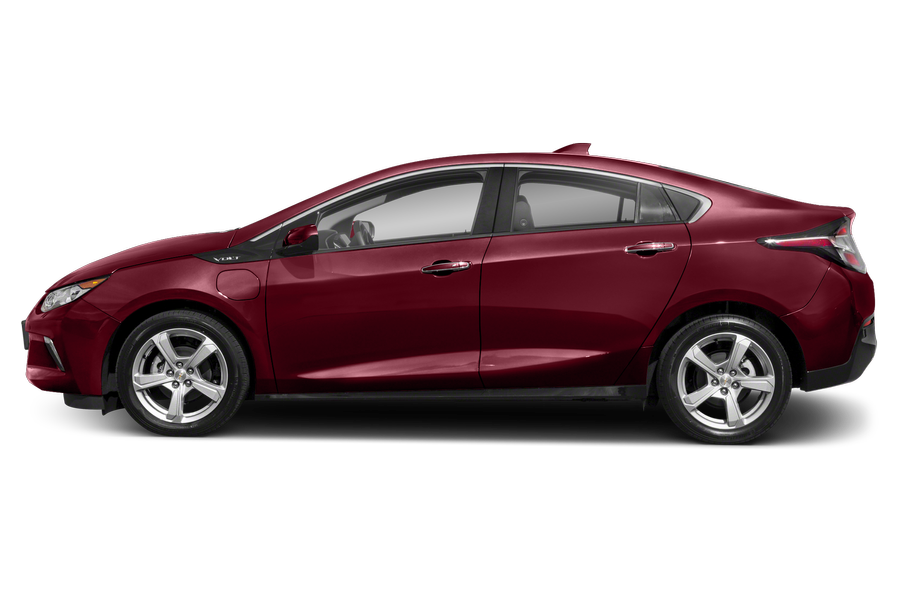 Notable Features of the 2017 Chevrolet Volt
Teen Driver safety feature now standard
Adaptive cruise control now available
Plug-in battery-electric car
53-mile EPA-estimated EV range
Gas-powered range-extending generator
Total range in excess of 400 miles
2017 Chevrolet Volt Road Test

The Verdict
Chevrolet has transformed the Volt from a quirky science experiment into an extremely impressive premium compact sedan, with far more refinement and usable technology than any of its competitors.
Versus the Competition
Competition is still not entirely an apples-to-apples comparison, as no car on the market can do what the Volt does – drive 50-plus miles on electric power only and continue to more than 400 miles at 42 mpg before needing refueling.
Editor's note: This review was written in December 2015 for the all-new 2016 Chevrolet Volt. Nothing major has changed for 2017, but to see what's new, click here. Or to see a side-by-side comparison of the two model years, click here.
The standard practice of many Japanese automakers is to change popular models minimally from generation to generation. It may seem obvious, but "fix only what's broken" is not something American automakers often practice. Instead, they're fans of the "start over and change everything" school of thought.
That's why the 2016 Chevrolet Volt is a revelation: It's an obvious, serious refinement of the current model, a product of GM listening to customers and fixing only what was wrong while quietly improving what was already good (compare the 2015 and 2016 models here). The result is a new and improved Volt that looks, feels and performs better in almost every way.
Exterior & Styling
If you see a new Volt on the street and think it's a Honda, you'll be forgiven. From the low, pointed front end to the much bigger taillights and the side window trim that connects them, the new Volt looks more like a modern Honda Civic or FCX Clarity fuel-cell car than it looks like its old self.
This is not a bad thing; the best thing that could be said about the old Volt was that it was an obvious product of the wind tunnel. The new car is one that will appeal to shoppers who are just seeking a stylish ... Read more
Nice Car
This 2017 Chevy Volt is really fun to drive. We have installed a 240v charger in our garage and it charges our car in 4 1/2 hours. The car is quiet comfortable and very well-designed. I love the read ... Read full review
My 2nd Volt & I'm Very Happy WIth It. Again.
I drove a 2013 Premium for 4 ½ years. Decided to upgrade a great car to an even greater car. I'm getting 65-70 miles around town using only battery. Looking forward to my firs long trip. Comfort and ... Read full review
Recalls
The 2017 Chevrolet Volt currently has 0 recalls