$13,229–$19,505 Inventory Prices
Key Specs
of the 2015 Chevrolet Volt base trim shown
Body Type:

Combined MPG:

97 Combined MPG

Engine:

149-hp, (electric)

Drivetrain:

Front-wheel Drive

Transmission:

1-speed automatic
From the Cars.com Vehicle Test Team
The Good
Ride quality
Quiet cabin
Easy-to-use multimedia system
Lowers petroleum use, carbon released
The Bad
Limited cargo space
Requires premium gas
Terrible outward visibility
Range varies with temperature, terrain
Look, feel of touch-sensitive center control panel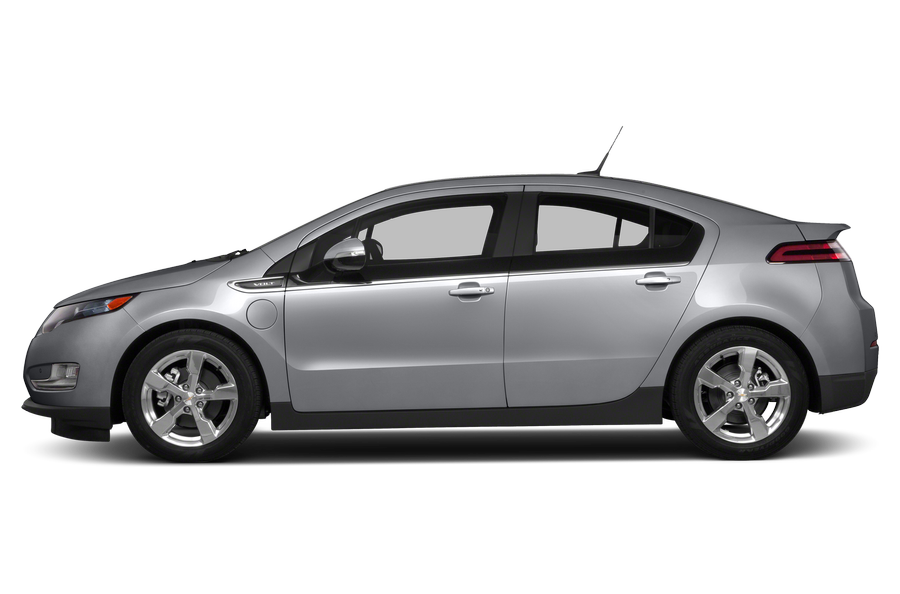 Notable Features of the 2015 Chevrolet Volt
OnStar with 4G LTE and Wi-Fi hotspot capability standard
Plug-in battery-electric car
EPA-estimated EV range of 38 miles
Gas-powered range-extending generator
Gas-powered range of 300-plus miles
8-year/100,000-mile battery warranty
2015 Chevrolet Volt Road Test

Editor's note: This review was written in July 2014 about the 2014 Chevrolet Volt. Little of substance has changed with this year's model. To see what's new for 2015, click here, or check out a side-by-side comparison of the two model years.
Although the Chevrolet Volt has received a big price cut, it still retains its novel extended-range electric car abilities — as well as its poor visibility, questionable touch-sensitive panels and cramped interior.
It's been a while since we got a close look at the Chevrolet Volt, General Motors' original plug-in hybrid electric car. It's a novel hatchback that debuted to mixed reviews from the press and public a few years ago, and in that time the Volt has received only a few minor updates — things like achieving another 3 miles of electric-only range due to deeper use of the lithium-ion batteries, a few new colors, a rear armrest for the backseat passengers — and not much else. The biggest news lately was a price drop for 2014, when Chevrolet slashed $5,000 off the car's sticker price to try to boost sales in the wake of new competition. The 2014 model is basically the same car GM introduced back for the 2011 model year; compare the 2013 and 2014 models here.
How It Drives
A quick refresher on how the Volt works: An electric drivetrain, consisting of a 16.5-kilowatt-hour lithium-ion battery pack and a 149-horsepower electric motor, is augmented by a 1.4-liter four-cylinder engine that ... Read more
Great car, very smooth ride, best of both worlds
This car was perfect for my commute, very nice to drive, loved never going to the gas station. Like most electrics, there is no cooling in the rear seats so passengers in the back seats where not as ... Read full review
Chevy Volt is an excellent commuting car
The Chevy Volt is a perfect car for commuting in an urban area. My commute back and forth to work is a bit over 40 miles per day and I rarely use any gas. The Volt has been very dependable and is fun ... Read full review