$16,254–$33,978 Inventory Prices
Key Specs
of the 2015 Toyota Sienna base trim shown
From the Cars.com Vehicle Test Team
The Good
Versatile second row
Cargo volume
Capable V-6 engine
Touch-screen interface
Standard backup camera
Two sets of third-row Latch anchors
The Bad
Engine noise
First- and second-row small-item storage
Difficult to operate folding third row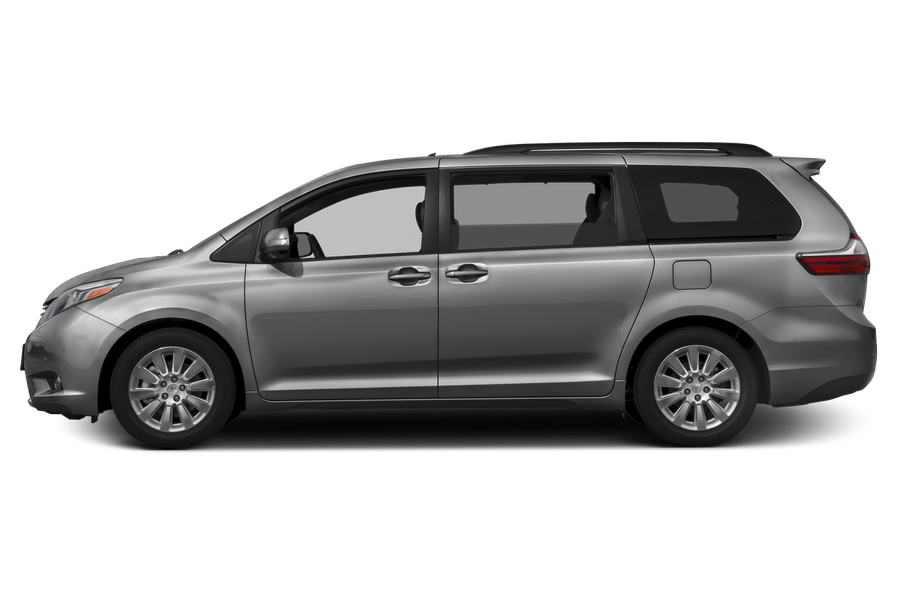 Notable Features of the 2015 Toyota Sienna
Revised exterior, interior styling
Front- or all-wheel drive
Seats seven or eight
Blu-ray entertainment system available
180-degree backup camera available
2015 Toyota Sienna Road Test

Minivans are a lot like vacuum cleaners; people don't buy them based on style or speed, but on how well they handle family chores. During our most recent Cars.com Minivan Challenge, the Toyota Sienna proved a poor appliance, landing at the bottom of the class thanks to its unruly powertrain and cut-rate interior materials. An update for 2015, though, boosts the van's usability and likability.
The 2015 Toyota Sienna's upgraded interior materials, revised control layout and additional convenience features are wins, but the van's loud engine and unwieldy third row steal some of its swagger.
Other new features include subtle styling tweaks and new standard equipment — like a backup camera and an additional set of Latch anchors — as well as more options, such as the Easy Speak voice-amplification system; compare the 2014 and 2015 models here.
There are several major players in the minivan class, including the Honda Odyssey and the Chrysler Town & Country/Dodge Grand Caravan twins. Compare all four here.
Exterior & Styling
I have yet to meet someone who buys a minivan for its good looks. Toyota's updated Sienna certainly won't win any beauty contests, but small tweaks make it slightly more attractive this year. A sleeker, more streamlined grille is accented by revised headlights and LED daytime running lights (standard on SE trims and above). Some interesting new colors (Attitude Black Metallic, Crème Brule Mica and Sky Blue ... Read more
Watch MotorWeek on PBS. Check MotorWeek.org for times and channels.
Latest 2015 Sienna Stories
2nd Sienna, getting ready to buy 3rd.
First one was a 2013 Sienna LE, not bad. This one is a 2015 Sienna SE, love it. 2015 SE has heated leather....nice. Also, the seats in the 2015 are much more comfortable. It is fast, gets through ... Read full review
Owned it a day
Just purchased it but drove 2.5 hours to get it. On the ride home got to play with all the options. Nice van! Can't speak to reliability but have heard good things. My brother owns a Sienna and they ... Read full review