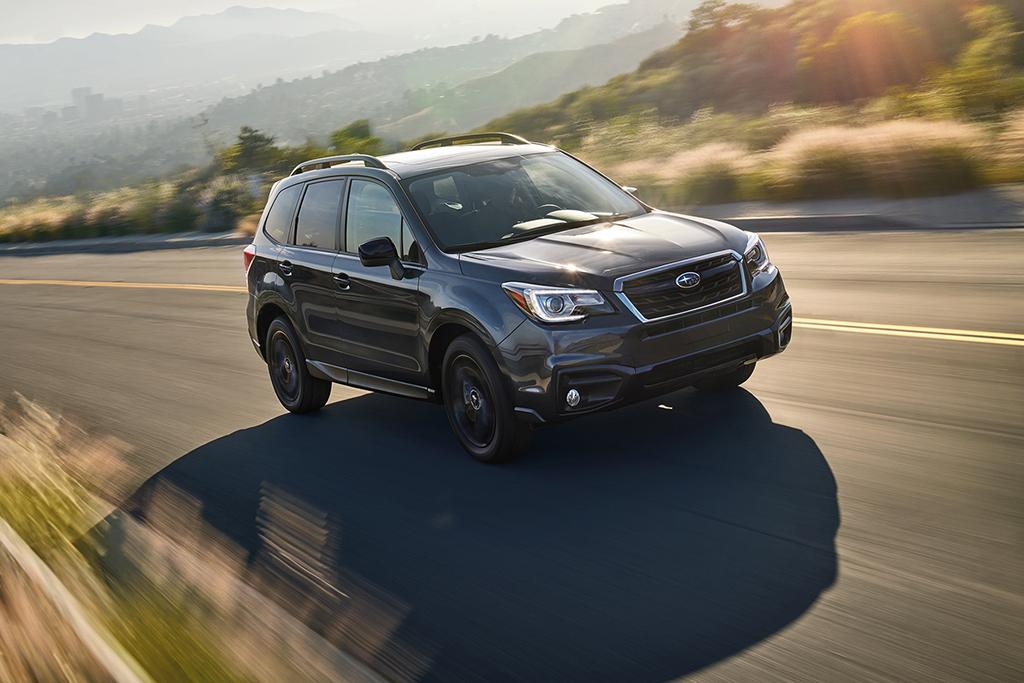 CARS.COM
Most significant changes: The EyeSight active-safety package is standard on Touring models, and automatic high-beam headlights and reverse automatic braking are included on models with EyeSight. A Black Edition Package is a new option for 2.5i Premium models.
Price change: Base prices are $200 higher on all trim levels except the Touring, which is $1,795 higher. The destination charge is $40 more, at $915.
On sale: Summer
Which should you buy, 2017 or 2018? The 2018, because its higher resale value will more than offset the minor price increase. Bargain hunters, however, should find better deals on 2017s.
The Subaru Forester compact SUV receives a couple of significant changes for 2018. The top-shelf 2.5i Touring and 2.0XT Touring get the EyeSight safety package as standard equipment. Automatic high-beam headlights and reverse auto braking now go in EyeSight-equipped Foresters.
Related: What's New With Subaru for 2018?
The other change of note is a new Black Edition Package, which is a $1,150 option for the 2.5i Premium model. The package includes black 18-inch alloy wheels, black exterior and interior trim, and adaptive LED headlights. Besides black, the package is available with gray, white or silver paint.
The Forester has a compact footprint, but its tall shape enhances passenger and cargo space. As with all Subarus but the BRZ sports car, all-wheel drive is standard.
Most models come with a 2.5-liter four-cylinder engine in Subaru's traditional horizontally opposed layout (as opposed to inline cylinders). The 2.0XT versions use a turbocharged 2.0-liter four-cylinder, also with horizontally opposed cylinders. On base 2.5i and 2.5i Premium models, a six-speed manual transmission is standard and a continuously variable automatic transmission is optional. The CVT is standard on other versions.
The current Forester looks less utilitarian than its predecessors but still emphasizes functionality, safety and all-weather traction.