Genesis Connected Services Enhance Our G70 Ownership Despite a Sluggish App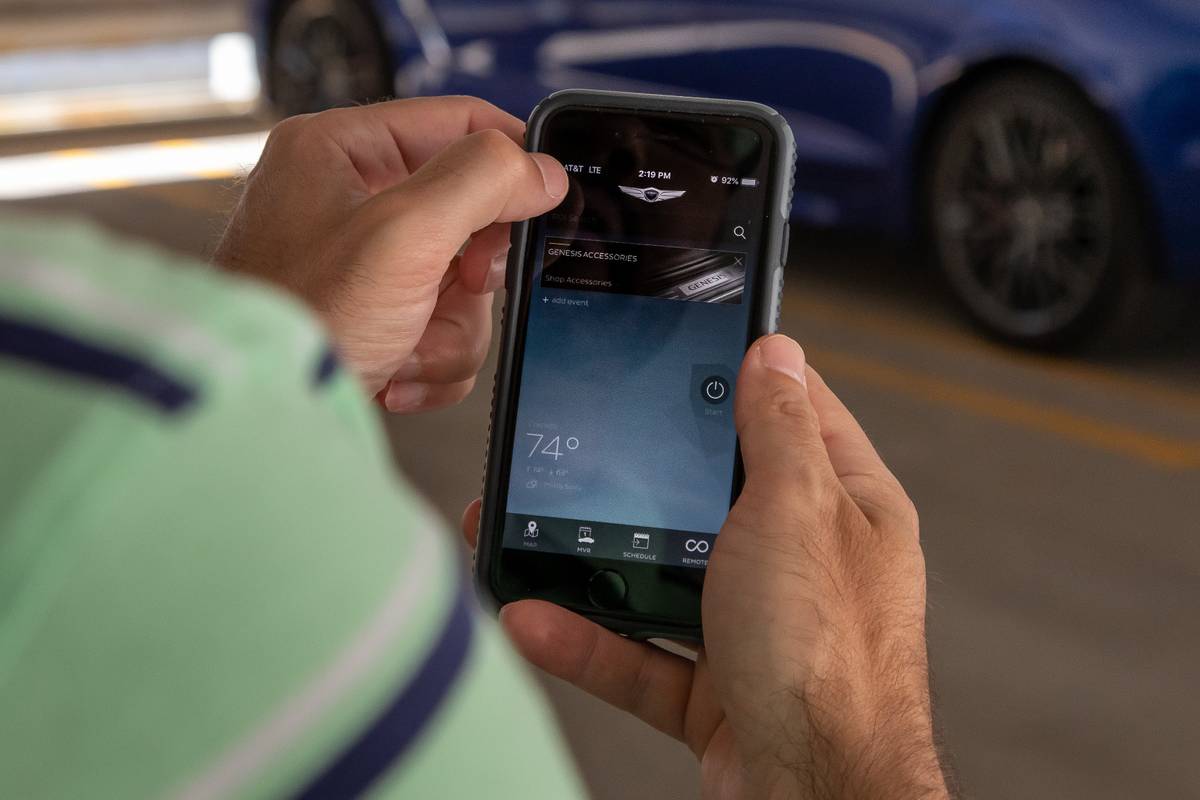 From personal finances to the morning coffee order, your smartphone can handle all manner of aspects in your life. And if you have a newer car, like our long-term 2019 Genesis G70, chances are you can also use your phone to keep tabs on it and manage certain features.
Related: Genesis Serviced Our G70 Without Us Going to the Dealership
The purchase of our G70 included a free three-year trial of Genesis Connected Services. The system consists of Connected Care, Remote and Guidance packages that include features like automatic collision notification, vehicle health reports, stolen-vehicle slowdown, remote locking and unlocking, remote start with temperature control and the ability to send destinations to the car's navigation system, to name a few.
In the time we've owned our G70, one Connected Services feature — remote start — has proven most popular by far. But we've also encountered some of the same issues with the Genesis Intelligent Assistant app as other Genesis drivers.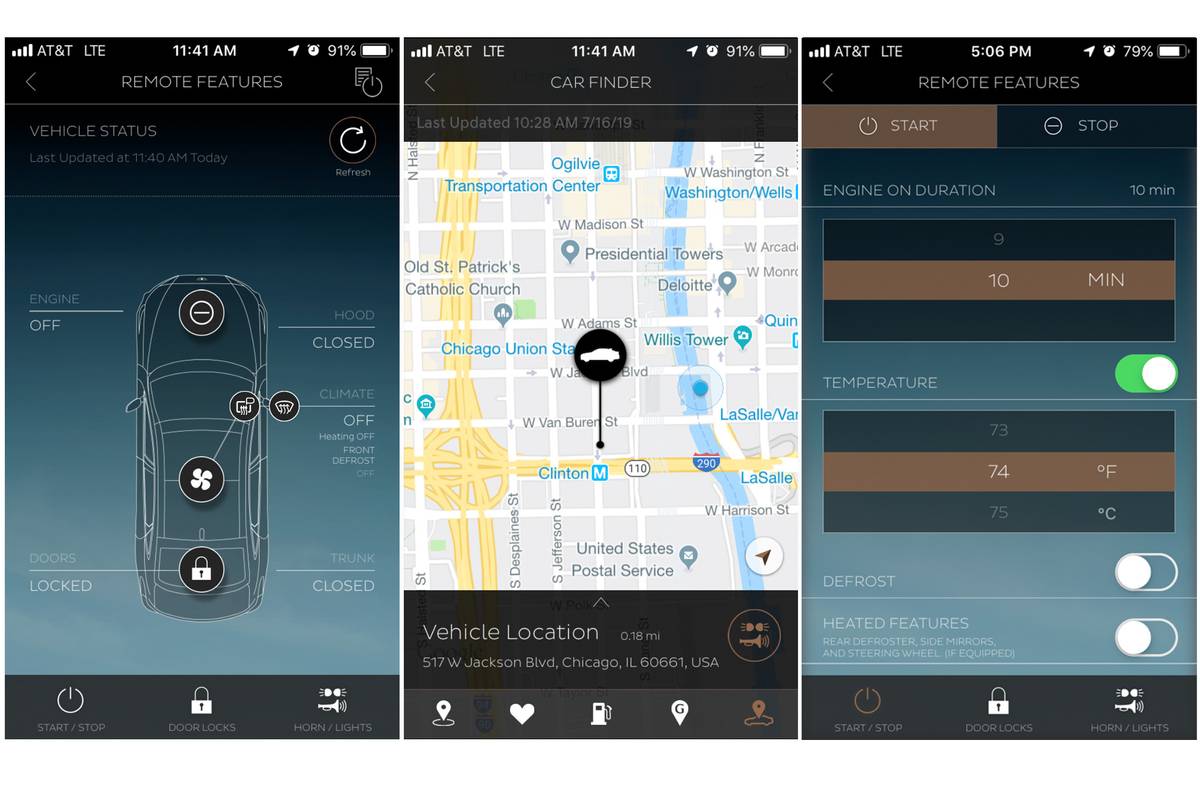 What's Good?
One of the best aspects of Connected Services is the ability to initiate its various remote features in the app, like remote start, from much longer distances than a traditional key fob that works best when you're close enough to see the car. Starting your car from the middle of the office is a luxury in and of itself, but it's even more valuable because the G70 doesn't have traditional remote start on its key fob. You only get the feature through the app.
Some owners will enjoy the ability to send destinations from the app or online portal to the G70's available navigation system, but the inclusion of standard Apple CarPlay and Android Auto smartphone connectivity diminishes the significance of this feature. With my iPhone connected and CarPlay running on the G70's touchscreen, I had access to my important destinations via Google Maps, the navigation app I regularly use. Adding another app to manage destinations for the G70's embedded navigation system seems like more trouble than it's worth.
The Genesis app also oversees a range of things you may be interested to track: whether a predetermined maximum speed is exceeded, the car travels out of a certain area or gets driven at a certain time of day. It's more than a little Big Brotherish, but a four-wheeled surveillance state will likely appeal to any parent with teen drivers.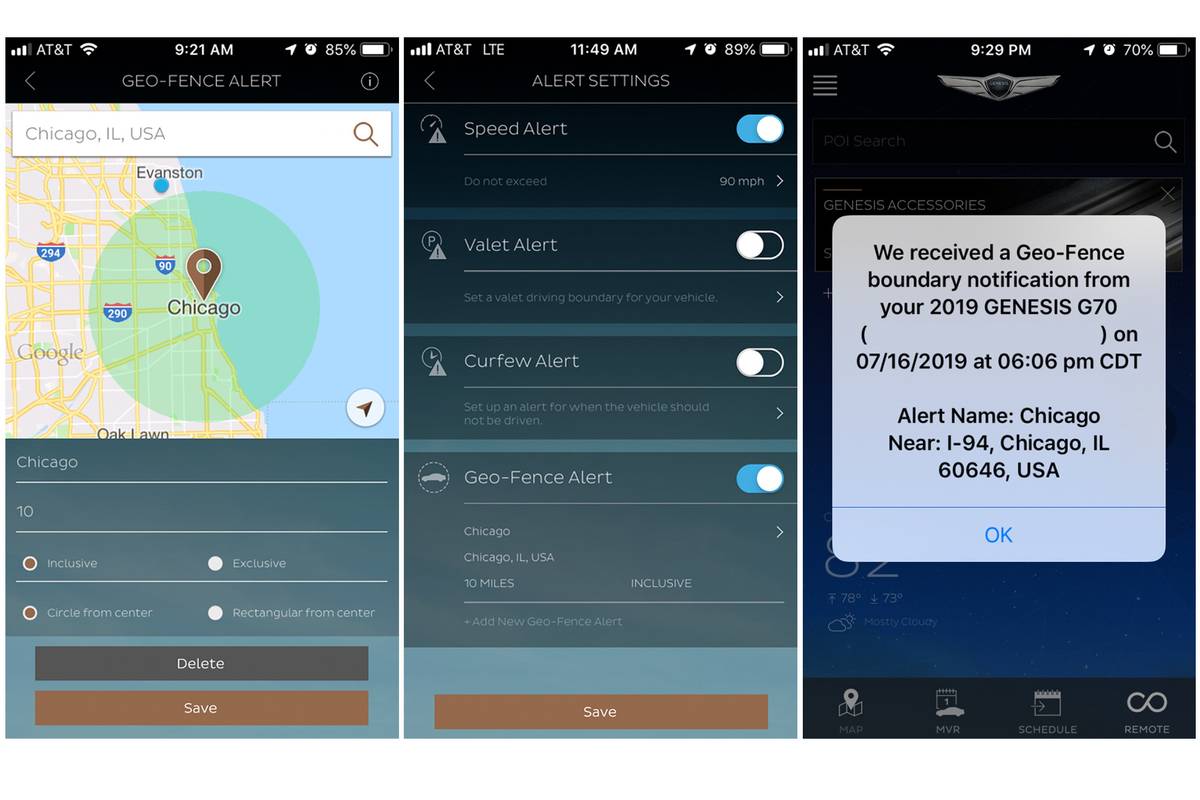 What's Bad?
The biggest problem with Connected Services in the Genesis app is that it often incurs a delay from when you initiate remote start, for instance, and when the request completes. It's like stepping back in time to the days of dial-up internet, when things online moved a little slower. Lag time is a common complaint in reviews of the app on Apple's App Store, as are complaints of commands failing altogether. With 182 ratings as of publication, the app has just two out of five stars.
More From Cars.com:
What's It Cost?
The Connected Care, Remote and Guidance packages are each priced at $9.90 for a month or $99 for a year. Additional discounts exist if you prepay for two or three years. To get the Remote Package, which includes remote start, or the Guidance Package, which adds send-to-car destinations, you have to buy the safety-and-maintenance-focused Connected Care Package.
Is It Worth Renewing?
We still have 27 months left on our free trial, but remote start is the one Connected Services feature we've regularly used and would sorely miss during Chicago's frigid winter days. Since this feature isn't otherwise available with the key fob, we might grudgingly pony up the nearly $200 a year to continue enjoying a preconditioned car. However, that kind of recurring cost might spur us to investigate aftermarket remote start systems, too.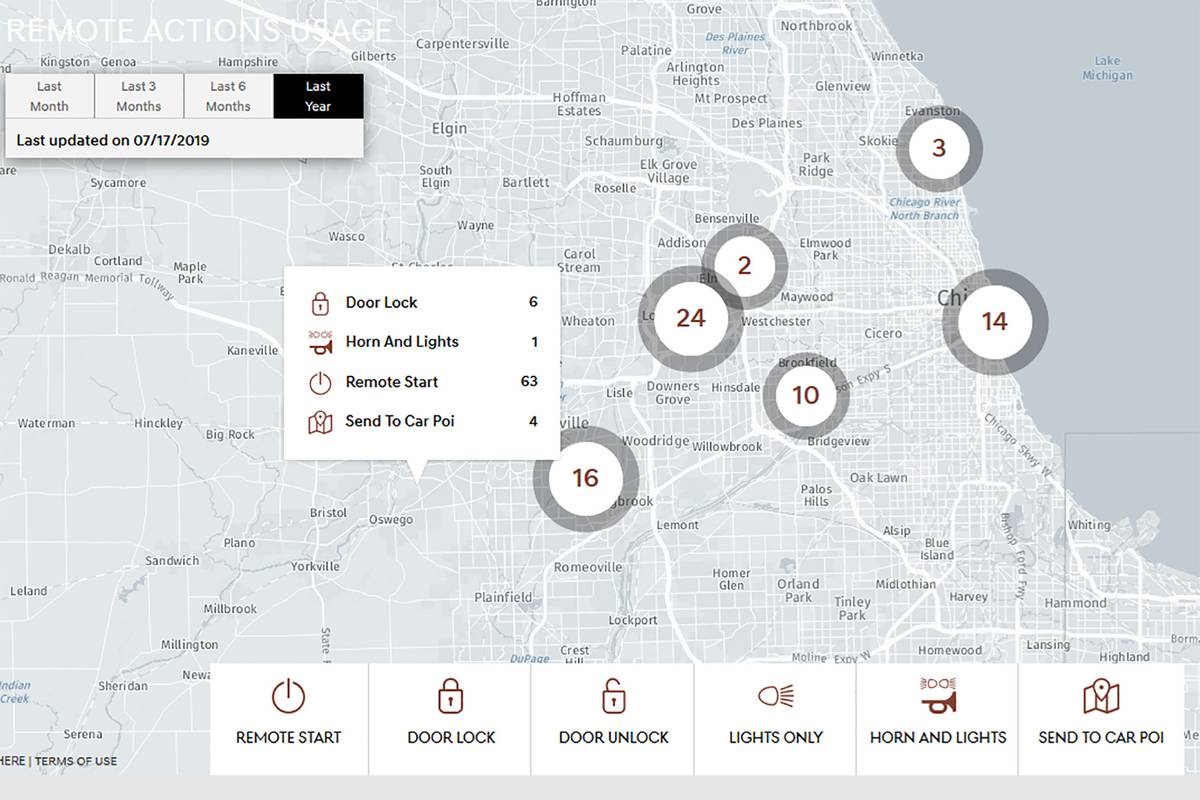 A handful of Connected Services features are a little like airbags: You hope you'll never need them, but if you do, you're happy you had them. For some owners, these features — collision notification, emergency assistance, stolen-vehicle recovery and slowdown — might be enough to keep Connected Services active.
Cars.com's Editorial department is your source for automotive news and reviews. In line with Cars.com's long-standing ethics policy, editors and reviewers don't accept gifts or free trips from automakers. The Editorial department is independent of Cars.com's advertising, sales and sponsored content departments.