$33,745–$62,745 Inventory Prices
Key Specs
of the 2016 GMC Yukon base trim shown
From the Cars.com Vehicle Test Team
The Good
Safety alert seat available
Quiet cabin
Spacious interior
Easier-than-expected maneuverability
The Bad
Trucklike ride with body roll in corners
Small cargo space behind third row
Interior design too similar to Chevrolet siblings
Some dashboard buttons could be larger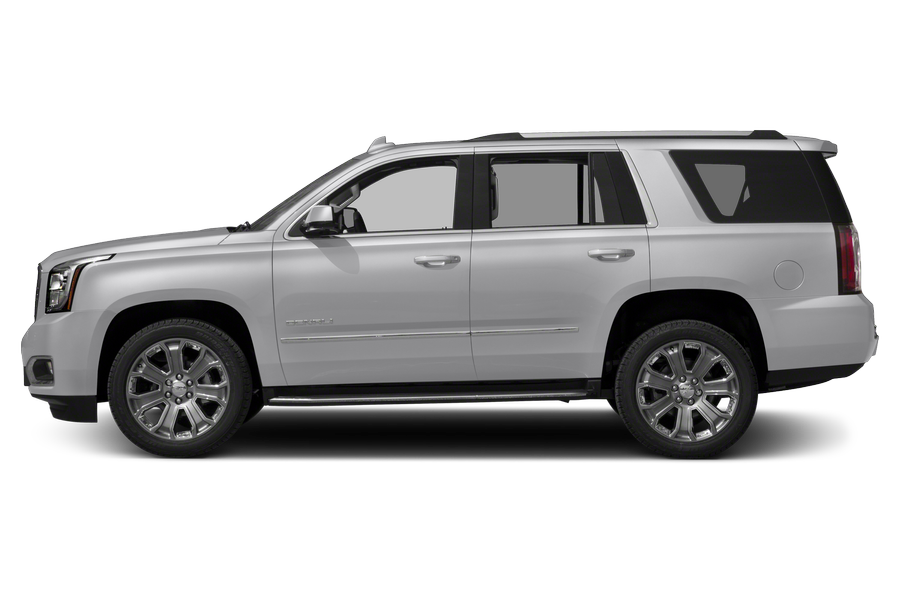 Notable Features of the 2016 GMC Yukon
Full-size SUV available in two lengths
8,500-pound towing capacity
Programmable-height power liftgate available
Active fuel management system reduces fuel use
Seats up to nine

Editor's note: This review was written in June 2014 about the 2015 GMC Yukon. Little of substance has changed with this year's model. To see what's new for 2016, click here, or check out a side-by-side comparison of the two model years.
The 2015 GMC Yukon is a massive SUV for those who need hauling capability and like a feeling of spaciousness on the inside. However, if you don't enjoy a trucklike ride, this probably isn't the SUV for you.
I grew up in the back of my dad's Chevrolet Suburban, riding up to the mountains in the winter and out to the lake in the summer — in my Miss Piggy sleeping bag, perched precariously atop the dog kennels in the cargo area. (Seat belts? What seat belts?) Driving the 2015 Yukon certainly offered me a feeling of nostalgia, though with a much more modern, upscale interior.
Like its sister the Chevrolet Tahoe, the Yukon underwent a thorough overhaul for 2015, including some features that busy families will appreciate: a sleeker exterior; an available programmable-height power liftgate; fold-flat second- and third-row seats (with an available power-folding feature); a 110-volt, three-pronged outlet to charge anything you can think of; available keyless entry with push-button start; a conversation mirror to keep an eye on youngsters in the back; a new family of engines that improve gas mileage by nearly 10 percent; and a whole slew of new safety features (see Safety section below). Compare the 2015 and 2014 ... Read more
The new 2016 GMC Yukon and Yukon XL Premium Edition are available with 22-inch chrome wheels, one of many features we saw when we go up close and personal with the just-released version of this popular SUV from the GM brand.
Latest 2016 Yukon Stories
Great value and running as new
Got a gmc yukon better than any used yukon at any gmc leader from a lexus dealer, was amazed with the cleanless and car presentation and no pushy sales people Read full review
Beautiful, nice ride
Car has been wonderful. No issues yet. Kids love it, TVs in the rear headset keep them busy on long trips. The ride is amazing and had good gas mileage. Very roomy inside, great for traveling. Read full review