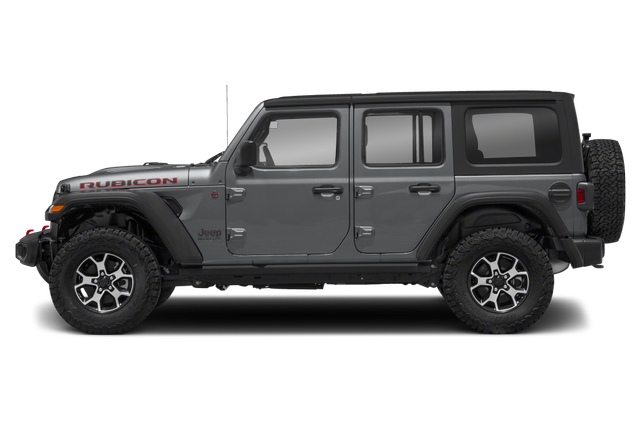 The Wrangler Unlimited is a four-door version of Jeep's iconic Wrangler SUV. The Unlimited name first appeared on a long-wheelbase version of the two-door 2004 Wrangler, but the four-door version didn't appear until the 2006 model year. With the same rugged, distinctively retro look and similar off-road capability, the five-seat Wrangler Unlimited offers a longer wheelbase for easier rear-seat access and more room once you're back there. A 2018 redesign addressed many Wrangler drawbacks, improving on-road handling and ride comfort while bringing a quieter, more civilized interior and added technology features. Like its two-door sibling, the Wrangler Unlimited offers a removable roof, several trim levels and a long list of customization options and accessories. Even with its improvements for 2018, though, there are SUVs that offer more cargo room and better on-road manners, which many buyers might prefer for all-around use. The Wrangler Unlimited competes with the Toyota 4Runner.
Latest generation
2018–22 Wrangler Unlimited

Designed to stay true to its roots while improving overall livability, the 2018 redesign of the Wrangler Unlimited brought new powertrains, a suspension tuned for improved on-road drivability and a revised interior with better materials and an available … 8.4-inch touchscreen multimedia system with Android Auto and Apple CarPlay smartphone connectivity. Engine choices included a new turbocharged four-cylinder or a carryover 3.6-liter V-6. An available turbo-diesel V-6 is scheduled to arrive for the 2019 model year. Transmission choices include a six-speed manual or eight-speed automatic.
Read more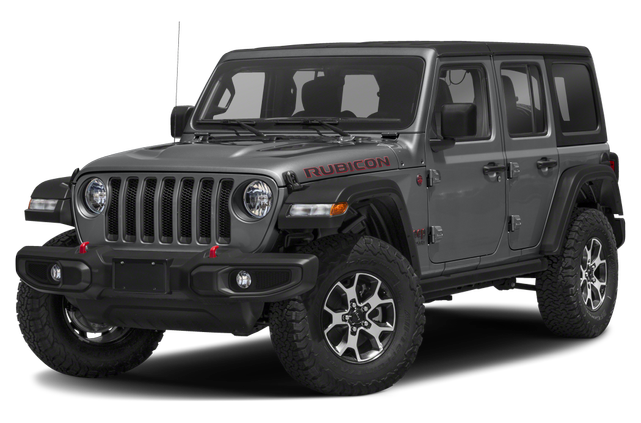 MSRP range

$34,045–$79,595

Consumer rating
Combined mpg

14–22

Body style

SUV
Notable features in 2022:
Four- or five-seat convertible SUV
Four-wheel drive standard
Gas, diesel or plug-in hybrid drivetrains
Removable top, doors and windshield
Two- and four-door Unlimited versions
Previous generation
2009–17 Wrangler Unlimited

The first generation of the four-door Wrangler Unlimited greatly broadened the Wrangler's appeal with its more family-friendly design and improved cargo room. It offered impressive off-road capability, but a larger turning circle made it less … maneuverable than the two-door Wrangler. It also had other Wrangler drawbacks, including a rough, noisy ride and sloppy handling on-road, along with poor reliability. We found sluggish acceleration from the 3.8-liter V-6 in our 2010 test, and EPA-estimated fuel economy was an unimpressive 17 mpg combined.
Read more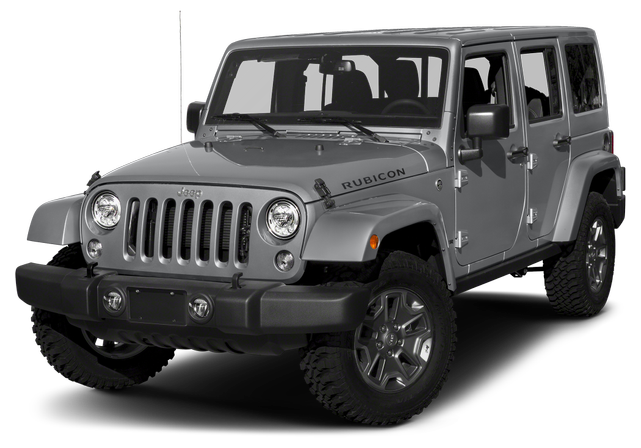 MSRP range

$27,895–$37,445

Consumer rating
Combined mpg

18

Body style

SUV
Notable features in 2017:
LED headlights and fog lights now available
Two- and four-door body styles
285-horsepower V-6 engine standard
Manual or automatic transmission
Four-wheel drive standard